Winter is right around the corner (I know … can't believe it either!). With the cooler weather comes holiday shopping, snow flurries magically appearing in the forecasts, and swapping your closet over for the chilly weather. One of my favorite winter accessories is an amazing coat. And right now is the perfect time to stock up on some of the best coats for winter! These are my 3 favorite coats for winter 2019:
My first favorite coat for 2019, is the J. Crew Lodge Wool Jacket. Featured back at the start of the year on our trip to Seattle & Bainbridge Island, this coat is back in stock and hotter than ever for 2019! It comes in a variety of different colors, including this fun cotton candy color! I also adore the high collar of this coat especially on cooler days.
One of my favorite winter coats that is back in style for 2019 is the J. Crew's Cocoon Wool Jacket. It is such a great length and the pockets in the front are perfect for holding keys or phones while out exploring. This coat will sell out quickly and right now it's on sale before the holidays!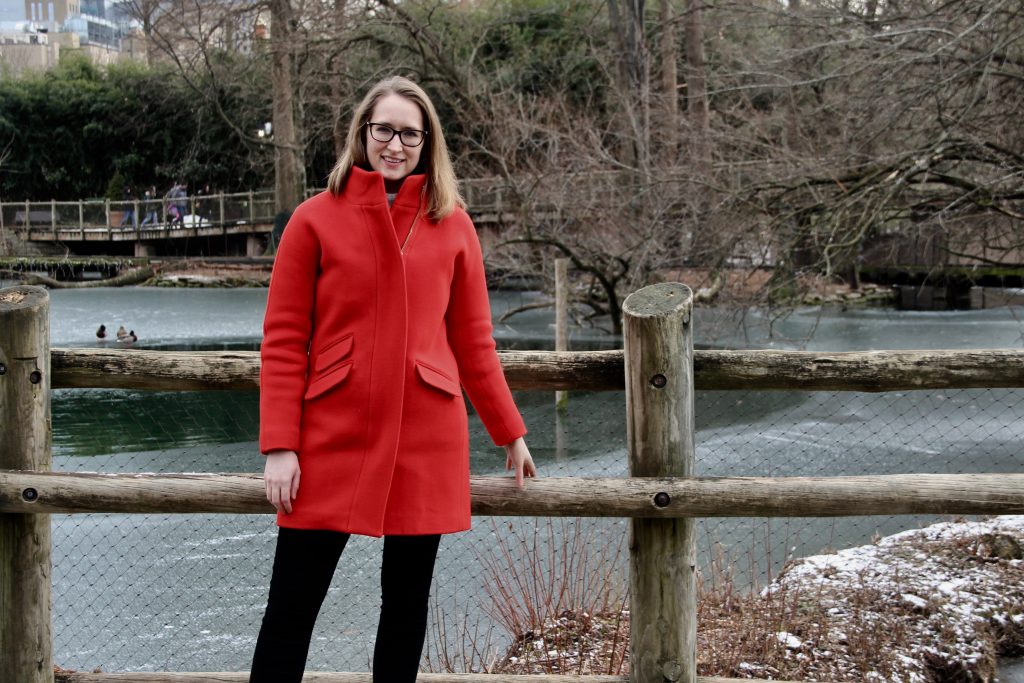 I couldn't do a post about winter coats without also including my favorite Vince Leather Jacket! I know you have seen me wearing it a ton this fall (from my fall capsule wardrobe to 3 ways to style a leather jacket). But guess what? It will also be one of my go-to options for the cooler weather that's coming. A leather jacket, is such a great investment that seamlessly transitions across seasons! Just add a scarf (such as this one from Free People) and gloves (such as these Ugg Pompom ones) and you are good to go for winter!
If you enjoyed reading about my favorite coats for winter 2019, you might also enjoy reading: Fall Capsule Wardrobe and Ferry to Bainbridge Island
Disclaimer: This post contains affiliate advertising, which means that if you click on or purchase a product through a link, I may earn a commission.