As part of our 7 day adventure in Paris (if you missed day 1 exploring the Eiffel Tower see my post here), we spent our second day in the heart of Paris Strolling the Champs-Elysées and exploring some of the greatest artists along the way.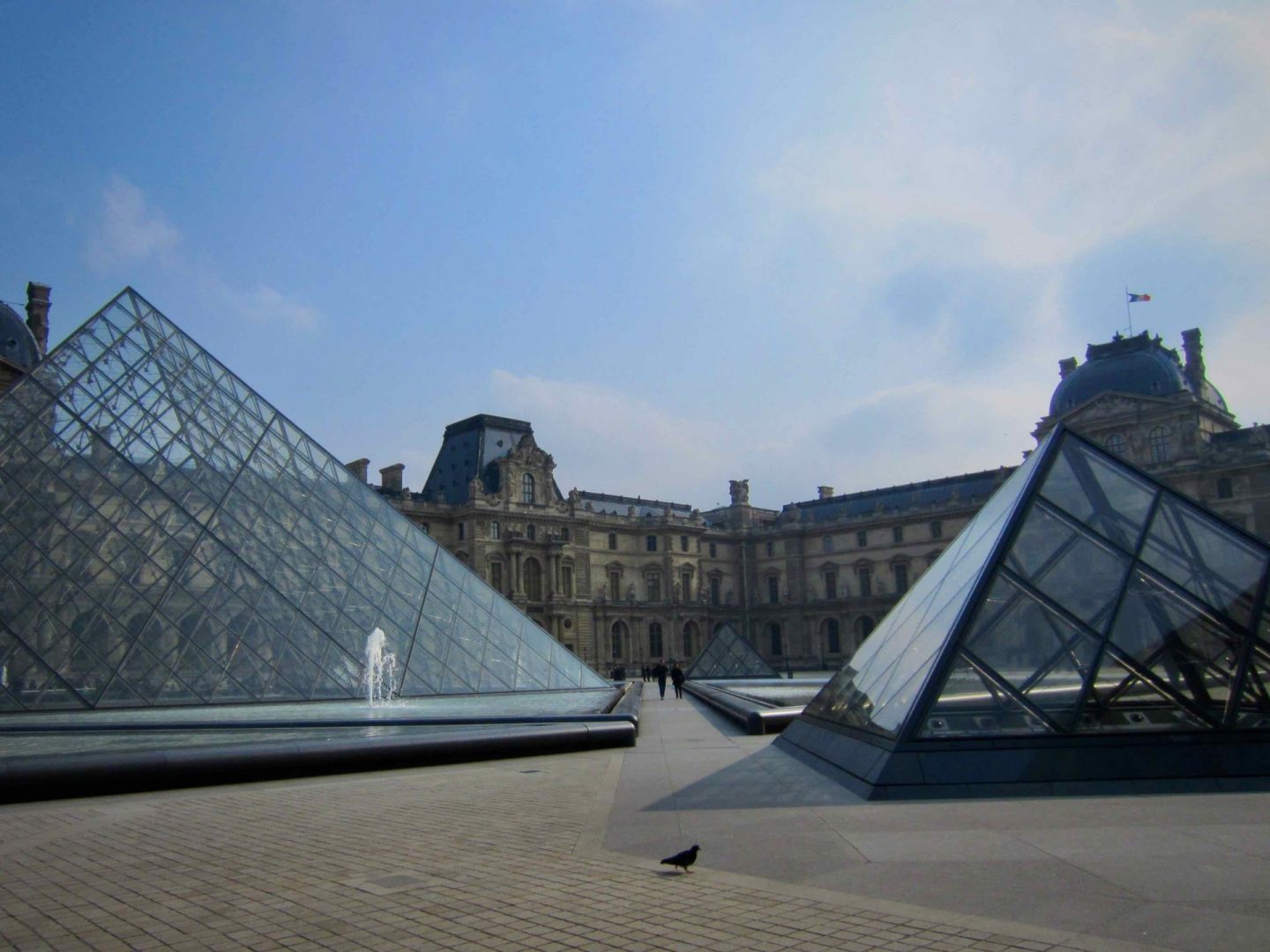 Our first stop of the day was the Arc de Triomphe. We took the metro from our hotel to the Arc knowing we had a full day of walking ahead of us. We decided to climb the Arc to the top for an amazing panorama of the city. Below we could see the busy intersection, but also great views of the Eiffel Tower and Champs-Elysées.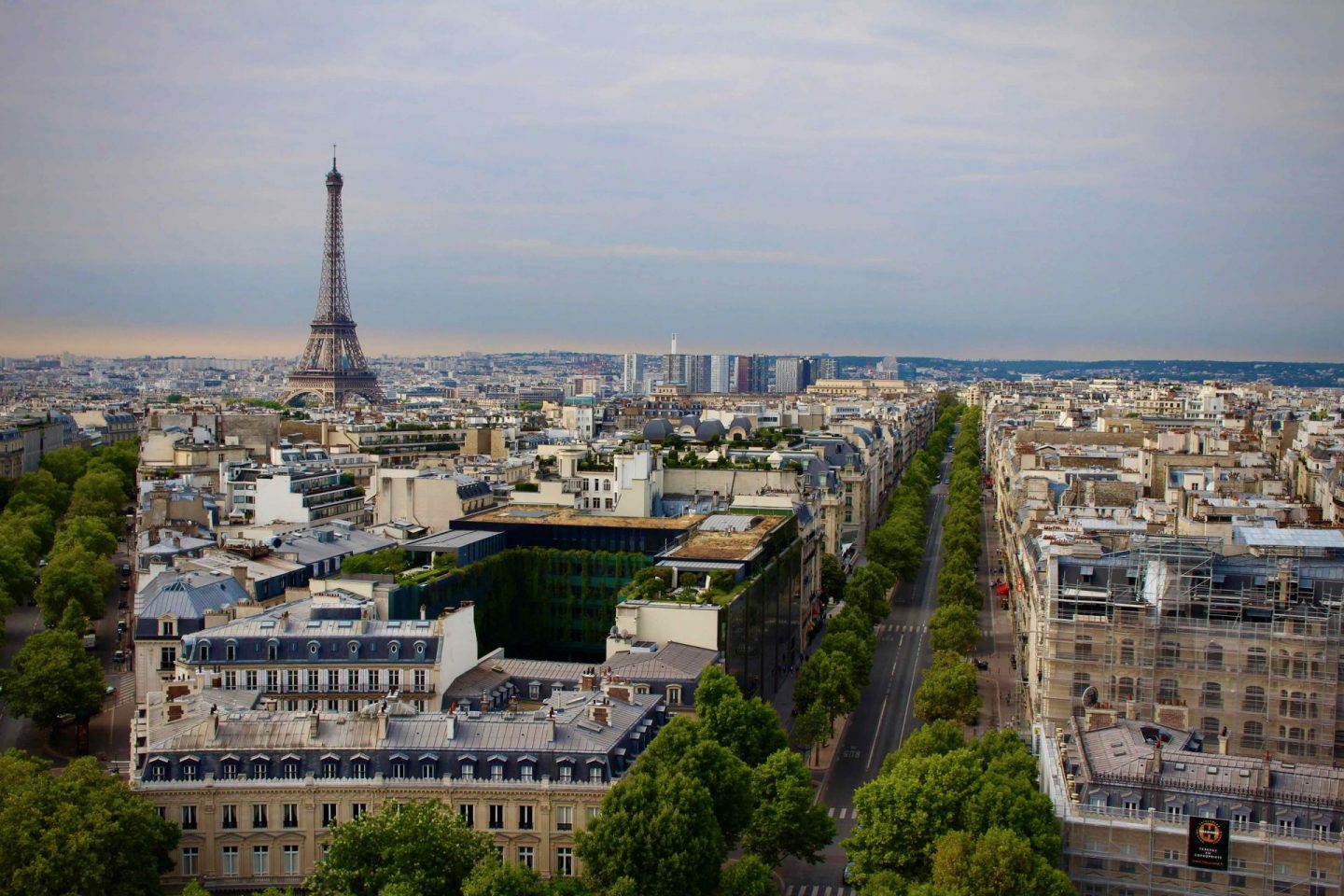 Strolling the Champs-Elysées
Descending from the Arc de Triomphe, we strolled the Champs-Elysées. This high fashion street had amazing window displays at every turn, but it also had cute cafes to taste some of the best pastries. We stopped for tea and the best macrons at Laduree. But we also couldn't pass up the opportunity to try hot chocolate at Angelina's. This was unlike any other hot chocolate as the creamy texture made you think you were drinking actual chocolate. After walking the full avenue, we arrived at the palace de concorde and the famous Luxor Obelisk from Egypt that sparkles in the sunlight.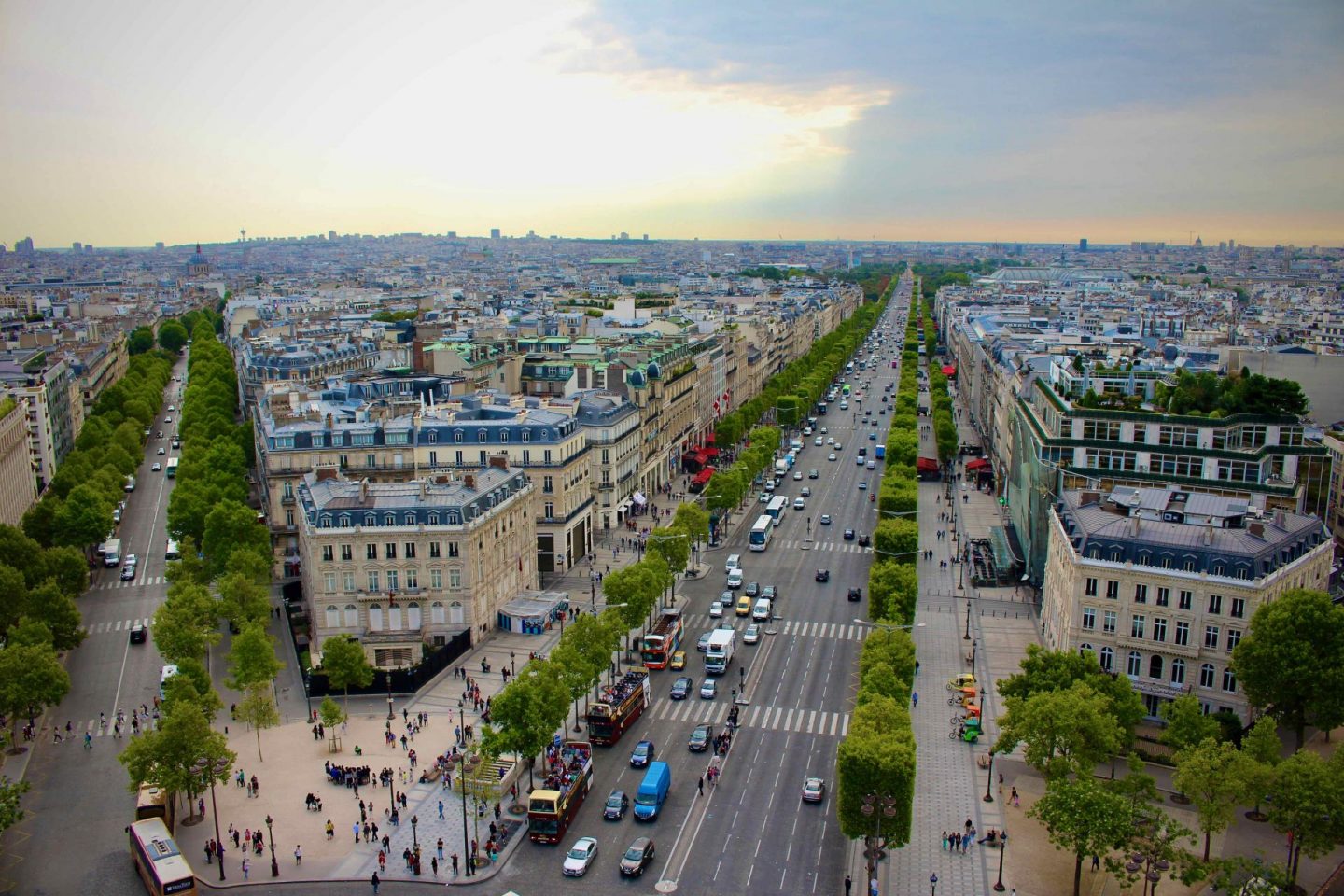 Continuing on our walk, we strolled into the perfectly manicured Tuileries Garden. This was a great place to take a break from walking and enjoy Partisans playing in the park. After a short break, we went to the Musee de L'Orangerie. This was my favorite museum in all of Paris. Designed around 2 expansive rooms housing Claude Monet's famous Water Lilies, the spectacular pieces come alive and transport you to the ponds that inspired the works.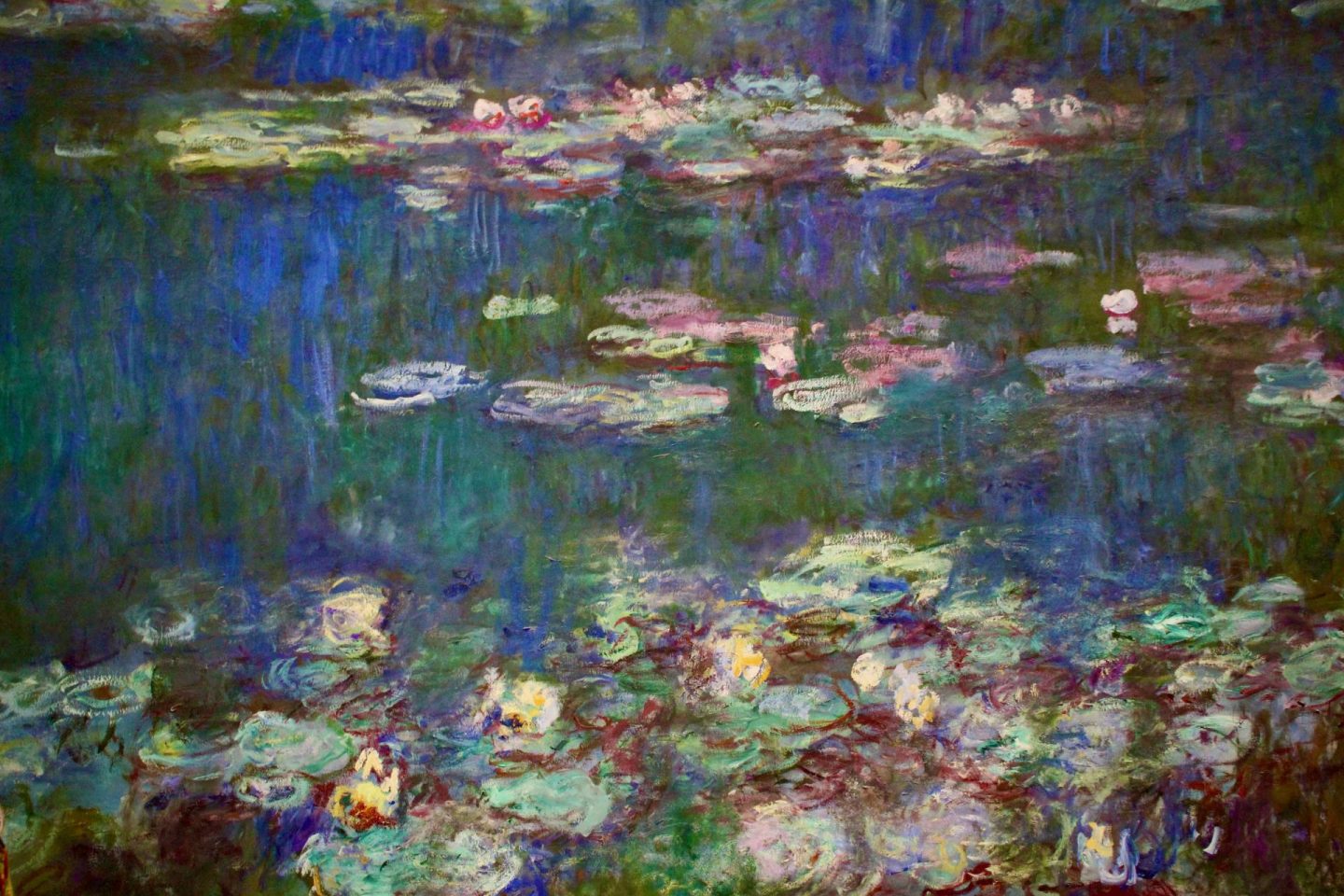 Our final stop of the day was the Louvre. This amazing palace houses one of the finest collections in all of the world. It is so expansive that takes up 3 complete wings of the palace. We could have spent multiple days exploring the entirety; however, we dedicated only an afternoon. To make the most, we went to explore the most notable works including seeing the Mona Lisa and Venus de Milo. We also used the afternoon to get lost in the museum and explore collections we hadn't expected to explore, such as the palace room collection of period furniture.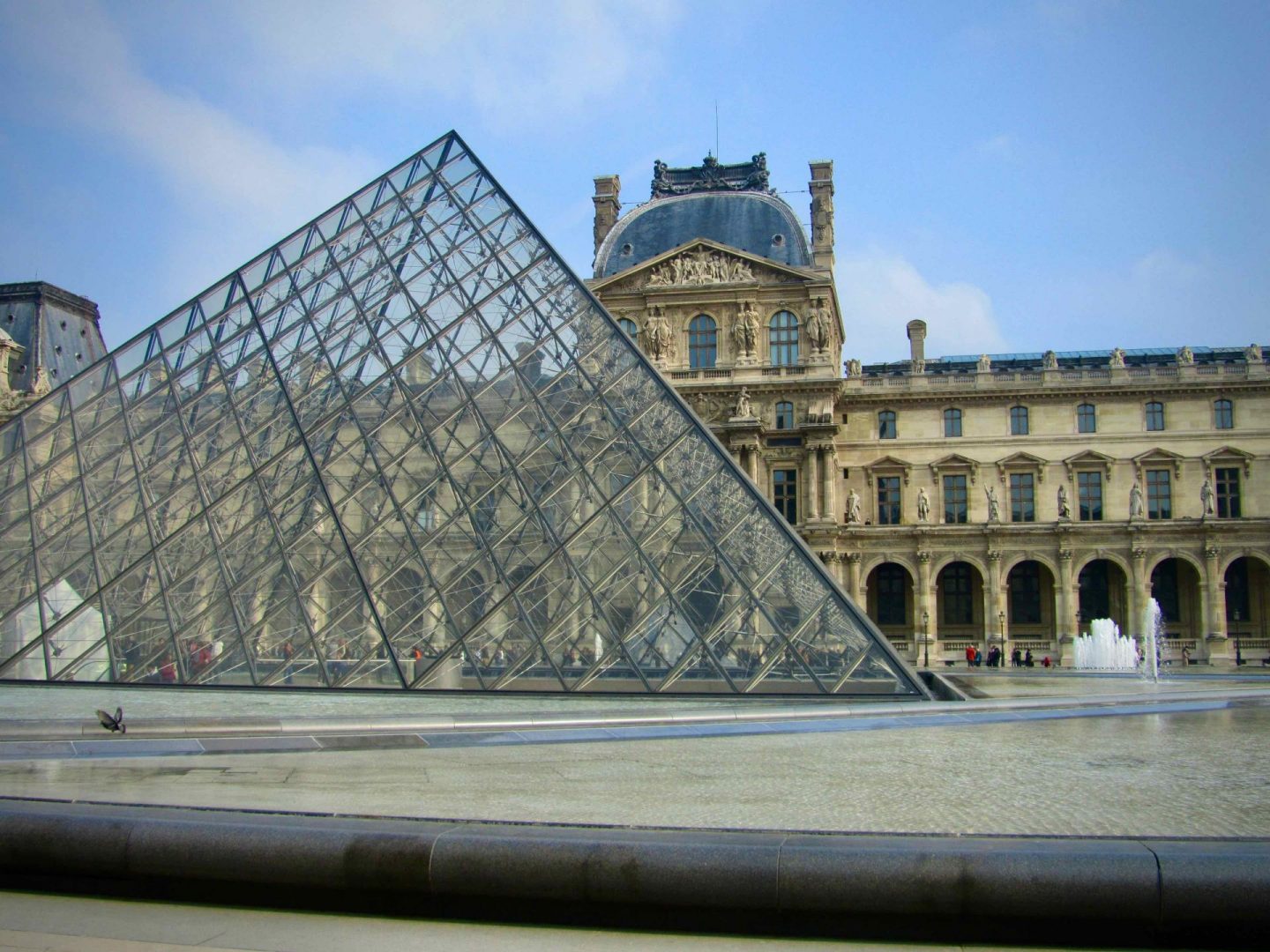 You might also enjoy: Paris Travel Guide and Day 1 in Paris | Eiffel Tower