Fall is officially here! I'm starting to get more excited about the changing of leaves and the transition to cooler days. Fall is such a great time of year because I absolutely love fall style and layering jackets. One of my favorites, is this Vince Leather Jacket that I purchased from Nordstroms! Since any leather jacket is an investment (but totally worth it), I thought it would be fun to showcase 3 different ways you can style a leather jacket for fall.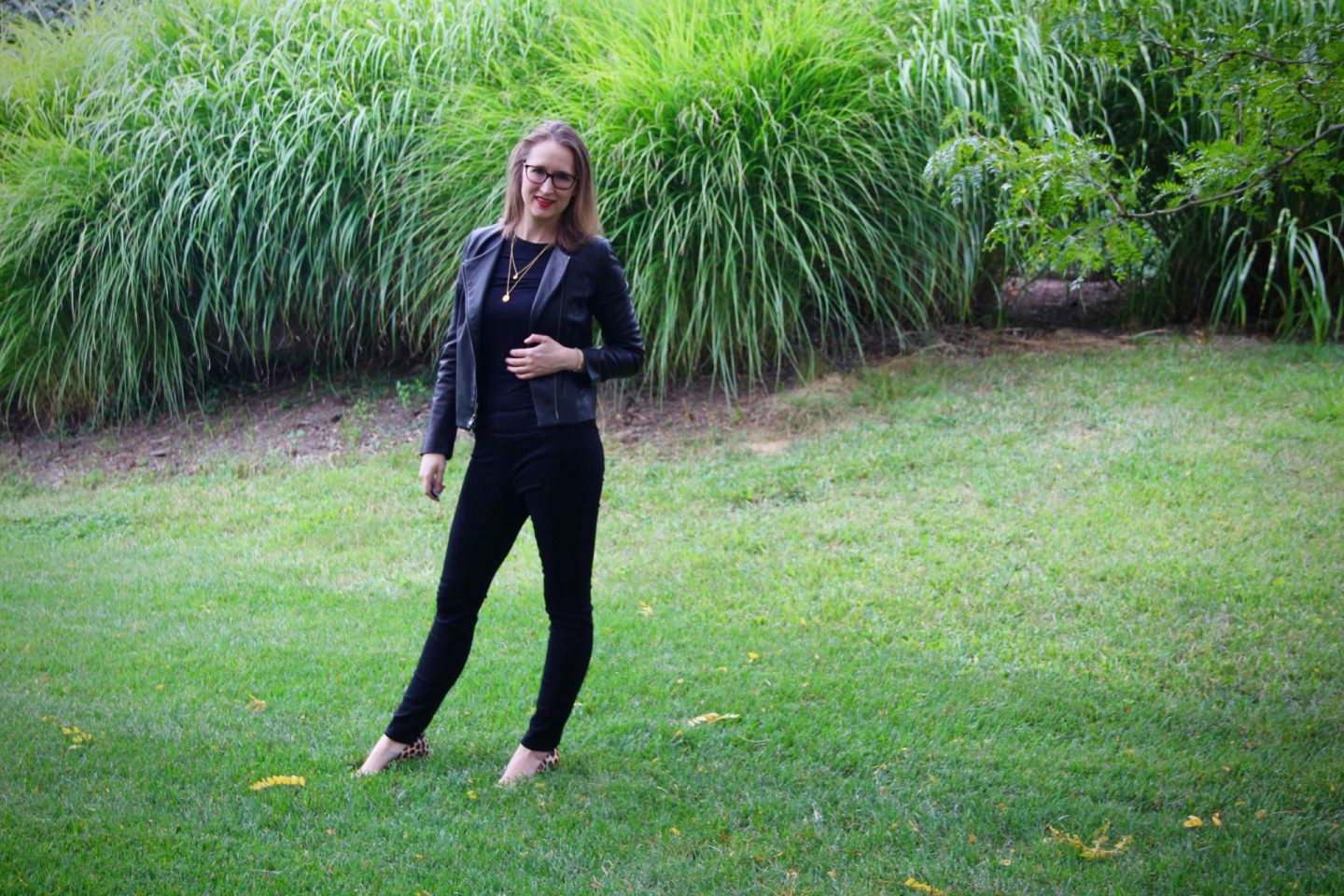 The Leather Jacket
Leather jackets are such a great item to wear year round from fall all the way through spring. Within my wardrobe, I have a couple different leather jackets that I got over the years (including from my trip earlier this year to Florence) and this amazing Vince Leather Jacket I picked up at Nordstrom. I love that it is 100% leather and the leather is the best quality! It is super soft – like butter soft! I also love the cut of the Vince Leather Jacket with the diagonal zip. This looks great both zipped up and open for different looks. Perfect for wearing a variety of different ways depending on the setting!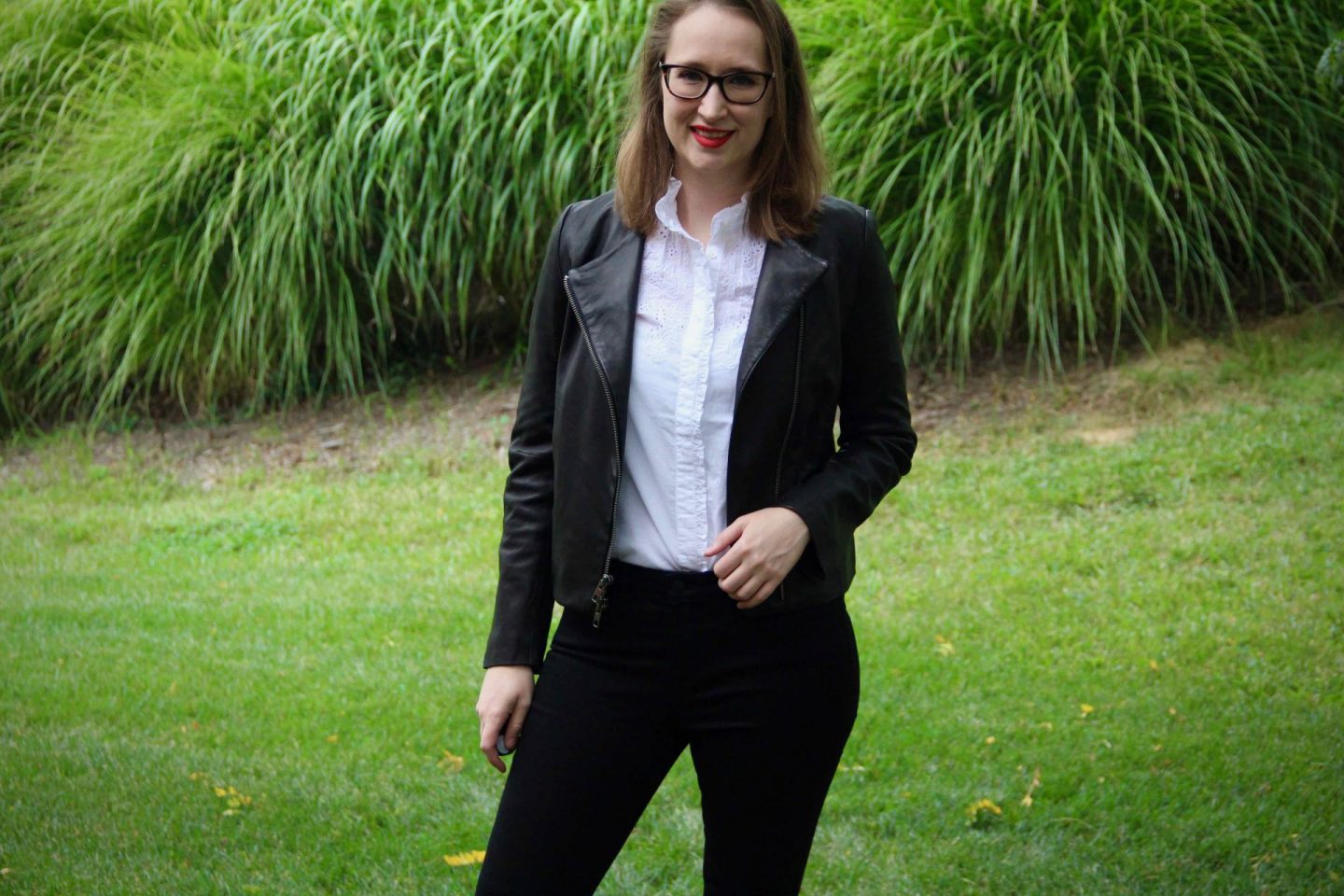 Similar Jackets
3 Ways to Style a Leather Jacket
Option 1: All Black with Leopard Shoes
For a fun night on the town, I love pairing my Leather Jacket with Leopard shoes. It creates such a classic look with all black with the mix from the shoes. I also love adding layered necklaces to give added sparkle such as this Dean Davidson Layered Necklace.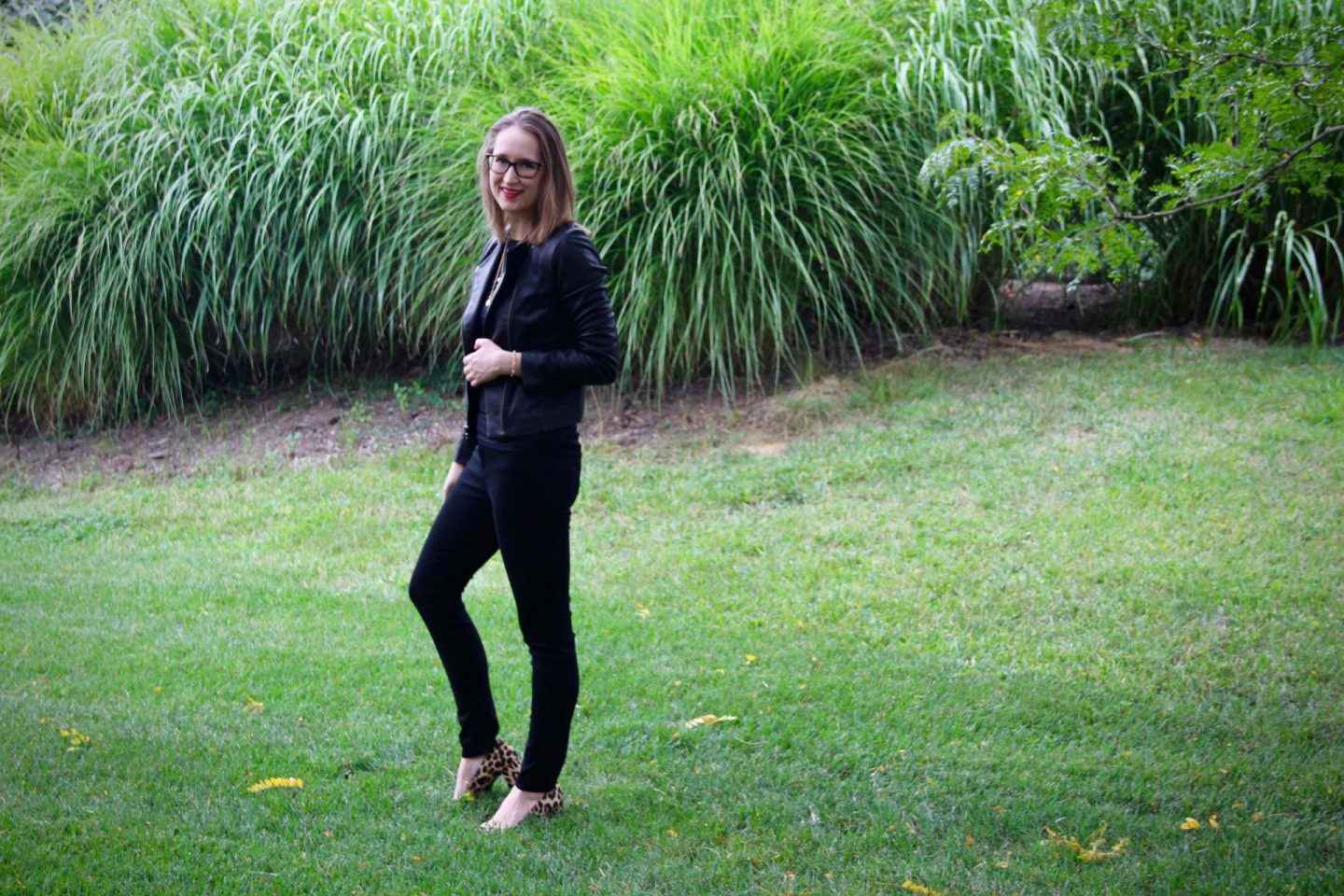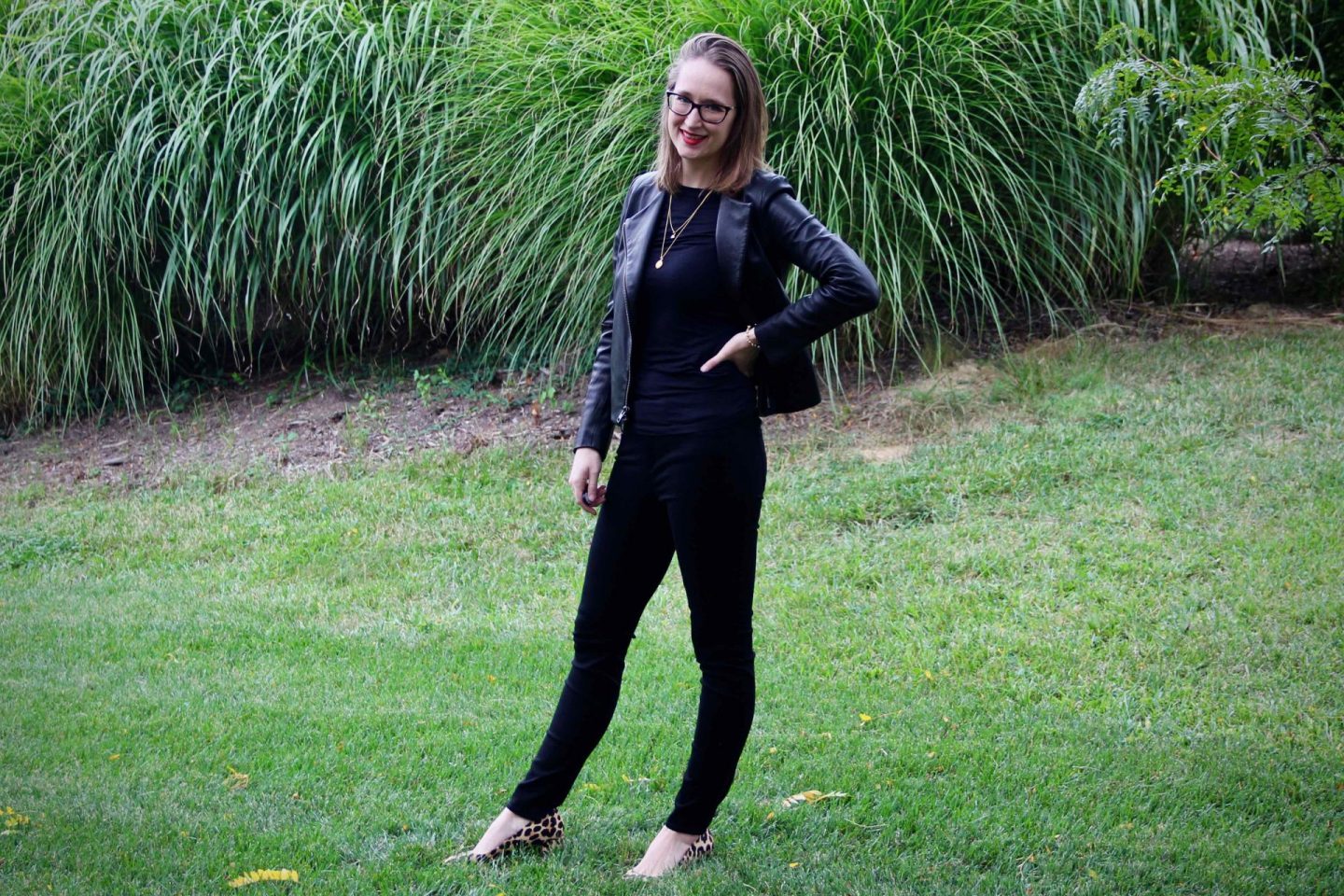 Option 2: Red Scarf and Booties
Another great option for how to style a Leather Jacket is this more casual combination with a red scarf and black Cole Haan Booties. I love the pop of red from the scarf with a mostly black look for the fall. This is such a perfect look for exploring around new towns during the day.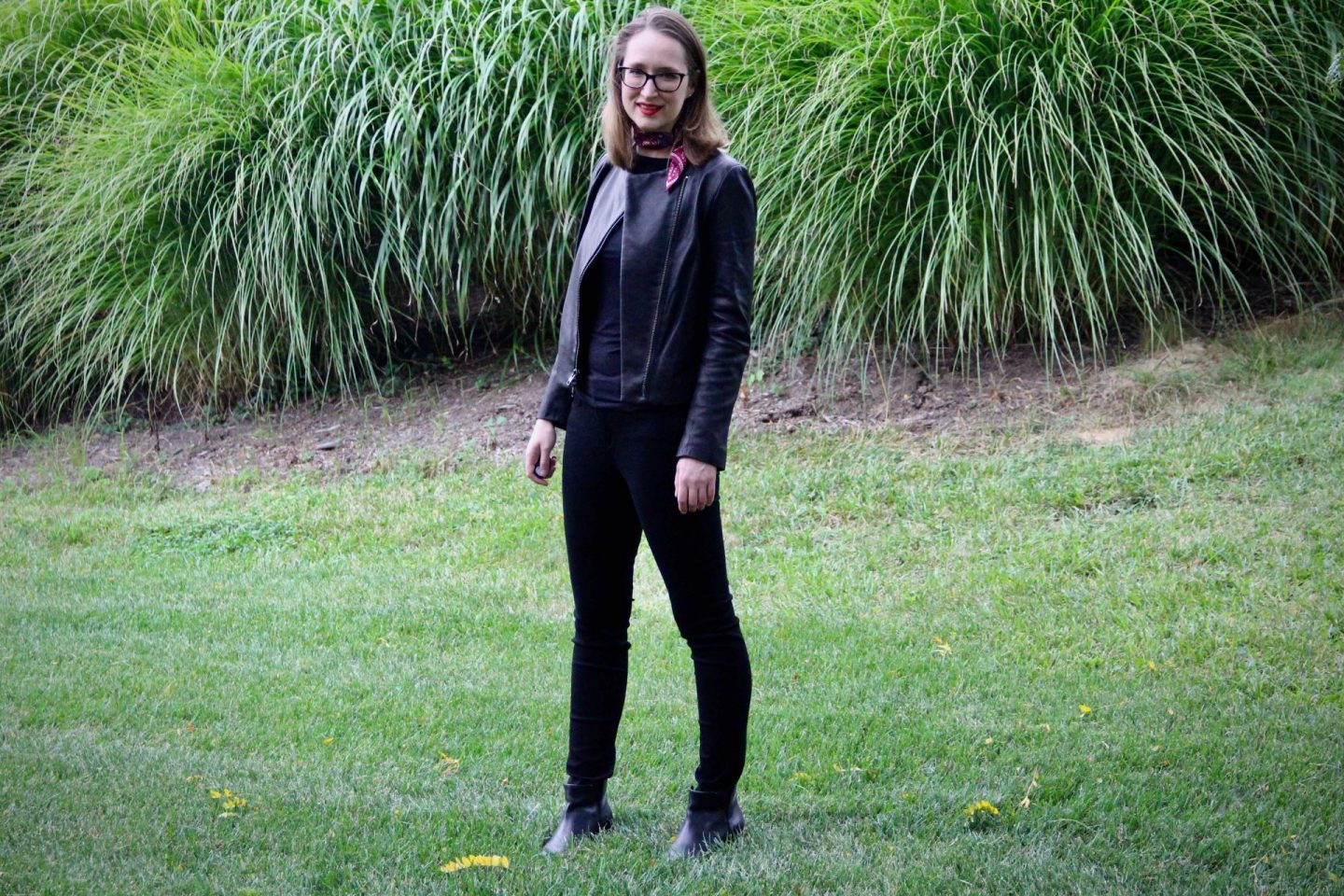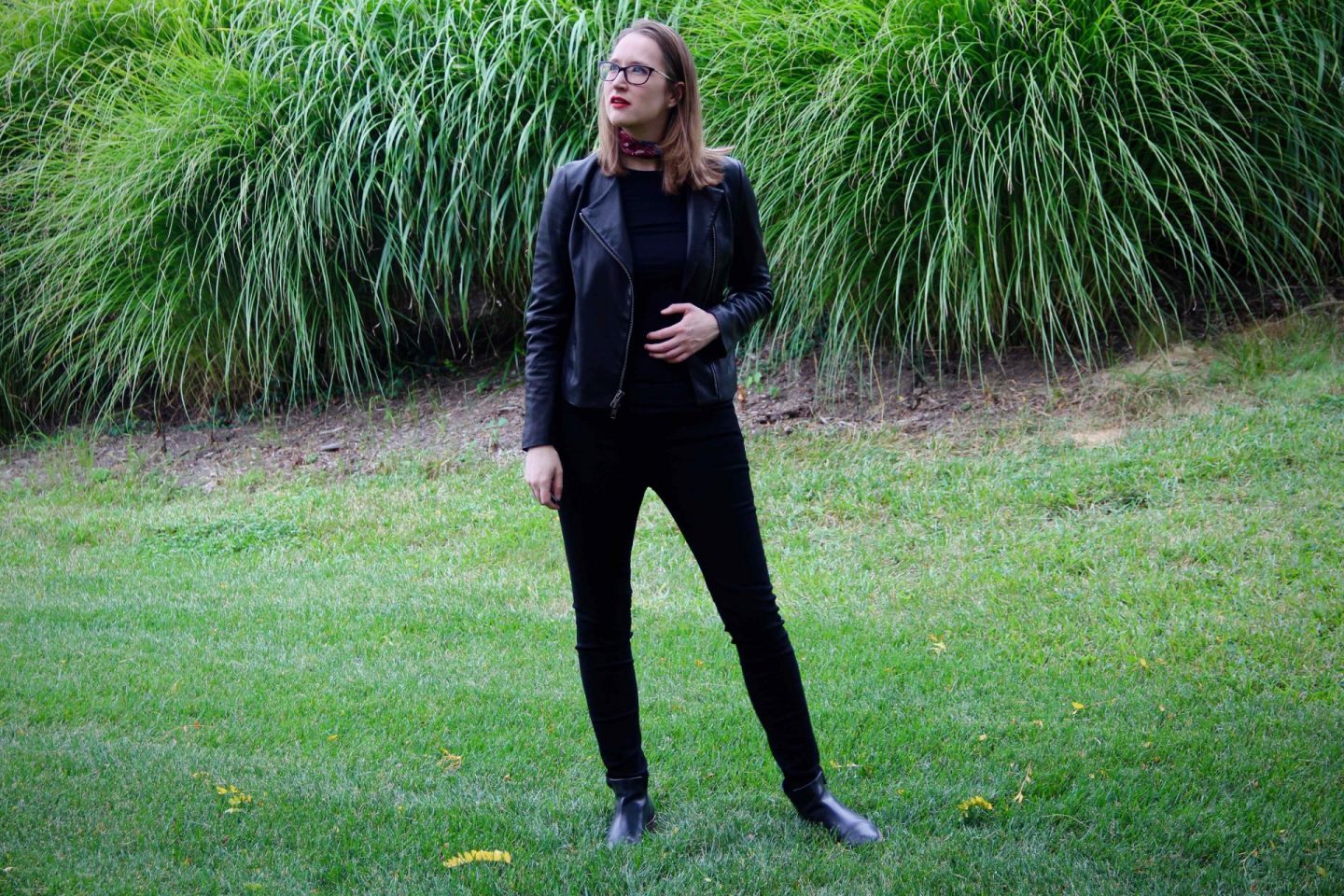 Option 3: White Embroidered Shirt
Lastly, one of my favorite looks is pairing an edgy Leather Jacket with feminine tops, such as this J.Crew Mock Neck Embroidered Blouse. It's a great contrast of styles. It also looks great for every day or for a date night on the town.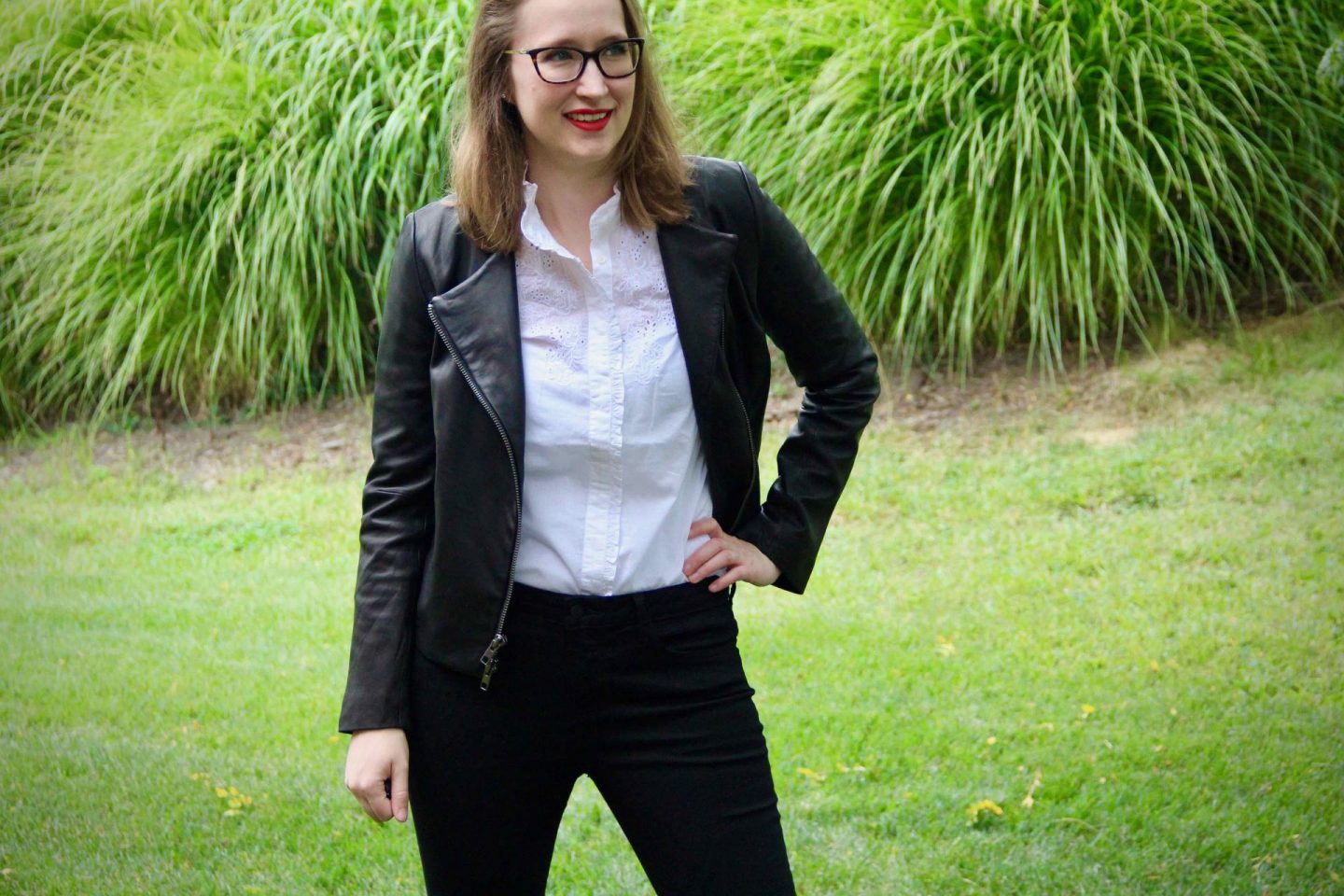 If you enjoyed reading, you might also like: Fall Fashion Style Guide and Florence Travel Guide
Disclaimer: This post contains affiliate advertising, which means that if you click on or purchase a product through a link, I may earn a commission.