Rome is an amazing city with some of the best history, architecture, & art in the world! It blends modern day architecture with ancient Roman ruins. It has fabulous squares with amazing fountains. It's an unforgettable experience and we were lucky enough to have 24 hours to explore Rome Italy!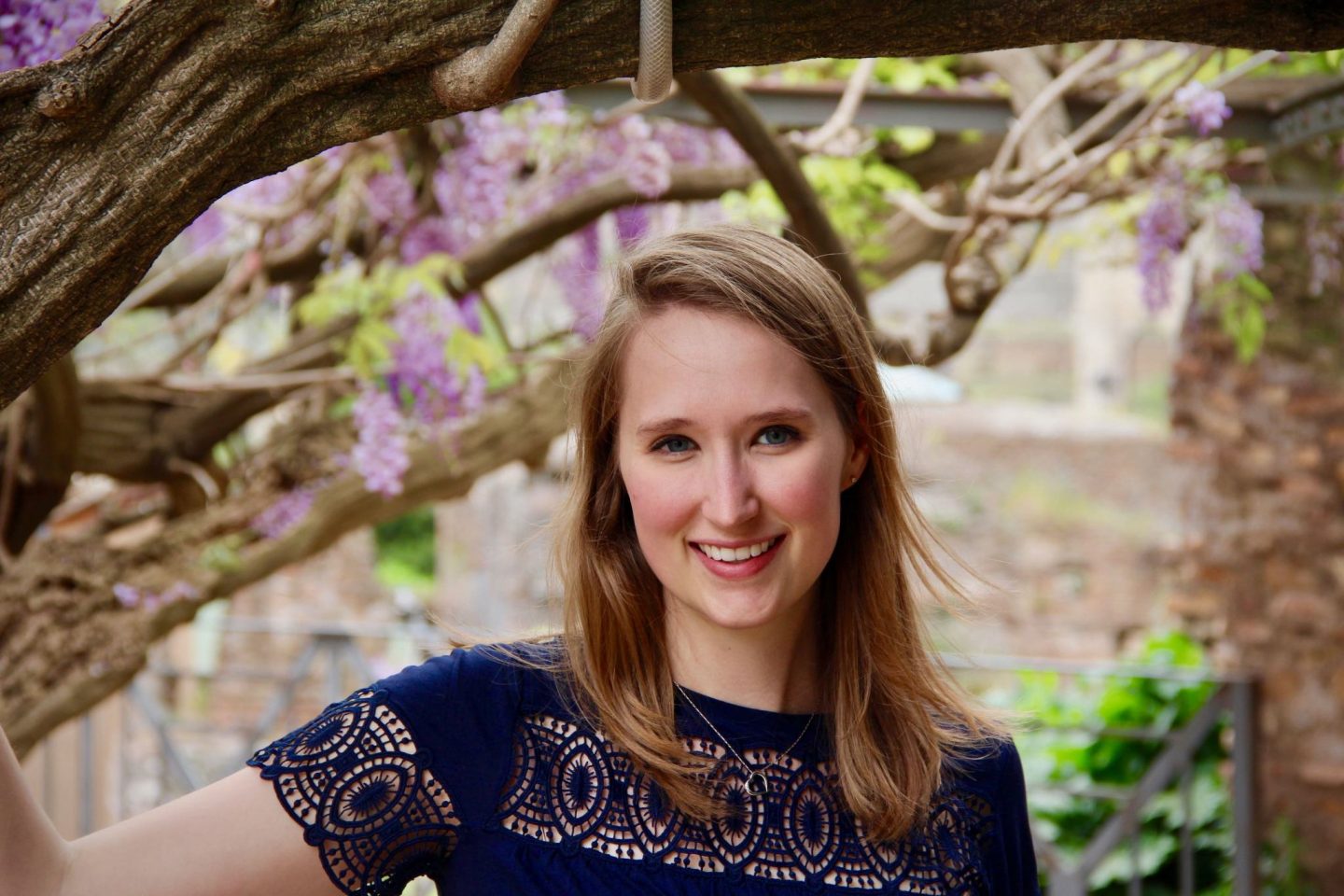 24 hours in Rome Italy …
We took the train from Florence (if you missed my Florence adventures see here) to Rome. We stayed at the centrally located Rome Times Hotel. The first half of the day, we explored Vatican City (if you missed it, visit here for the complete 1st half of the day!)
Roman Ruins
After our lunch, we headed back in time to the Roman Empire to tour the Coliseum and Forum. Most of these buildings and ruins dated back to the early 1st century. Lucky for us, we still had half the day to explore Rome on our 24 hours adventure.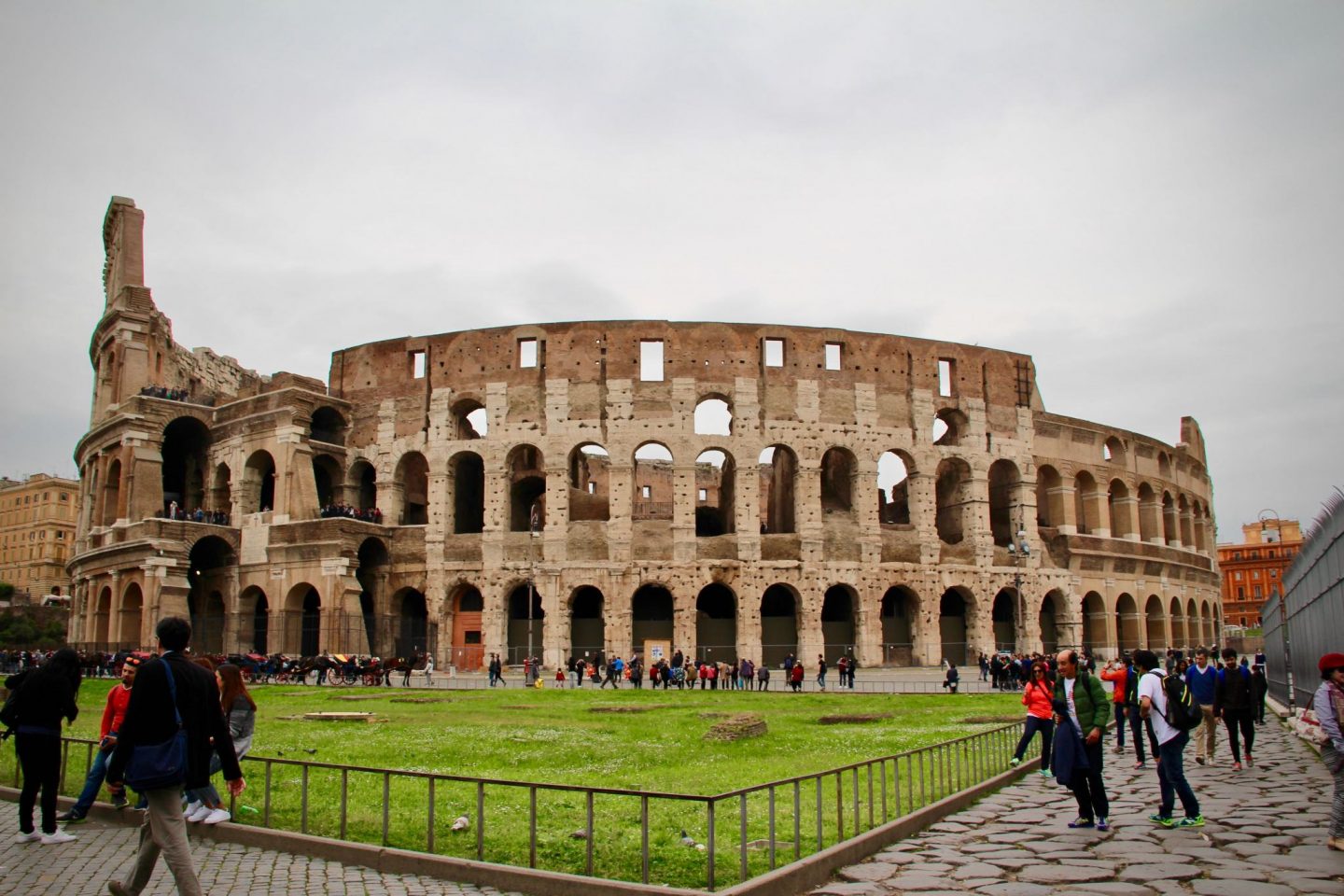 The Colosseum …
Our first stop was Rome's Colosseum. We also made reservations online to skip most of the line; however, since we didn't get their first thing in the morning, we still had to wait in a short line to get in (much shorter than the non-reserved line though so we did save time). We also got an audio guide with our entrance and we learned about the gladiator battles, mock sea battles, and other events that happened in the Colosseum as we toured the many levels of the stadium.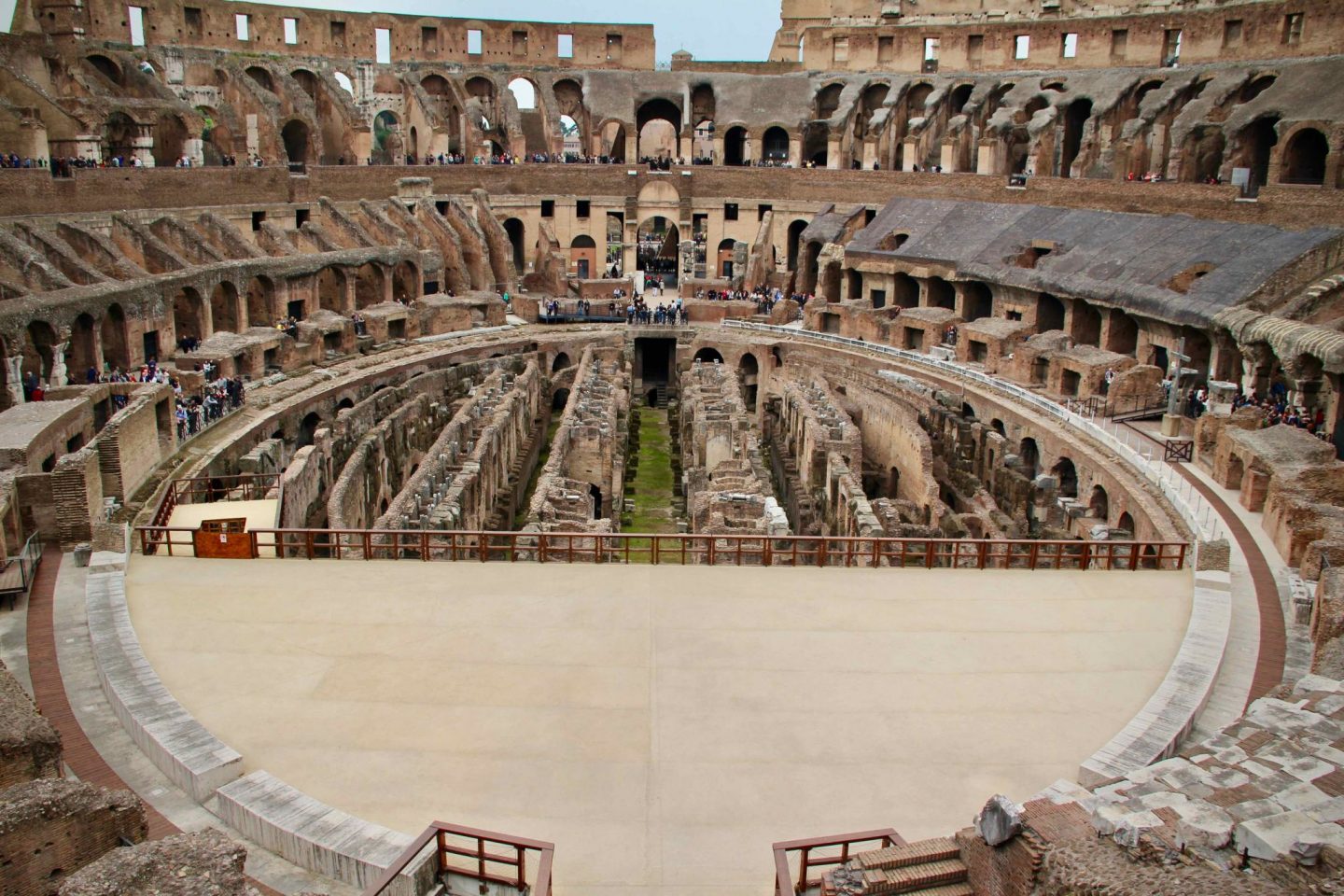 As we walked to our next stop, we passed the Arch of Constantine. This arch-way was used to celebrate major military victories of the Empire. It combines different monuments together to create one cohesive arch. Passing the arch, we headed for the Roman Forum.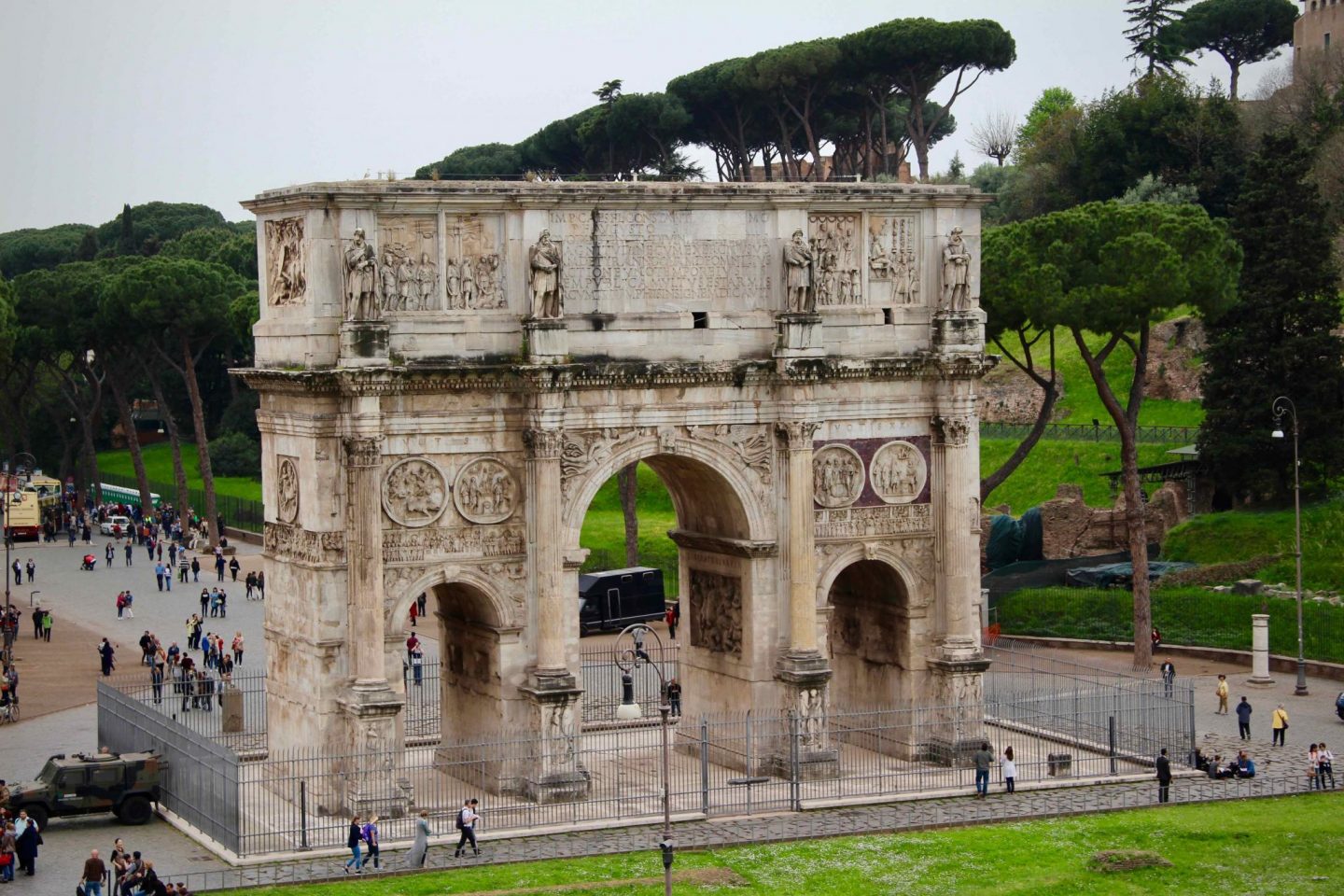 Roman Forum …
This space was home to the Roman Empire's day-to-day government life. It was the place were all significant events and history of it's time happened. Exploring the Forum and learning about the history of the buildings and ruins was an amazing experience. Among the ruins, we stopped for an impromptu photo session (seen here in my Rome travel guide) – The wisteria was too perfect to pass up!
Trevi Fountain
Our last stop of the day was Trevi Fountain. This famous fountain was stunning as it shows the taming of the rivers by the gods. One of the things we couldn't pass up on was to follow the local legend of throwing 3 coins into the fountain. Each coin must be thrown over your left shoulder and signifies a return trip to Rome, future romance, & a future marriage.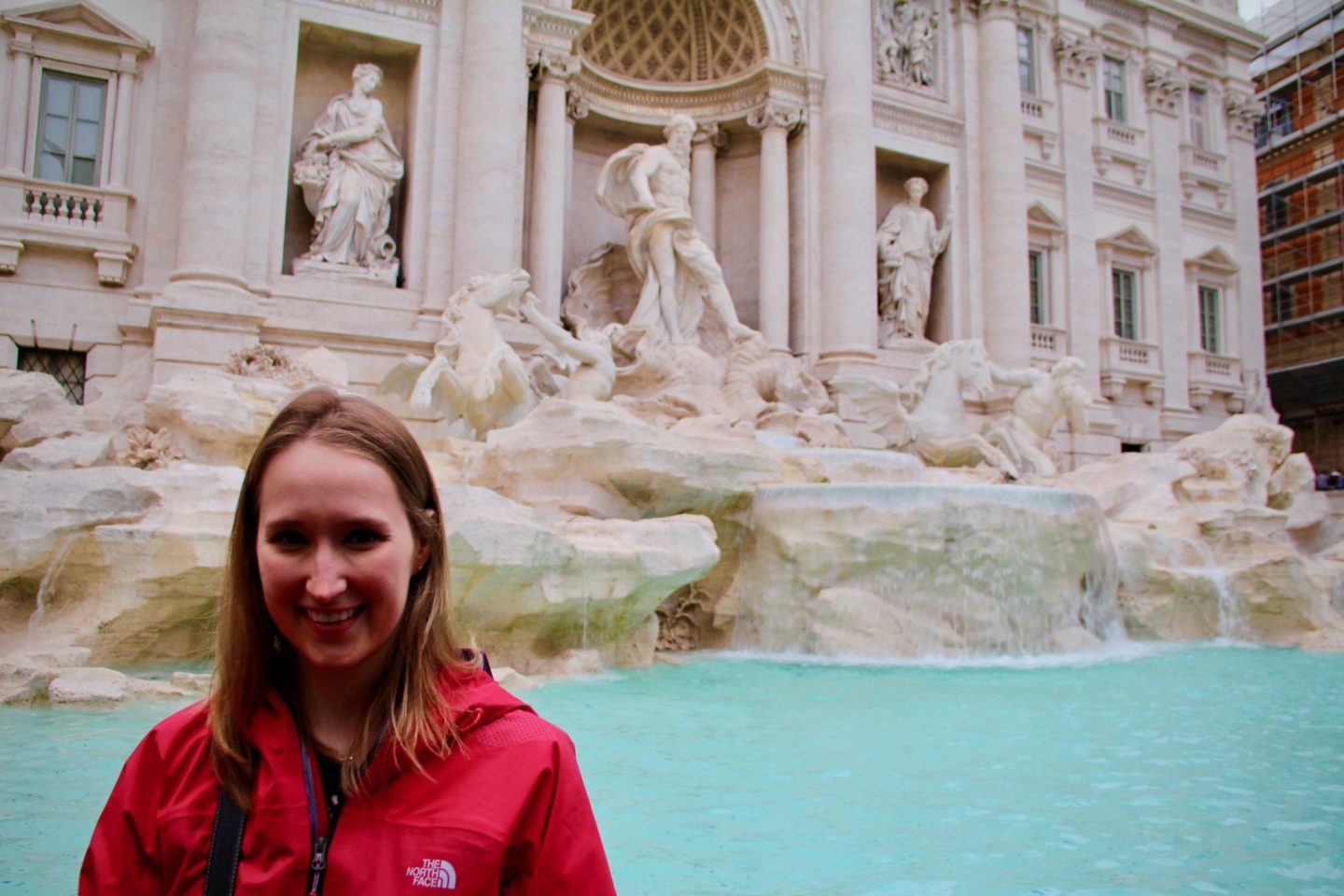 After a fun day exploring, we headed back to the hotel to freshen up for dinner. The staff at the Rome Time Hotel helped arrange dinner for us at the most amazing fish restaurant near our hotel – Matermatuta. Everything we tried was beyond amazing! It was the perfect way to end our fun adventure of Rome!
Also visit: Florence Travel Guide and Rome Travel Guide