Seattle is known for having the most comprehensive ferry system in the country. After living in Seattle though for over a year, I never once took a ferry. Therefore, when we got the opportunity to visit the Seattle again a few weeks ago, I jumped at the opportunity to take a ferry ride. From downtown Seattle, there are two ferry options that leave directly from the city – Bainbridge Island & Bremerton. We decided to take a ferry ride to Bainbridge Island for a day after researching about the Island & 'Nantucket of the West' town.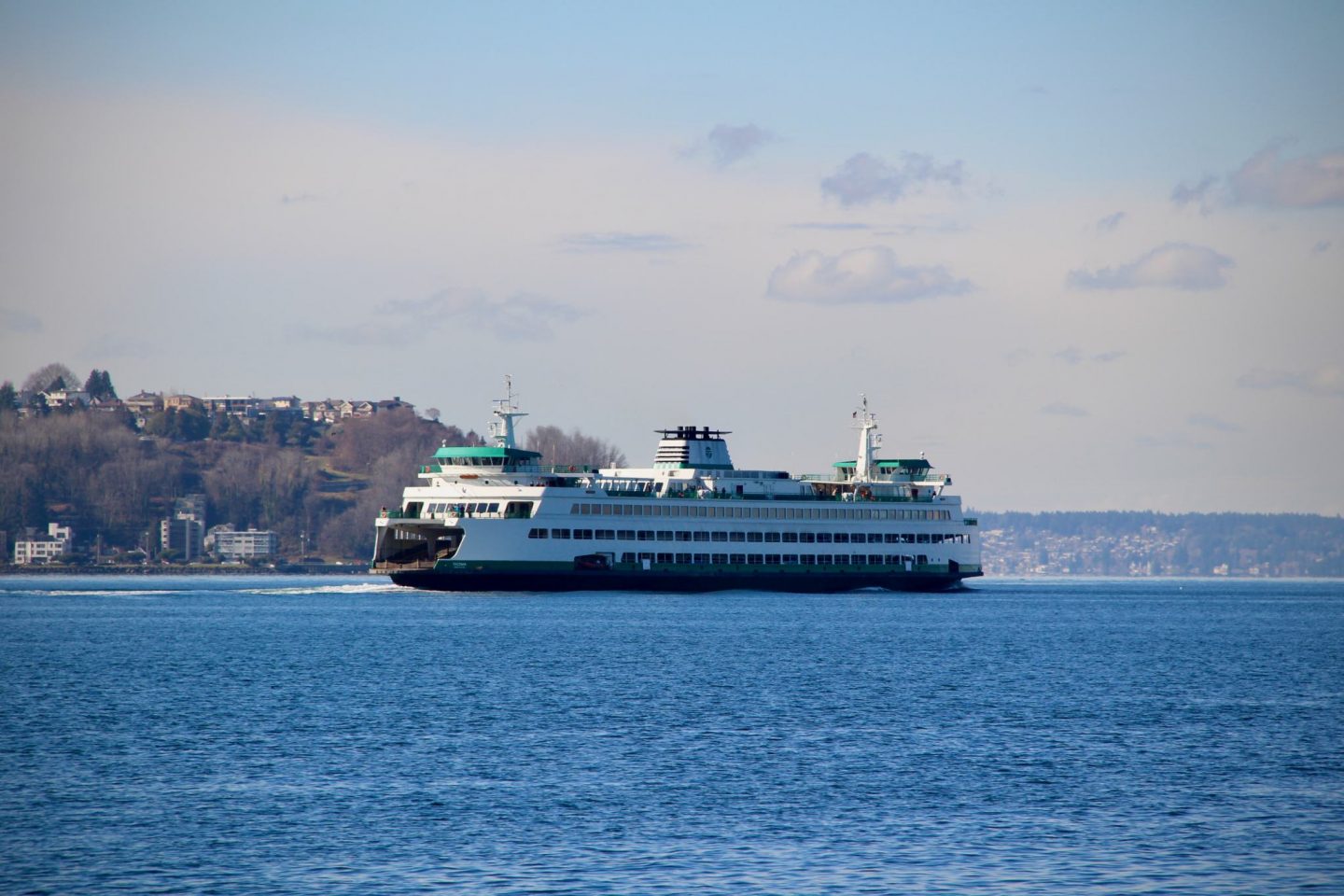 We left early in the day and as much as I would love to think it was spring, it was still cold in Seattle. I decided to wear my cotton candy pink J. Crew Lodge wool jacket to help get me in a spring mood. This jacket is super warm (perfect for being on the water), and also stylish with the clean lines and a popped collar. I also think the pink color is adorable for spring! I paired it with my Rayon long-sleeve blouse that I am totally loving this season (and also wore to see the Space Needle). It is made of breathable fabric and looks great layered as well as solo. I paired these with Joe's Flawless skinny jeans and an Abercrombie belt in brown (old, similar here).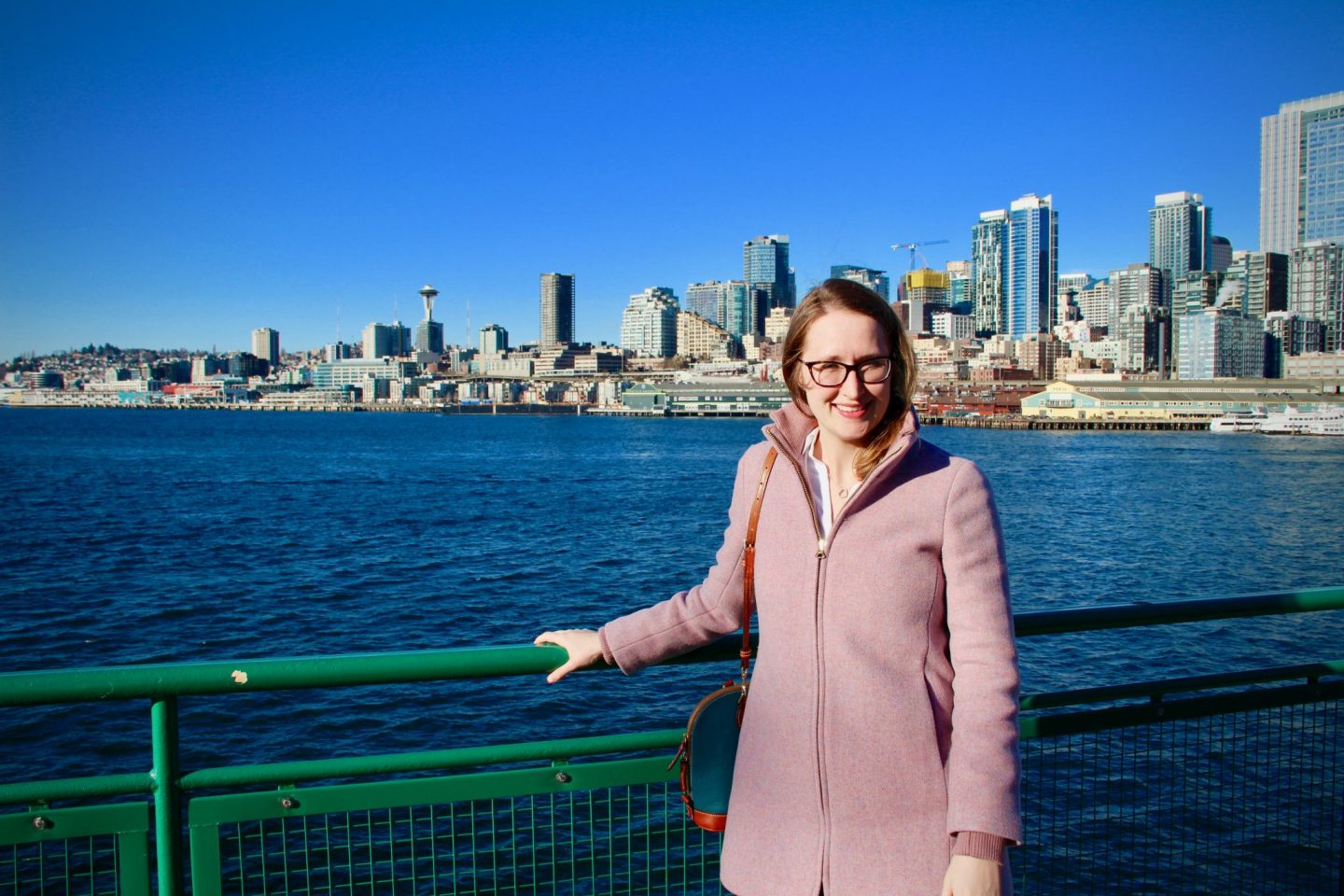 Ferry Ride …
Taking the ferry was super easy and also super convenient! We were able to pick up the ferry from one of the downtown piers right near the Marriott Waterfront Hotel (5-10 minute walk from the hotel). The tickets were less than $10 each for a round trip ticket and each ride lasted about 30-45 minutes.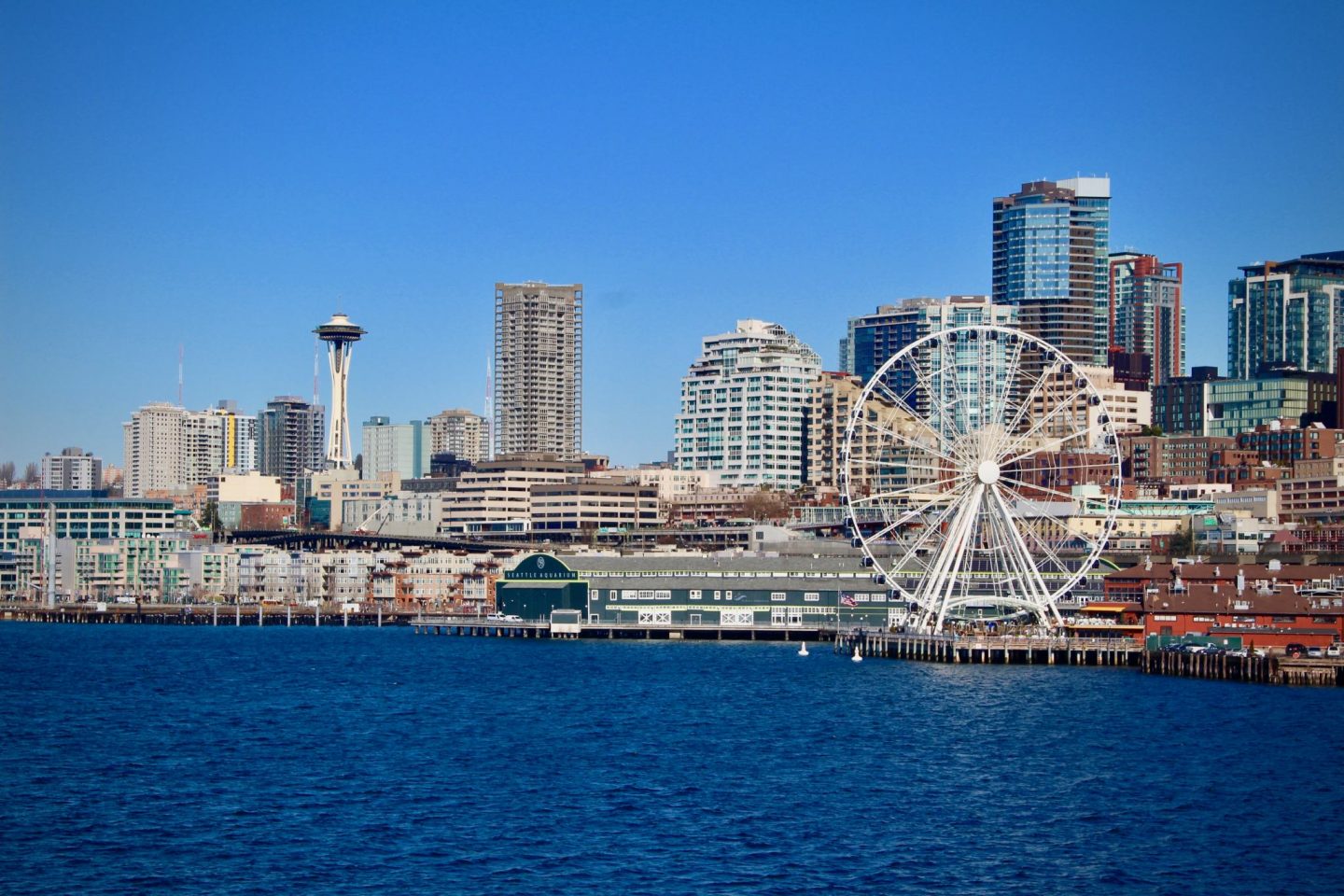 Pulling out of the harbor, we had spectacular views of the city. You could see all the sky scrapers, the Space Needle, & the Seattle Eye ferris wheel. As we continued into the sound, the views of the city only got better as the mountains started to emerge behind the city.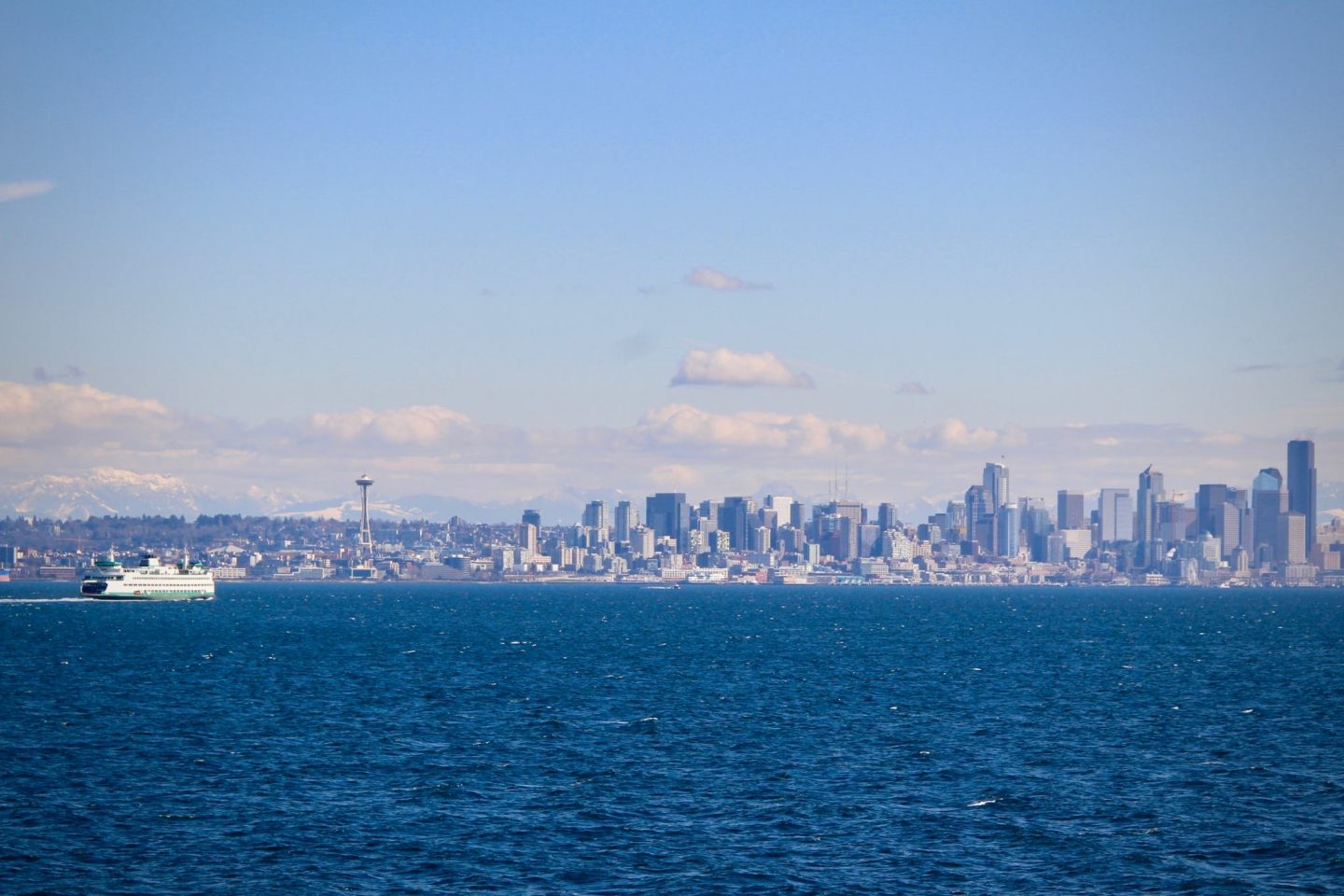 Bainbridge Island Exploring …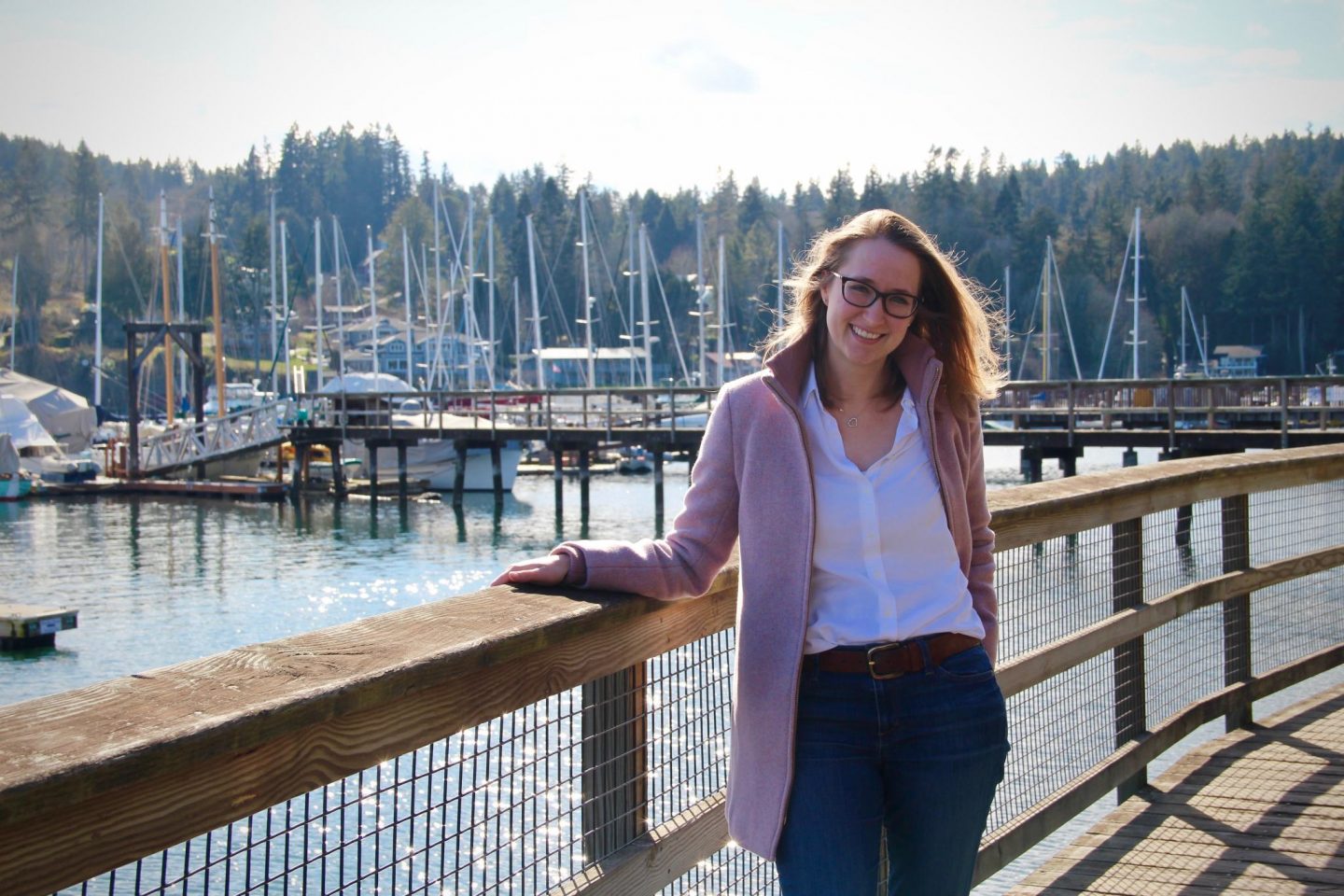 When we arrived to Bainbridge Island, it was only a short walk into the city (10-15 minutes). We spent the morning exploring the local shops, before heading to lunch. Two of my favorite little shops were Petit and Olson and Hattie Rose. They were great places to browse and pick up a couple items from our trip.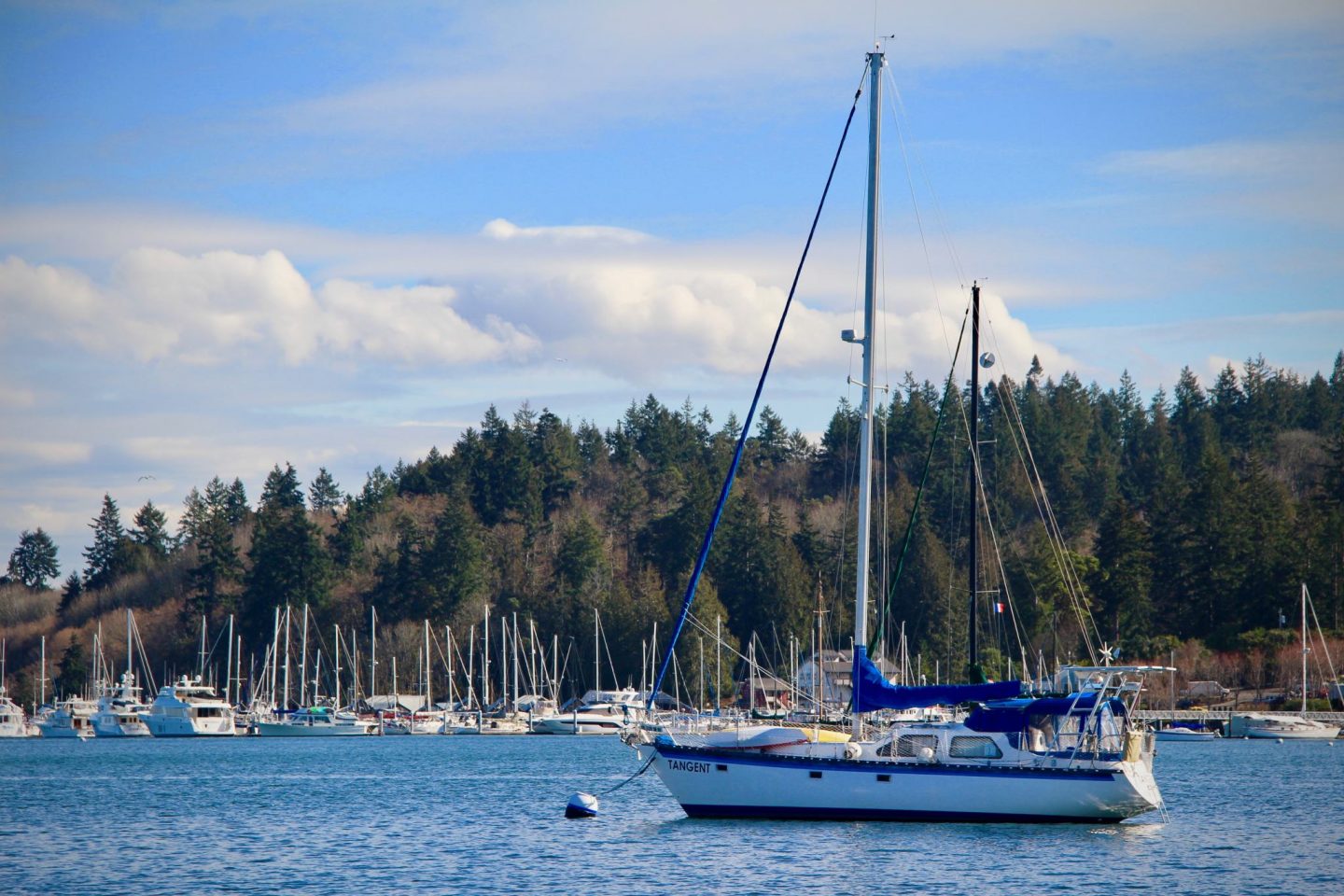 We decided to go to Doc's Marina Grill to enjoy some local Seafood. The restaurant was located near a marina that had sail boats docked for the winter. As we enjoyed our fish & chips (that were out of this world!), we watched as locals started to get their boats ready for warmer weather.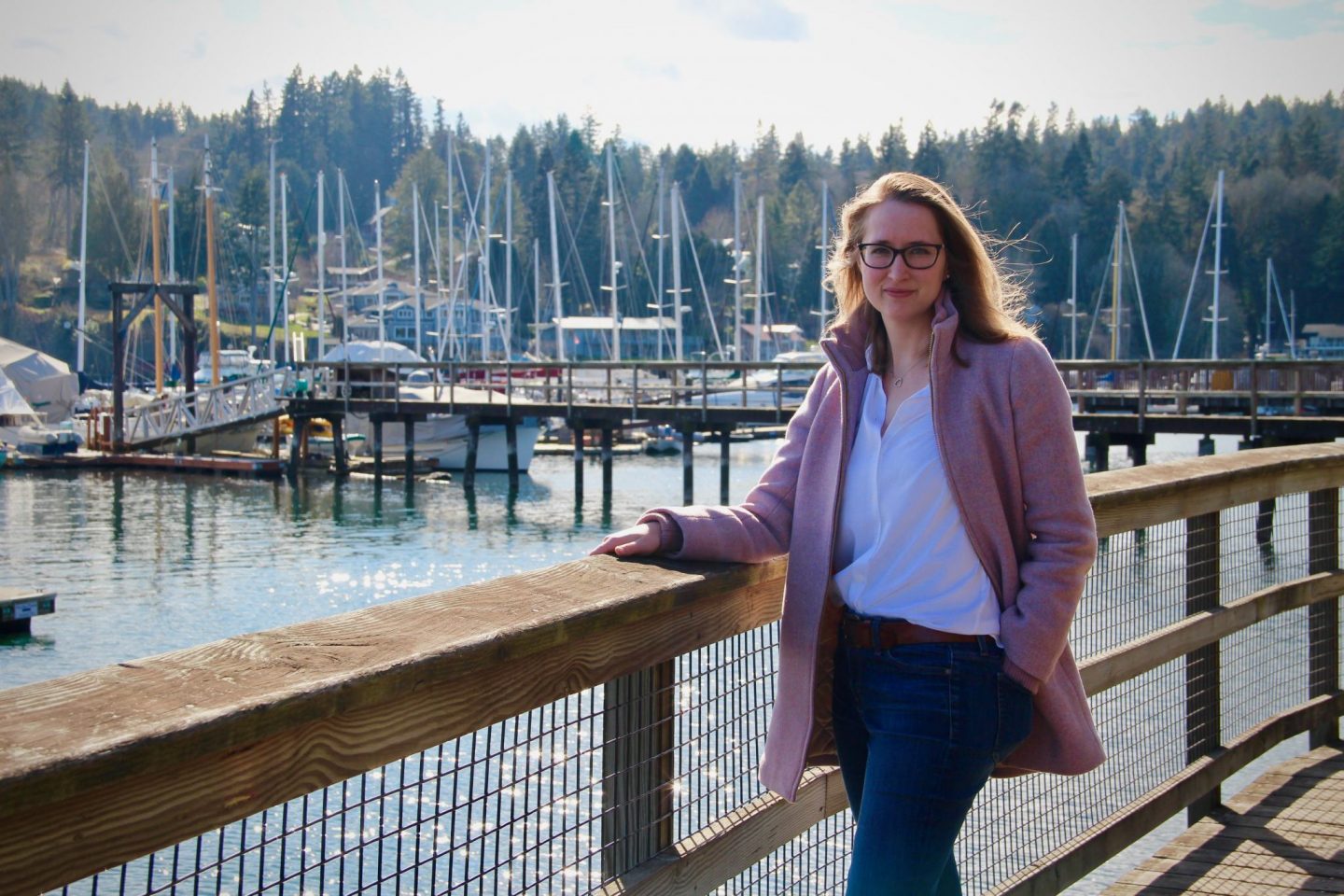 After lunch, we decided to take a walk along the town's coastal trail. The trail followed the piers and it was a perfect sunny day for a walk along the shore.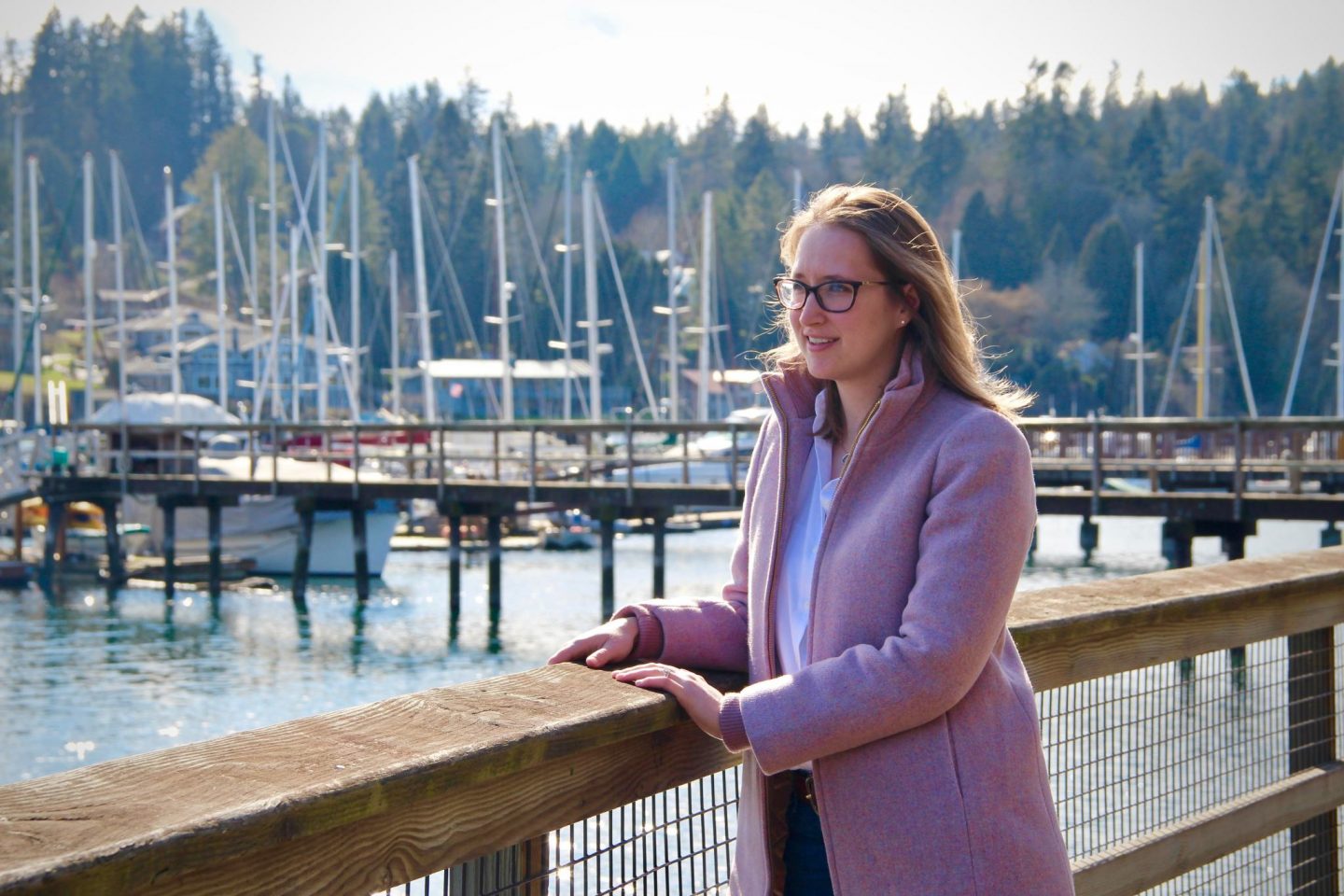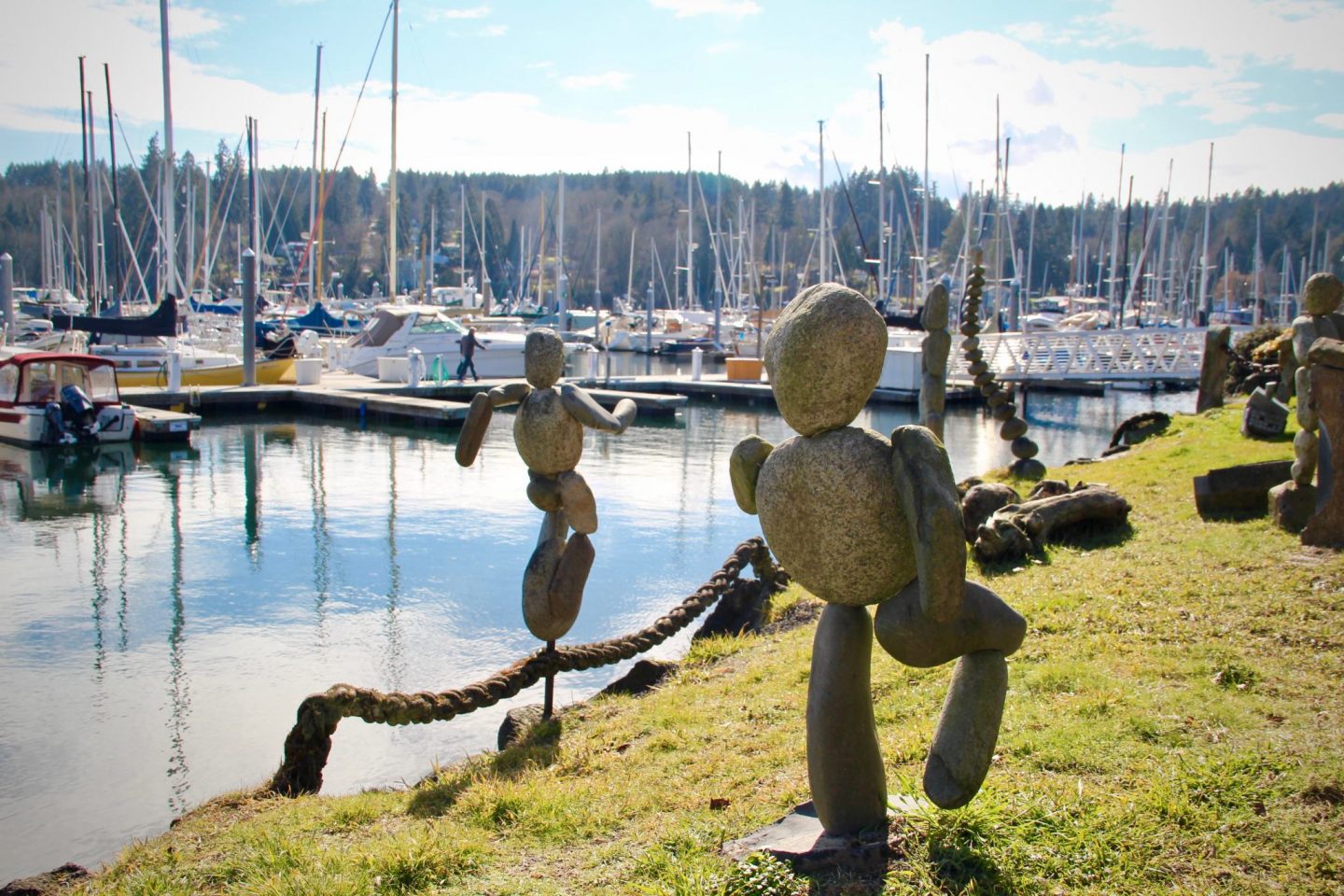 It was a fun afternoon exploring the town & before long, it was time to head back to Seattle on the ferry.
Also visit: Seattle Travel Guide and Seattle Space Needle
Disclaimer: This post contains affiliate advertising, which means that if you click on or purchase a product through a link, I may earn a commission.