My Bucketlist …
About 5 years ago, I made a list of 100 places, events, & activities I wanted to achieve within my life. To my surprise, developing the list was harder than I initially imagined. Getting to 50 items was a breeze, but getting to the full 100 items took months and lots of advice from family, friends, and colleagues. When it was all said and done, the list included adventures to far off places (including visiting the Taj Majal, attending a Japanese tea ceremony, and tasting wine in Bordeaux France) and domestic events (including driving along California's Highway 1, going to the top of Seattle's Space Needle, and ice skating at Rockefeller Center).
So far, I have completed 16 of the items off the list. Every year, I make a goal to review the list, add new ideas, and take away items that are no longer interesting. I also make a point to highlight which adventures I will accomplish within that year. Along the journey, I have had some pretty amazing experiences. I wanted to share some of my favorite adventures in an on-going series in hopes that they help inspire you on your own adventure.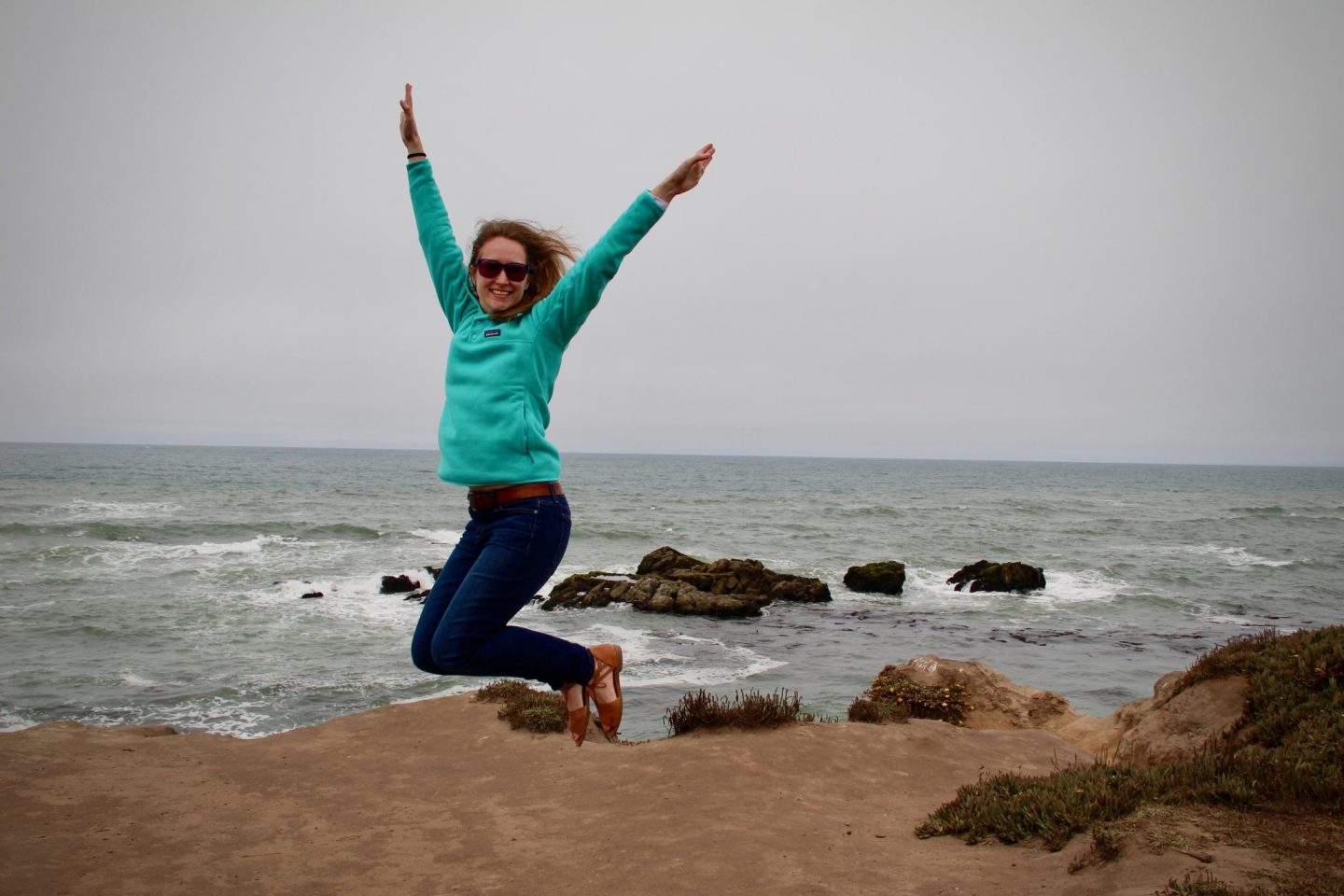 Details: Patagonia better than fleece pull-over, Joe's Flawless skinny jeans, Abercrombie belt (old, similar here), and Paul Green Morea lace-up sandals
Our Adventure on California's Highway 1 …
So to start, one of my favorite adventures from 2018 … Driving Highway 1 on the coast of California from San Francisco through Big Sur to LA. We took about a week for the entire trip with multiple excursions along the way, but my favorite part was driving from Santa Cruz through Big Sur.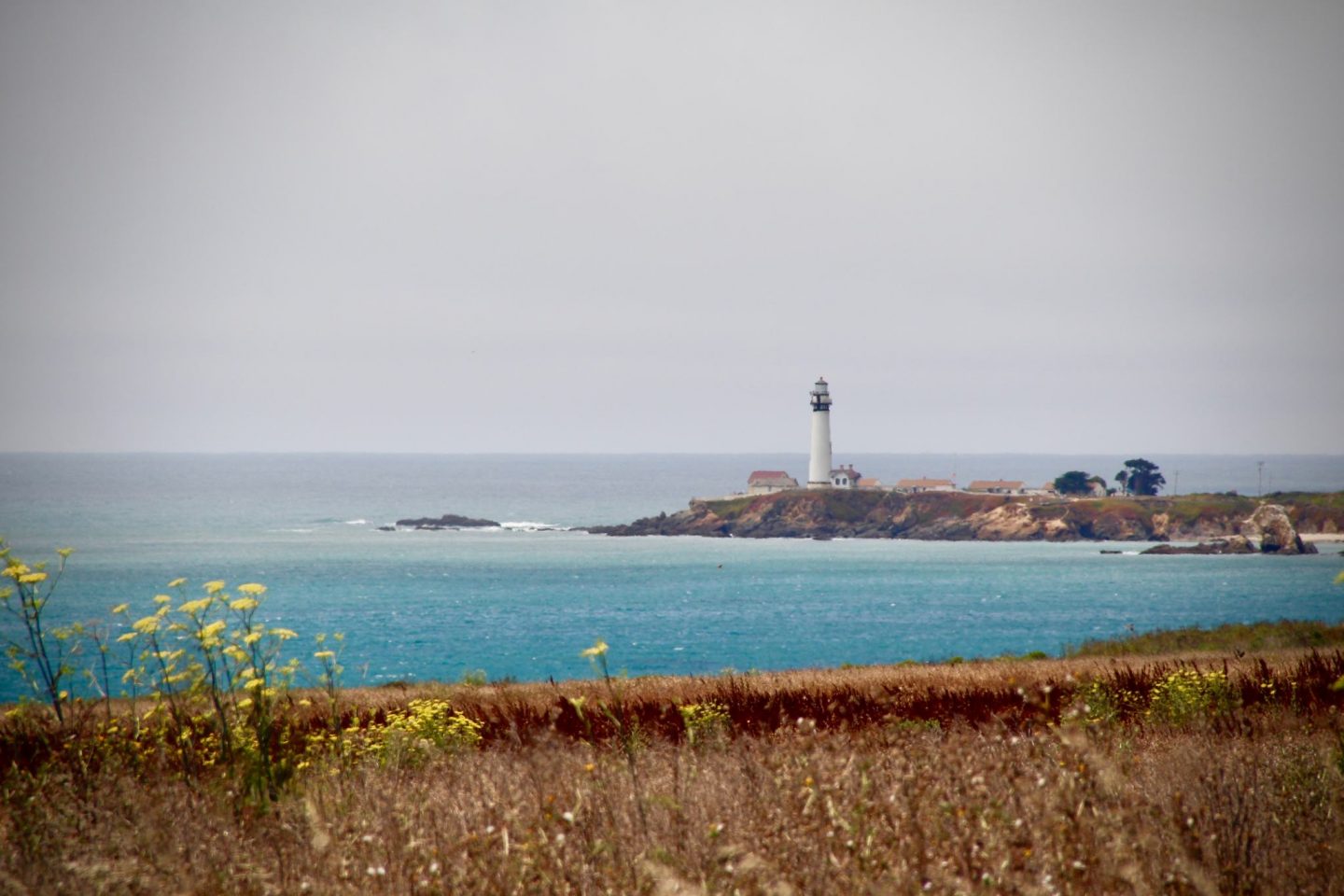 When we started driving on HW1 from San Francisco it was a colder day requiring my Patagonia fleece to stay warm. This fleece was great because it was so light-weight, but also super warm! I was so excited to wear sandals that even though it was below 60 I had to wear my favorite Paul Green Morea lace-up sandals. We stopped along the route at overpasses and lookouts to take in the views of the ocean and light houses along the way. We decided to stay at a little inn in Santa Cruz, Sea and Sand Inn, that overlooked the pier. It was a perfect location and luckily when we arrived in Santa Cruz around lunch, the weather drastically changed. It was sunny and hot – perfect for exploring the pier, watching the sea lions, and strolling along the boardwalk in my Paul Green sandals.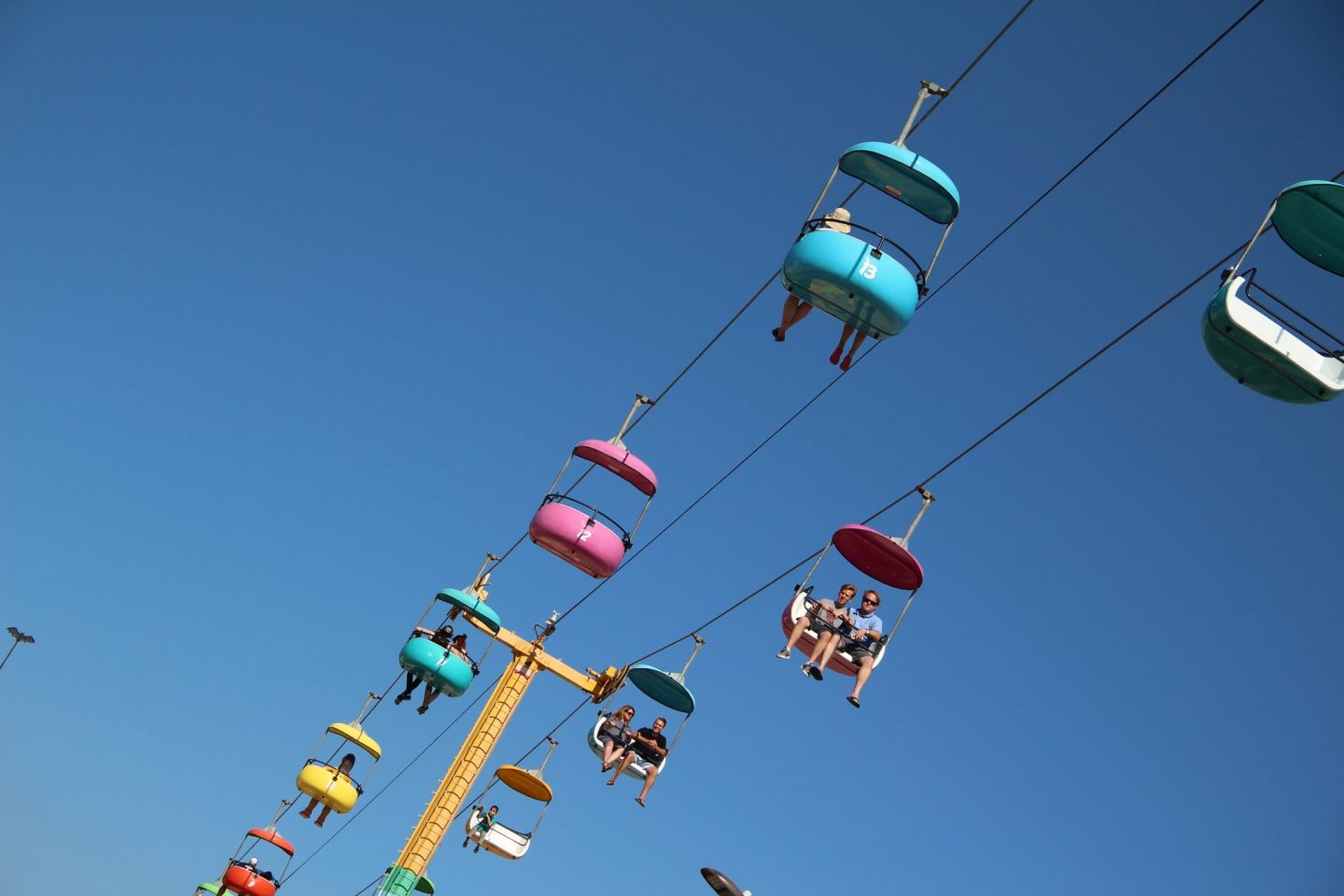 Big Sur ….
The next day, we woke up early to drive through Big Sur. Without a cloud in the sky, I settled for a grey Philosophy tank (old, similar here) with ripped Reformation Serena high waist skinny jeans. With sparkling waters on one side and mountains on the other, the drive was spectacular. We stopped along the way at Bixby's bridge, grabbed sandwiches to eat at one of the many rest areas, and even dipped our toes in the water at one of the cliff beaches. Along the windy roads and hair pin turns, we not only found beauty and sun, but eventually we made it to our final destination in LA and crossed one bucket list goal off the list …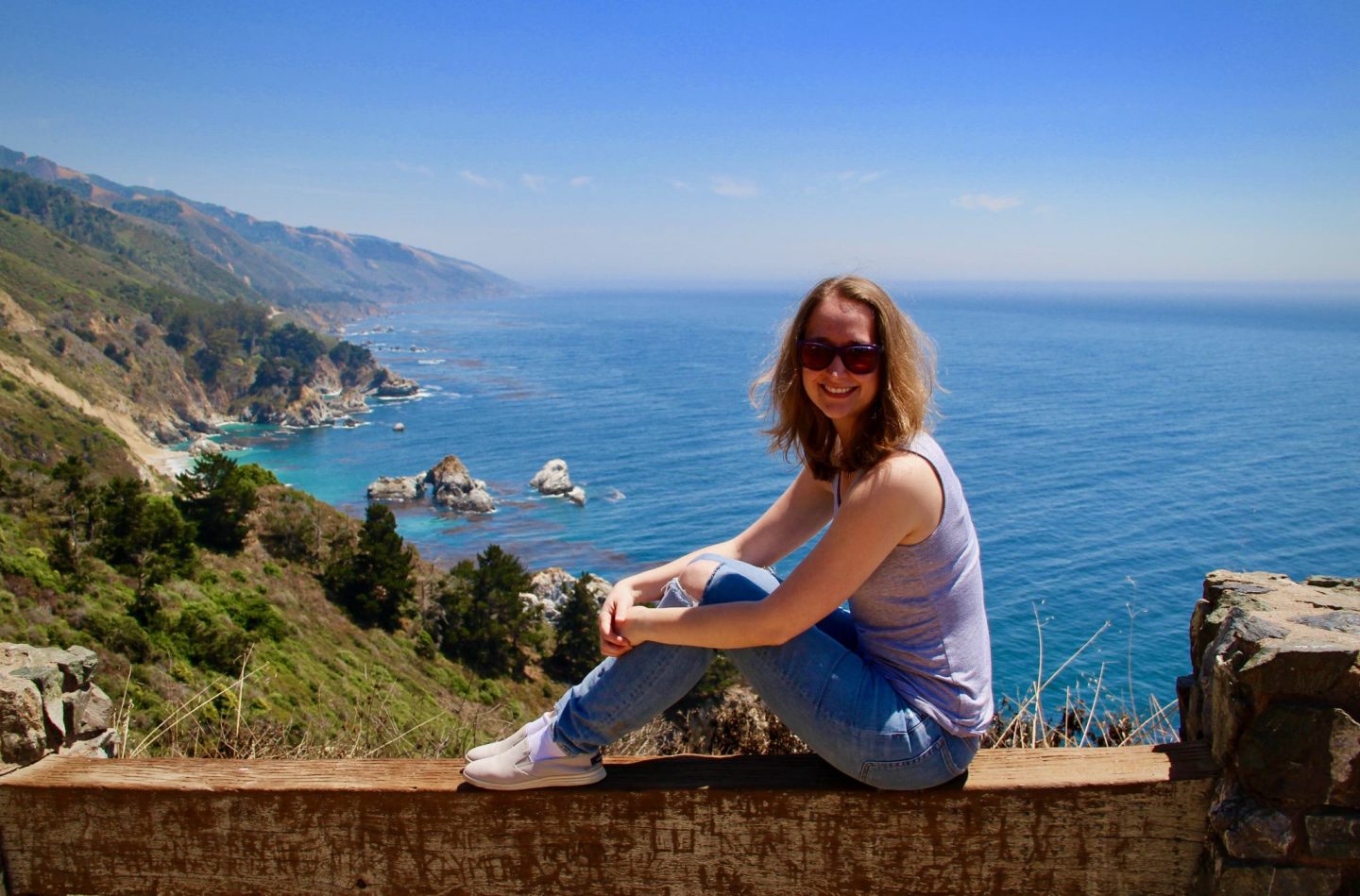 Details: Philosophy tank (old, similar here), Reformation Serena high waist skinny jeans, and Cole Haan slip-ons (old, similar here)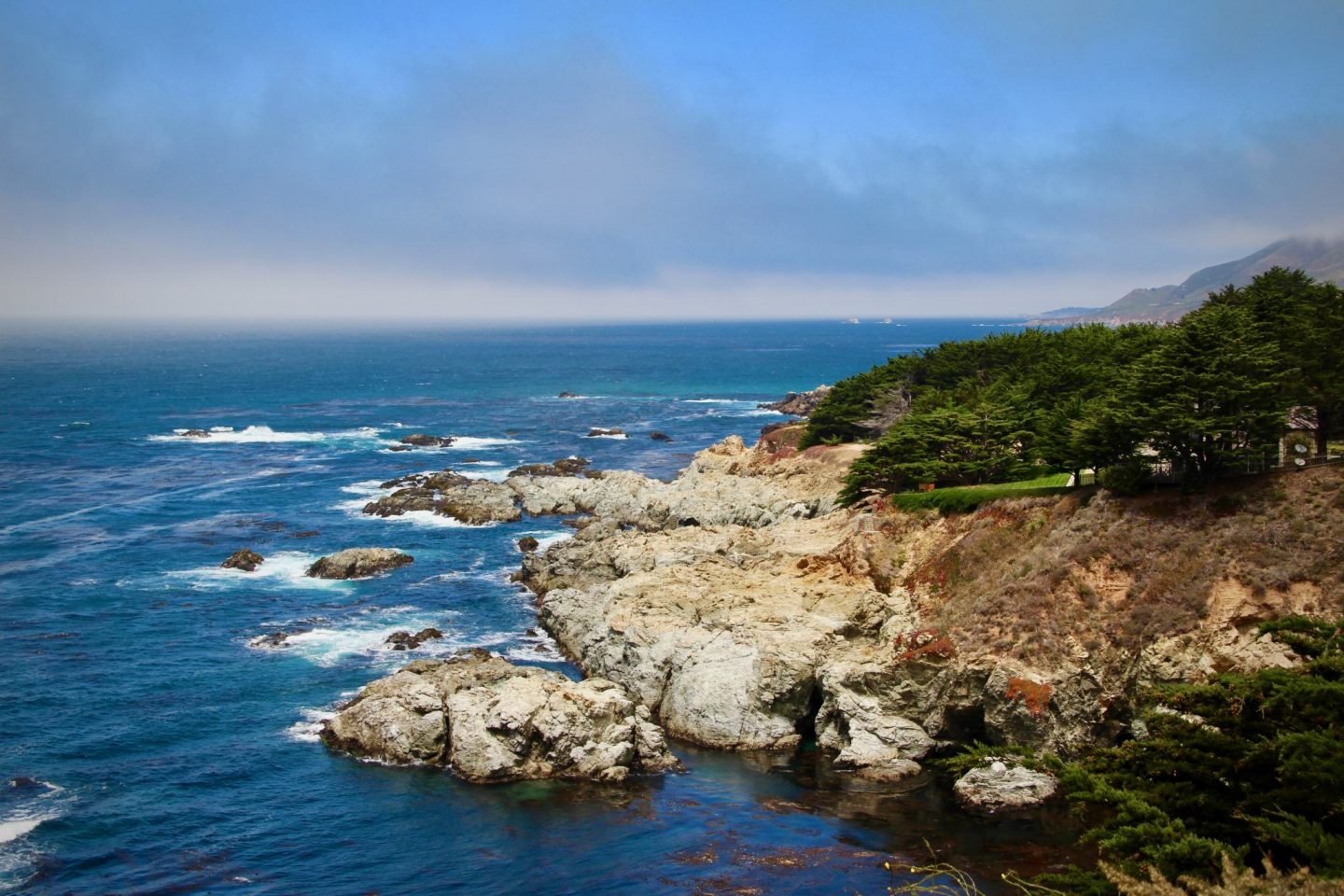 What's on your bucket list?
Also visit: #2 Japanese Tea Ceremony and #3 Seattle Space Needle