As a child, I grew up watching 'Memoirs of a Geisha' and dreaming about life in Japan. As I created my bucket list, one of the first ideas was being part in a traditional Japanese tea ceremony. In Japan, the 'way of tea' is a ceremony that involves making, presenting, and enjoying Matcha green tea. This tradition has been passed down from generation to generation for centuries.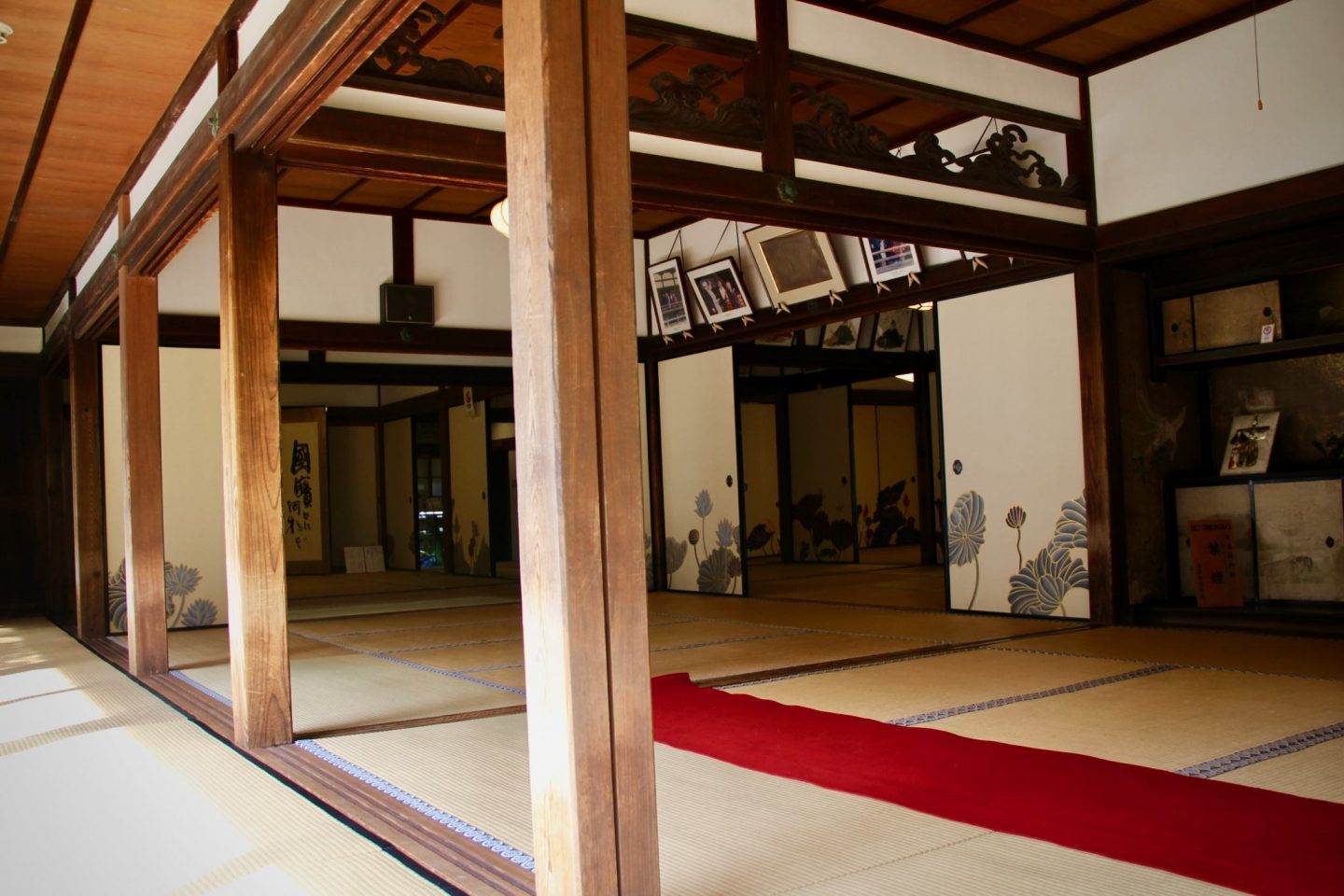 When we visited Kyoto for our honeymoon, I knew we had to experience it! We made reservations for the Japanese tea ceremony through EN Tea Ceremony Experience. Once we arrived for the ceremony, we found out that it was an exclusive experience for the two of us. We removed our shoes at the door and came onto the mats, sitting on our knees in a traditional way.
Tea Ceremony Essentials …
We listened as the tea master told us about the instruments and techniques she was using to prepare the tea. Making the tea, they use 5 key items. First, the bowl where the tea is prepared and presented. You also use a cloth to wipe the tea bowl and a container that stores the tea (typically a lacquered box with an ornate design). Finally, you use a scoop to remove the tea from the container (each has a designated name) and a whisk (made out of bamboo) to make the tea. You can buy your very own set here and matcha green tea here and here to try making at home.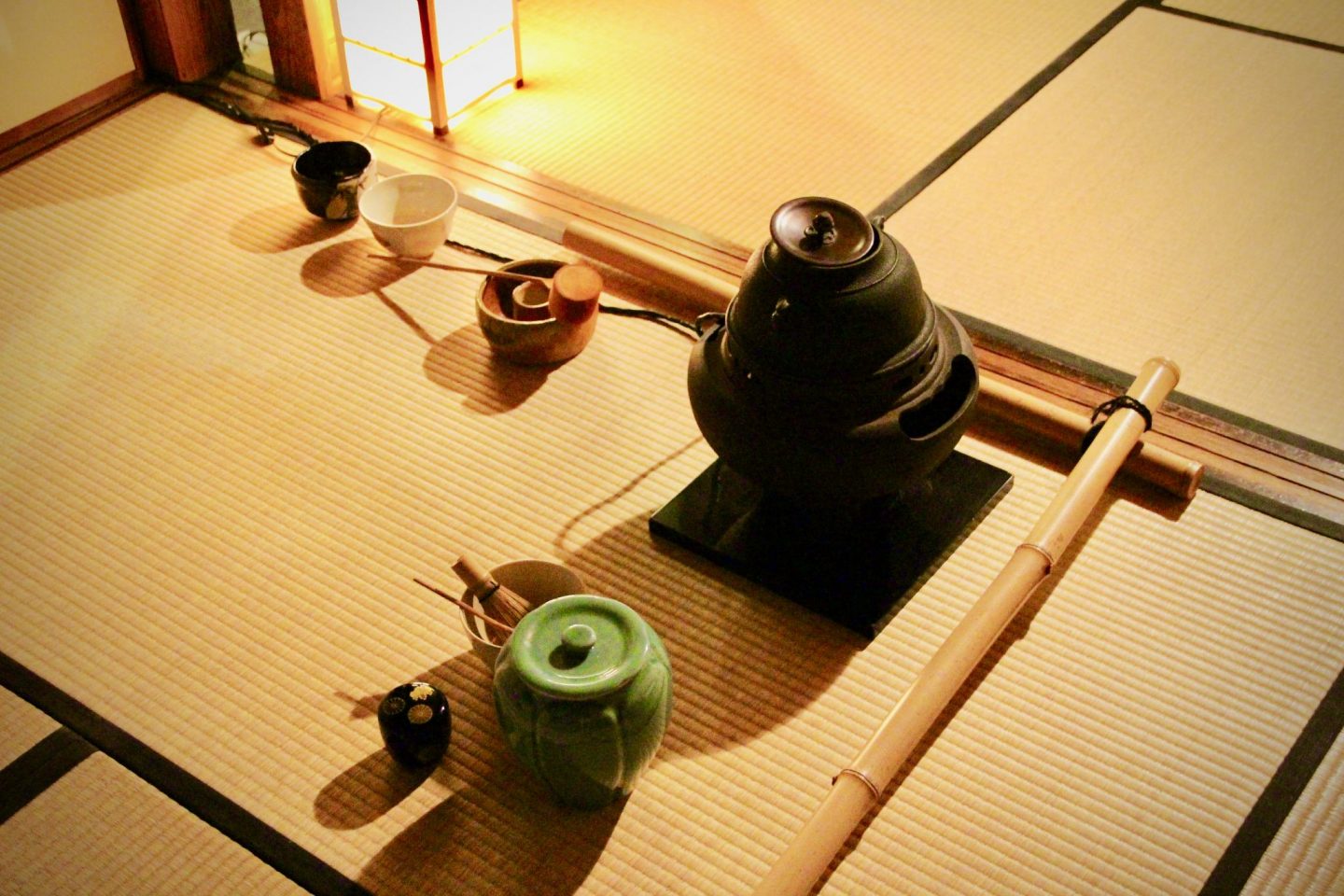 Once the tea was prepared, we were able to enjoy our bowls. Traditionally, you are supposed to enjoy in 3 gulps; however, we savored the earthy taste over multiple more gulps. We also enjoyed traditional candied sweets once our tea was finished.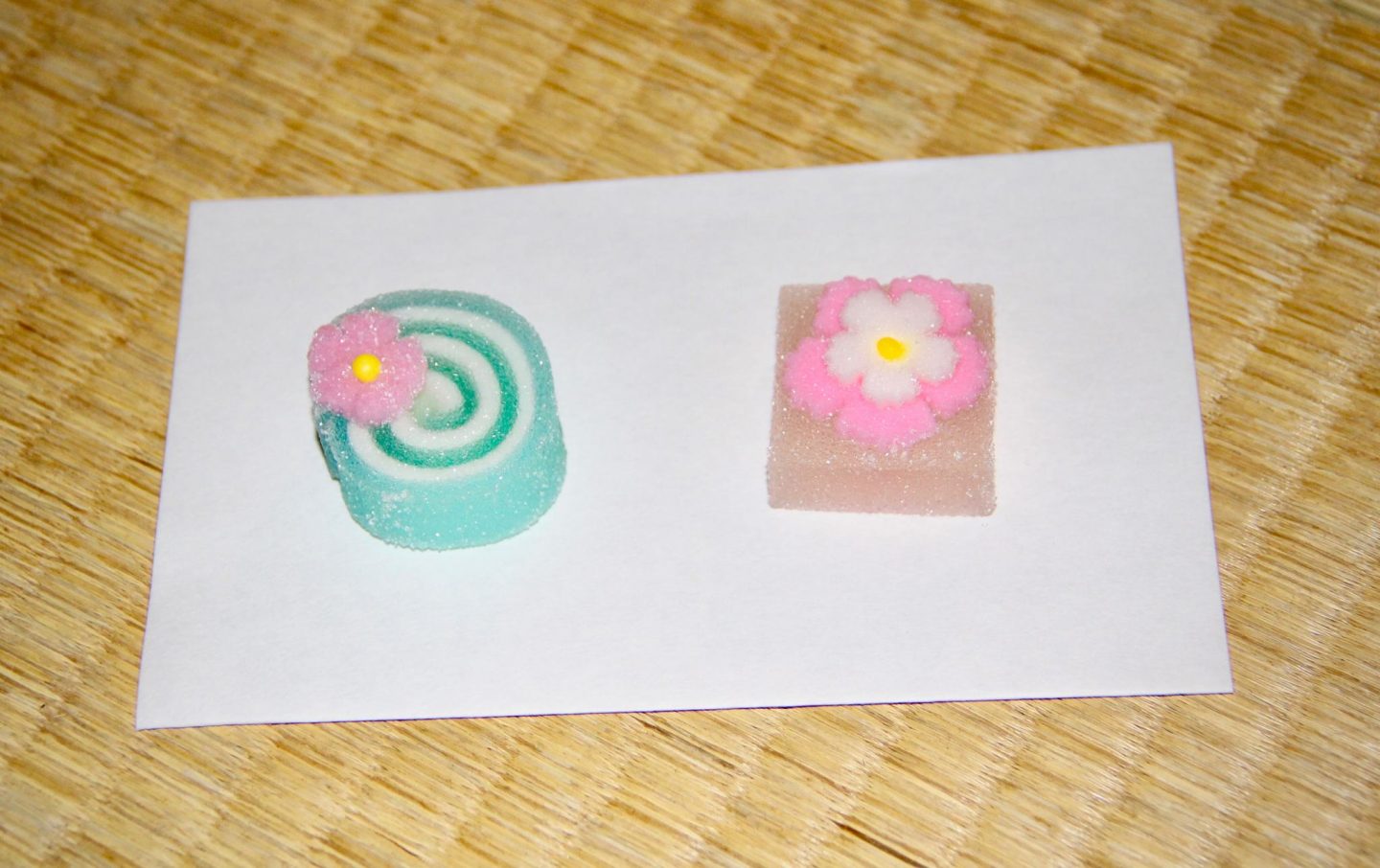 The Japanese tea ceremony was one of the highlights of the trip! It was a great opportunity to step outside of the norm to experience something traditional and cross another item off my bucket list.