The cold months typically deter me from adventuring about, but with Fiona the hippo turning 2 years old last month, a trip to the Cincinnati Zoo seemed like the perfect idea (if you are not familiar, Fiona is the hippo that captured international attention when she was born 6 weeks premature making her the smallest hippo ever)! So I rolled out one of my warmest wool coats and went off to explore …
The J. Crew Cocoon coat is perfect throughout the winter months for exploring around town. I love this vibrant red and the pop of color it adds to help brighten grey winter days. Wearing it to the Cincinnati Zoo was ideal though because one of the exhibits open year round is the butterfly garden. The garden is filled with many species of butterflies and they are attracted to bright red. This made it very easy to observe the butterflies as they got really close.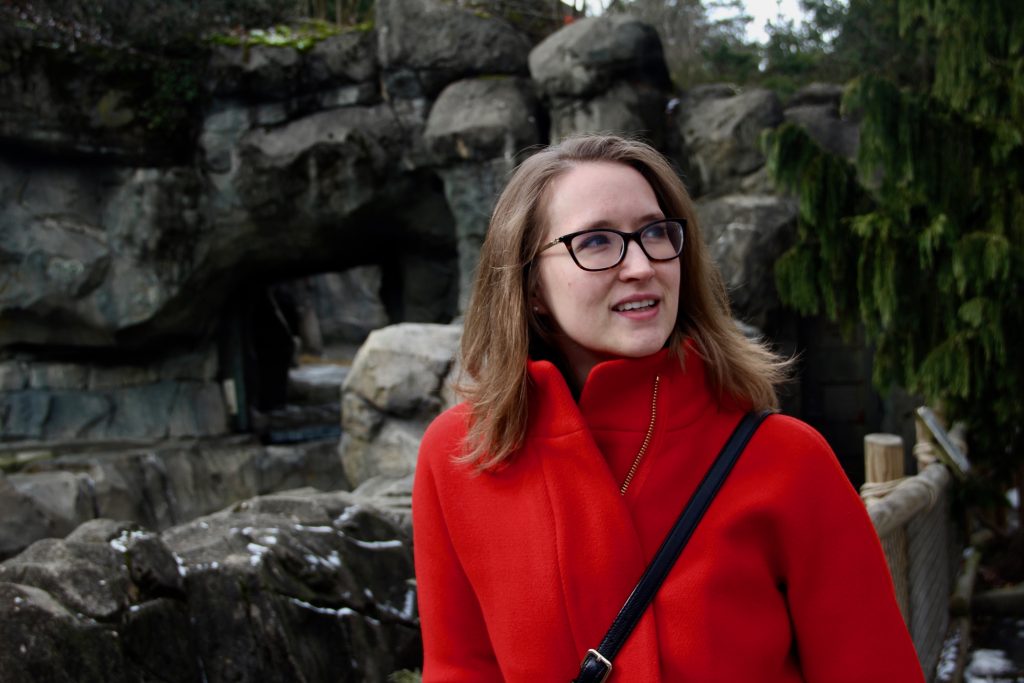 Outfit details: J. Crew Cocoon coat, Paige high waisted pants; Cole Haan Harrington grand buckle booties; Kate Spade Margaux Crossbody
What to do at the zoo …
Besides the butterfly garden, the zoo is also home to elephants, giraffes, lions, tigers, manatees, and many birds. All of which are open to see in the colder months. The zoo is known for its breeding programs for endangered animals, consistently making the news (as well as facebook, twitter, & instagram). If you are lucky, you might just get to see the latest addition, 'Mani' – a Tamandua that was born late last December. Make sure you bring your camera to capture the moment.
If you are like me, you bring your camera everywhere! The Kate Spade Margaux crossbody bag is perfect for carrying everything I need for a day of exploring, including my DSLR camera. I also love that the style is so classic that it will stay in style for years to come!
Winter Events …
Even in the winter, the zoo has fun events and programs planned to educate visitors on the many animals within the zoo, including the penguin march. This makes it the perfect excuse to go and explore the zoo! Just make sure to bundle up and wear good walking boots. I love the Cole Haan Harrington grand buckle booties. These booties have become my go-to throughout the winter. They are super comfortable to walk all day and the gold buckle adds the right amount of flair.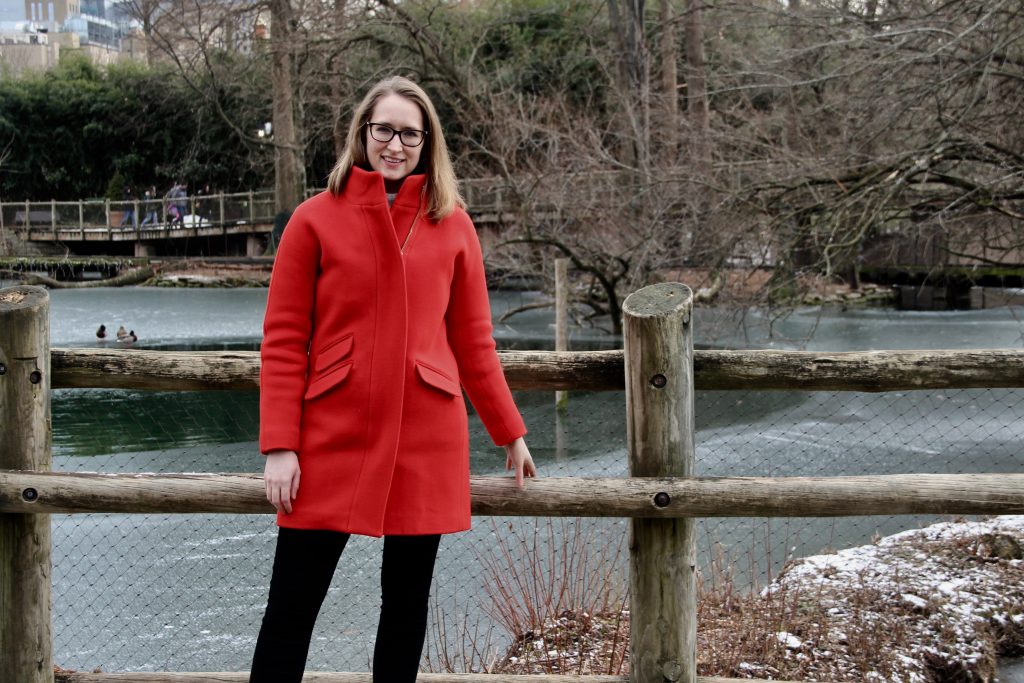 Where are you exploring this winter?
Disclaimer: This post contains affiliate advertising, which means that if you click on or purchase a product through a link, I may earn a commission.