More later this week on our fun week-long Paris trip, but I wanted to share some of my favorite 5 things I'm loving for Fall right now in the fashion department! Fall is such a great time to start the transition to cooler weather. We started off Fall really hot in Ohio, but ever since we got back from Paris, the cooler weather is here to stay!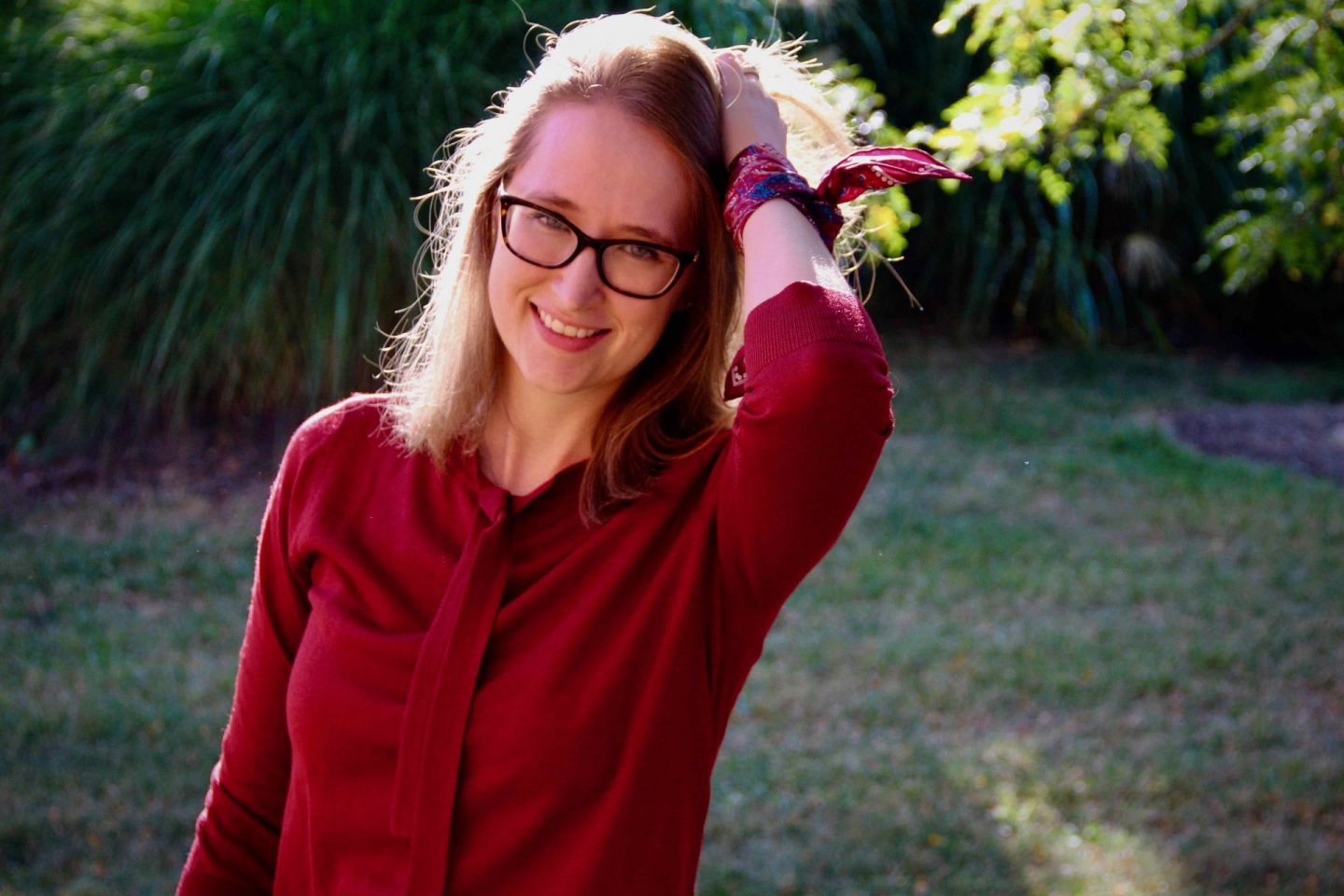 5 Things I'm Loving for Fall
Late in September, I released my Fall wardrobe capsule (if you missed it, visit here). I had such a fun time putting it together and wanted to do a follow-up post on some of my favorite fall piece that I can't stop wearing!
Sweater Weather
I've been obsessed this fall with sweaters of every style, cut, & detail. From cashmere (yes I've already pulled out my cashmere sweaters) to cotton knits (like this 1901 Tie Neck Sweater), I've been practically living in sweaters as the weather has progressively gotten cooler. These are some of my favorites …
Once fall hit, I also took out some of my favorite jackets. I know you've been seeing my leather jacket in practically every post, but that's only because I've been living in it this fall. It's so perfect to pair with a feminine blouse for work or to mix with a casual tee. These are some great alternatives that are perfect for fall …
I don't know about you, but as soon as fall hit, I headed to the closest Starbucks for a pumpkin spiced late! They are such a great way to start the fall season! To help the environment, I traded my paper cups for a ceramic travel mug. These are some of the styles that are great for your next PSL visit …
It's officially time to pack away the sandals and bring out the booties! These short little boots are great for fall weather and there are so many great options to choose from. These are some of my favorites for fall …
Long Sleeve Dresses
Lastly, I'm obsessed with all the amazing long sleeve dresses that are available this season. They are a great way to transition into cooler weather and are perfect for date nights on the town. These are some of the styles I'm loving …
You might also enjoy: Fall Capsule Wardrobe and 3 Ways to Style a Leather Jacket
Disclaimer: This post contains affiliate advertising, which means that if you click on or purchase a product through a link, I may earn a commission.