As much as I don't want to admit it, fall is almost here. The start of September has always signaled that summer has ended and fall has officially arrived for 2019. Even in Cincinnati where the weather is still in the 80s most days, the nights are getting shorter and the mornings cooler with each passing day. With this, it's time to transition to fall style. This guide outlines the 5 items that have helped with my fall fashion style guide.
Leather Jacket
First up, the leather jacket. Recently, leather has made a huge come-back for its versatility and edgier style. For fall, this classic is perfect for transitioning to cooler days and is great for layering on top of more summery tops at the start of the season (like this adorable J.Crew Mock Neck Embroidered Blouse).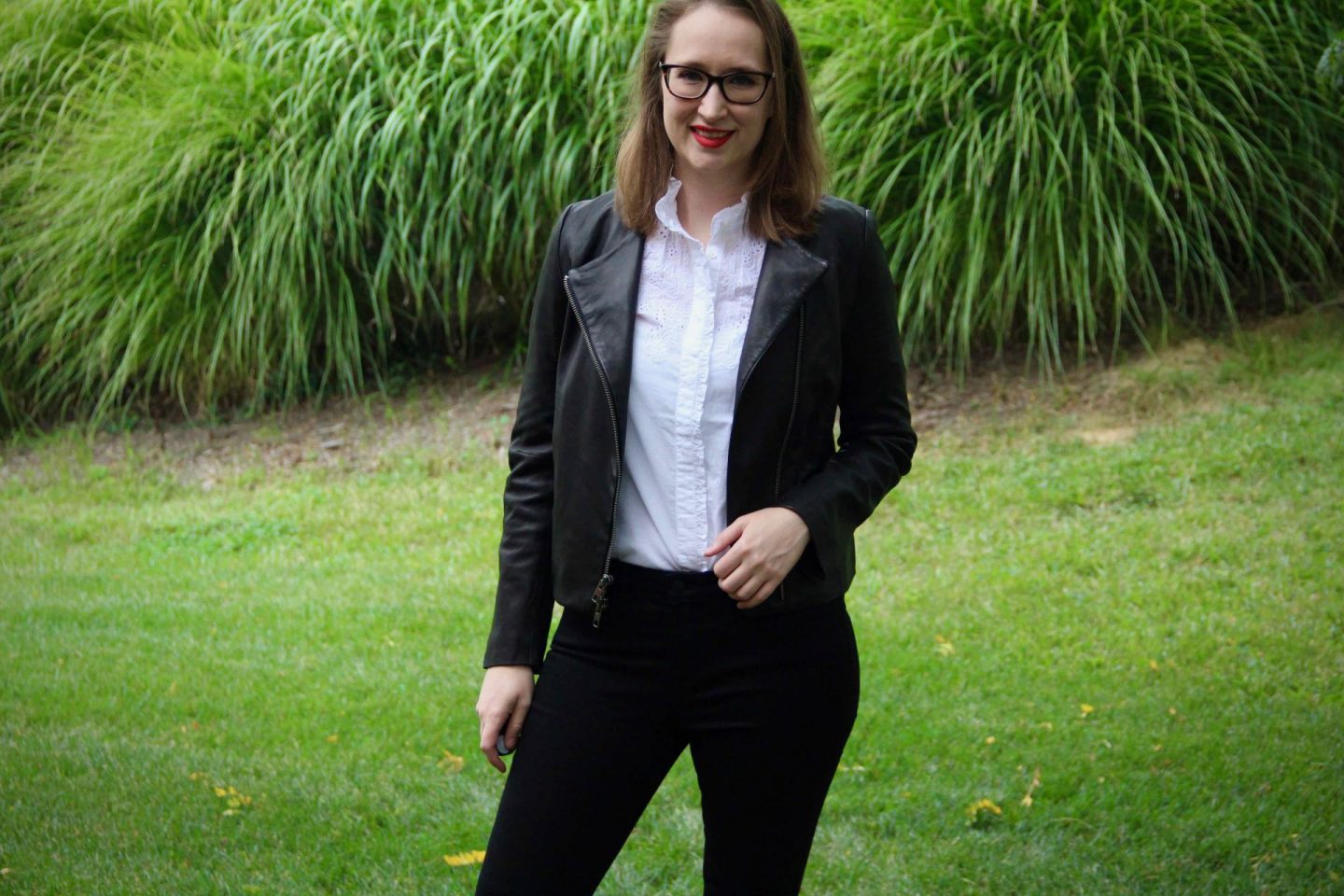 I tend to choose styles that are classic in both cut and color as a good leather jacket will last season after season. Whether it's a traditional black leather jacket (like my Vince leather jacket below) or a modern alternative (like the AllSaints Balfern Leather Biker Jacket), leather jackets are perfect for fall transition style.
Scarves
Next up, scarves. They are such a perfect accessory to transition into fall style. Scarves are great when the mornings are cooler and you need an extra layer. I love wearing scarves year round, but as we transition to fall my favorite go-to options are silk scraves (like this vintage Hermes scarf). They are great for providing just enough extra warmth (esp when paired with a silk blouse such as this Equipment Blouse) and aren't too bulky.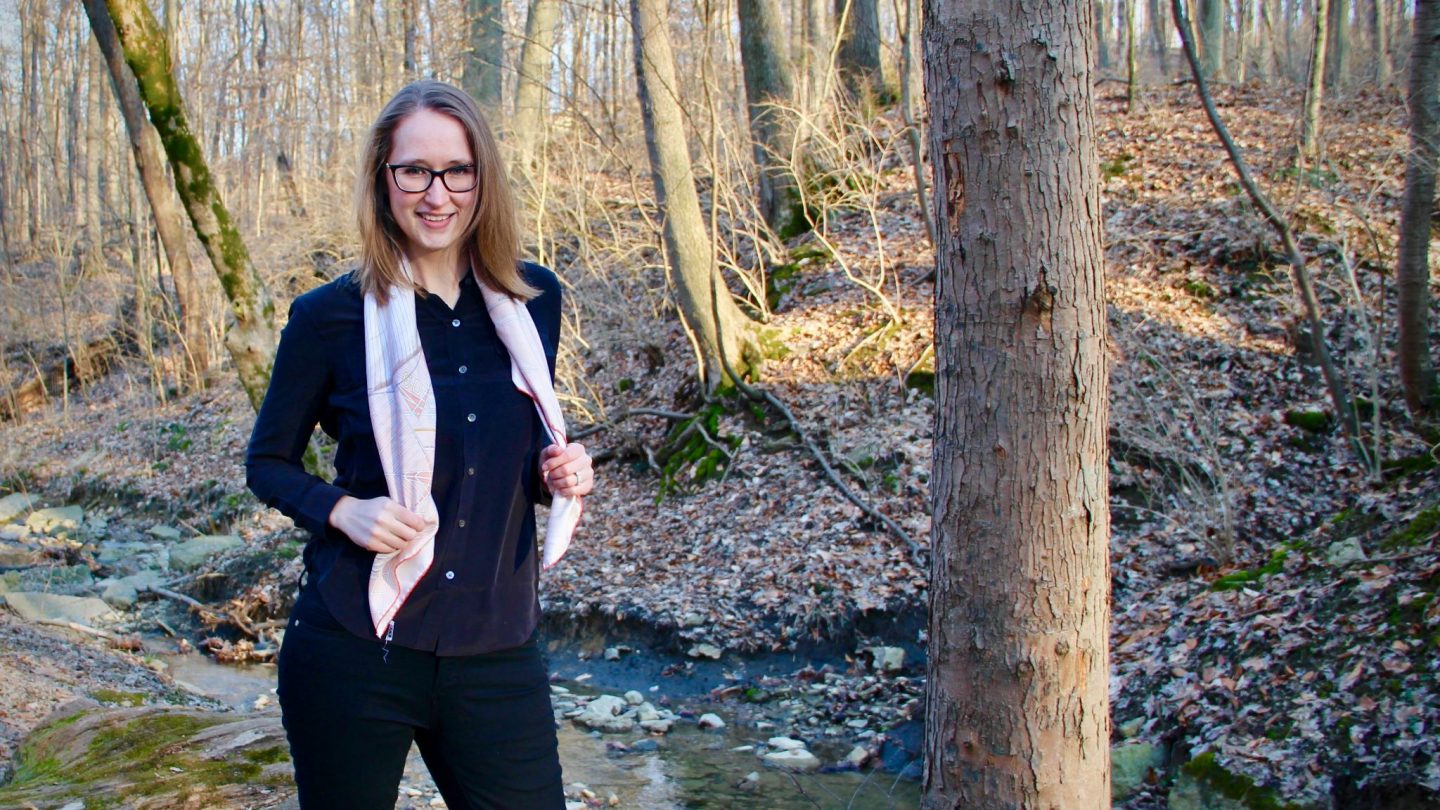 Sweater
Third, it's time to bring out the sweaters! Although it's still a bit too early for heavy chunky knits, a light sweater is perfect for fall transition style. I love to go with cotton blends (such as this white Eileen Fisher sweater). They are great for cooler days and nights without feeling like it's already winter.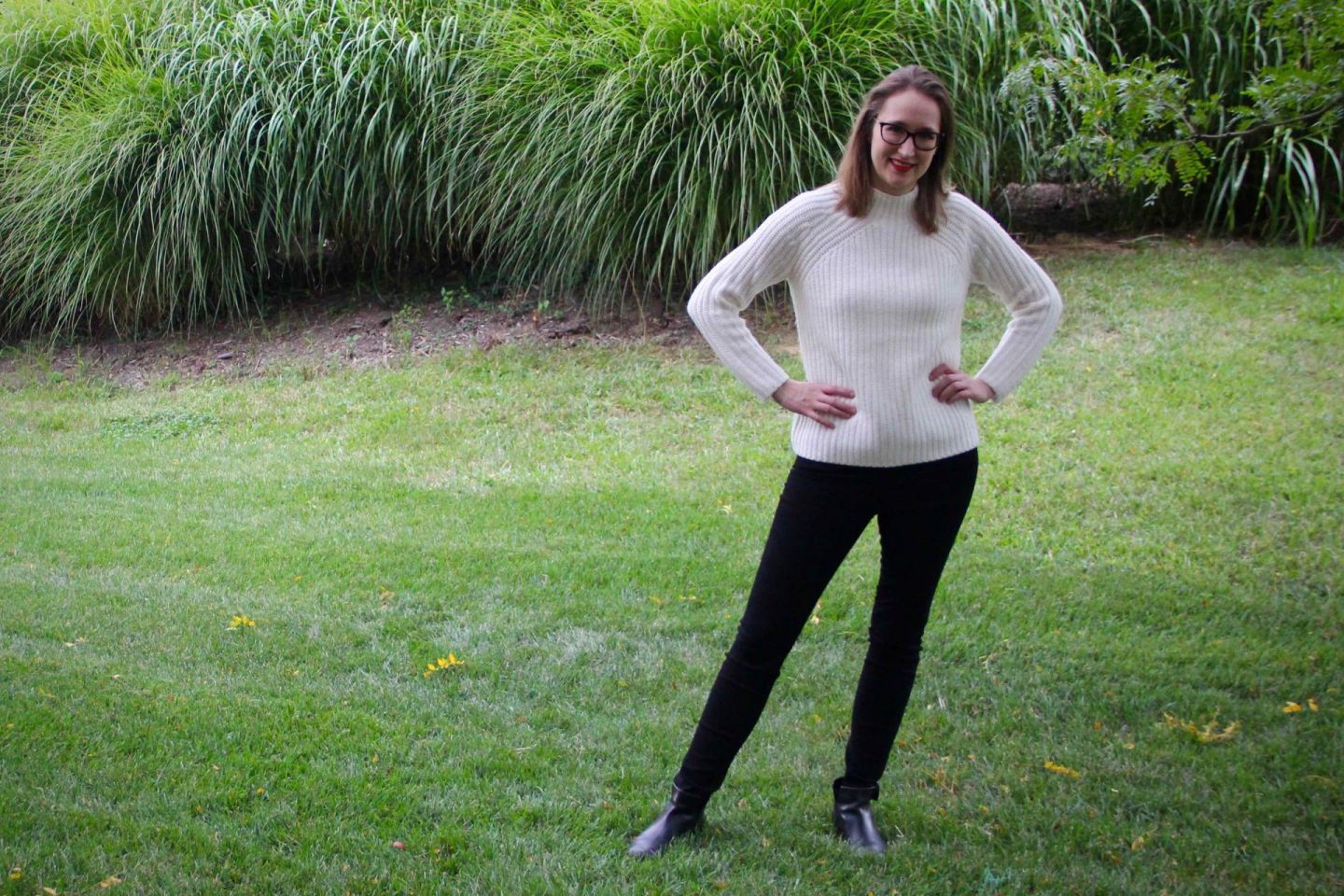 Jean Jacket
Next up, one of my favorite fall transition style items – the jean jacket! This is great for the transition and works well with pretty much every outfit option. I love to pair my Madewell jacket with jeans, black pants, and even dresses (such as the time we went to Portland, OR to see the rose gardens). It just works with everything and is such a great layering piece!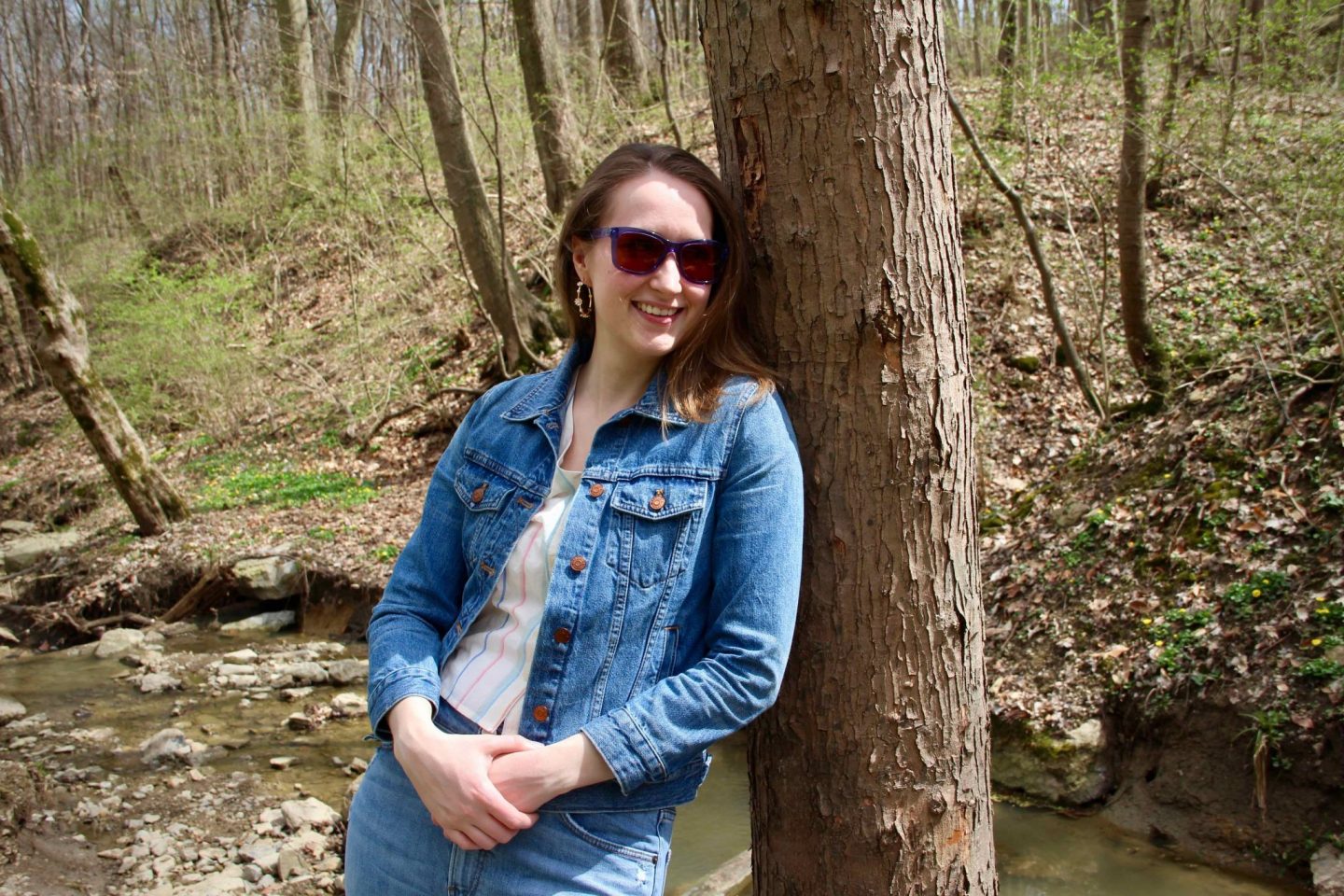 Wool Blazer
Last but not least, the wool blazer. This is such a great fall transition style item to look polished and sophisticated. This is the perfect blazer for both fall and well into winter. I love blazers that are unique with either a pop of color (like this amazing blue Rag & Bone Lexington Blazer) or fun plaid patterns (like this Veronica Beard Double-Breasted Blazer).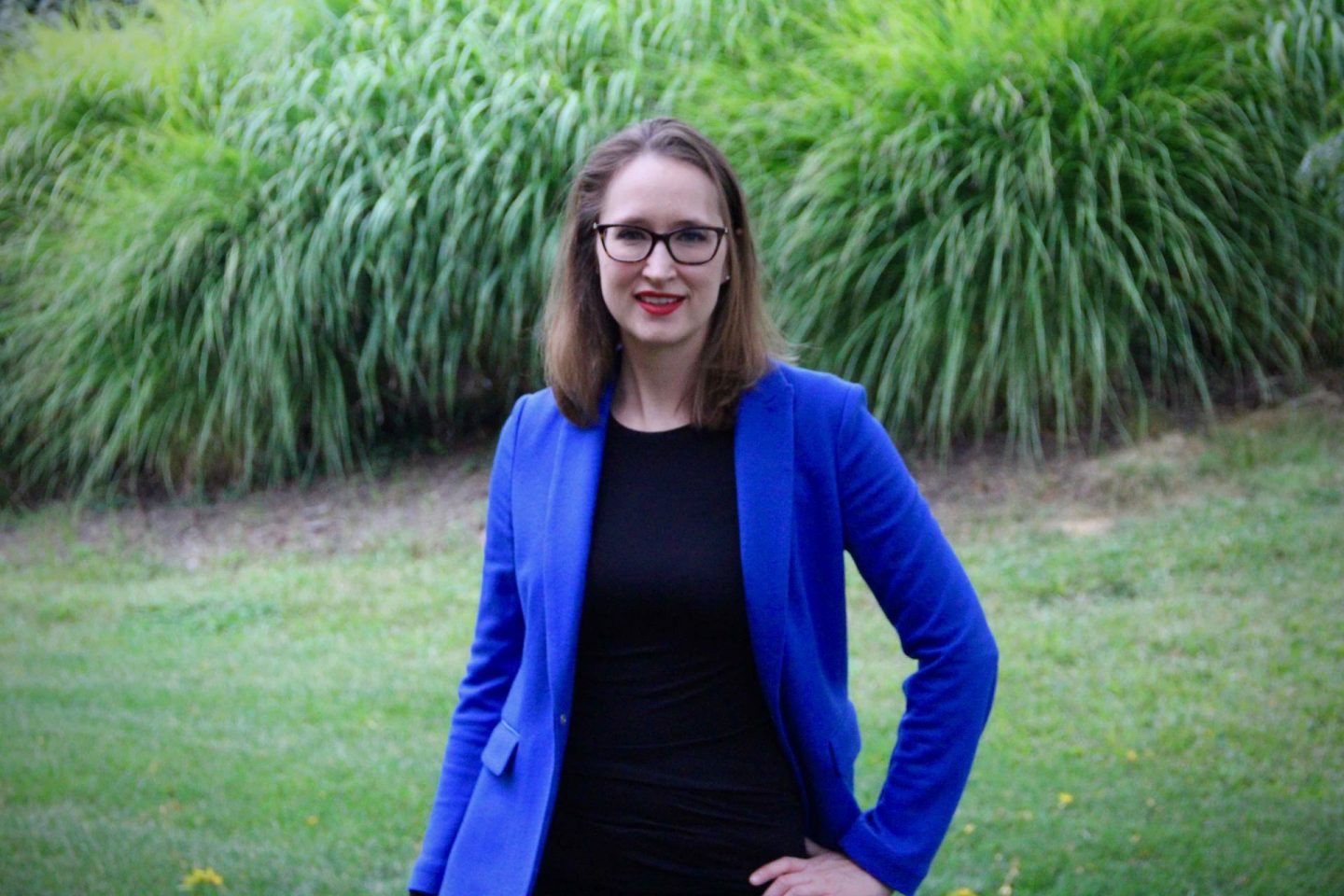 You might also enjoy reading: Summer Style with a Linen Dress and Fresh Spring Style
Disclaimer: This post contains affiliate advertising, which means that if you click on or purchase a product through a link, I may earn a commission.