Paris has always been one of my favorite places to visit. It has all the modern conveniences of today's big cities and all the history, glitz, & glamour that comes with centuries of progress. For 7 days we got to experience all the splendor and romance that is Paris, France. On the 1 day in Paris, we set off to explore the area around the Eiffel Tower and along the Seine River.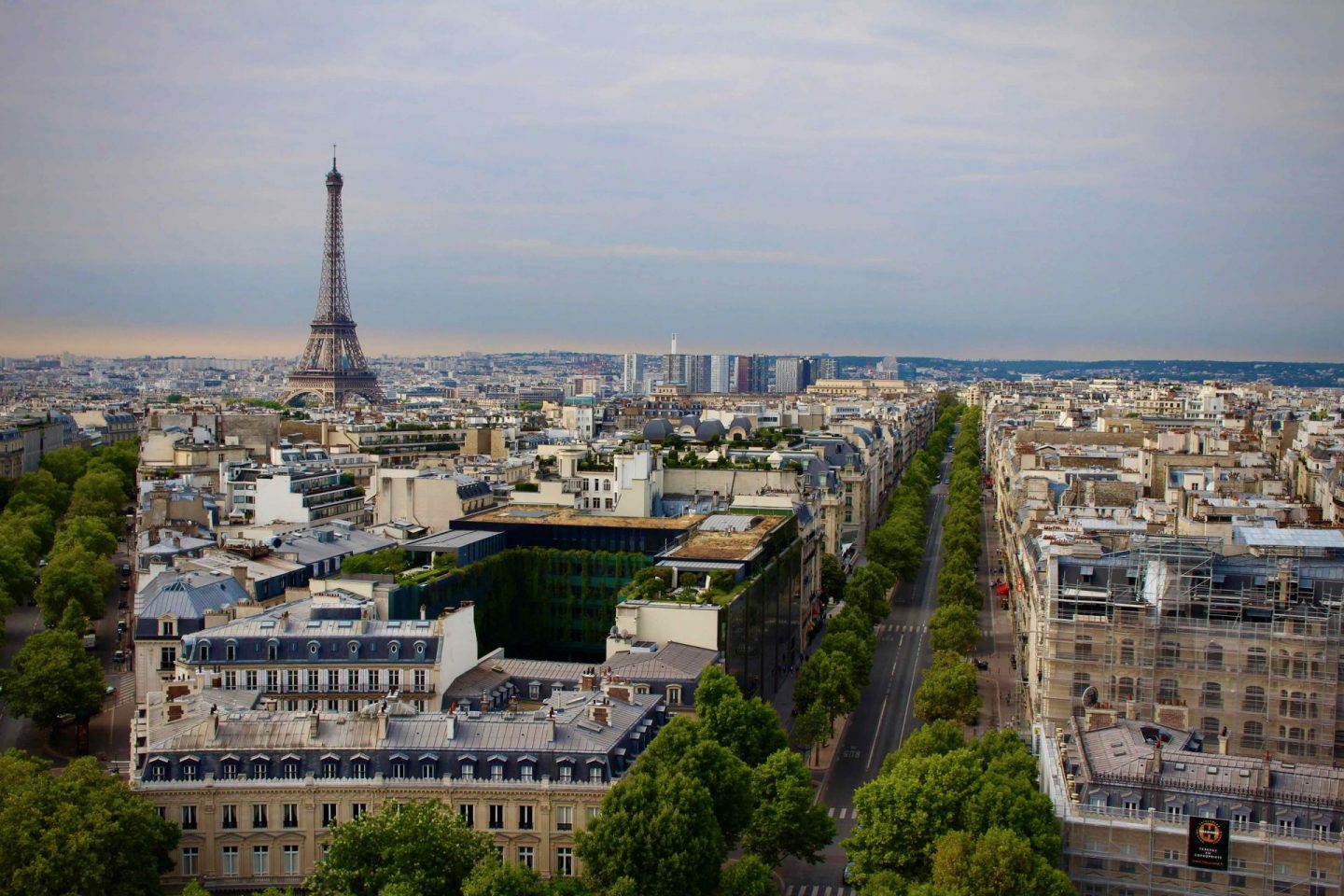 Arriving in Paris
After taking a red-eye flight from the US, we arrived in Paris at the Charles de Gaulle International Airport. We decided to take a train from the Airport to downtown Paris. This was really easy to do as we were able to buy tickets and board the train without having to leave the airport! The train dropped us off too in downtown Paris and it was easy enough to walk the remainder of the distance to our hotel in the city center.
First Stop of the Day
Our first stop of the day was our hotel, Bourgogne et Montana Hotel. This hotel was such a cute boutique hotel in the heart of downtown Paris. It was close to all the main sites including the Champs-Elysées and Tuileries Gardens. The rooms were spacious and we loved the chic French decor! After checking in & freshing up from our flight, we headed out to explore Paris.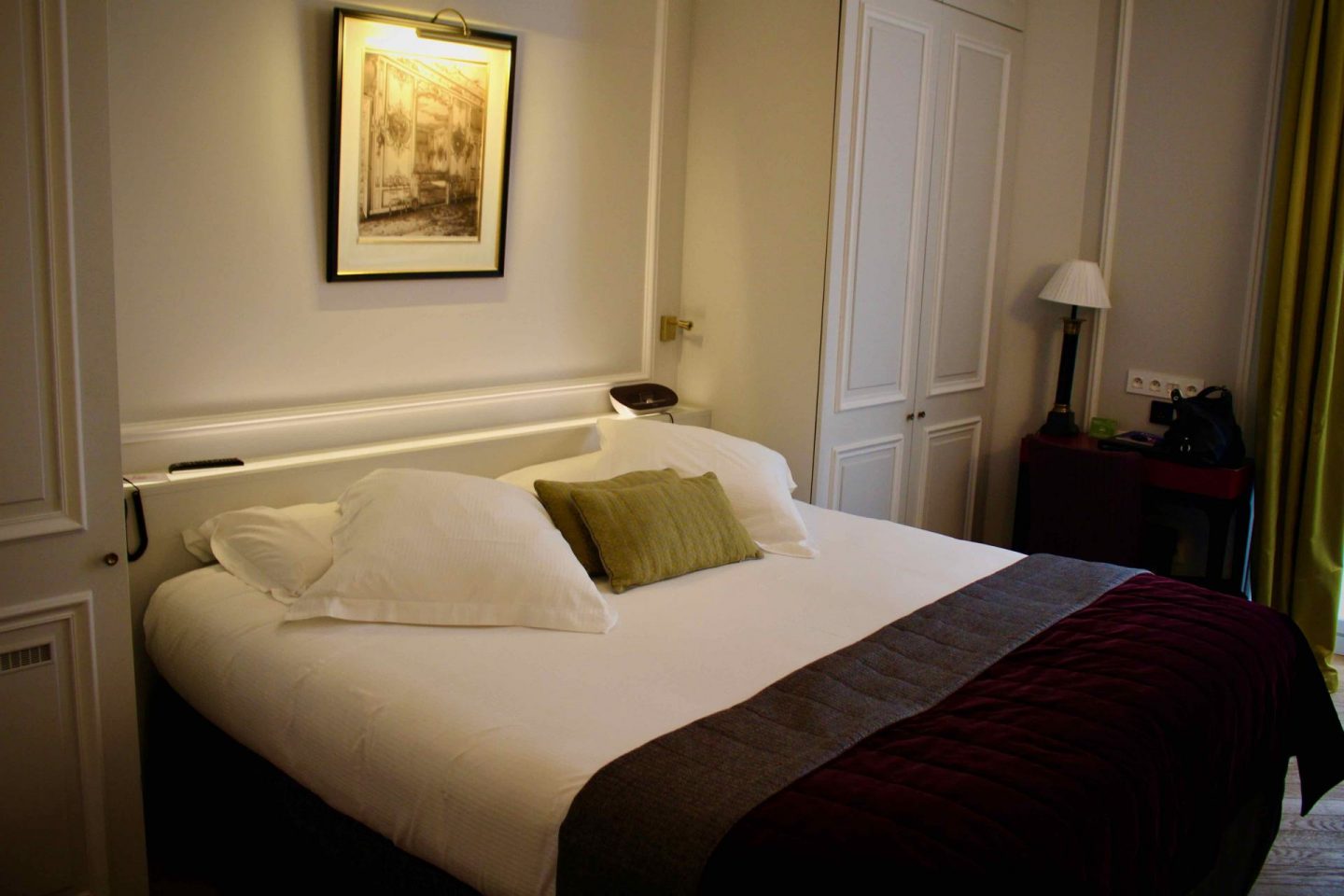 Eiffel Tower
Our next stop was the Eiffel Tower. To get to the tower, we strolled along the Seine River banks. We took in much of the city's romance with every passing block. As we walked, we passed artists frantically capturing the moment, kids playing along the banks of the river, and street vendors selling souvenirs.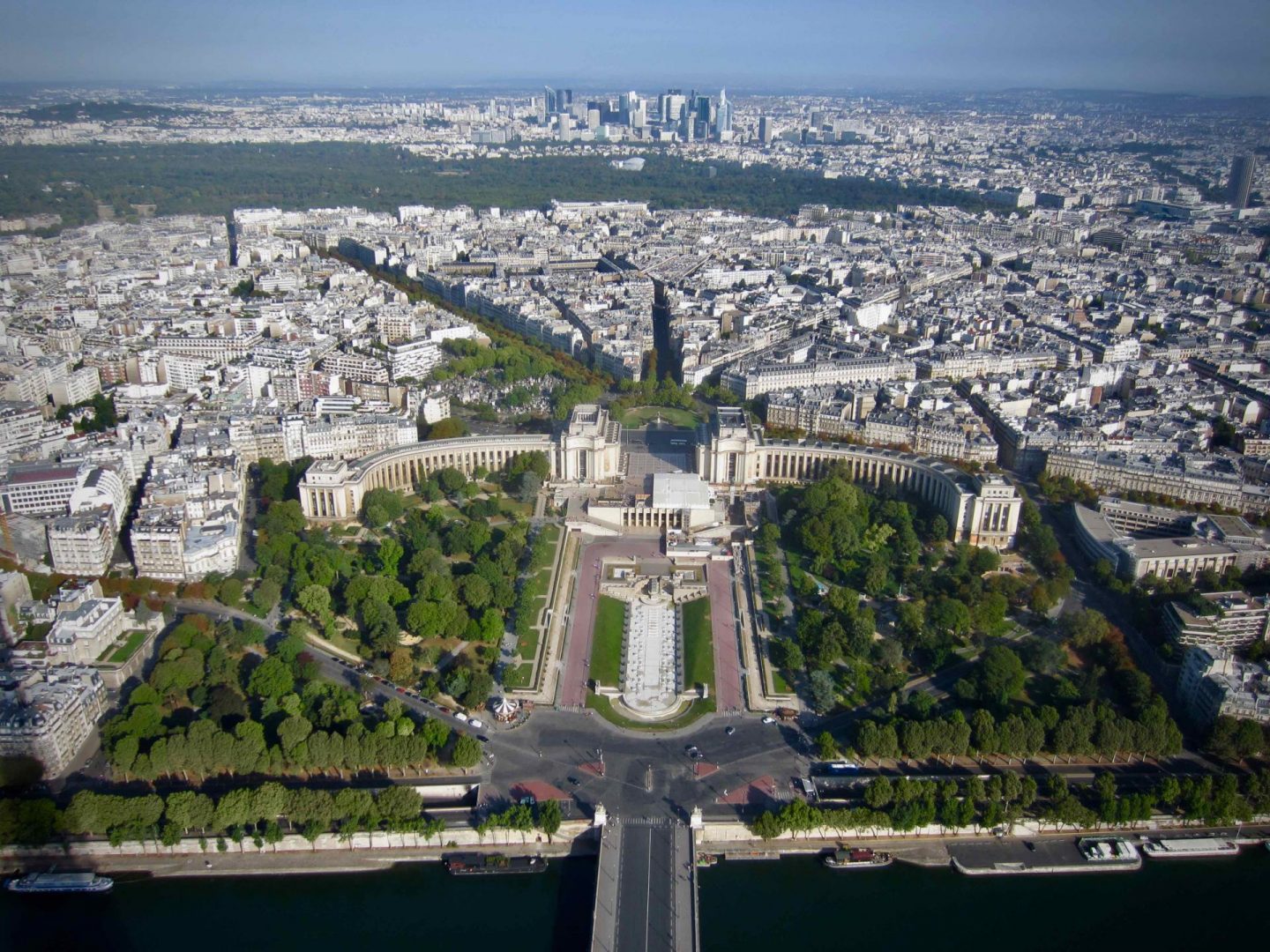 Arriving at the Eiffel Tower, we headed straight for a ride to the top. Regardless of how many times I've been to Paris, I always make this our first priority. There is something so magically about riding the elevators to the top of the tower and seeing all of Paris below.
River Cruise
Next, we took a river cruise along the Seine. We started the cruise around dusk and were able to experience the city begin to illuminate as it started to get dark. We booked through Bateaux for a sightseeing cruise. This informative cruise started right near the Eiffel Tower and went past Notre Dame. In total the journey lasted about an hour. It was a great way to see the city from a different perspective.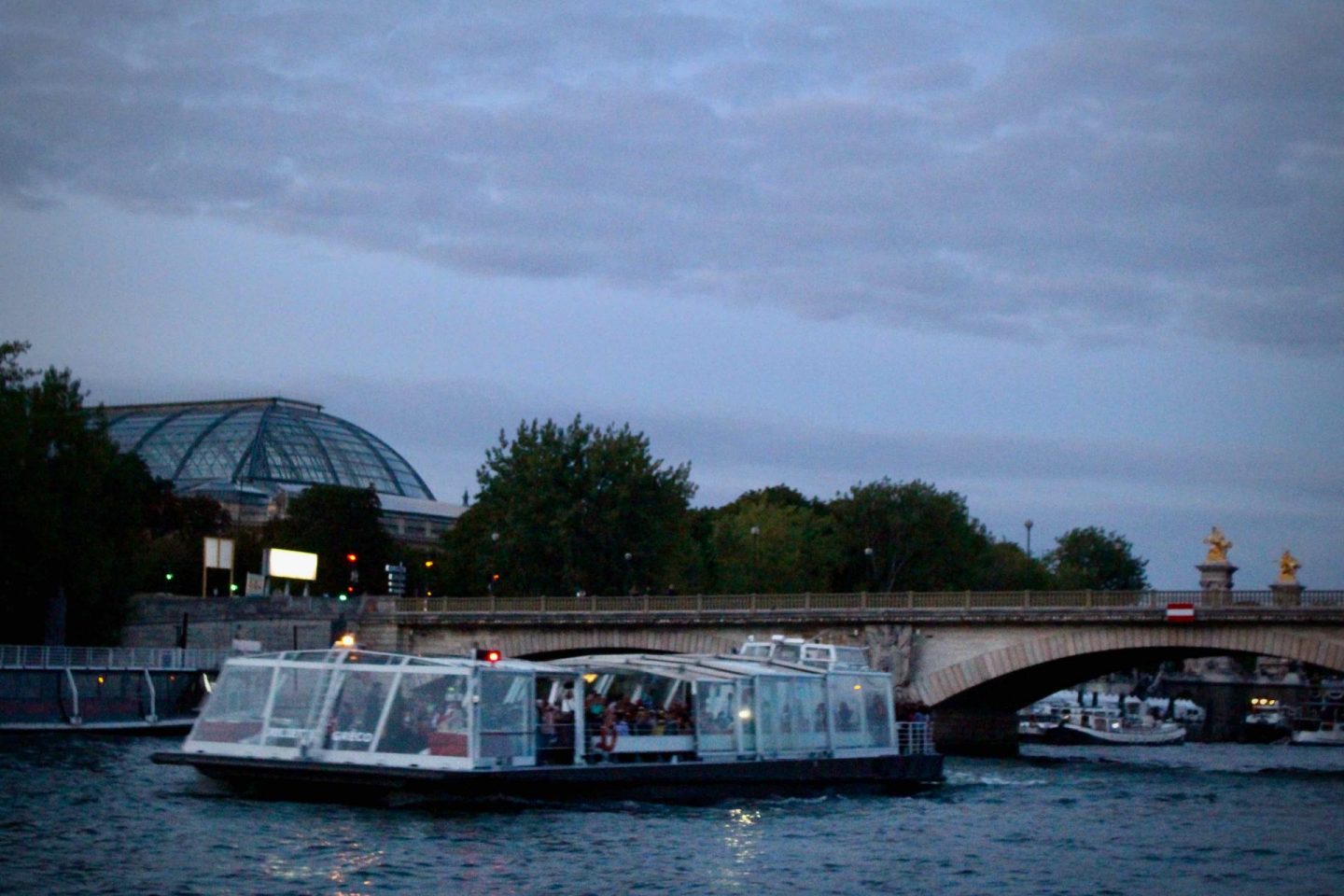 Dinner
After departing the cruise, we headed for dinner near the Eiffel Tower. There are so many great options to choose from that are a short block to the south of the tower. We settled on a cute French bistro to try some of the local specialties. As we were finishing dinner, we were able to capture the Eiffel Tower sparkling. This was such a magical way to end our first night in the city.
You might also enjoy: Paris Travel Guide and 7 days in London Itinerary