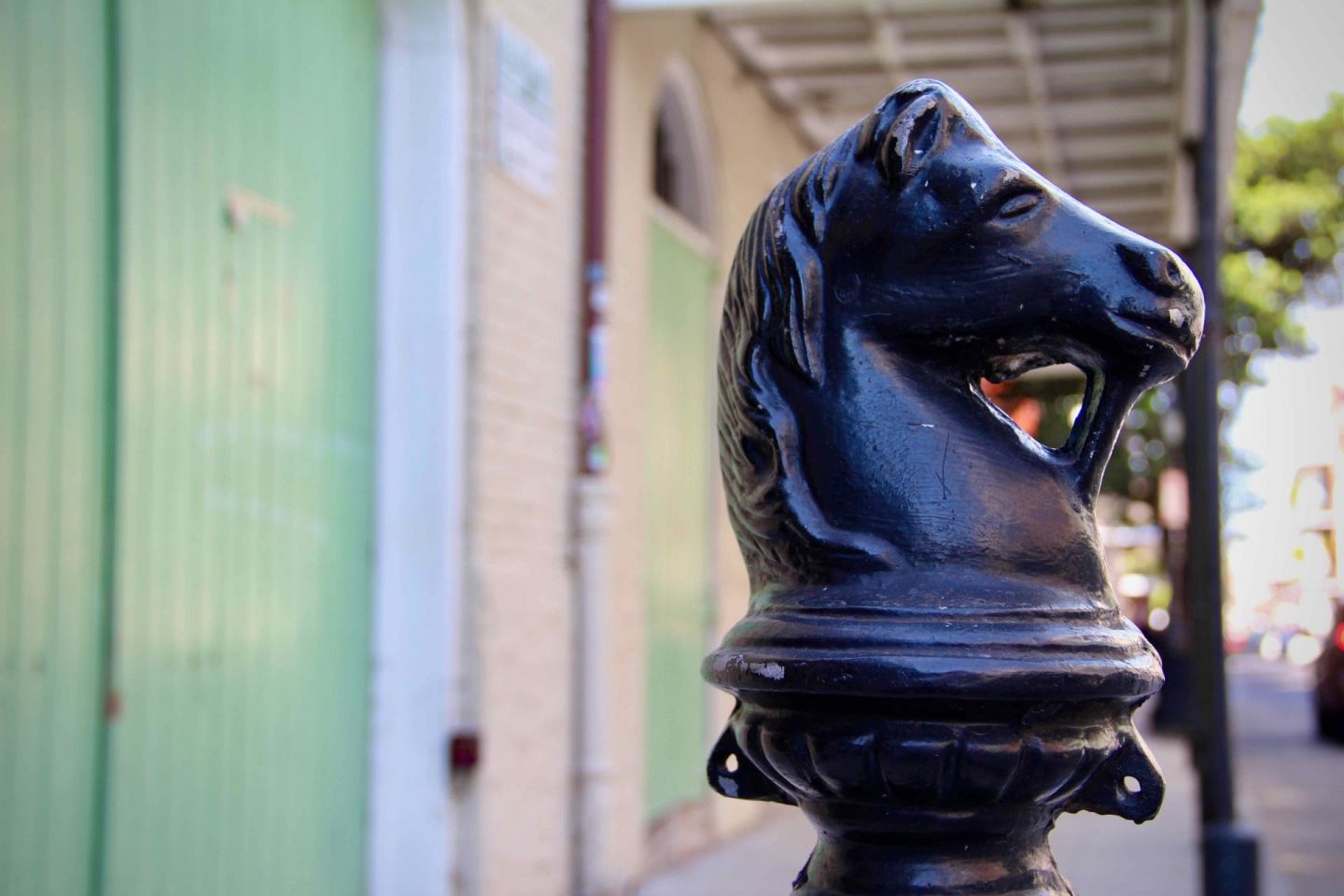 On our last day in New Orleans, we decided to have an easy day strolling through the French Quarter. The French Quarter is know for Bourbon Street and its night life activities, but there is so much more to explore during the day. With stunning architecture on every block and cute little shops, strolling along the French Quarter of New Orleans was a great way to spend our last day in the city.
Disclaimer: This post contains affiliate advertising, which means that if you click on or purchase a product through a link, I may earn a commission.
Strolling Along the French Quarter
On our last day, we spent the day strolling along the French Quarter of New Orleans.
Brunch at Brennan's
Leaving the Hilton Double Tree, we went to Brennan's for their famous brunch. Brennan's was located in the heart of the French Quarter and had such a spectacular selection! From bananas foster served flaming table side to their own take on Eggs Hussarde, there are so many amazing options to choose from! We settled on traditional Eggs Benedict with a baked apple. Both were out of this world!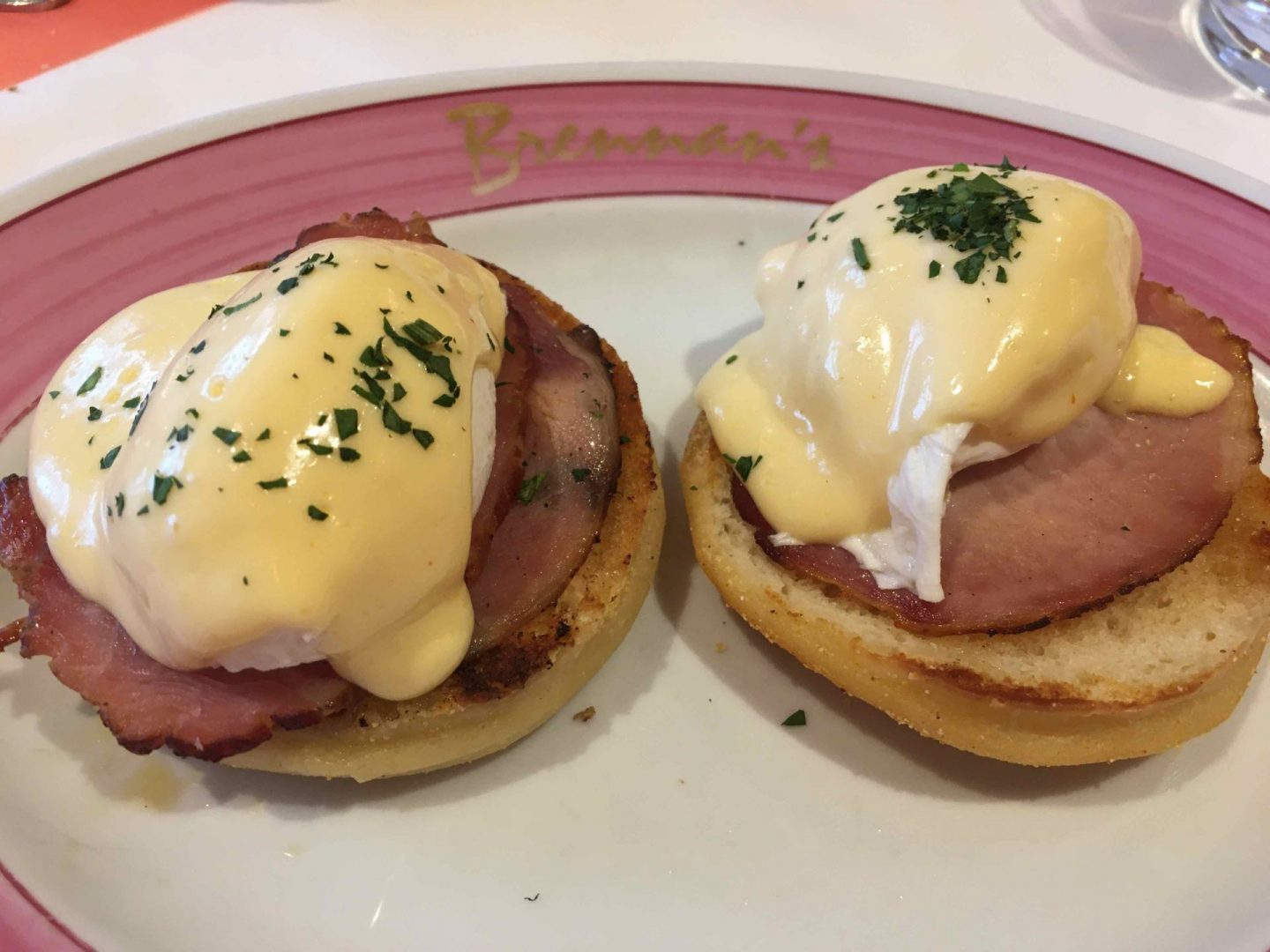 Strolling Along the French Quarter
After our spectacular brunch at Brennan's, we headed to explore the French Quarter. We wondered along Bourbon Street, but also on all the hidden side streets. Each block we passed had more amazing lace iron work and architecture. Along the way, we also found cute little shops and hidden restaurants that smelled of sweet pastries & delicious food.
Continuing along the side streets, we stopped into the French Market that held many local made goods and crafts. It was a fun place to stop and pick up souvenirs while strolling along the French Quarter.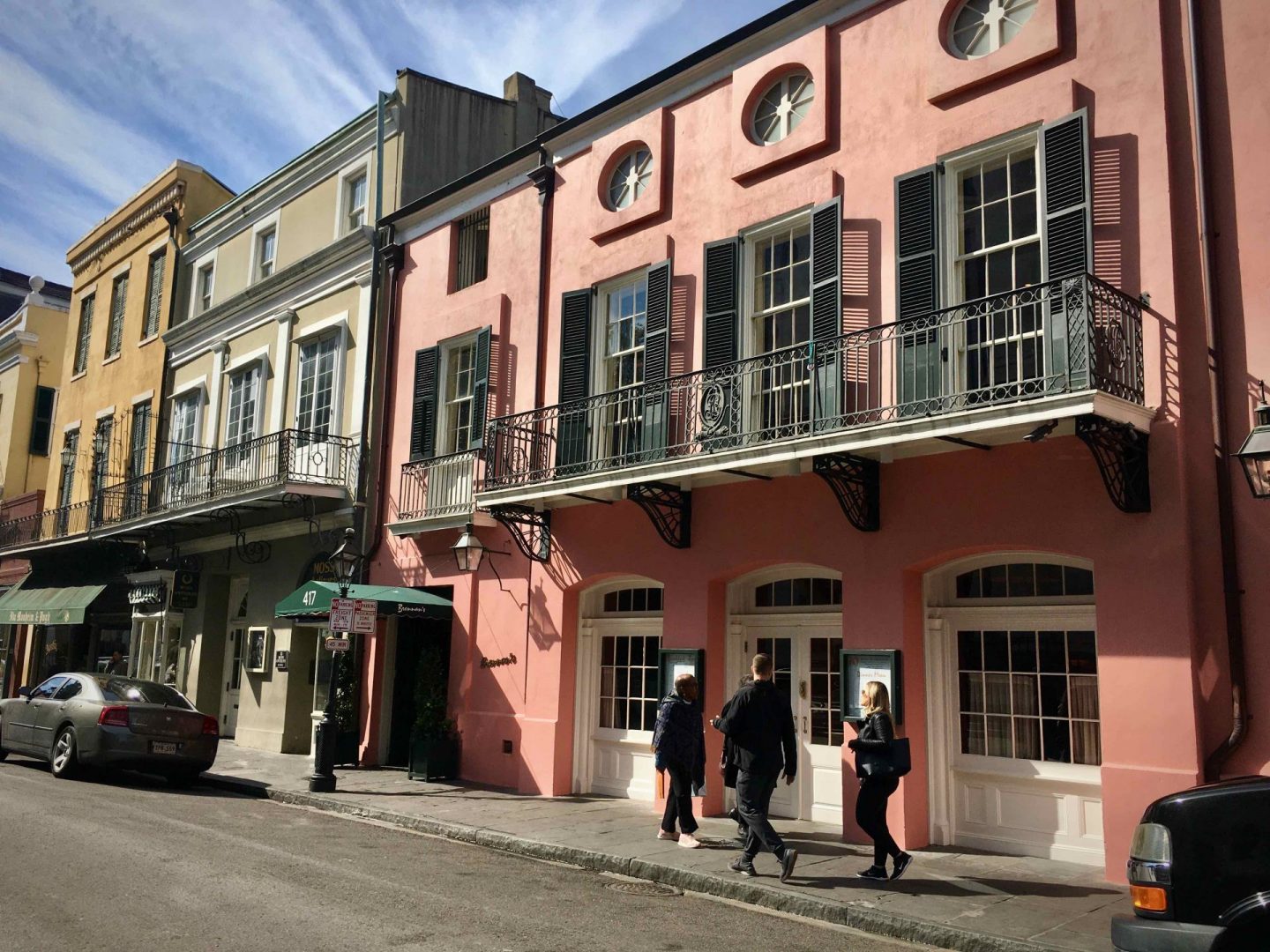 No trip into the French Quarter is complete without visiting Jackson Square. We admired the artisan paintings and the fortune tellers hard at work. With the looming St. Louis Cathedral in the background, it was a great place to browse the many colorful paintings created by local artists and a great end to our trip to New Orleans!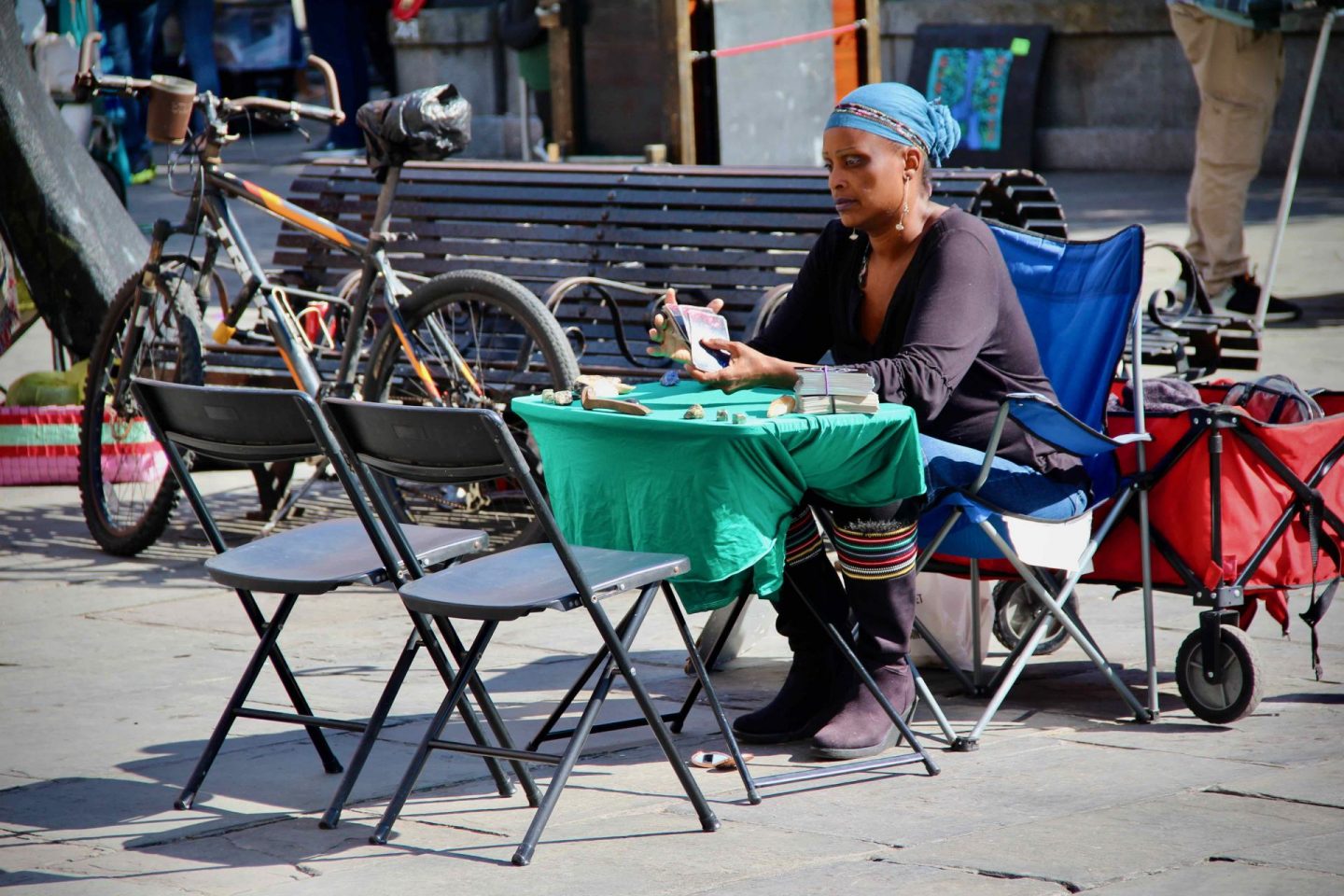 You might also enjoy: New Orleans Travel Guide and 24 hours in the Garden District of New Orleans