Sweet jazz music seeps from corner cafes. Mardi Gras beads sparkle in the sun waiting for annual festivities. Ancient lace iron work dances with every passing block. Smells of gumbo, spice, & sweets creep out of local restaurants. It is the big easy and it's perfect for a long weekend trip! This is my New Orleans Travel Guide …
Disclaimer: This post contains affiliate advertising, which means that if you click on or purchase a product through a link, I may earn a commission.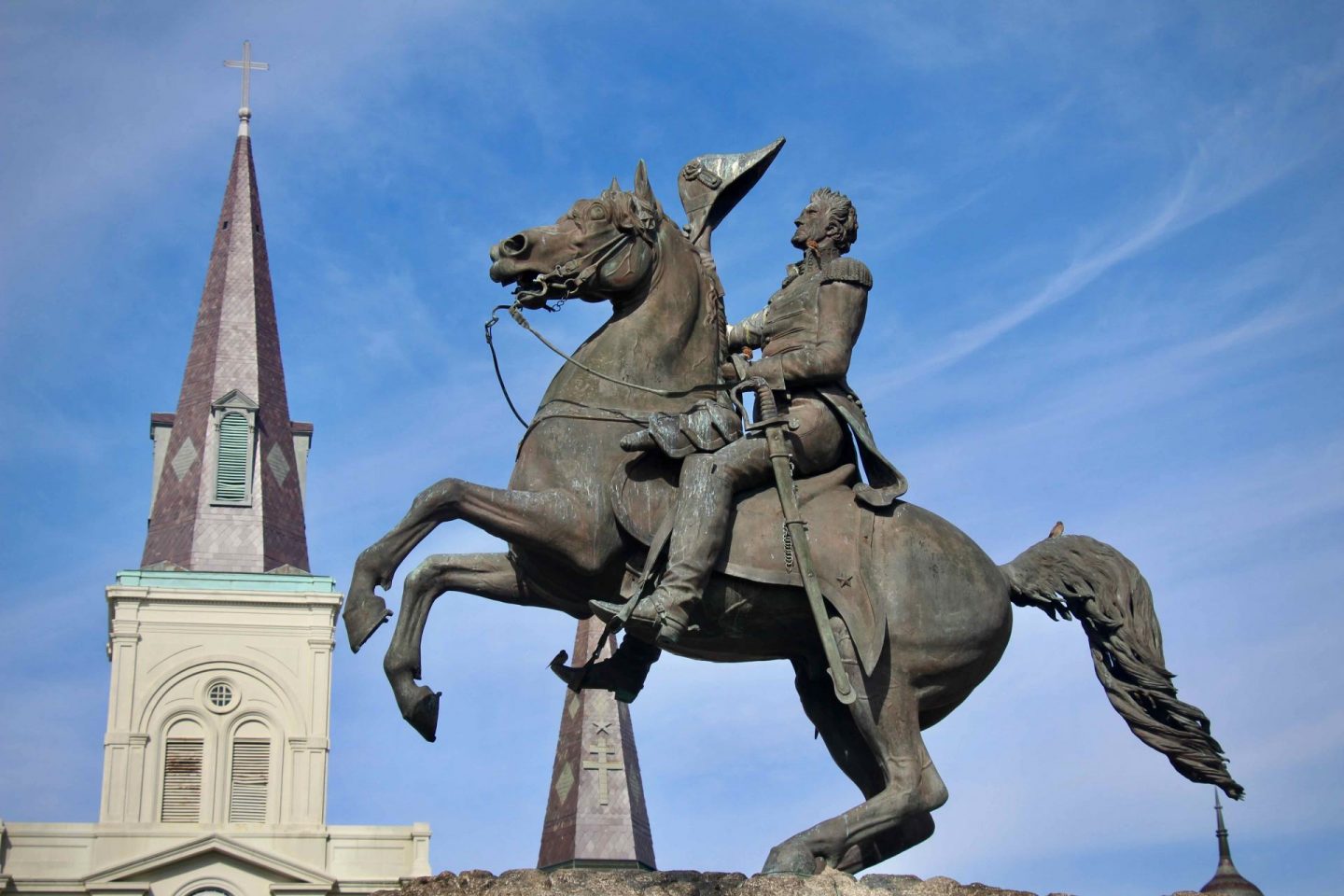 New Orleans Travel Guide
This New Orleans Travel Guide highlights where to stay, what to pack, & what to see for a long weekend trip!
Where to Stay
First up, where to stay. Similar to other travel guides, we always choose to stay in the city center so we can make the most of the time we have on vacation. Our favorite hotel in the city is the Hilton Double Tree. It has a great location with easy walking to the French Quarter, Bourbon Street, & Harrah's Casino. It is also located on the public transportation lines making it easy to get anywhere in the city!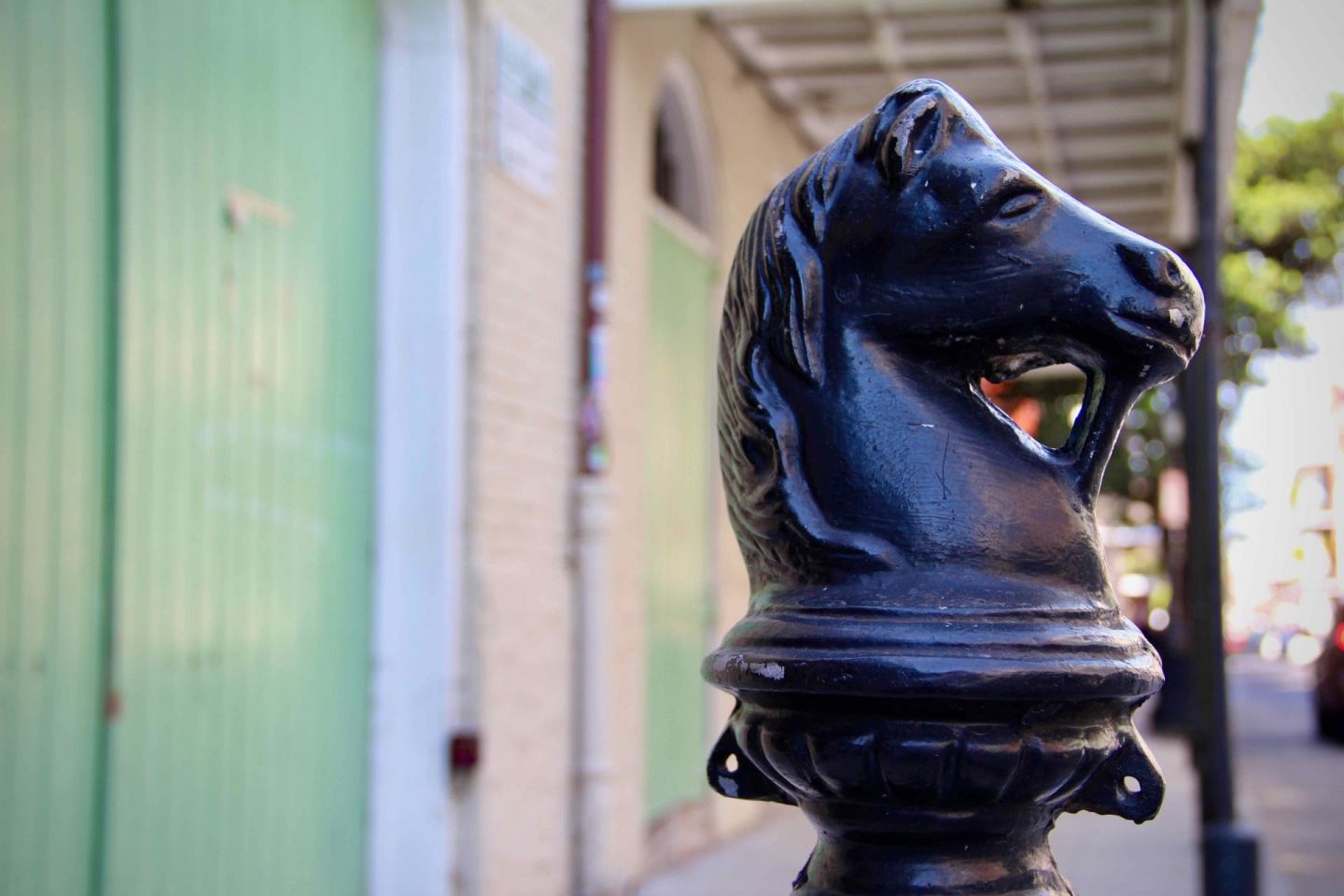 What to Pack
What to Pack for Exploring During the Day
For exploring NOLA during the day, I pack AG jeans and blouses that work both day or night. I also never leave the hotel without my favorite black blanket scarf and my J. Crew trench coat! These are perfect layers to help with cooler mornings or throughout rainy days.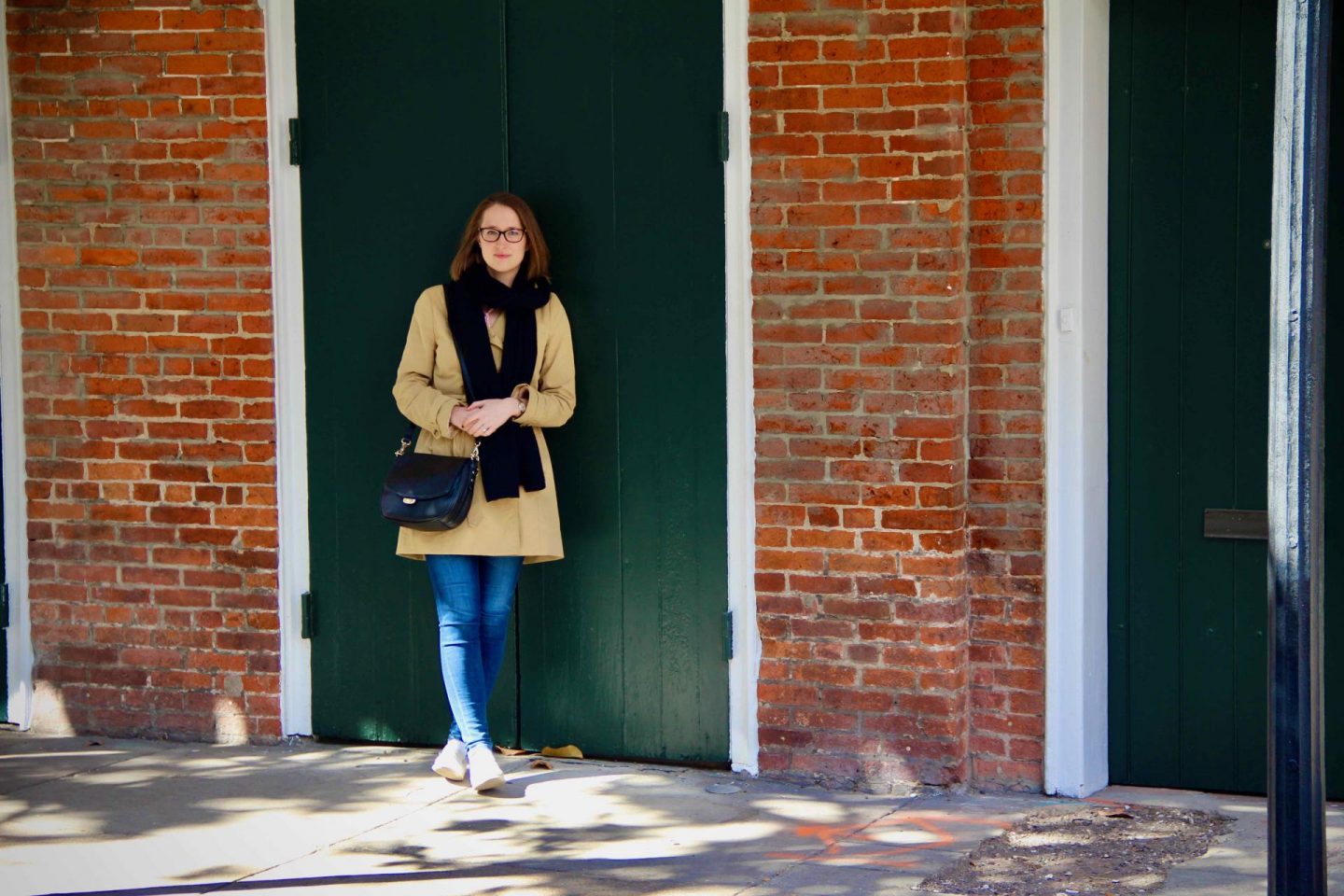 What to Pack for Out on the Town
Whether you are planning to go to Commander's Palace or hang out on Bourbon Street at night, I love packing a couple options that are more dressy, especially in a brighter color. This season, I love pops of red! This silk Equipment dress is absolutely perfect for going out in New Orleans (plus it's currently on sale!!!). I also really love the fun print of this dress as well. Both of these look great with these fun red sandals!
What to Do
These are my top 10 things to do as part of the New Orleans Travel Guide
1 | Party on Bourbon Street
Nothing says New Orleans quite like Bourbon street & the French Quarter at night. From the many Jazz clubs throughout the city to live music on every block, the French Quarter comes alive at night to really celebrate! Whether you come during Mardi Gras or not, this area is always lively with parades and celebrations!
2 | Stroll through the Garden District
For a quieter side of New Orleans, the Garden District is where it's at. With spectacular mansions on every block, a stroll through the Garden District is a great way to spend an afternoon admiring stunning architecture.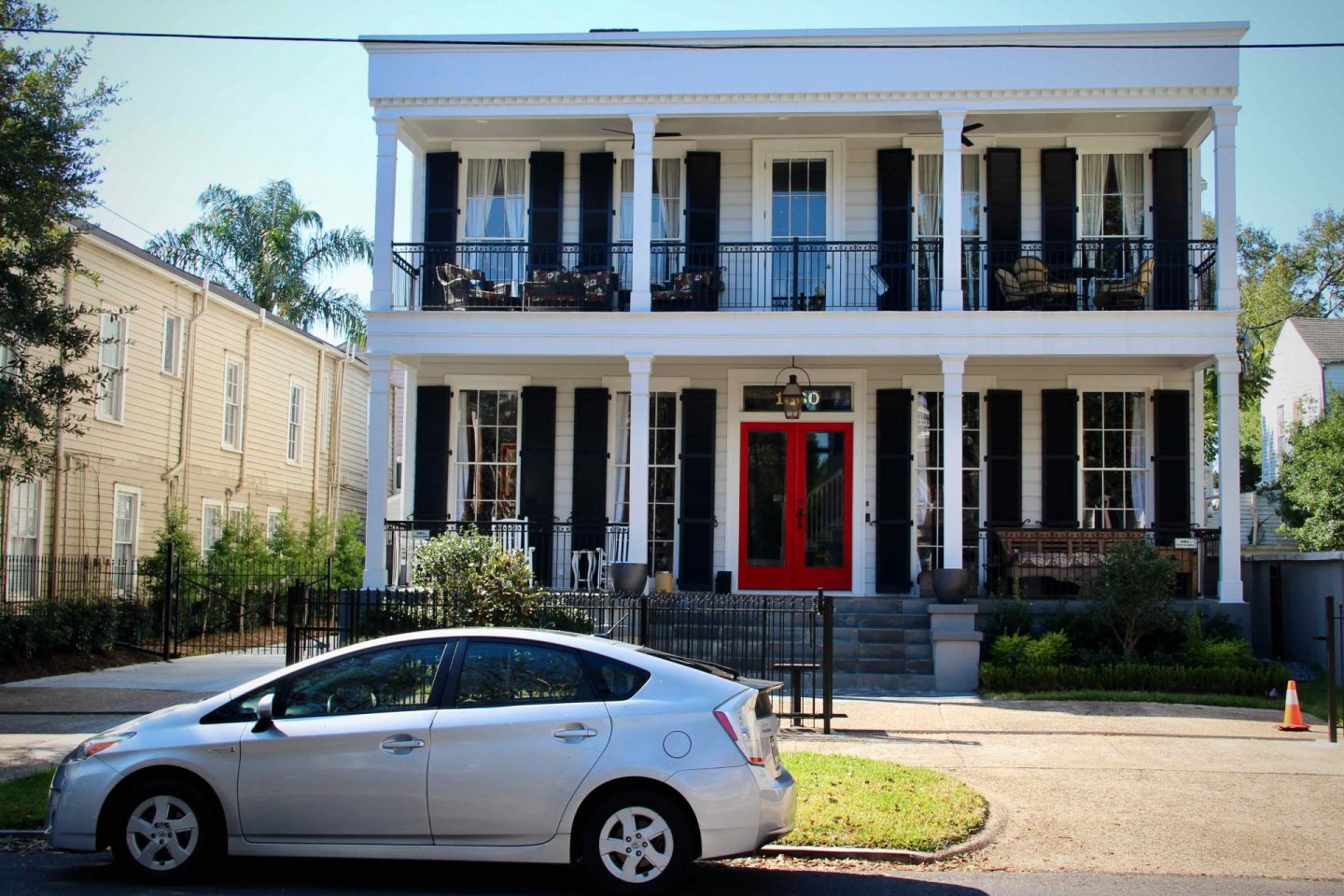 No trip to New Orleans is complete without a visit to Commander's Palace! This critically acclaimed restaurant started in 1893 and has been a monument of high end french cooking since then. It is best known for some of the best specialities of NOLA, including turtle soup and gumbo. If you stop in for lunch, you can even enjoy their famous 25 cent martinis. Plan accordingly to make reservations as this place fills up fast and dress to impress!
For the most amazing brunch in the city, visit Brennans! Located in the French Quarter, this restaurant has the most spectacular brunch in the city! From bananas foster served flaming table side to their own take on Eggs Hussarde, there are so many amazing options to choose from!
5 | Enjoy Beignet Pastries
You cannot visit NOLA without enjoying beignets at least once! These delicious pastries are served piping hot with powdered sugar on top. They make the perfect breakfast, snack, or desert anytime of day. Wait in line at Cafe du Monde for the most famous beignets (best to go early in the AM or late at night to avoid the line) or visit Cafe Beignet instead for an equally good experience with no wait.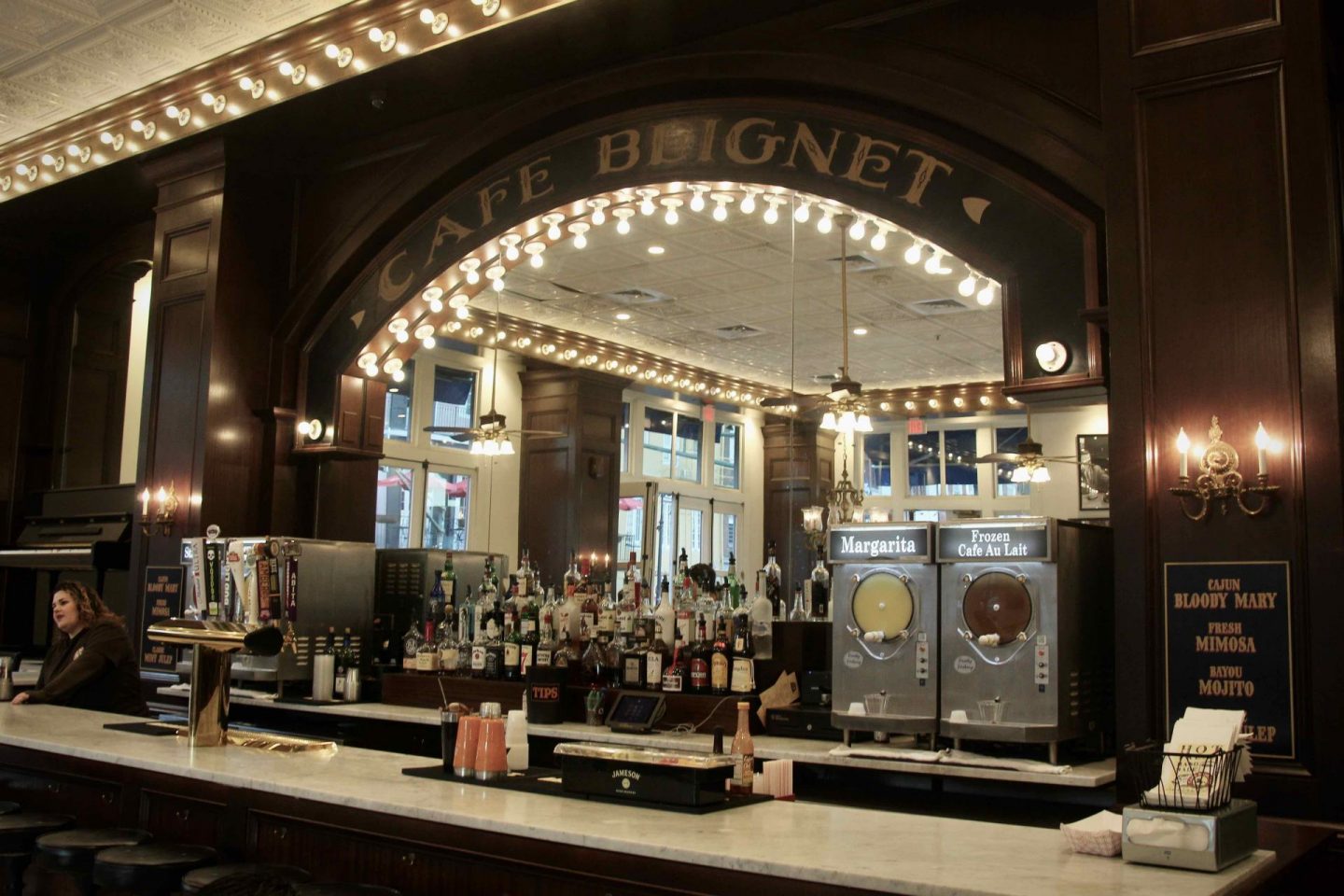 6 | Visit the markets near Jackson Square
There are many markets throughout the city including the French Market and many farmers markets. However, our favorite was strolling through the art market around Jackson Square. With the looming St. Louis Cathedral in the background, it was a great place to browse the many colorful paintings created by local artists.
7 | Go Shopping along Magazine Street
A short walk from the Garden District is Magazine street. This is a great spot to browse and shop at local boutiques. With options ranging from designer clothing to antique souvenirs, there is something for everyone on this street. Plus there are also many fabulous lunch spots to stop at to grab a bite to eat, including The Rum House that makes amazing tacos!
NOLA is expansive and the best way to see all the city on a short trip is through a hop on/hop off bus tour. We used the City Sightseeing line which offered a live tour of the city which was very informational of all the things throughout the city. It was a great way to see all the main sites and hop off to explore some in much more detail.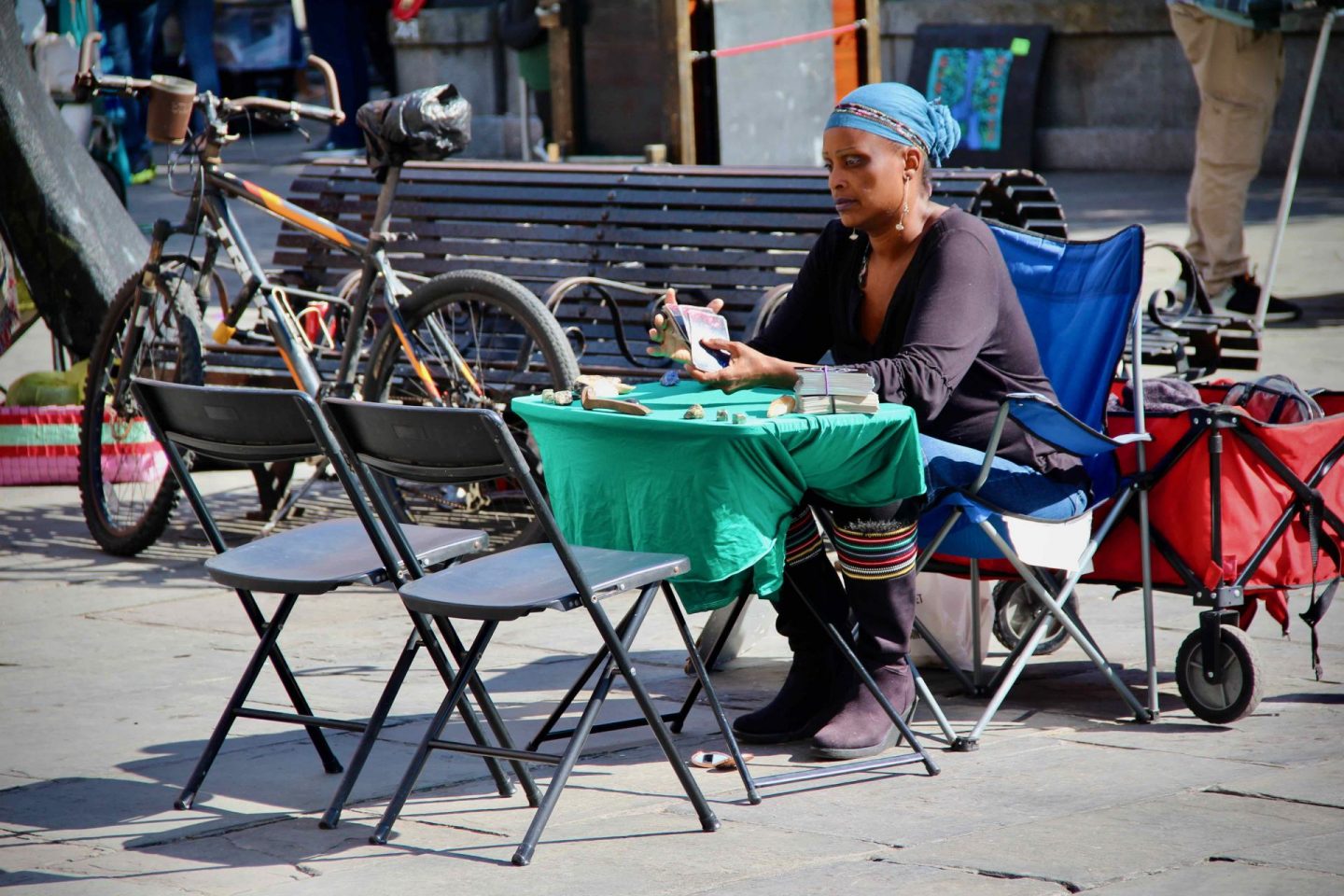 9 | Go on a ghost tour
New Orleans has such a haunting history and presence throughout the city. Everywhere you turn, you can discover some interesting history about the city – from ancient hospitals used during the Revolution to voodoo doctors to hotel hauntings. Take a ghost walking tour at night to learn more about some of the famous hauntings throughout the city.
10 | Walk amongst the Cemeteries
Last but not least, no trip to NOLA would be complete without seeing the famous above ground cemeteries. Take a tour of some of the famous cemeteries to see the tombs of historical figures and influential families from NOLA, including voodoo doctor Marie Laveau and the confederate president Jefferson Davis.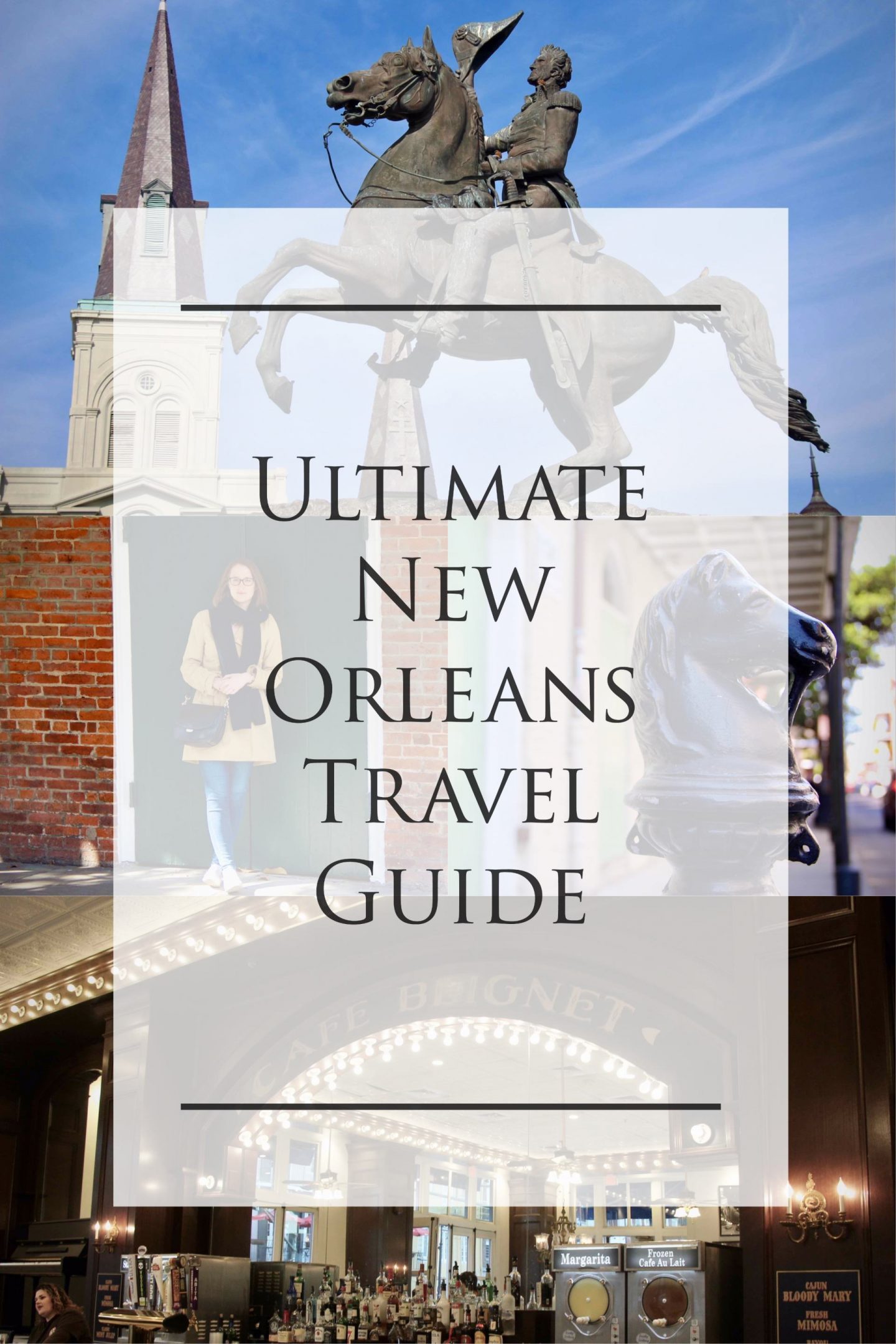 You may also like: An Afternoon on the Bourbon Trail and 3-Day Chicago Itinerary