New Orleans is such an amazing city to explore for a short 3-day vacation. With so many lively things to see from the French Quarter to the Garden District, it is hard to see all the major sites. That is why on Day 2 in New Orleans, we decided to take a bus tour of the city and end our day with traditional food & celebrations in the French Quarter.
Disclaimer: This post contains affiliate advertising, which means that if you click on or purchase a product through a link, I may earn a commission.
Day 2 in New Orleans
On Day 2 in New Orleans, we headed out to explore the city on a bus tour which was such a great way to see the city and experience all the amazing sites!
Leaving the Hilton Double Tree, we headed for breakfast in the French Quarter. We first stopped at  Cafe Beignet for an amazing breakfast of their famous beignets that are similar to donuts. These amazing pastries can be found throughout the city and are a fantastic quick breakfast!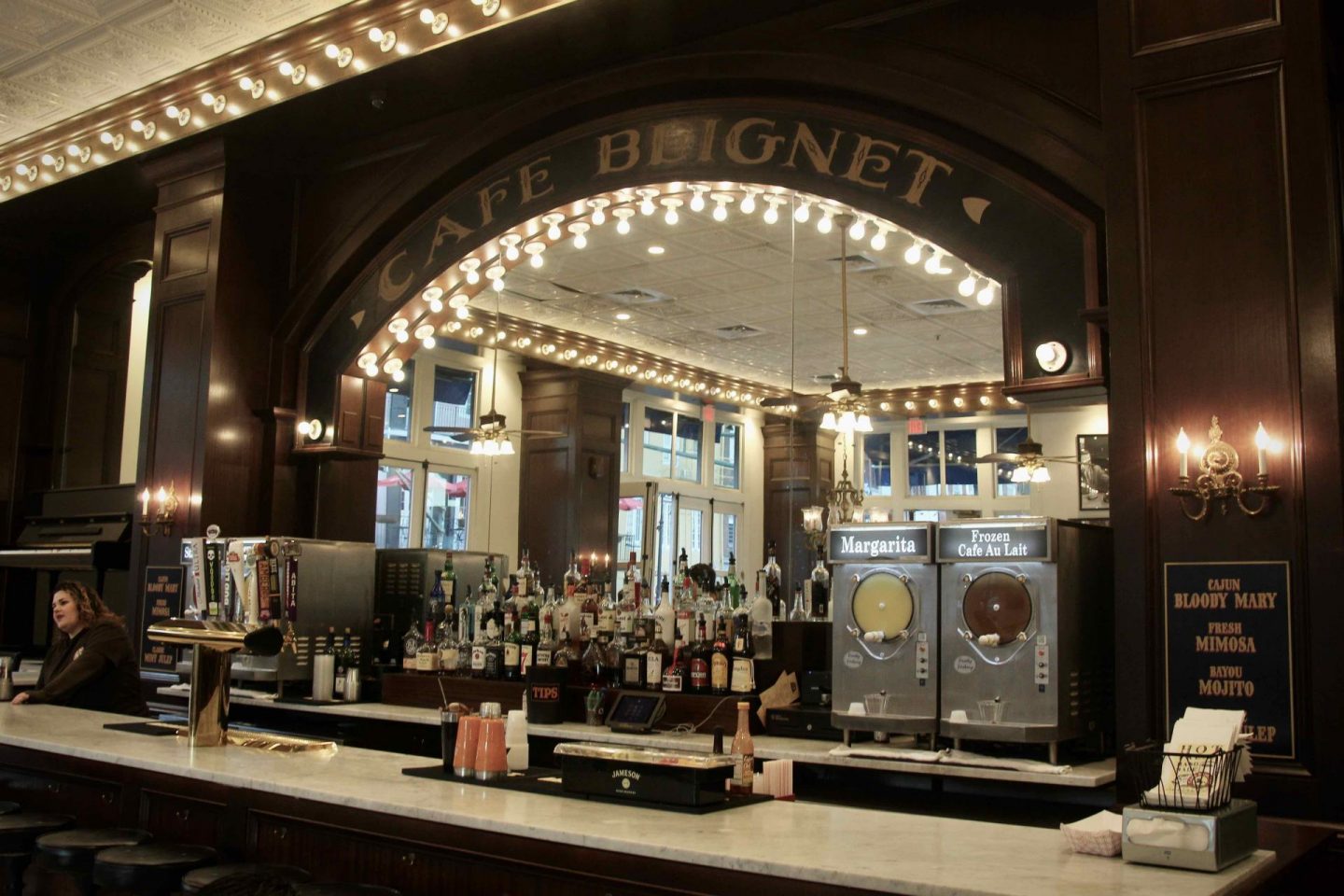 Next, we then hopped on our bus tour that took us throughout the city. We choose the City Sightseeing line that had a live guide and routes throughout the French Quarter, Garden District, & surrounding area. Driving by famous monuments, museums, & cemeteries throughout the city, was a perfect to learn more about the history of the city and see all the amazing sites!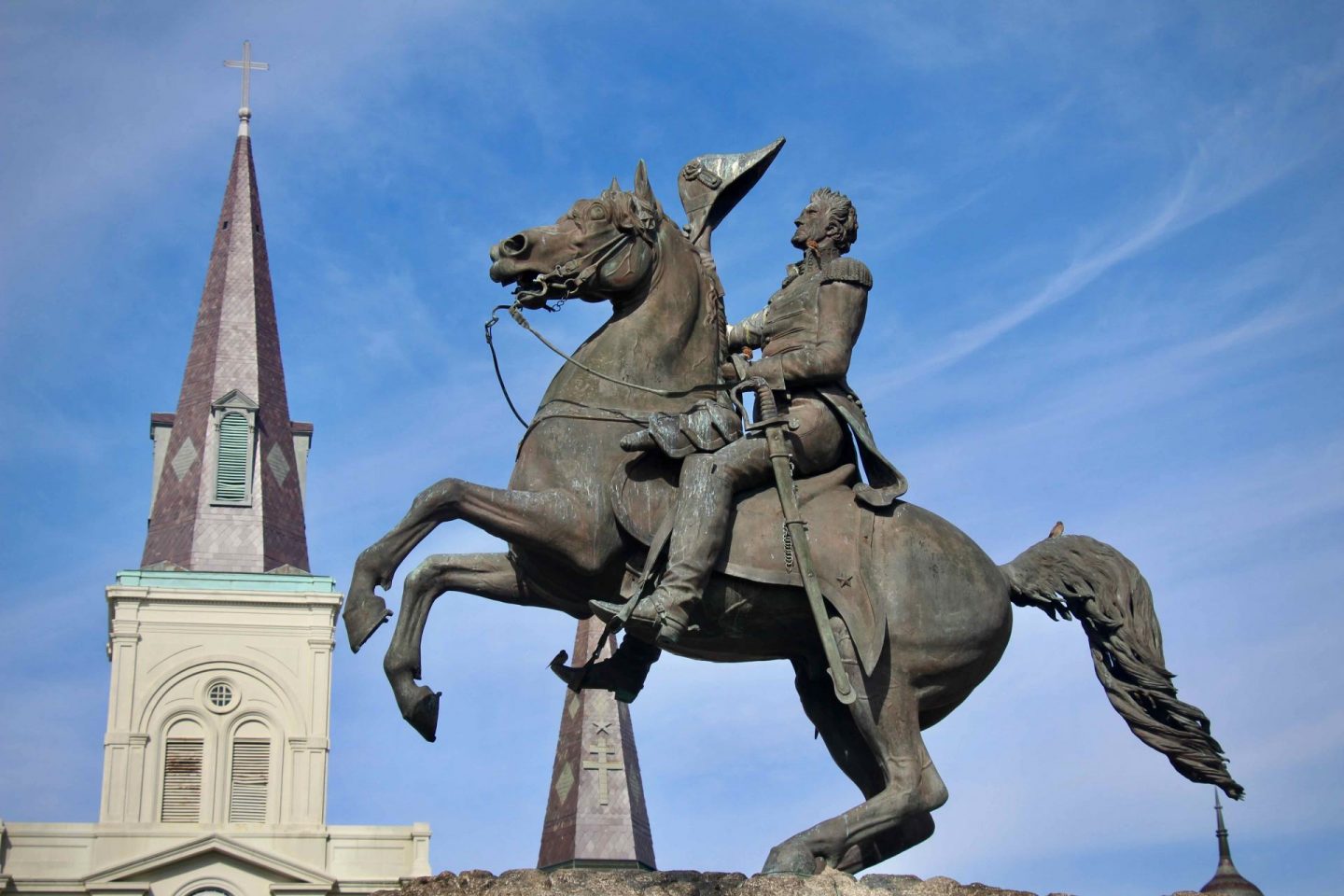 After a full day of exploring the city, we then headed to dinner. We went to an amazing Seafood restaurant of Restaurant Rebirth. To start, we had traditional New Orleans gumbo! This amazing soup was full of such flavor! Then for dinner, we had some amazing fish. We capped off the dinner with a NOLA original Sazerac cordial.
No trip to NOLA would be complete without a night time stroll through the French Quarter. There we experienced jazz music (pre-buy your tickets in advance). We even witnessed a few bridal processions along Bourbon Street along the way.
You may also enjoy: New Orleans Travel Guide and 24 hours in the Garden District of New Orleans