Can you believe it's finally getting warmer and spring seems to be right around the corner?! This winter seemed to go on forever, but spring is starting to peak its head out! With that, I've begun to bring out the pastels and adding spring colors back into my wardrobe. One of my favorite items is this Perfect Ann Taylor Spring Blazer.
Disclaimer: This post contains affiliate advertising, which means that if you click on or purchase a product through a link, I may earn a commission.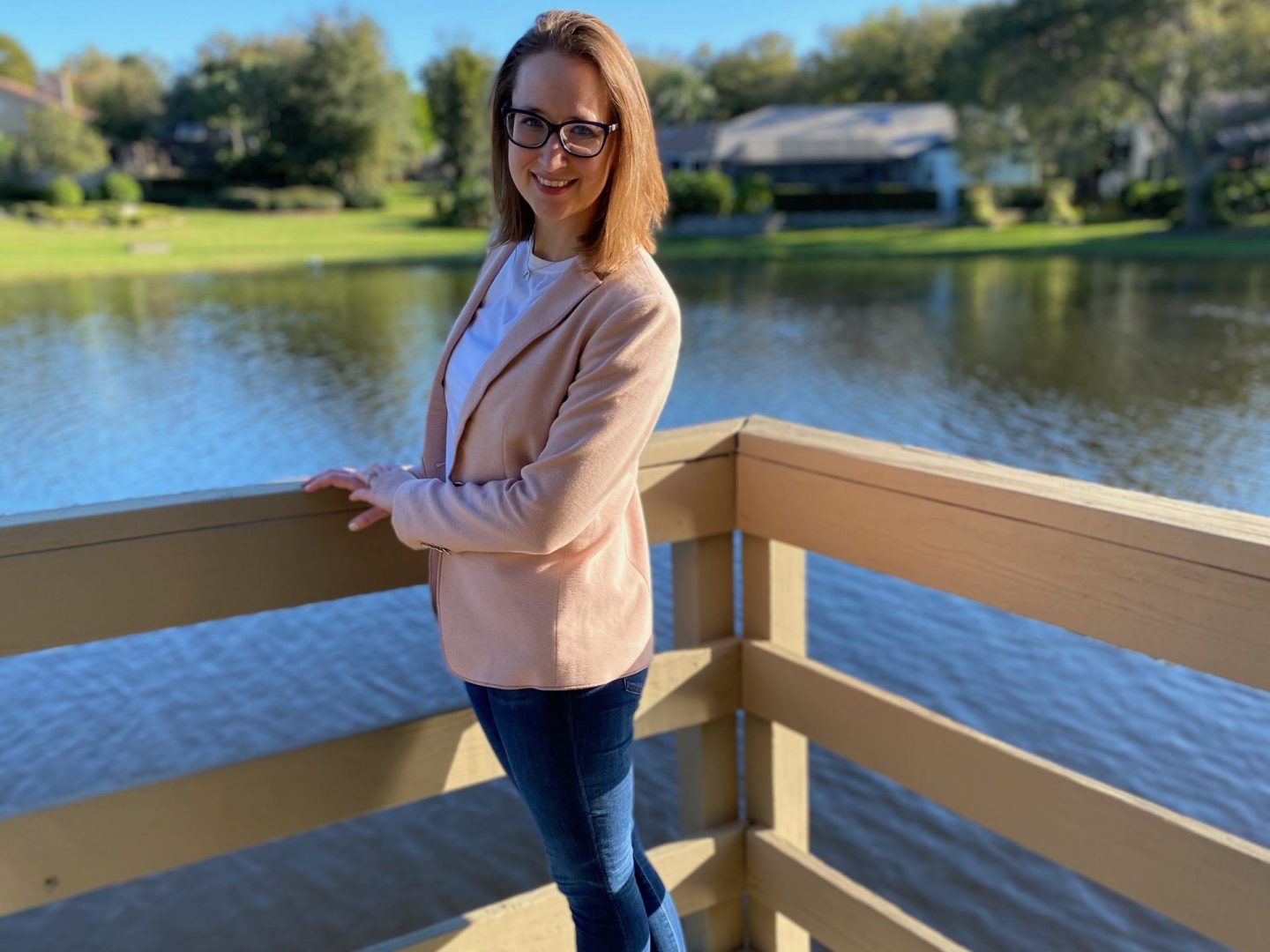 Spring is the perfect time to refresh your wardrobe with some new basic pieces in fun pastel colors. It could be a few new tops in pastels (love this Ann Taylor Pleated Hem Tee or this Vince Camuto Short Sleeve Blouse both under $100) or a pair of fabulous white jeans, such as these AG white jeans. But the perfect way to top off all these fun basics, is with a Perfect Spring Blazer!
A good blazer pulls any outfit together and this Ann Taylor The Hutton Blazer is no exception! This Blazer is the perfect pastel pink for spring with a moody, light rose color. The detailing on it is also exquisite! It has a piped trim detail all along the seams in a slightly darker pink. I really love the shiny silver buttons that add such a fun pop to it!
This Ann Taylor Spring blazer has a tailored fit without being too stuffy for casual settings. It is made of a cotton blend fabric so it is light weight, but still warm enough for spring days. The blend in the fabric also makes it ideal for travel without worrying about wrinkles or creases from packing.
Alternative Spring Blazers
I love the Ann Taylor The Hutton Blazer, but these are also awesome alternative spring blazers that are similar pastel pinks for spring. First up that is probably the most similar is this Hobbs London Trent Blazer. It is a similar pastel pink color made of a silk & linen blend. For a splurge, I love the Paule Ka Belted Chevron Faconne Jacket! The detailing on the edging of this jacket is exquisite and the belted alternative for spring is so fun! For a more budget option, the All in Favor Blazer (under $75) is a great alternative! With a similar pink color and linen blend it is a great spring blazer option at such a great price!
This Ann Taylor Spring Blazer is so versatile! It can either be dressed up or dressed down simply by adding different accessories or shirts. Here I styled it two different ways.
First up, I went for a monochromatic look. I paired the Ann Taylor The Hutton Blazer with a pastel pink Ann Taylor Pleated Hem Tee. The pleated hem tee was a slightly lighter pink blouse and really looked great with the blazer. To top it off I wore a silver heart necklace (similar to this open heart necklace). Keeping the outfit casual, I paired it with Sam Edelman sandals (old, similar here). You could easily make this outfit dresser by wearing a cute pair of white heels (such as these Michael Michael Kors Cersei Cutout Pumps) or classic flats (such as these Vince Camuto Kallassa Loafer).
Next up, a more casual look. I paired the Ann Taylor The Hutton Blazer with a plain white Gap Fitted Crewneck T-Shirt. This completely changed the look making it a much more casual outfit. The contrast of the white t-shirt with the pastel pink Hutton blazer is a great way to change up the look while still keeping it perfect for spring! To complete the look, I paired it with Sam Edelman white sandals (old, similar here).
You might also like: 5 Spring Style Essentials and Fresh Spring Style