Returning to Cincinnati from Italy was bitter sweet – on one hand, it feels great to be home, but on the other, we miss Italy (if you missed our adventure, visit here)! I knew when we came home, I would want to mix up my normal style for a fresh spring style. So on the plane back home, I decided I wanted to chop off my hair to a long bob and try some new fashion items.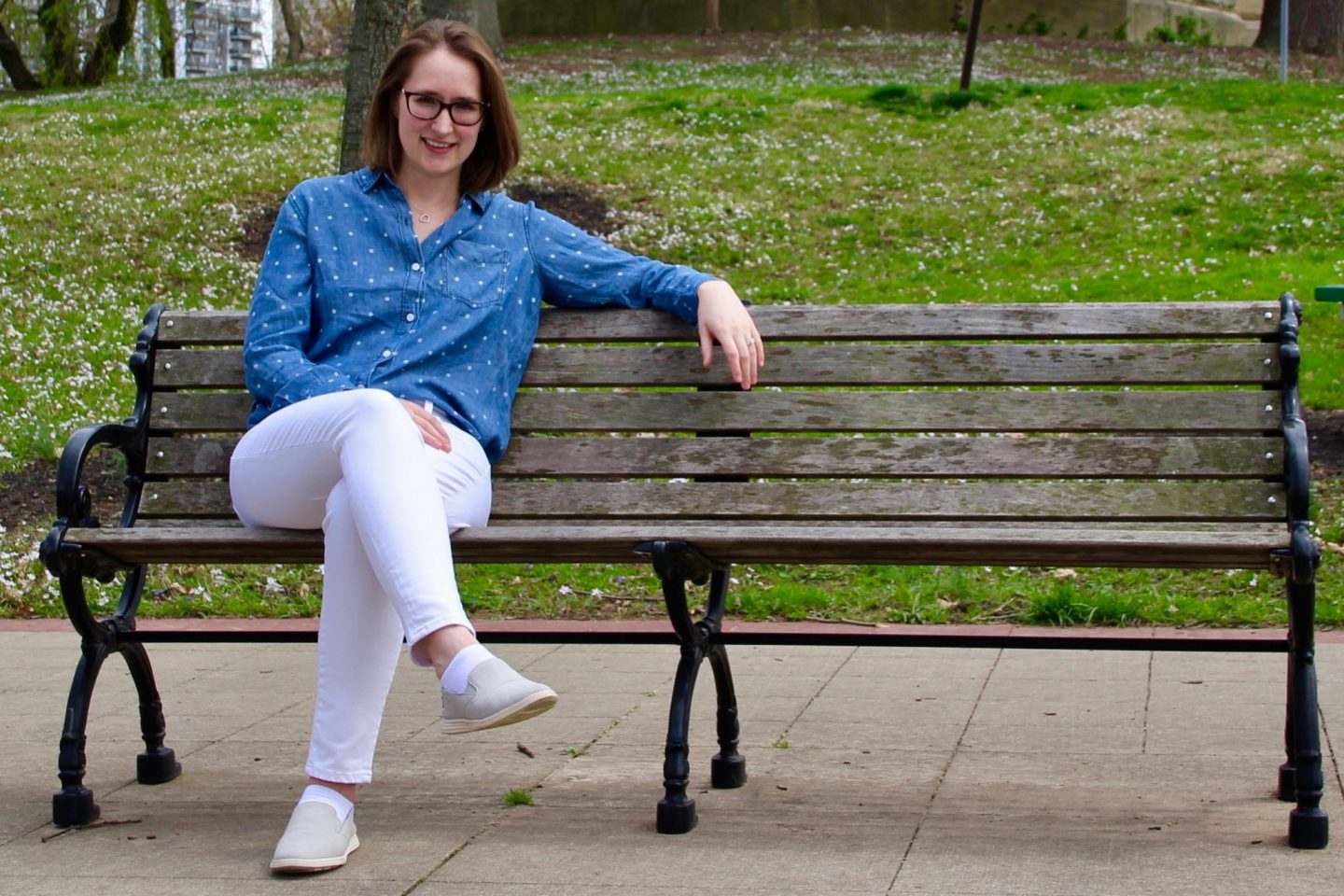 Trying a shorter haircut …
With the weather getting warmer every day, it felt like the perfect time to try a shorter, more fresh spring style! I decided to go just above my shoulders with added layers which was the perfect length to wear down, but also just long enough that I could throw it in a pony-tail.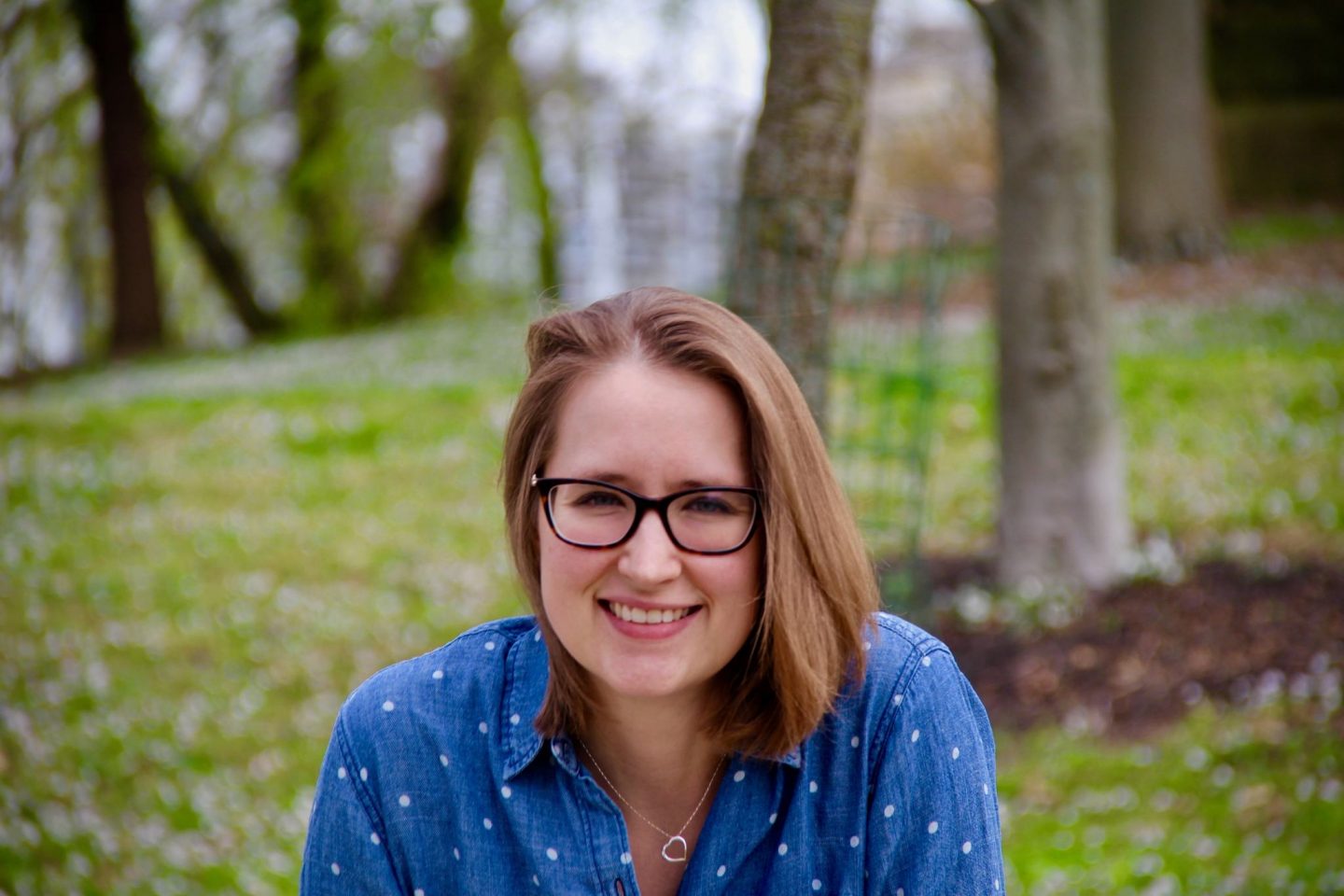 After getting it cut, I was ready to take on the world. But instead of jetting off to another adventurer, we instead settled on exploring Eden Park in Cincinnati. It was a beautiful day with the sun shining, but not terribly hot.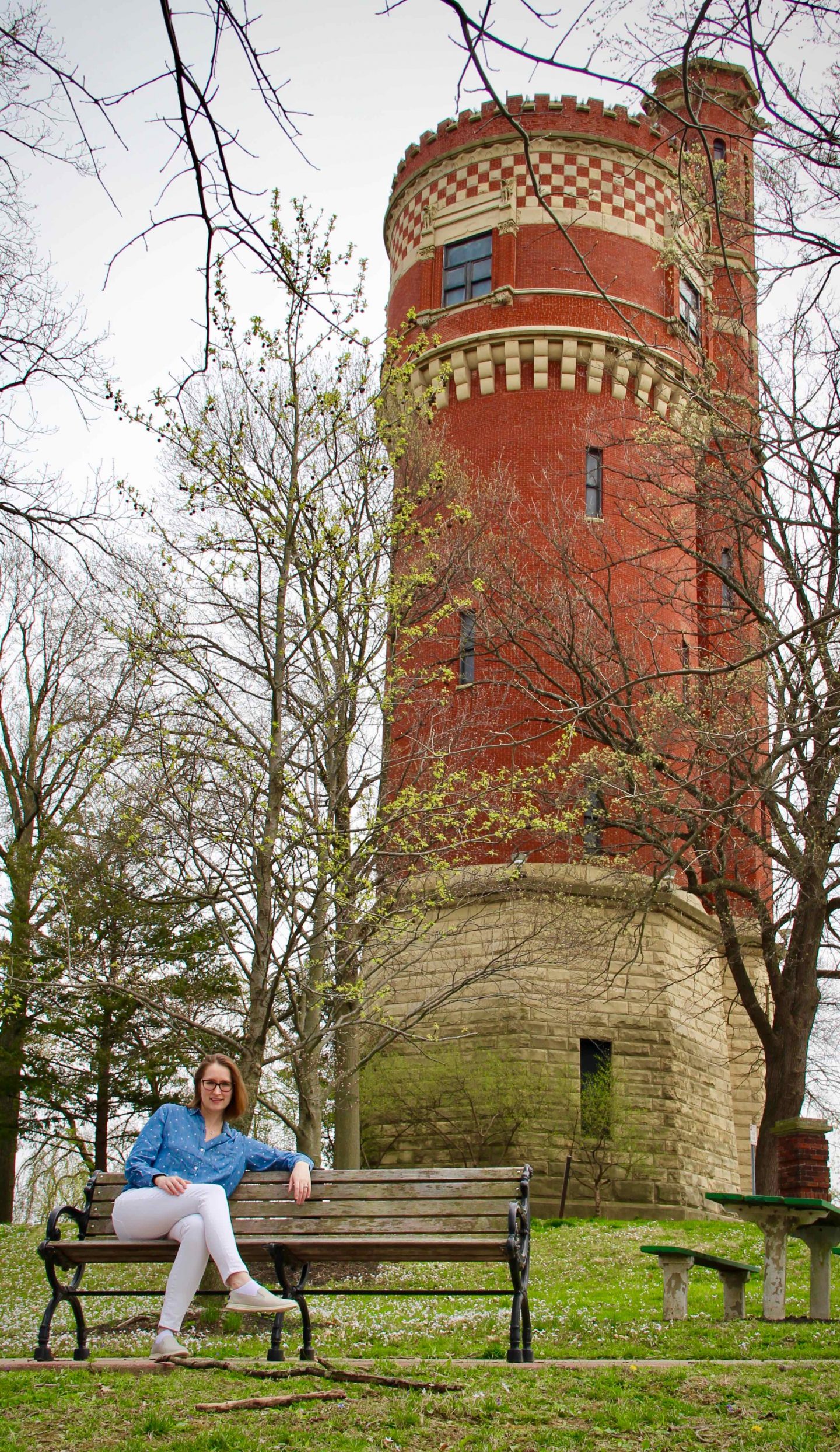 Trying a fresh spring outfit …
It was the perfect day to wear my new Rails Polka Dot Blouse (similar cheaper option Allegra K polka dot shirt)! If you aren't familiar with Rails, they make the softest chambray shirts. I could live in this shirt all day it is so comfy! I also really love the polka dots with the chambray as a fun alternative to a classic staple.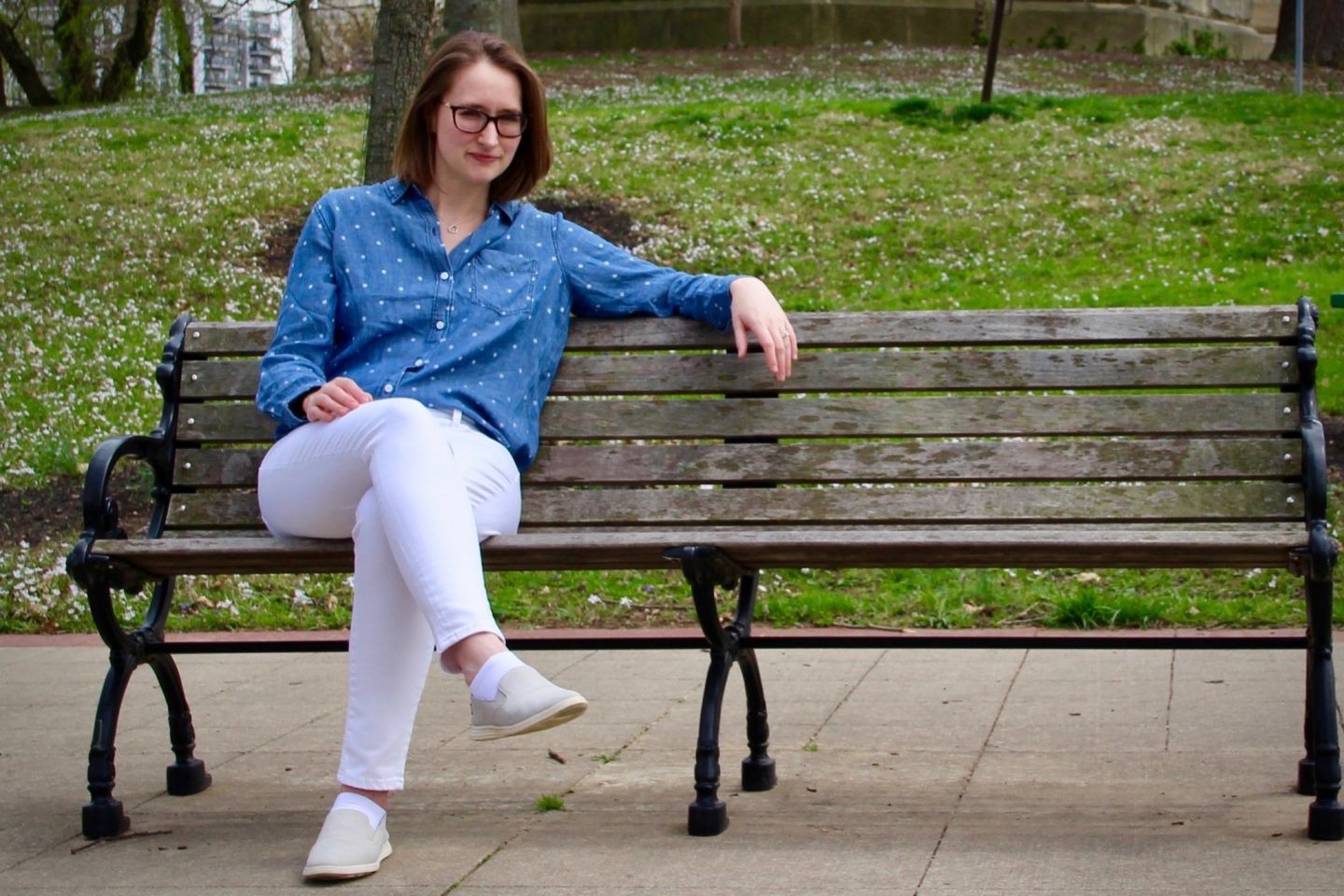 Now normally, stay away from white pants, but I just couldn't resist the pairing with the polka dots in this shirt. Fortunately, I found the best white pants – Joe's Jeans white ankle pants. Normally, I find white pants to be transparent, but these jeans are purely opaque making them the ideal purchase for spring! They are also super comfortable and offer just the right amount of stretch.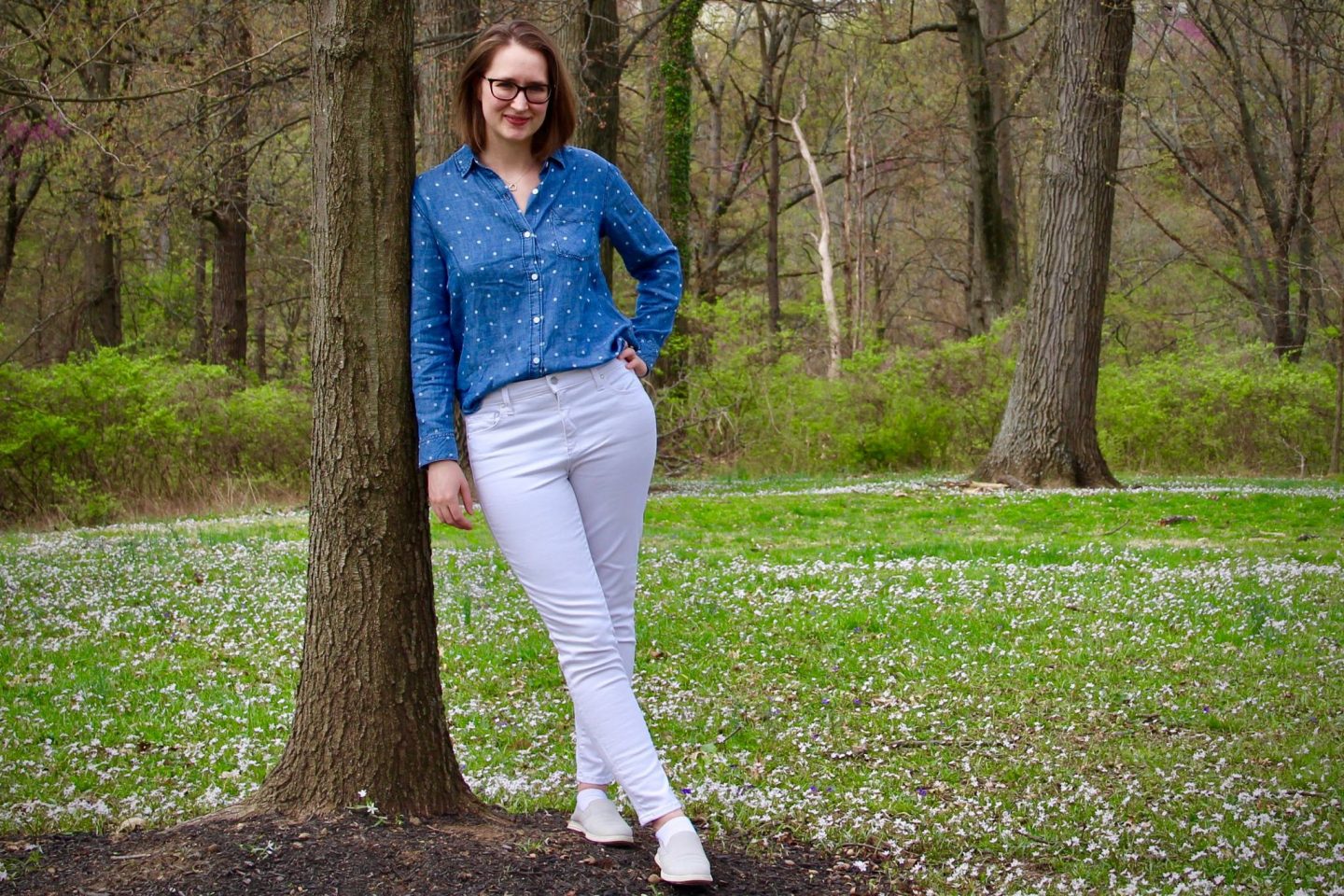 To complete the look and because we were walking around all day, I wore Cole Haan Ella Grand slip-on shoes (similar but with laces and on sale – Cole Haan Grand Sport fashion sneakers). These slip-ons are great for exploring and are super comfortable to wear all day, plus don't look like your average sneakers!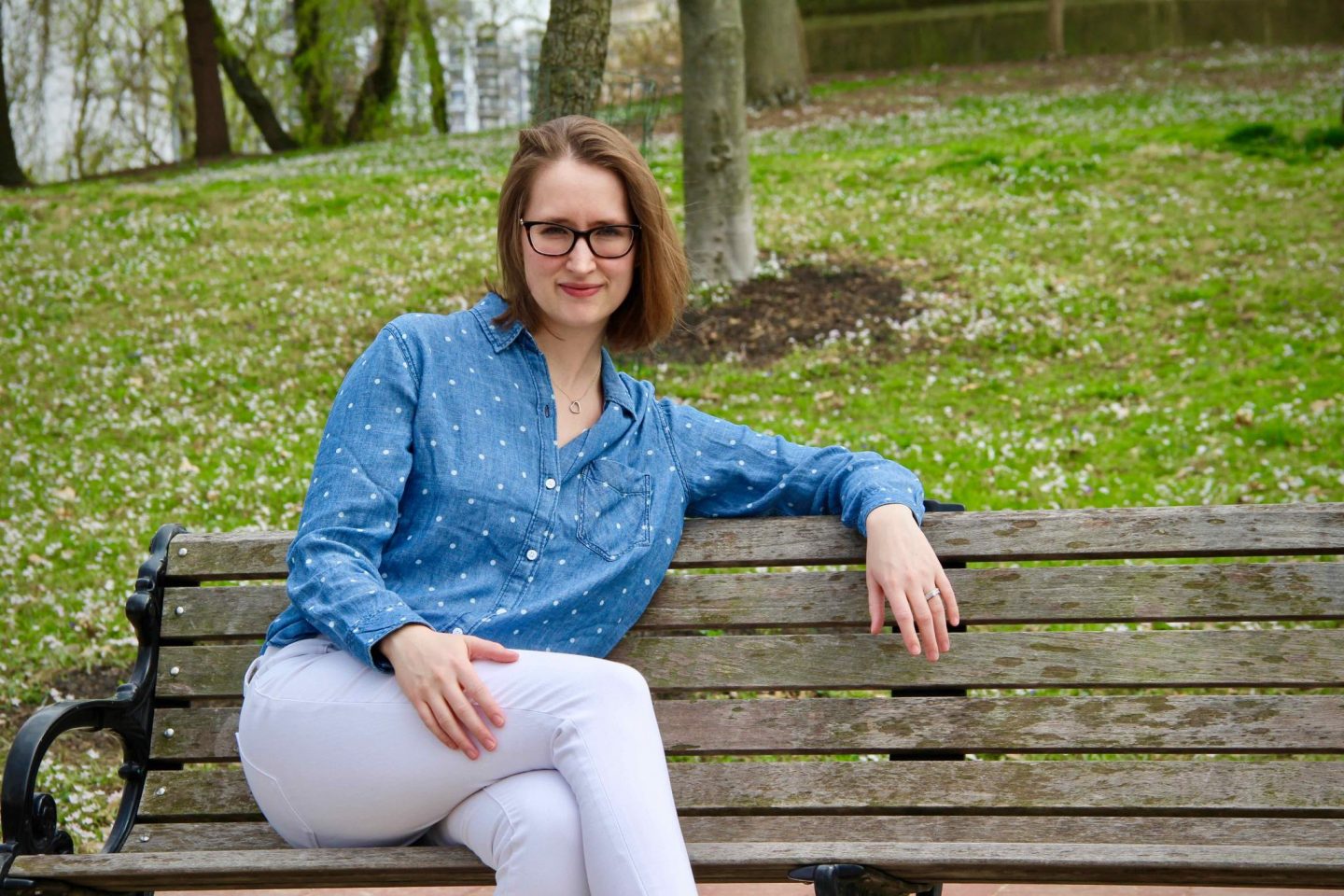 Also visit: 5 Spring Style Essentials and The Perfect Spring Shirt
Disclaimer: This post contains affiliate advertising, which means that if you click on or purchase a product through a link, I may earn a commission.