Spring is the perfect time to start opening the windows, dusting off the old grill, and exploring local parks! It's the time of year when the weather starts to warm up and the thoughts of picnics under the spring blossoms become a realty. It is one of my favorite times of the year! It signals new beginnings and what better way than refreshing your wardrobe with these 5 spring style essentials!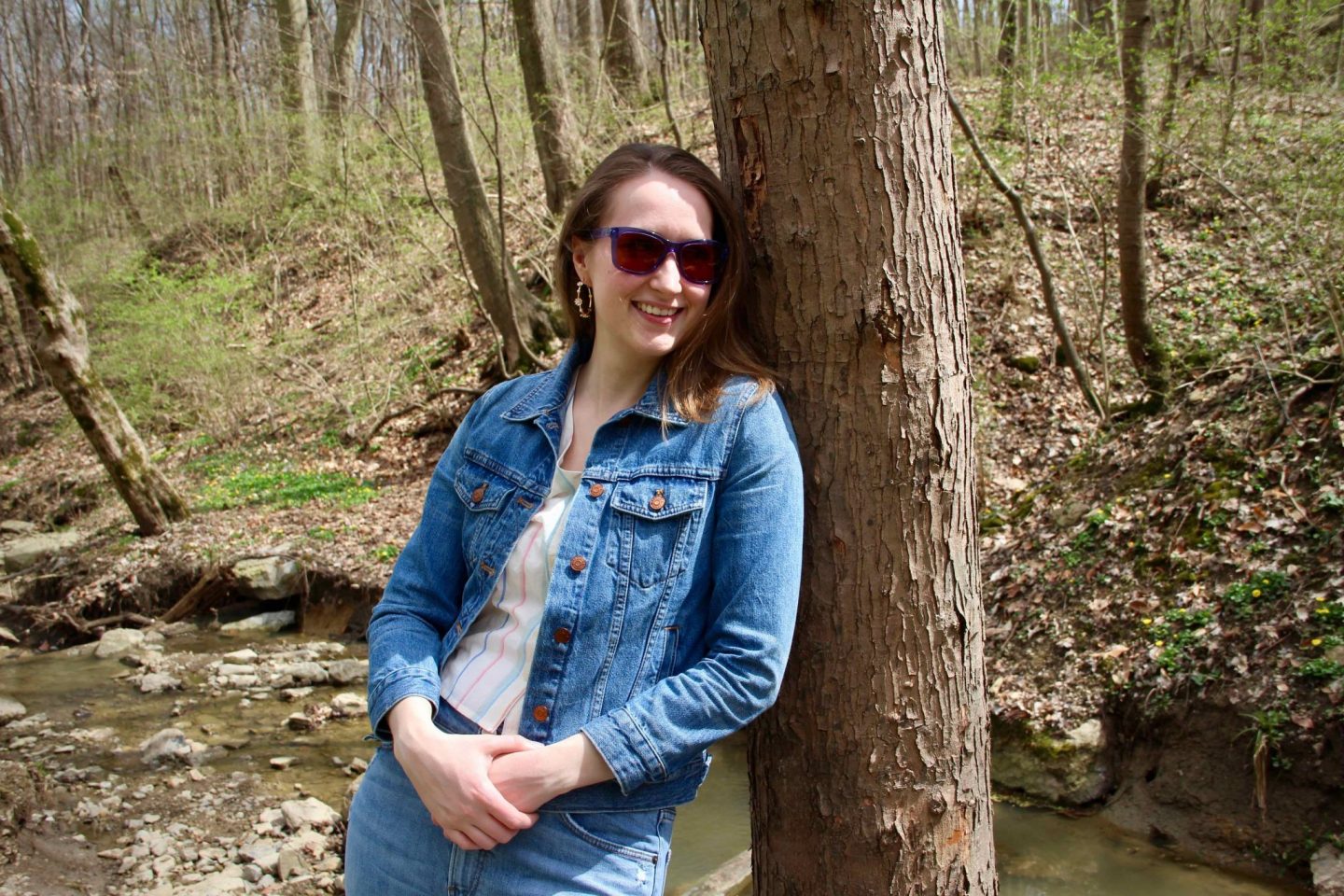 1 | Essential Spring Jean Jacket …
The spring season can be so temperamental! You never know if it will be cool or warm so I almost always make sure my spring outfits include this denim Madewell jacket (similar oversized Madewell Jacket). It keeps me warm when it's cooler and is easy to take off if the day warms up. It also looks great dressed up (such as when I wore my jean jacket in Portland, OR) or casual with jeans. I also love the copper colored buttons!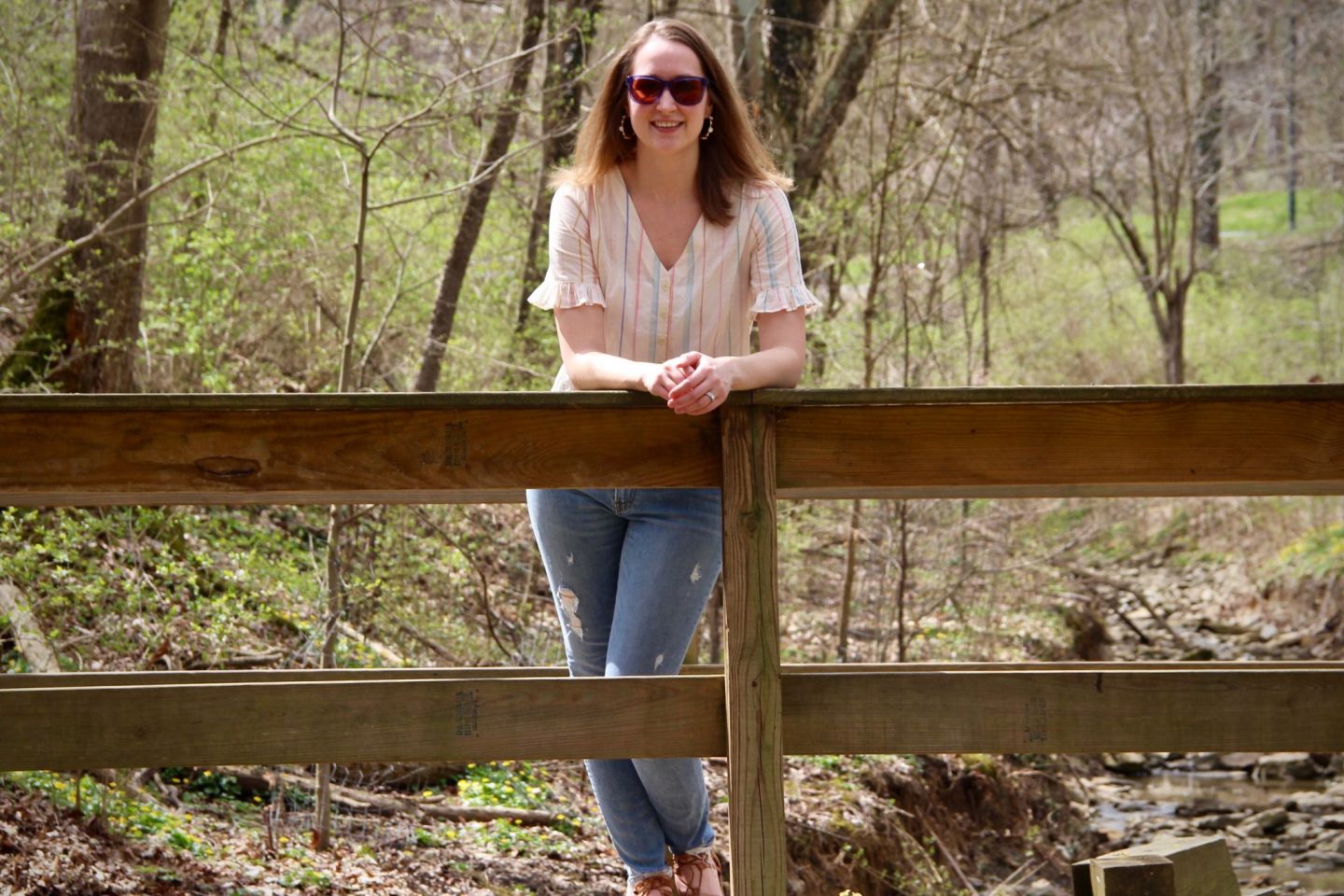 2 | Pastel Colored Attire …
After wearing black for most of the winter, adding fun spring pastel colors into my wardrobe is a welcome addition! I recently bought this Madewell Village stripe ruffle sleeve shirt (similar Clavin Klein's Ruffle Sleeve Top, Sonja Betro's Stripe Ruffle Sleeve Tunic currently less than $20! and Jolt's ruffle sleeve top). If you missed my post earlier this week (The Perfect Spring Shirt), I adore this top! It has turned into one of my favorite purchases so far for spring! The multi-color stripes make it fun and easy to wear with the right amount of pastel colors to go with everything! I also really love the feminine, ruffle sleeves!
3 | Spring Sandals …
With winter officially behind us, my boots are taking a permanent place in my closet! With that, I have started to bring out sandals that are perfect for the warmer weather! My favorite spring sandals are my Paul Green Morea lace up sandals (similar less expensive Kenneth Cole Valerie Sandals and Rampage Santini Sandals currently less than $50!). These were a total splurge for me last summer, but they were totally worth it! They are super comfortable and are the perfect sandal to wear throughout spring and summer.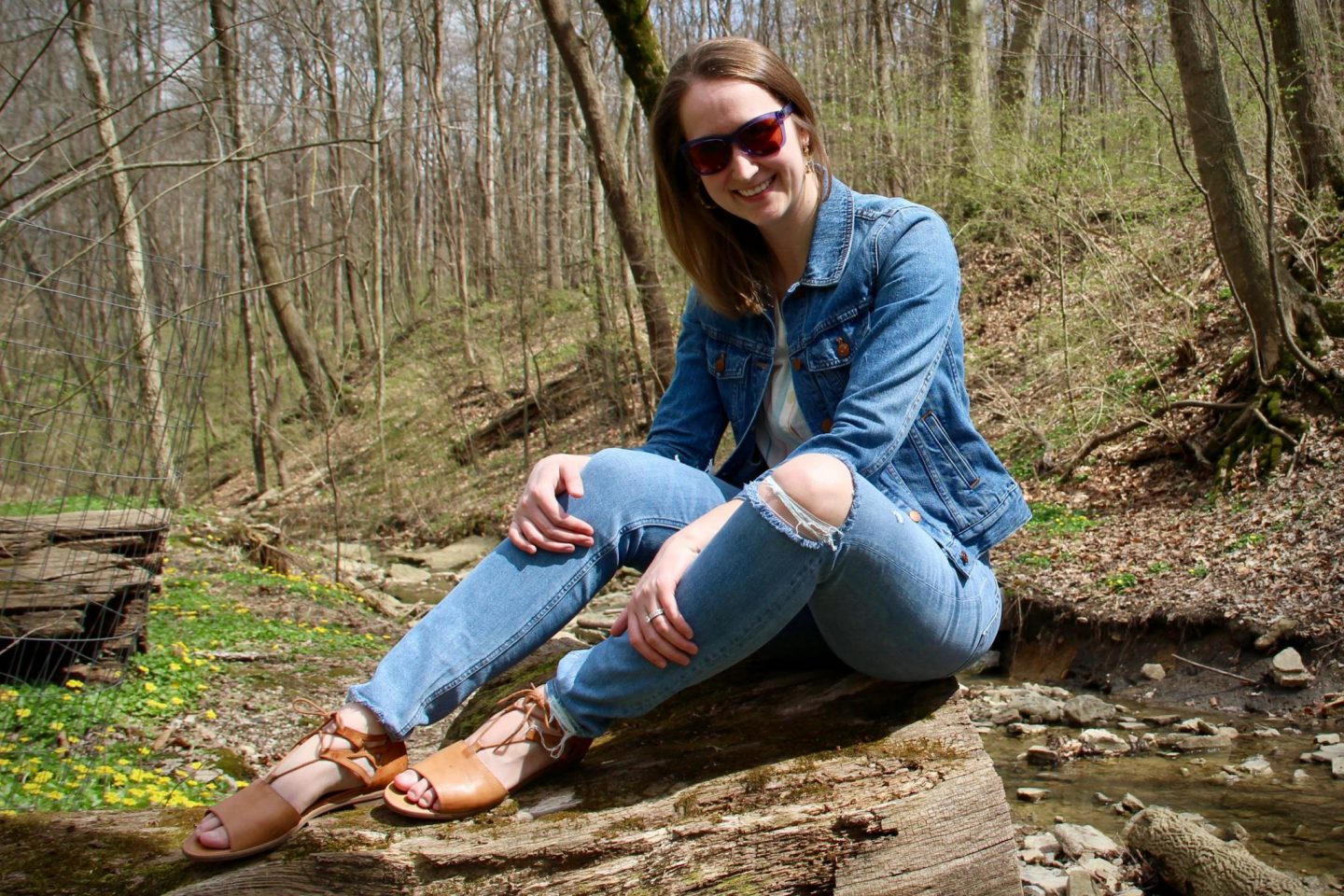 4 | Stylish Sunglasses …
Not only are sandals a must, but sunglasses are also essential now that the sun has officially come out and days are much longer. My favorite spring sunglasses, are my Tory Burch Sunglasses (old, similar Saint Laurent Kate sunglasses (on sale!), Ray Bans 56mm sunglasses and DKNY Iridium square sunglasses) because the pastel blue works perfectly with any pastel spring outfit. Adding the perfect fun pop!
5 | Floral Accessories …
Last, but not least, I'm loving all the floral spring accessories this month. From these Kate Spade Button Flower Earnings to this BCBG Botanical Bloom Silk Scarf. There are so many fun ways to add a touch of spring to your wardrobe!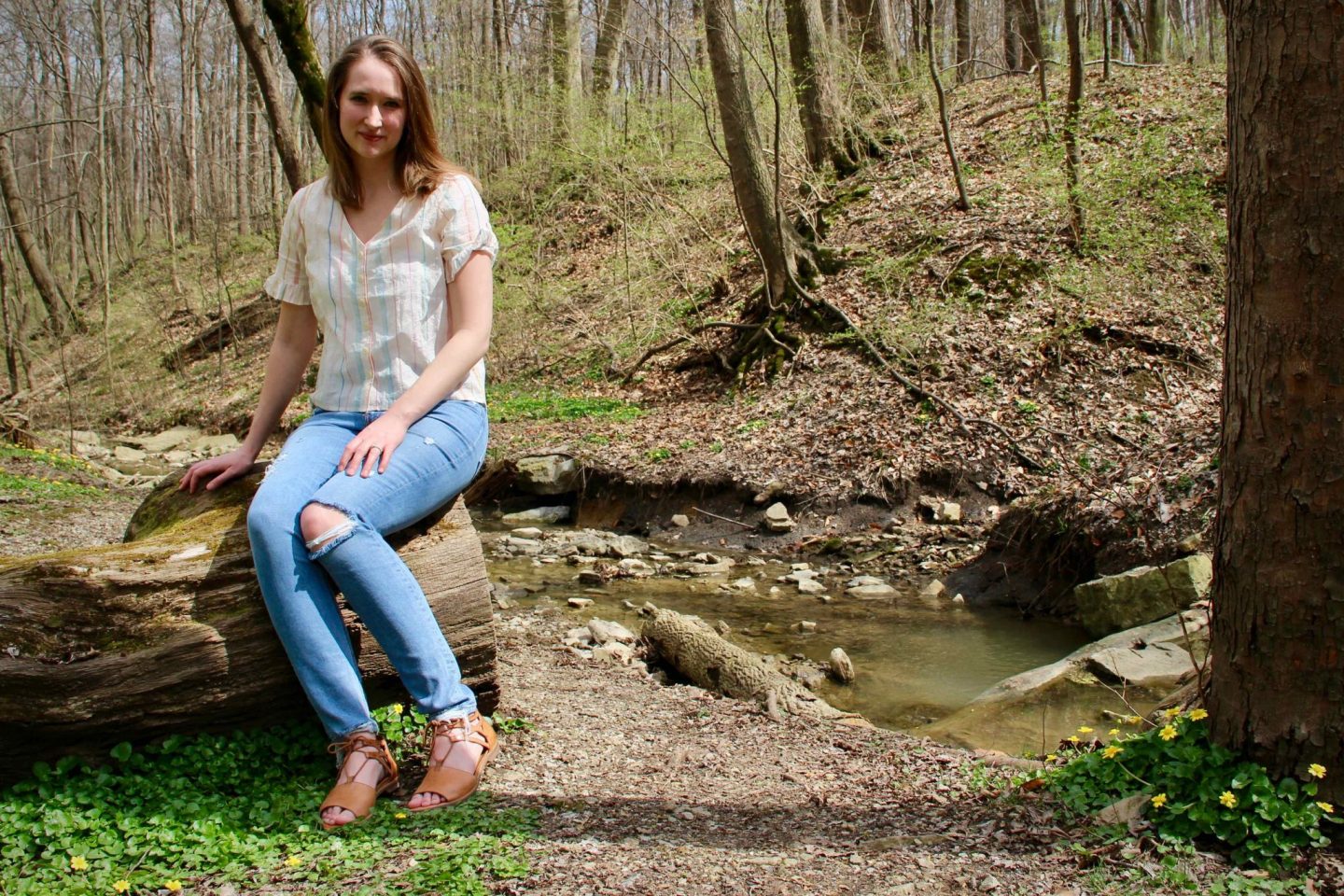 What are your favorite 5 spring style essentials this season?
Also Visit: The Perfect Spring Shirt and Ferry Ride to Bainbridge Island
Disclaimer: This post contains affiliate advertising, which means that if you click on or purchase a product through a link, I may earn a commission.