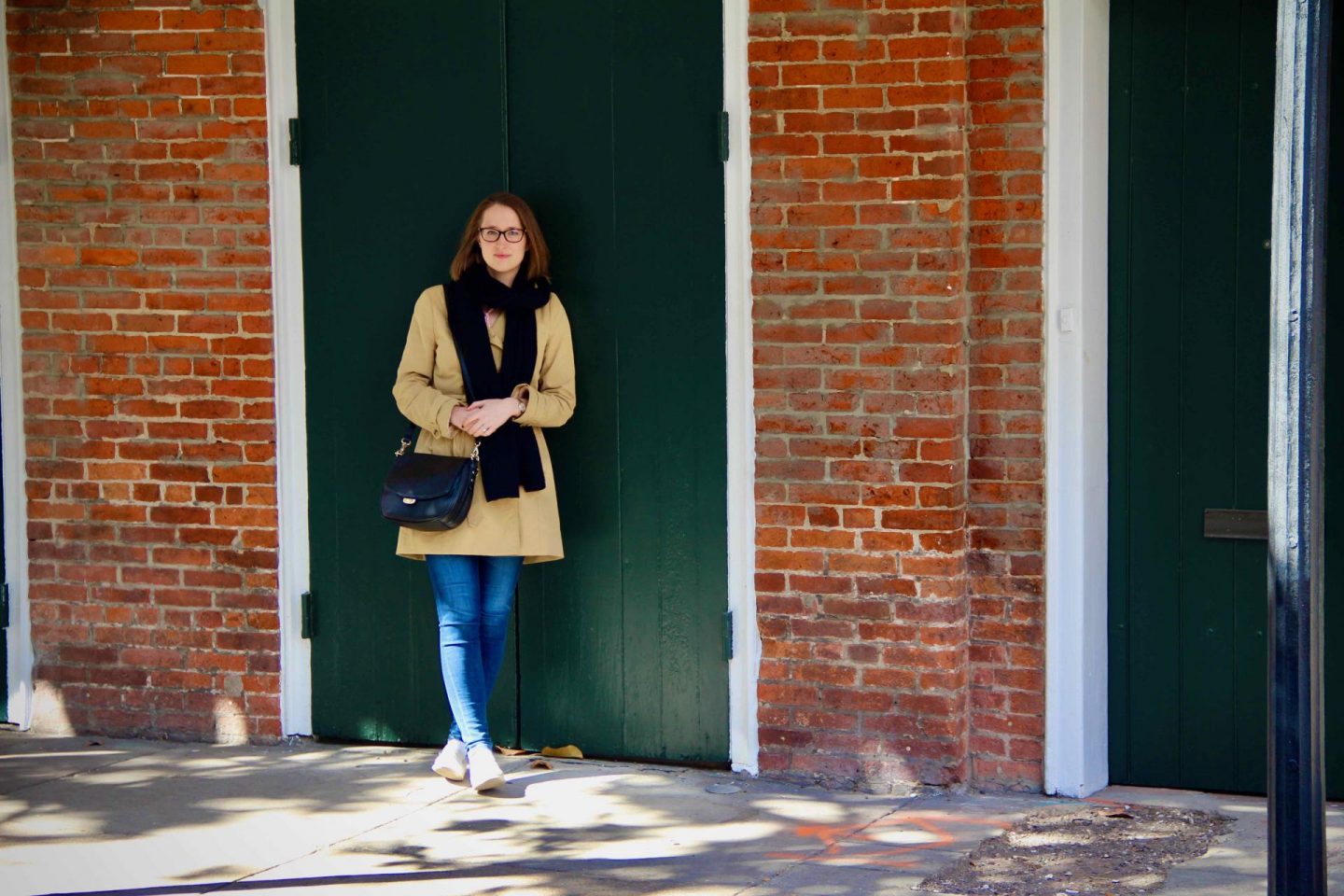 New Orleans is a vibrant city with so much to explore! From jazz music on Bourbon Street to fancy meals at Commanders Palace to exploring the French Quarter. Because of all these different sides though it can be difficult to pack for the city, especially if you are only going for a short period of time. This packing guide helps outline what to pack for exploring during the day and night to be prepared for anything!
Disclaimer: This post contains affiliate advertising, which means that if you click on or purchase a product through a link, I may earn a commission.
New Orleans Packing Guide
Late winter/early spring in New Orleans tend to be unpredictable with temperatures ranging from ~40-70s with rain planned frequently in the forecast. Making sure you are prepared for this mix is essential and this New Orleans packing guide helps outline what to pack for days of exploring and evenings out on the town!
What to Pack for Exploring During the Day
For exploring NOLA during the day, I packed items that were easy to layer due to the wide range in the forecast and the unpredictability of the weather.
For my top layering piece, I packed a classic J. Crew trench coat that kept me super warm throughout the day. This classic staple looked great and was water proof in case it rained. I paired this with my favorite black blanket scarf. The cashmere of this scarf makes it super warm! It is also super light weight which is great for layering while traveling!
As standard items, I packed my favorite AG jeans, Cole Haan Walking Shoes that are super comfortable, and a small Kate Spade Purse to hold everything during the day. I packed a couple dresser tops for during the day that made it easy to transition into dinners. I absolutely adore this Giambattista Valli blouse and this Free People one!
What to Pack for Out on the Town
Whether you are planning to go to Commander's Palace (they have a formal dress code) or hang out on Bourbon Street at night, I love packing a couple dresser options, especially in brighter colors.
This season, I love pops of red! This silk Equipment dress is absolutely perfect for going out in New Orleans (plus it's currently on sale!!!). I also really love the fun print of this Equipment dress as well (also on sale!!!). Both of these look great with these fun red sandals!
You might also enjoy: New Orleans Travel Guide and What to Pack in Your Carry-On