Following our Nashville trip in December, I wanted to officially post about one of the best experiences from our adventure – getting to see live country music in Nashville! Having been a fan of country music since birth, this was part of my bucket list to experience country music where it all started!
Disclaimer: This post contains affiliate advertising, which means that if you click on or purchase a product through a link, I may earn a commission.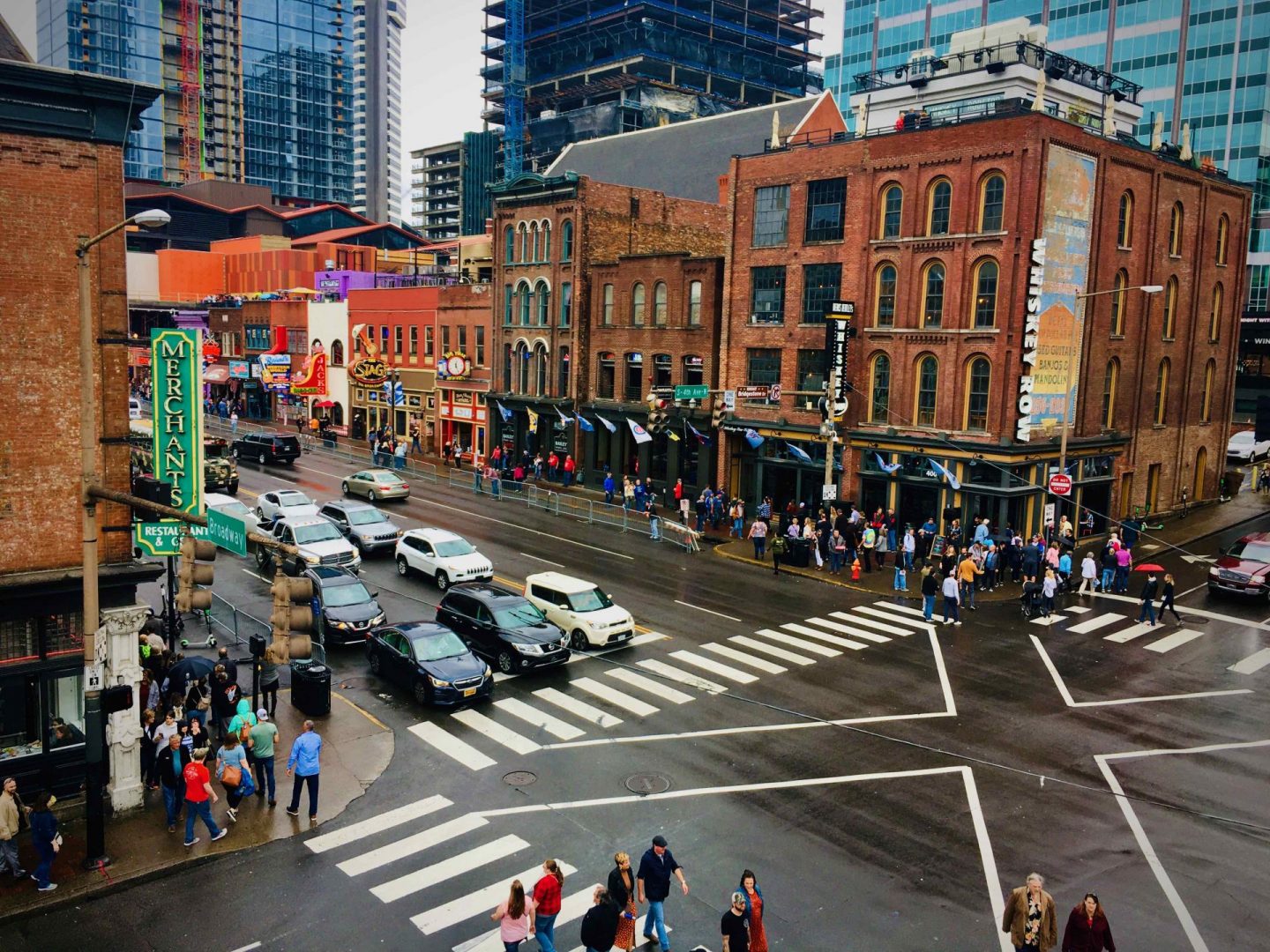 Live Country Music in Nashville
Nashville is known as the birthplace of country music! It is where it all started with the Ryman Auditorium and the Grand Ole Opry. Most famous country music stars got their big breaks performing in Nashville. To this day, musicians come from across the US to try and make a name for themselves. This is why, there is absolutely no shortage of way to experience live country music in Nashville!
Where to see Live Country Music in Nashville
There are really 4 key ways to see live country music in Nashville. From the bar scenes on Broadway Street and Post Alley to Large Auditoriums and even local hotels. Everywhere you go throughout the city, you are bound to hear some amazing music spilling into the streets.
Broadway Street
Broadway is really the place to go to experience live country music. There are many famous bars, including the historic Tootsies (where some of the most famous country artists were discovered) and the new Jason Aldean bar. Every step on this strip brings different music and sounds and many of the bars are multi level, meaning that even within one bar, you can get multiple different artists. The rowdy atmosphere, greasy food, & bachelorette parties much the street a fun experience.
Post Alley
Next up, there is Post Alley. Similar to Broadway Street, it is more of a bar scene; however, Post Alley is much more laid back and local. Post Alley has some amazing live music without the chaos of Broadway. From local restaurants and shops, you can listen to live country music while relaxing like a local.
Large Auditorium
There are always tons of live large concerts going on throughout the city. From the Grand Ole Opry performances to large stadiums, you can easily search for a paid concert online going on somewhere in the city. Every weekend, there is some big name star of country music performing in Nashville.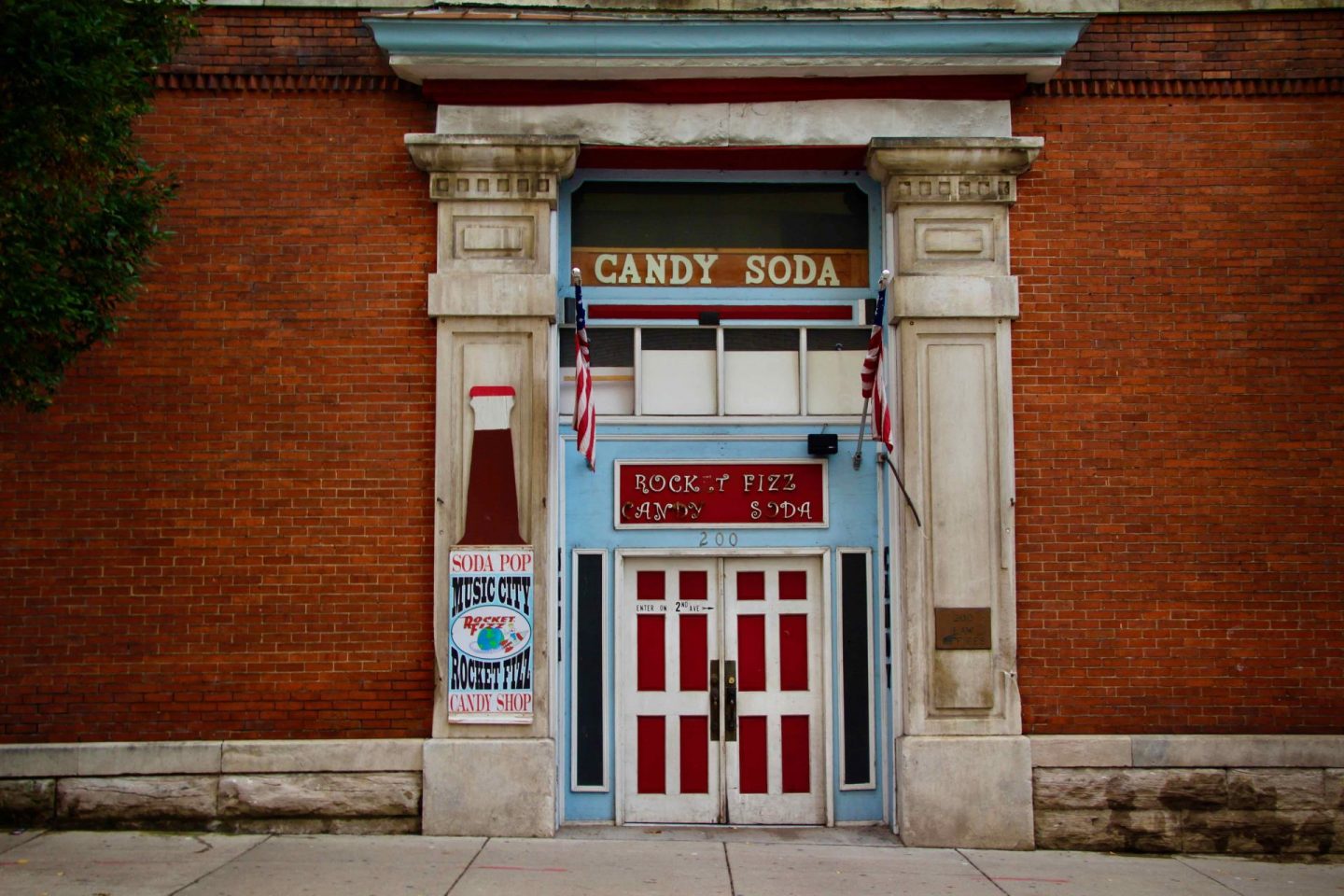 Hotels
Last, but not least, many of the local hotels also have artists perform in their lobbies and bars. This is a great way to listen to live country music in Nashville without even leaving your hotel. These artists are equally as talented as any you will find on Broadway and Post Alley, but the atmosphere is much more relaxed! We stayed at the Nashville Hilton DoubleTree and they had live country music every night at their bar that was fabulous!
What to Wear for Live Country Music
Nashville style is very laid back. From flannel shirts to denim dresses, comfortable is the name of the game. I packed with me plenty of denim dresses (including my favorite J.Crew dress), my favorite Madewell denim jacket, Cole Haan booties, & a couple scarves in case I got cold. These were casual, comfortable, & looked great for live country music in Nashville:
You Might also Like: Nashville Travel Guide and My Bucket List