Known as Music City, there are so many things to do in Nashville, TN! We spent a long-weekend exploring the city, taking in amazing country music, going back in history & eating local specialties. This travel guides help summarize our visit & some of the best things to do in the city!
Disclaimer: This post contains affiliate advertising, which means that if you click on or purchase a product through a link, I may earn a commission. 
Nashville TN Travel Guide
This Nashville Travel Guide highlights where to stay, what to pack, & top 5 things to do in Music City …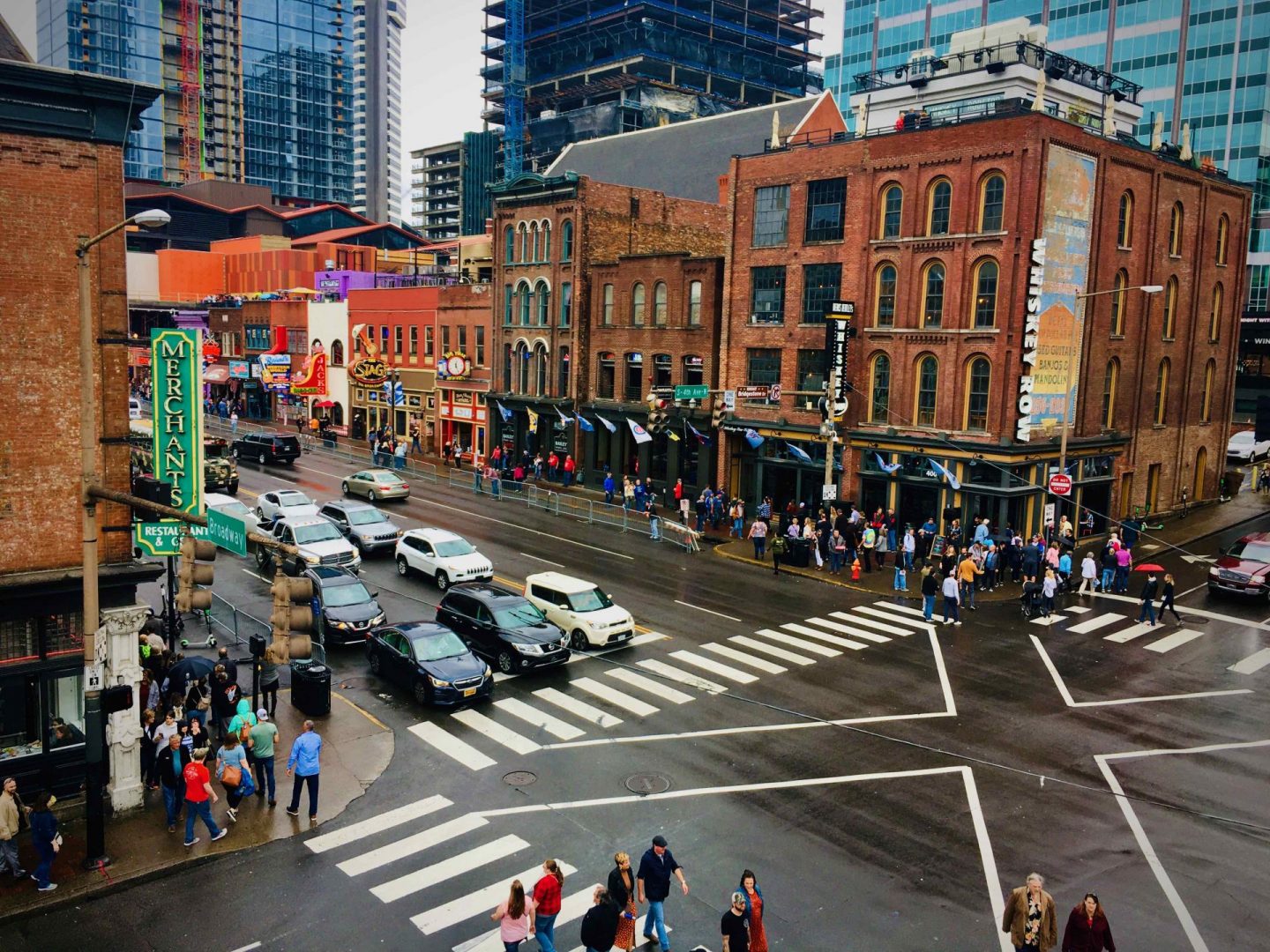 Where to Stay in Nashville TN
Whether we are traveling internationally (like Paris, France) or domestically (like Chicago or Seattle), we love staying right in the heart of the action. Nashville was no exception. We choose to stay at the Nashville Hilton DoubleTree which was only a short walk away from all the action. The hotel was also recently renovated and the rooms had such cute decor! Also who can pass up the free cookies that Doubletree gives out any time you want one?! They also had live music at the hotel bar which was a perfect way to end the evening without the crowds of Broadway.
What to wear in Nashville TN
Since we were only in town for a 3-day weekend, I packed light for our visit. I brought with me this amazing J.Crew Chambray Dress (currently on sale!) which was perfect for exploring the town during the day paired with this Free People Whisper Fringe Blanket Scarf for added warmth. I also brought my favorite Madewell Denim Jacket and paired it with L'Agence black jeans & a black Halogen shirt for one of the cooler days of our adventure. For each of the days, I wore my Cole Haan Black Booties which were great for walking around and fit in amongst all the cowboy boots.
Things to do in Nashville TN
From listening to world-class live music on Broadway to taking a step back in history at the Ryman Auditorium, these are our 5 favorite things to do in Nashville TN to experience all that Music City has to offer.
Listen to Live Music on Broadway
Broadway is the spot to be for live music in Nashville. You can't visit Nashville without stopping in one of the bars on Broadway. With numerous Honky Tonk bars to choose from, there is something for everyone. Strolling along Broadway, you will hear all the sounds of Music City. Stop in the historic Tootsies (where some of the most famous country artists were discovered) or the new Jason Aldean bar to experience the live music scene in Nashville, TN.
Explore Post Alley
If the hustle and bustle of Broadway becomes too much, escape off the beaten path to Post Alley. Exploring this cute side area of Nashville you will take in local restaurants, artwork, and shops. Post Alley also has some amazing live music without the chaos of Broadway.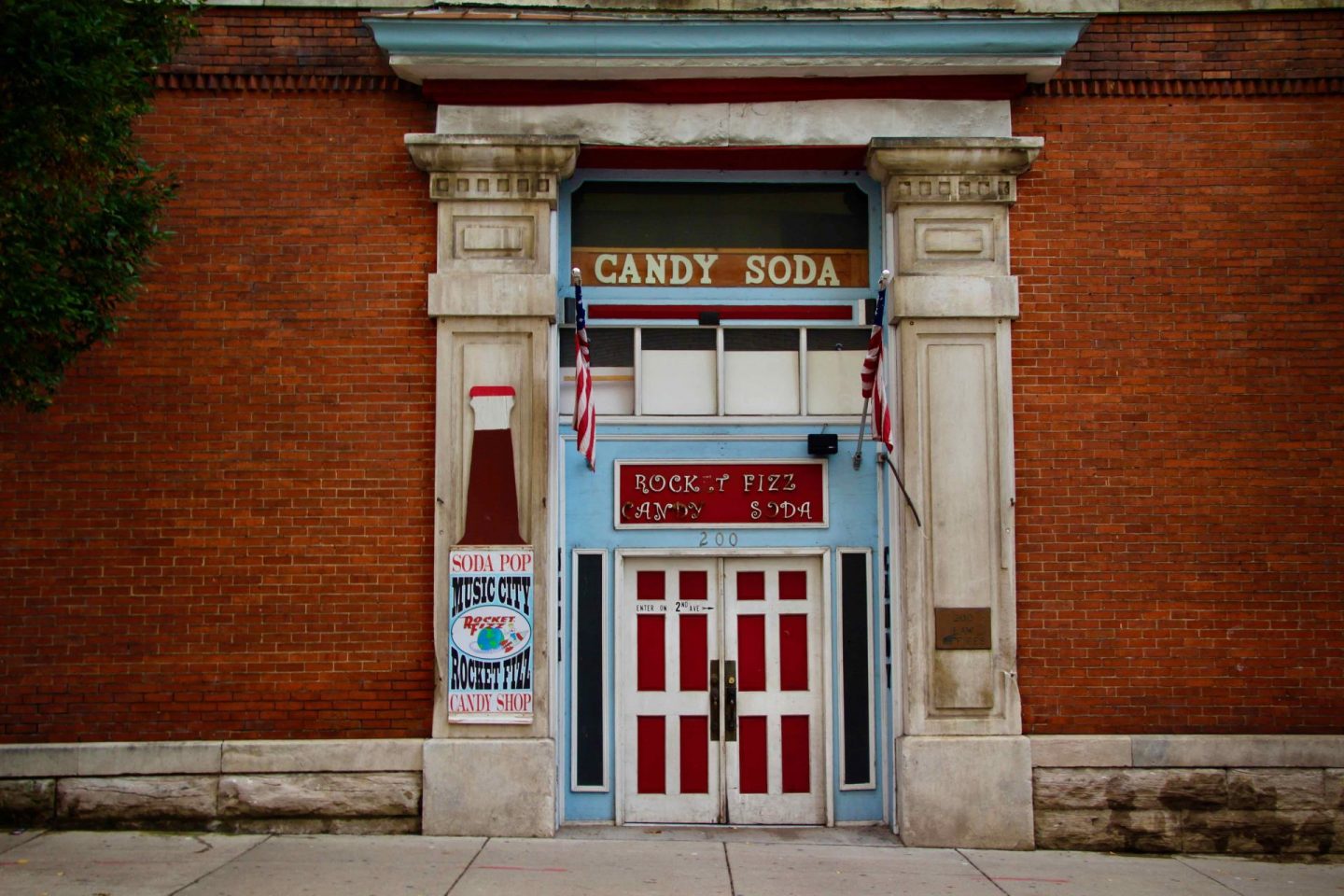 Eat the Famous Hot Chicken
Next up on our top things to do in Nashville is eating the famous Nashville hot chicken at Hattie B's. Be prepared to wait in the long line, but it is well worth it to experience the best in the world!
Hidden among the skyscrapers of downtown Nashville is a replica of the Greek Pantheon, complete with an huge Athena statue. This replica was built as part of a world's fair and is a great place to spend an afternoon walking around the gardens and marveling at the architecture. You can even go inside to see the Athena statue, artwork, & learn more about the building (admission ~$6 for adults)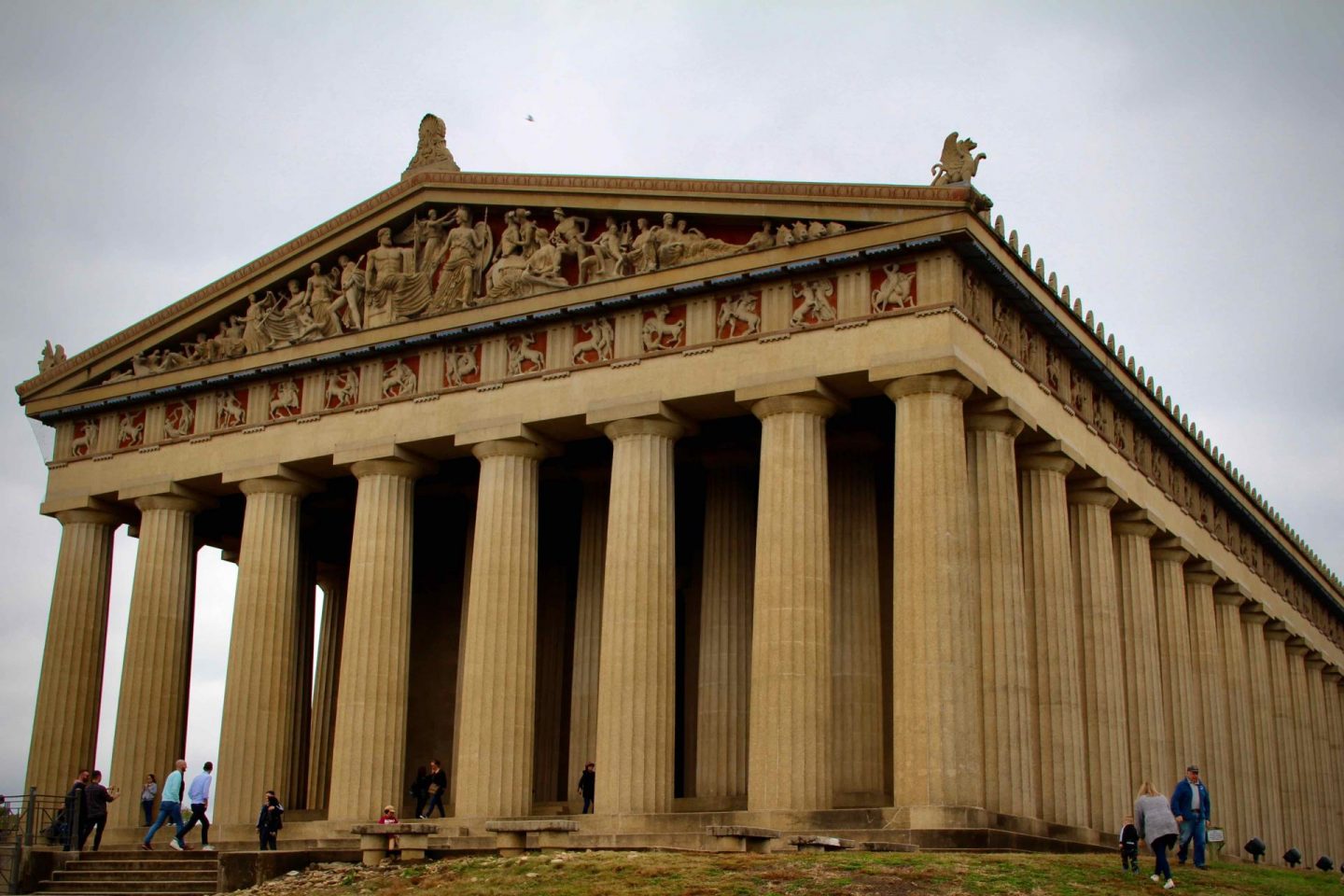 Last but not least, no trip to Music City would be complete without a visit to the Historic Ryman Auditorium – the birthplace of country music (admission ~$24 for adults). The Ryman is famous for being the start of the Grand Ole Opry.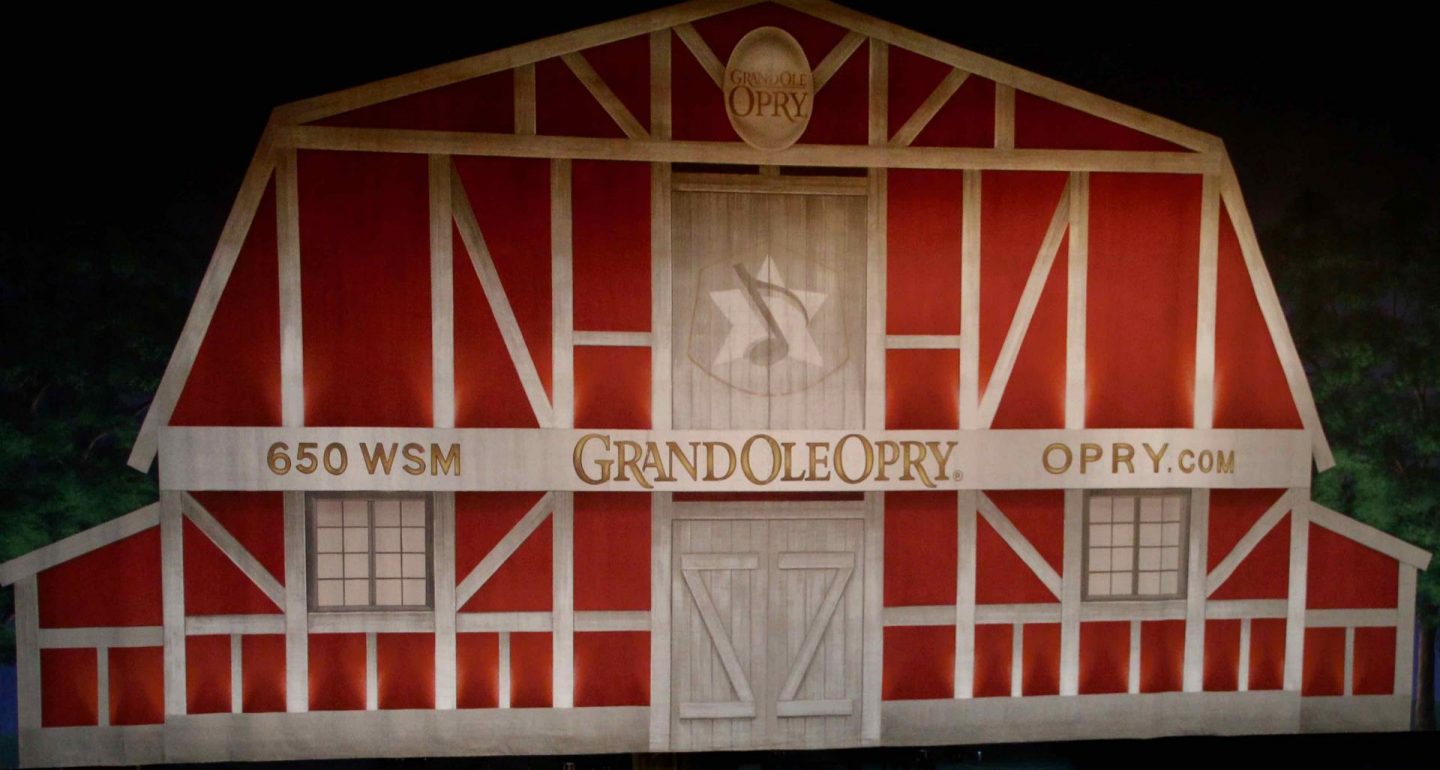 If you enjoyed reading, you might also like: 3-day Chicago Itinerary and An Afternoon on the Kentucky Bourbon Trail