Starting this month, I will be doing a standing round-up of my top 5 favorite things from the week. This post will launch every Friday and will range from random Amazon purchases to fashion picks (like this week's post) to everything in between! This week I'm highlighted my fall fashion favorites:
Disclaimer: This post contains affiliate advertising, which means that if you click on or purchase a product through a link, I may earn a commission.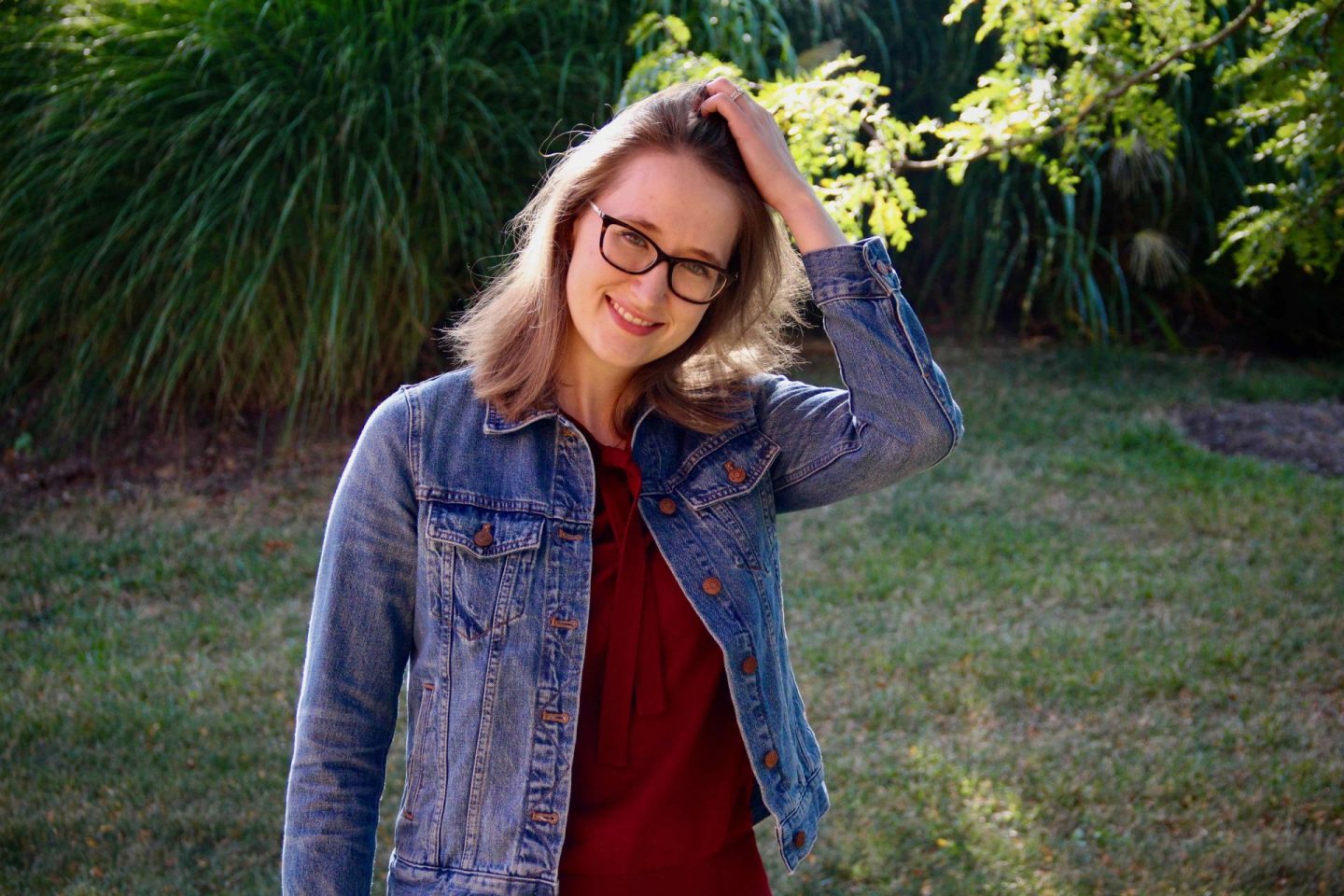 5 Fall Fashion Favorites
This week, I'm highlighted some of my fall fashion favorites. From cozy cardigans to flannel shirts these are my Friday 5:
I was skeptical of all the hype around Barefoot Dreams … that is until I tried one of their sweaters and now I'm hooked! The Barefoot Dreams CozyChic Circle Cardigan is the coziest sweater ever! The fabric feels so luxurious and is so comfortable for fall! Plus this Barefoot Dreams Circle Cardigan is a great layering piece for cooler days.
I couldn't do a top 5 for fall without mentioning my favorite Madewell Denim Jacket! In case you missed my denim post earlier this week or my 4 fall jackets post from September, this jacket is one of my favorite things when the weather begins to turn! I've had my Madewell Denim Jacket for years and it is still one of my favorite purchases! It's so easy to pair with sweaters (like this Boden Sweater), boho dresses (like this AllSaints dress) , or even casual hoodies (like this one for under $50) for great fall looks!
Another one of my favorite fashion items this fall are paperclip chain necklaces! I really love how they look layered and this Madewell Paperclip Chain Necklace – under $40 is so perfect! I also really love this Nickho Rey Capri Crystal Chain-Link Necklace (splurge worthy!). The crystal detailing is so special!
Fall is the best time to enjoy flannel – whether it's taking out the flannel sheets or wearing flannel shirts! One of my favorite flannel shirts is the Rails Flannel Shirt (love the raw hem detail) – currently on sale! It is super soft and cozy!! Plus the flannel is light weight and very warm! I also really love this Etoile Isabel Marant Idety Ruffle-Shoulder Flannel Plaid Top!! I love the ruffle shoulders & high neckline that is perfect for this fall! If you are looking for a steal, this Harve Benard Roll Tab Tie Front Plaid Print Flannel Shirt (under $25) is also perfect!
Last, but certainly not least … the Madewell Leopard Remi Mules! In case you missed my recent post on how to style these, nothing is more perfect for fall than these mules! Not only do they make the perfect house slipper this fall, but they add a fun pop of print to any outfit!
You might also enjoy: Madewell Leopard Mules + 3 Fall Outfit Ideas and 4 Jackets that are Perfect for Fall