Temperatures are starting to get cooler, days are getting shorter, and leaves are beginning to fall. It's time to begin the transition from your summer wardrobe to your fall wardrobe. A great place to start is with layering pieces that are good for cooler mornings and easy to take off throughout the day as temperatures allow. These are my 4 favorite jackets that are perfect for fall:
Disclaimer: This post contains affiliate advertising, which means that if you click on or purchase a product through a link, I may earn a commission.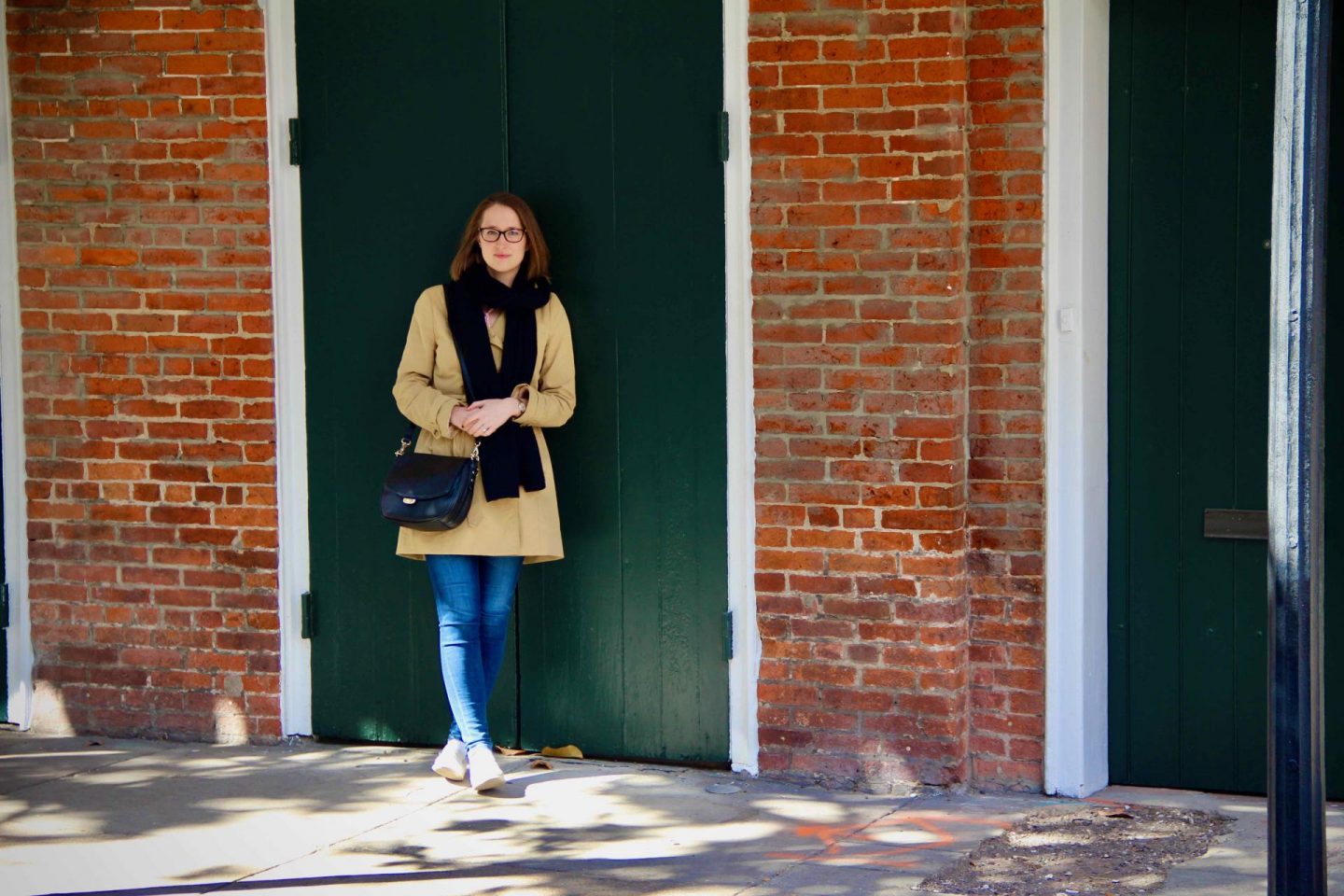 4 Jackets that are Perfect for Fall
Below are 4 jackets that are perfect for fall transitions. From denim jackets that are good for the start of fall to leather jacket that are a staple as we head into cooler winters:
Denim Jackets are great for summer to fall transition. They have a casual look and are the perfect layering piece for cooler mornings. I adore my Madewell denim jacket that I've had for years. This denim jacket that is perfect for fall is so versatile – from layering with a plain white tee to dressing it up with a silk shirt.
Another jacket that is perfect for fall is a leather jacket. A good leather jacket is worth the investment as it lasts for years! They are great pieces for late falls and well into winter. They have a edgy vibe, but look great both casually with a simple tee or dressed up with a fancy blouse. This Vince cross front leather jacket is a favorite from last year that is so classic and chic!
3 | The Perfect Trench Jacket for Fall
Another great staple jacket for fall is a trench jacket. It adds another layer of warmth on cooler days and helps protect from late fall rain showers. This is perfect for fall layered with a scarf or overtop a cute dress.
Last but not least of my 4 jackets that are perfect for fall – a cranberry blazer! This is the perfect preppy staple. It looks great layered for work or casually with jeans for a put together date night. I love this Rag & Bone Lexington blazer that works from fall into winter!
You Might Also Enjoy: 3 Ways to Style a Leather Jacket and My Favorite Fall Jacket