Torino Italy is one of those hidden gems of Europe in that is not normally on the typical itinerary, but a great addition, especially in Winter! We spent 7-days in Torino Italy and the surrounding area learning about the history and culture of this northern Italy metropolis. And boy did we have a blast! From skiing in the Alps to exploring all the Savoy luxurious castles throughout the city to the amazing food, Torino was a great area to explore! This is our 7-day Torino Italy Itinerary!
Disclaimer: This post contains affiliate advertising, which means that if you click on or purchase a product through a link, I may earn a commission.
7-Day Torino Italy Itinerary
We spent 7 days in the northern Italy area around Torino. We flew into the Torino airport and spent 3 days in the city center, before heading north to the Alps to ski for 3 days. Our last day, we returned to Torino before flying home.
3 Days in Torino
We flew into the international airport in Torino Italy that was small, but perfect in the sense that it had flights to all the major airports in Europe. This made it super easy to get into and out of the city! From the airport, we took a taxi to our hotel in the city center, A.C. Marriot Torino. It was an old pasta factory that they converted into a modern hotel. This hotel was in the perfect location for our first 3 days in Torino! It was right next to Eatly for amazing dinners and the metro station making it super easy to get around the city without a car!
After checking into our hotel on the first day, we headed to the Museo Egizio or Egypt Museum (~15 Euros for admission)! This museum was huge (second largest museum in the world dedicated to ancient Egypt)! We could have easily spent a full day exploring the museum and listening to the audio guide of all the exhibits. However, we were able to see most of what we wanted to see in 3 hours.
Next, Torino is known for their sprawling piazza's, so we headed to the Piazza San Carlo for a late lunch. While there, we enjoyed one of the weekend markets and shopped for some handmade souvenirs to take home. We wondered around this area and the city center for the remainder of the afternoon before heading back to our hotel for a dinner at Eatly. This amazing (and affordable) grocery store/restaurant is a must-do while in Torino! Not only is the food amazing with local Italian specialities, but the chain is originally from Torino! We settled on a steak dish with local wine and gelato to finish the amazing meal!
Our next day, we had breakfast at the hotel. It was such an amazing spread of eggs, pastries, and pretty much anything you could think of wanting for breakfast! Once we had our fill, we headed to the Royal Palace of Turin or Palazzo Reale di Torino (~15 Euros for admission). We walked through the lavish halls, admired artwork throughout the palace and ended by exploring the gardens. It was a great way to learn more about the history of the city and the Savoy family's influence on the city.
After the palace, we walked around downtown toward the Mole Antonelliana. We found a quick sandwich cafe for lunch along the way. One we arrived at the Mole (~15 Euros for admissions), we took a ride up to the top & enjoyed fantastic views of the city. After wondering around at the museum, we continued to wander along the streets of downtown Torino taking in all the amazing architecture.
Finally, we ended up walking along the Po River banks and ended up at our favorite restaurant from the trip – La Cantinella. This was a local recommendation and we were a little hesitant with the nondescript building, but it was so amazing! We ordered steak tartare as an appetizer and then this amazing salt seared steak to share as our main entree with truffled potatoes. It was the best meal of our entire trip!
On our 3rd day of our 7-day Torino Italy Itinerary, we rented a car and headed outside the city center to another Savoy palace – Venaria Reale Palace (~25 Euros for admission). This palace was recently restored and it was even more spectacular than the Royal Palace in the city center. My favorite was exploring the ballroom (reminded me so much of the hall of mirrors from our recent Versailles trip) and the meticulous gardens.
After exploring the palace we wandered in the adorable little town, window shopping. The small town had so many cute little shops. We then grabbed lunch at a nearby cafe & enjoyed the ambiance of the town.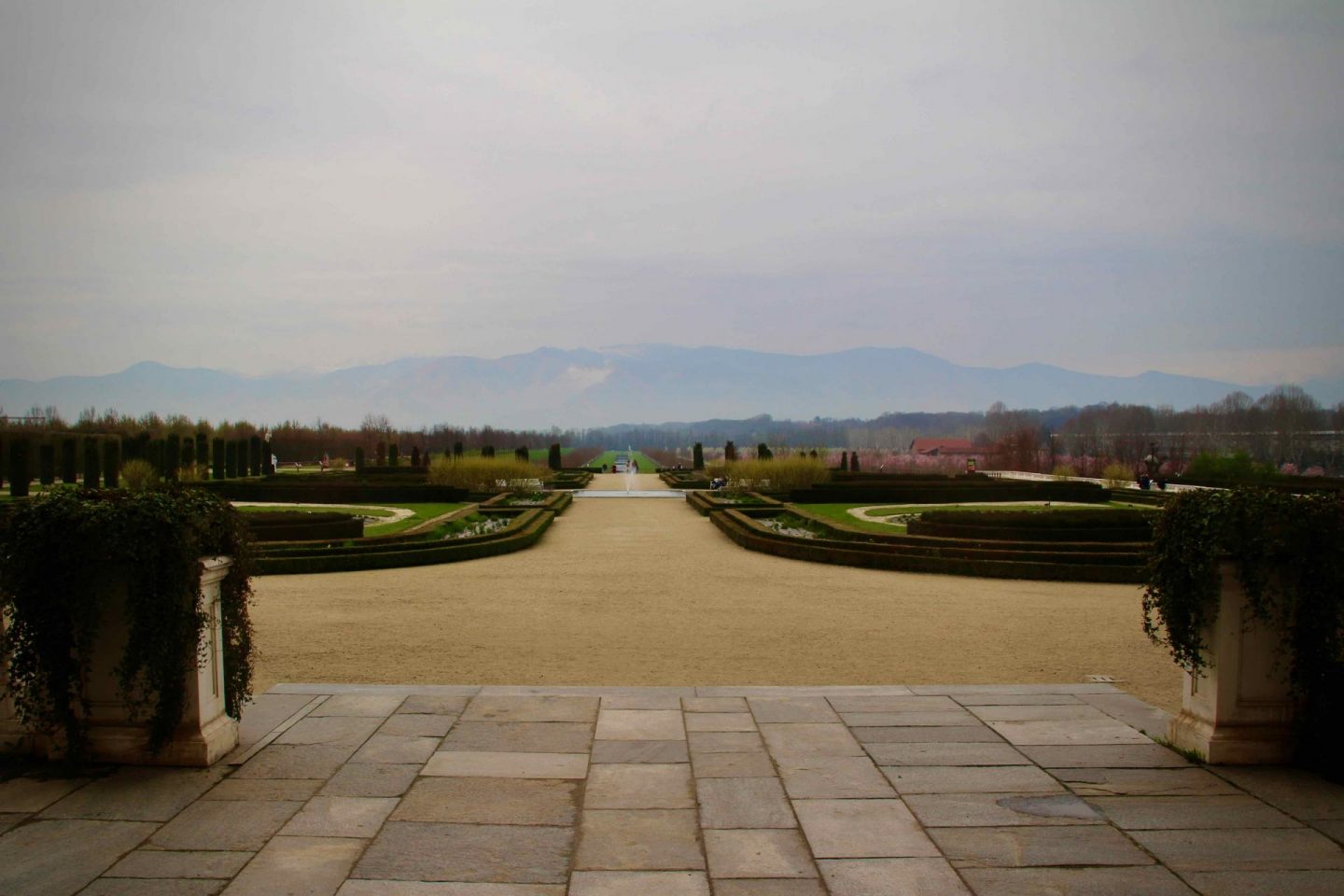 Following lunch, we headed back into Torino with a quick stop at the Superga Church. Perched on a hilltop overlooking Torino, this church built in the 18th century. It had spectacular views of the city. Returning back to our hotel, we grabbed pizza and pasta at Eatly. We also made sure to pick up some food for our next 3 days in the Alps. This included local pasta, vegetables, & olive oil. We also picked up souvenir chocolate and hazelnut spreads to take back to the US.
As I mentioned in my bucket list adventure, we spent days 4-6 of 7-day Torino Italy Itinerary in the Italian Alps at the most perfect town of Sestriere. This town borders Italy & France and is home to the Via Lattea ski resort that was used during the 2006 Olympics. This adorable town was about an hour from Torino and we decided to stay at an adorable Airbnb condo that was walking distance to the ski slopes. This was an ideal location and made it super easy to enjoy the experience amongst the Alps for 3 days of our trip.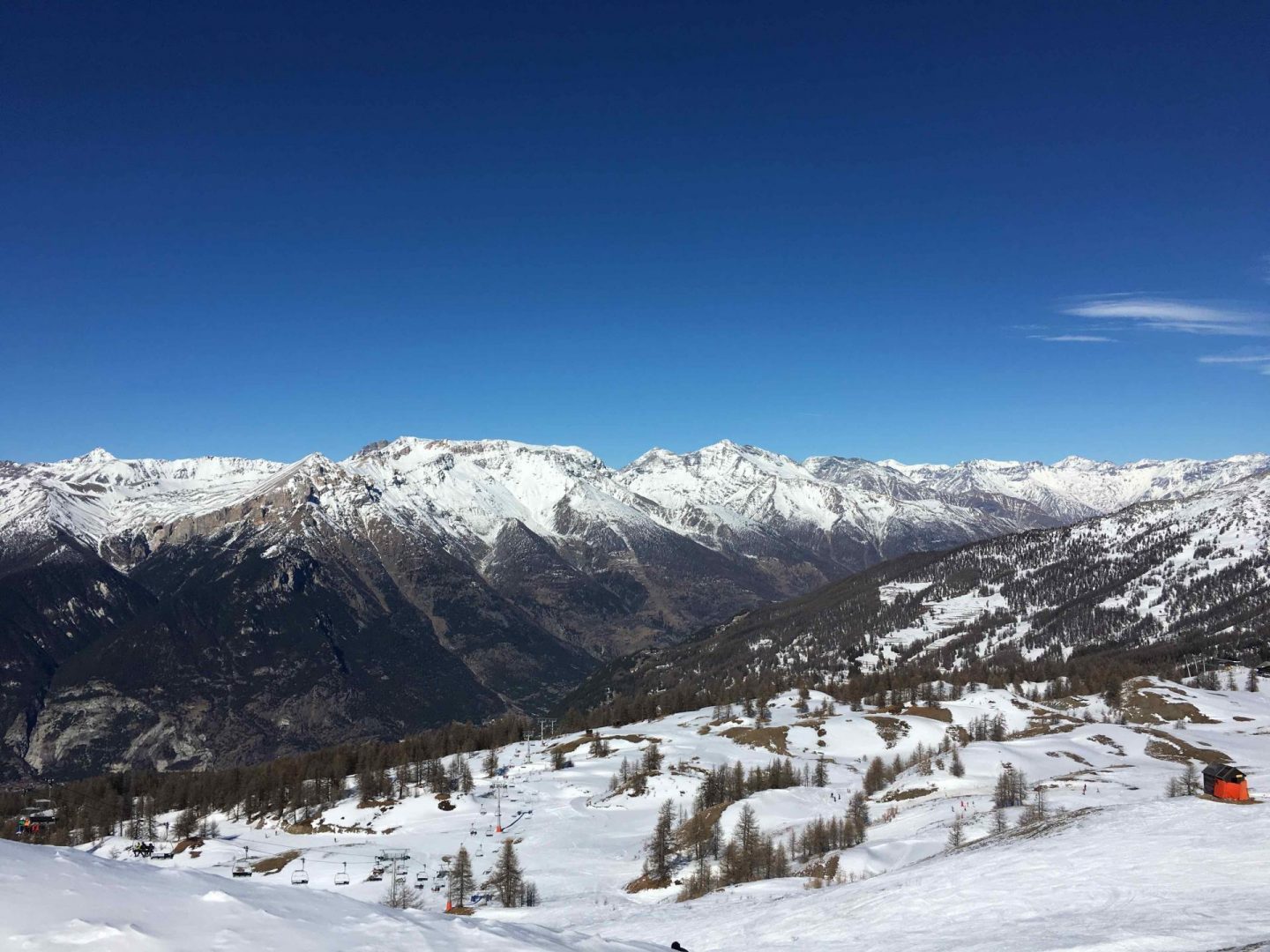 Day 4-6: Skiing in the Alps
We left Torino early on Day 4 of our itinerary, stopping along the way at Decathalon to pick up some gear that we forgot to pack (including googles & ski-pants). Decathalon was a great place to get cheap, quality gear for our ski adventure. Once we arrived in Sestriere, we first headed to to buy our lift passes for the 3 days we planned to ski and then to a local rental place for skis & boots. Once we had everything we needed, we headed out to on the slopes for 3 spectacular days of skiing!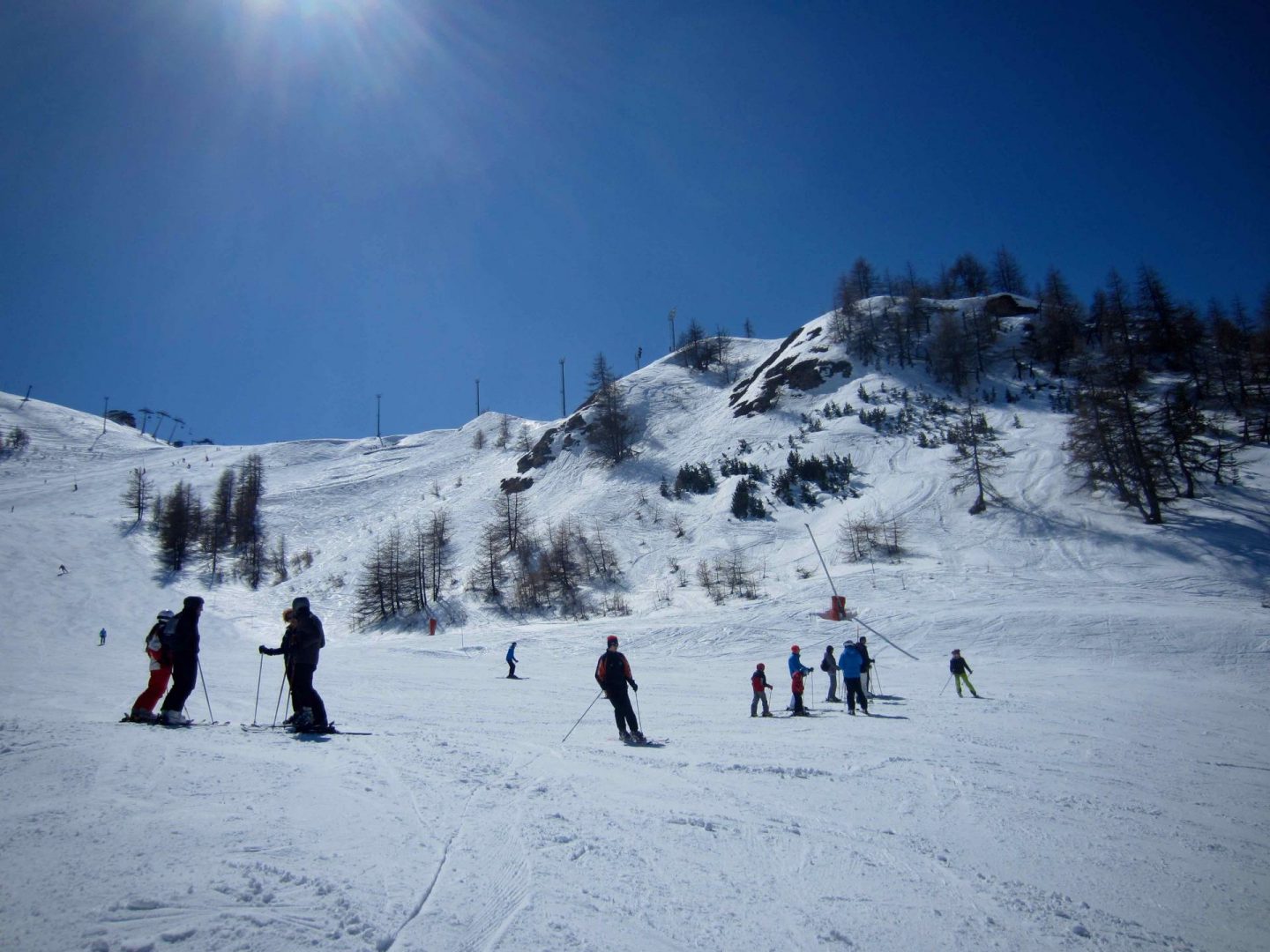 On day 6 of our adventure, after we finished skiing for the day, we headed back to Torino for one last night at the A.C. Marriot Torino. After a long day of skiing, we planned to relax on our final day and wanted to be closer to the airport for our travel day.
Day 7: Travel Departure
On our last day of our 7-day Torino Italy Itinerary, we decided to sleep in and enjoy a late brunch at Eatly before traveling back to the Torino airport & flying back home.
You might also like: Torino Italy Travel Guide and 7-day Italy Itinerary