Continuing with my series on bucket list adventures, my first one for this year was skiing the Italian Alps in Torino Italy. As part of our 7-day Torino Italy Itinerary, we carved out 3 days to ski the Italian Alps. Home to the 2006 Olympics, we were not disappointed with the amazing skiing at the Via Lattea in the picture perfect town of Sestriere. This world class skiing was a perfect stop on our travels and an awesome bucket list adventure!
Disclaimer: This post contains affiliate advertising, which means that if you click on or purchase a product through a link, I may earn a commission.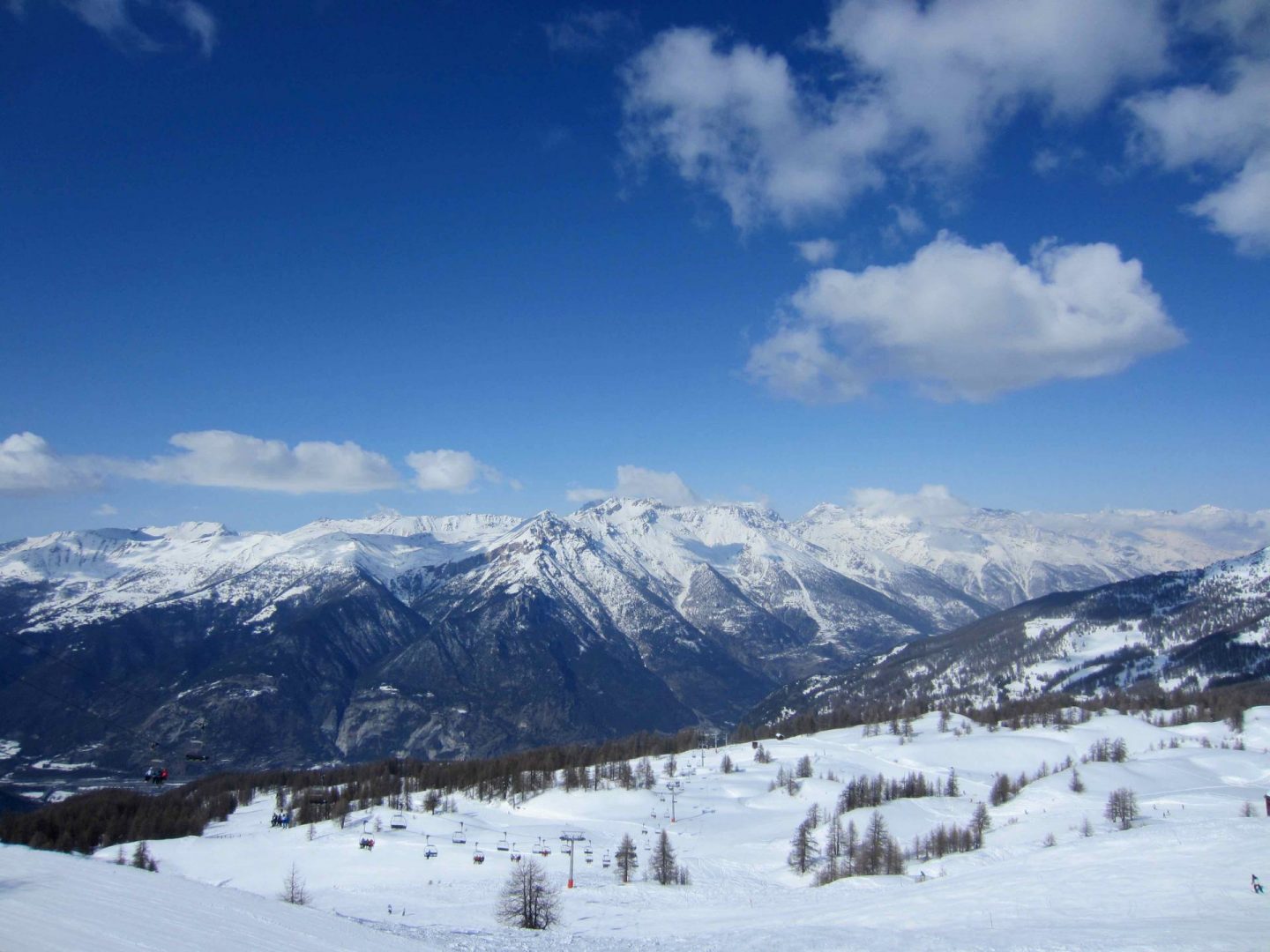 How to Get Equipment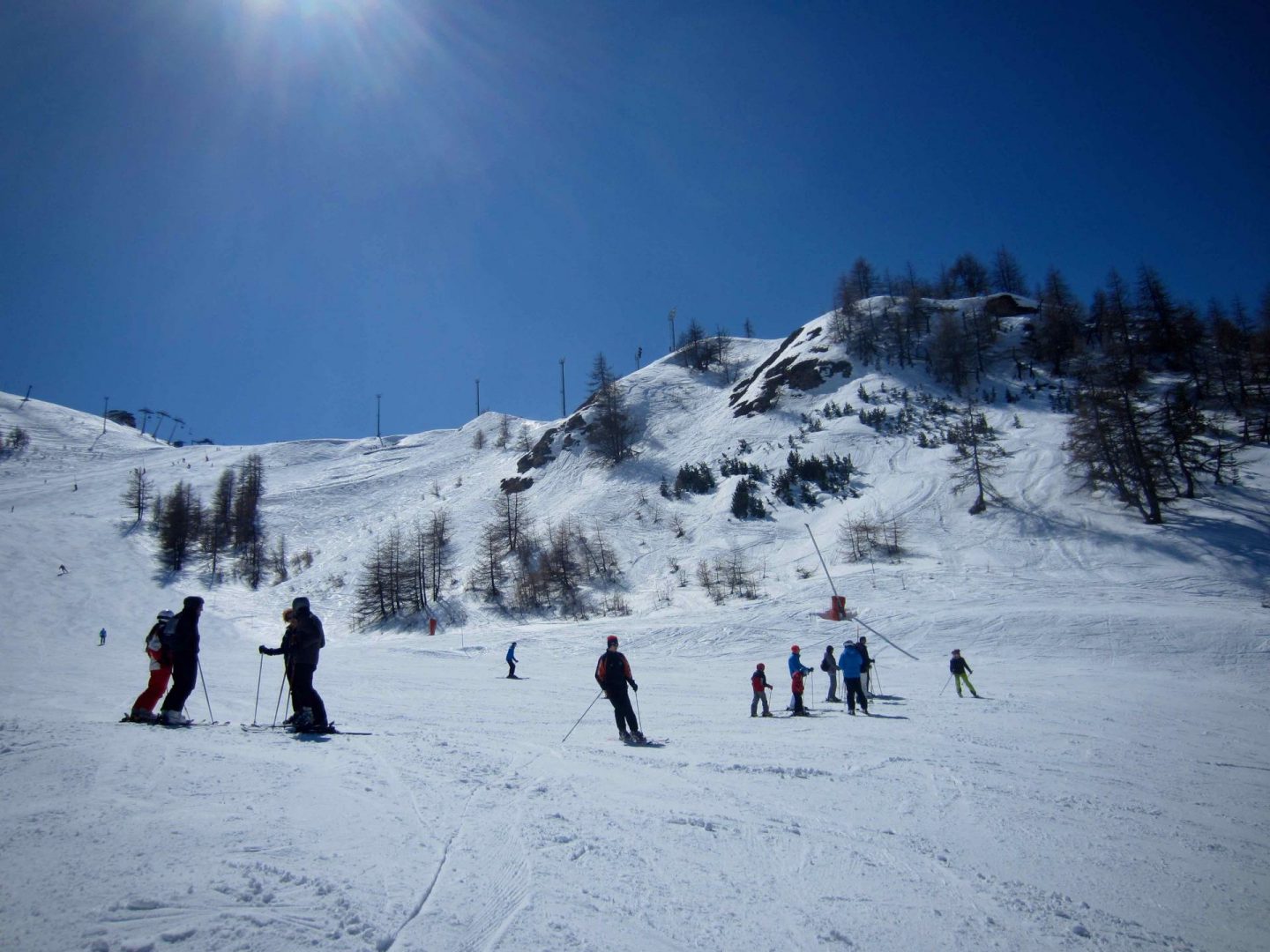 First up, how to get equipment for skiing the Italian Alps. You can always bring your skis and equipment with you if you have them; however, there are plenty of options to rent great quality equipment in Torino Italy. We planned to only ski for 3 days so we didn't bring our skis with us and choose to rent in Sestriere. There were numerous options to choose from and all were super helpful (and also reasonable). We didn't book in advance since there were so many different options and lucked out with amazing gear for the 3 days.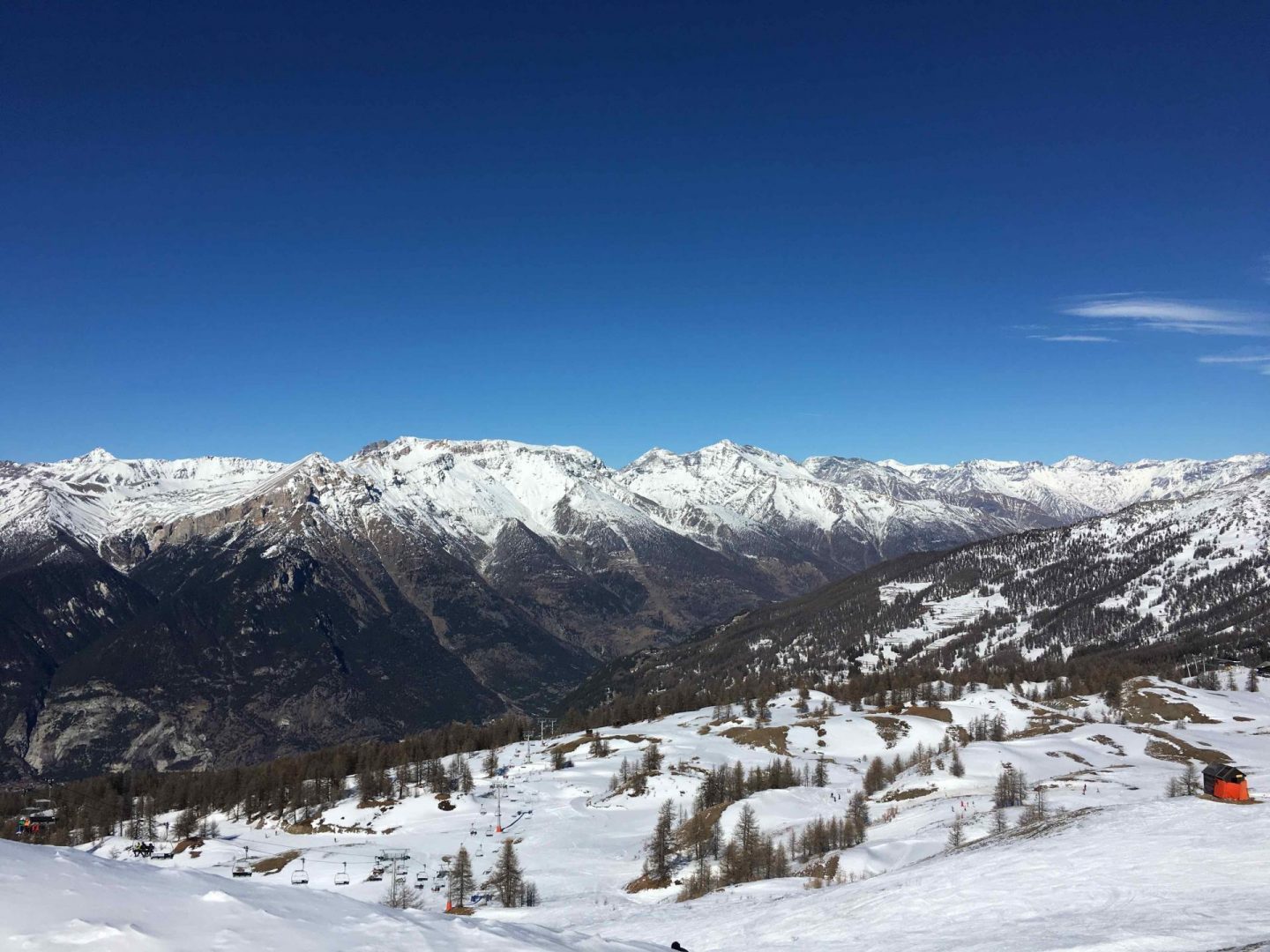 We also ended up buying other essential gear in Torino at Decathalon. Decathalon is a great place to get cheap, quality gear. We ended up getting googles, ski-pants, gloves, & additional layers all for under 100 Euros!
Other Essential Gear
Where to Go Skiing in the Italian Alps
There are many places that you can ski the Alps. From France, Italy, Switzerland, Austria, and Germany there are countless resorts to choose from. We choose skiing in the Italian Alps near Torino for this Bucket List Adventure and it did not disappoint! From spectacular slopes to amazing views of the Alp Mountains, it was such a surreal experience!
We flew into Torino, spent 3 days in the city before traveling an hour north to the most adorable little ski town of Sestriere. We rented the cutest little Airbnb cabin to stay at for the 3 day adventure with views of the mountains. This cabin was adjacent to the Via Lattea resort that was home to the 2006 Olympic games.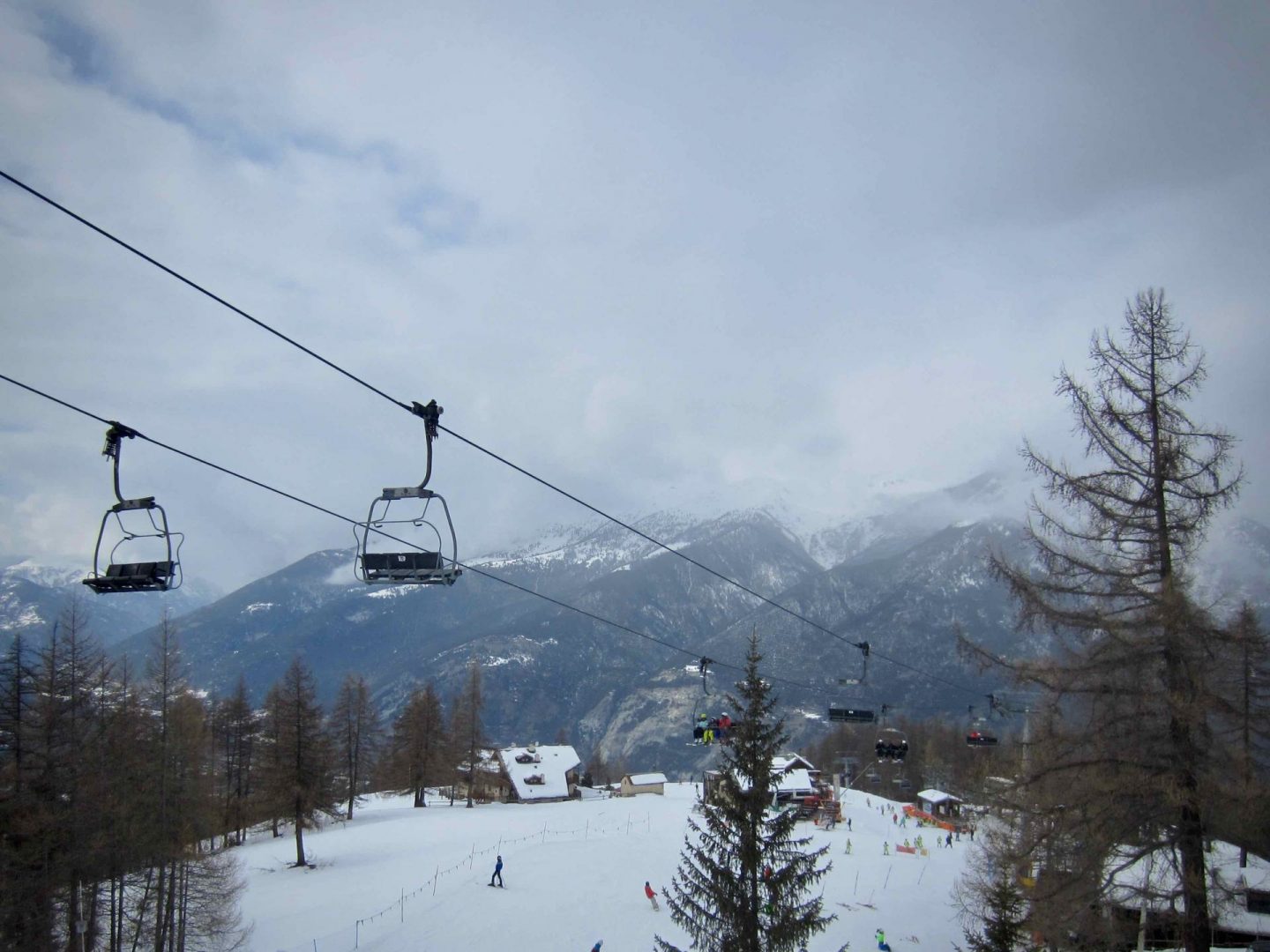 With over 60 different ski lifts and many miles of trails, Via Lattea resort was extensive! It covered both the Italian and French Alps. The trails ranged from moderate to hard depending on the area you ski. It was also super easy to cross areas and ski in both countries of the resort (just don't forget your passport). 3-days was just enough time to ski most of the trails and explore the extensive resort!
Now you must be thinking, well given it's fame and amazing trails, it's probably really expensive. Actually, ski passes were super reasonable at ~50 Euros for each day, which was much cheaper than some of the resorts in the US!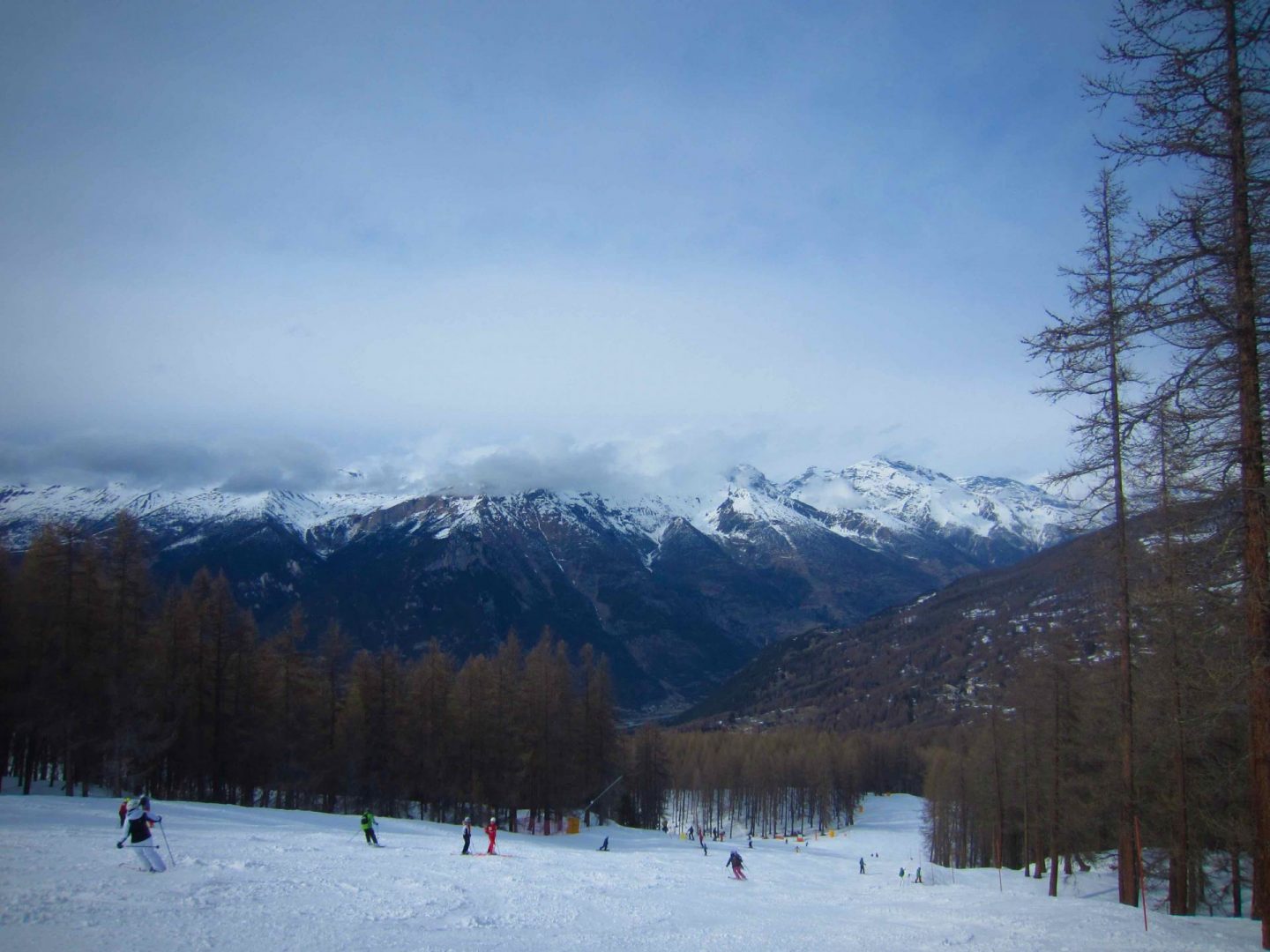 Hitting the slopes in Italy was such an amazing experience with incredible views! It was a great addition to our Torino trip and an awesome bucket list adventure!
You also might enjoy: My Bucket List and Torino Italy Travel Guide