Being in downtown Paris is always fun! There is so much to see and do – from visiting the Eiffel Tower to taking in the artists in Montmartre. However, it is always great to escape the busy city to experience more of France. What better place to take a day trip from Paris than Versailles?!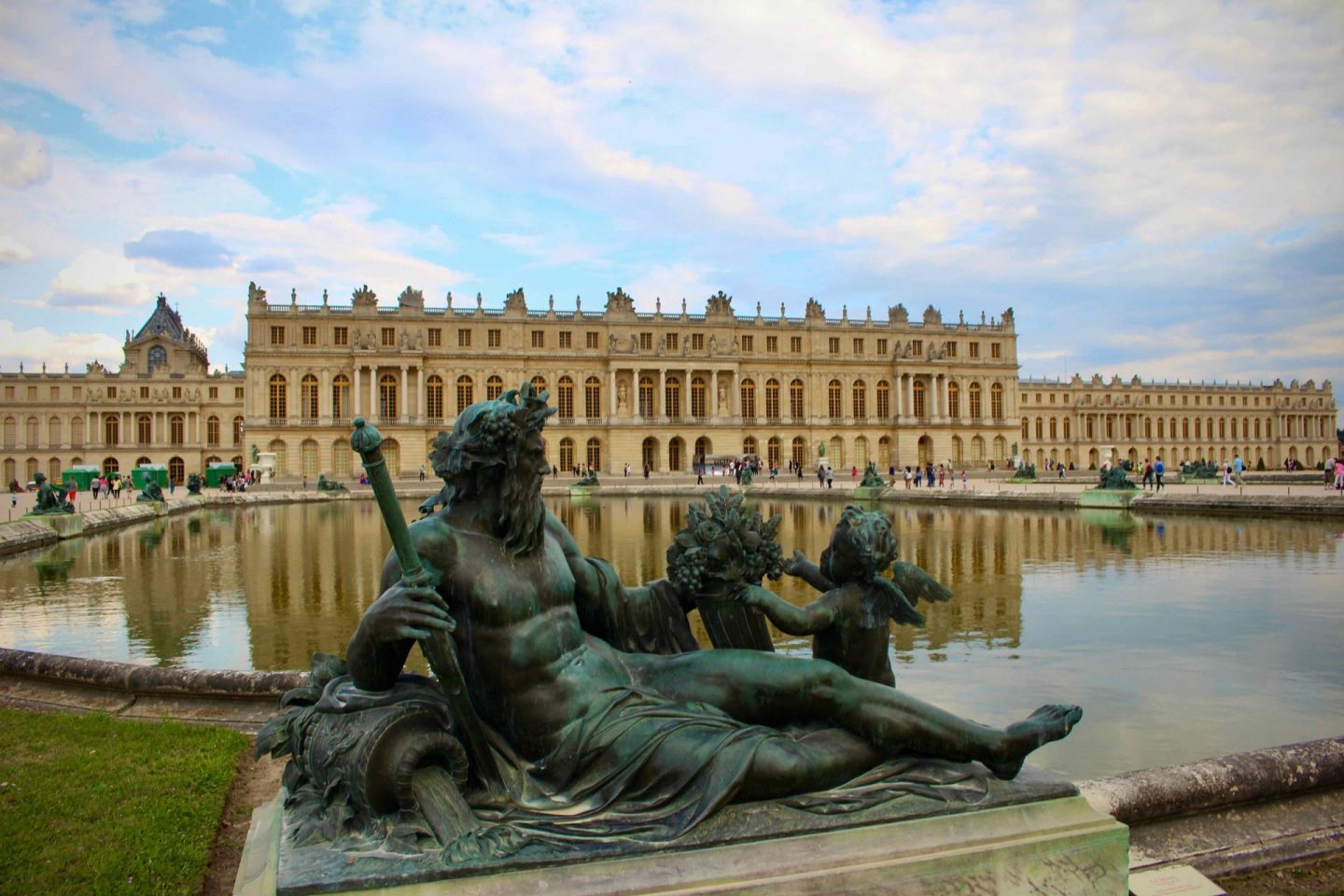 Versailles is known for its beautiful chateau, which is one the largest and most ornate castles in the world. About 40 minutes to 1 hour from downtown Paris, it is well worth the day trip from Paris to Versailles to visit the palace of King Louis.
Day trip from Paris to Versailles
On our 5th day in Paris, we left early for our day trip from Paris to Versailles. Arriving before the gates to the palace opened, we admired the chateau from a distance while also waiting in a long admissions line. We purchased our tickets online through the Versailles Chateau site in advance hence we avoided waiting in two long lines in the morning (~20 Euros).
Once we got into the palace, we had an audio guide tour of the main palace. This tour included all the main state rooms, including the hall of mirrors. The decadent rooms were covered in the finest details from silk tapestries and mirrors to paintings and gold leaf at every turn. Learning the history while also exploring the beautiful rooms was a perfect start to the day.
Versailles Gardens
Once we exited the main palace, we explored the beautiful gardens and fountains sprinkled throughout the grounds. The beautiful manicured gardens were sprinkled with statues and sculptures at every turn. The gardens were very intricate hence it was easy to get lost. This made for a fun adventure as you never knew what would be around the next corner.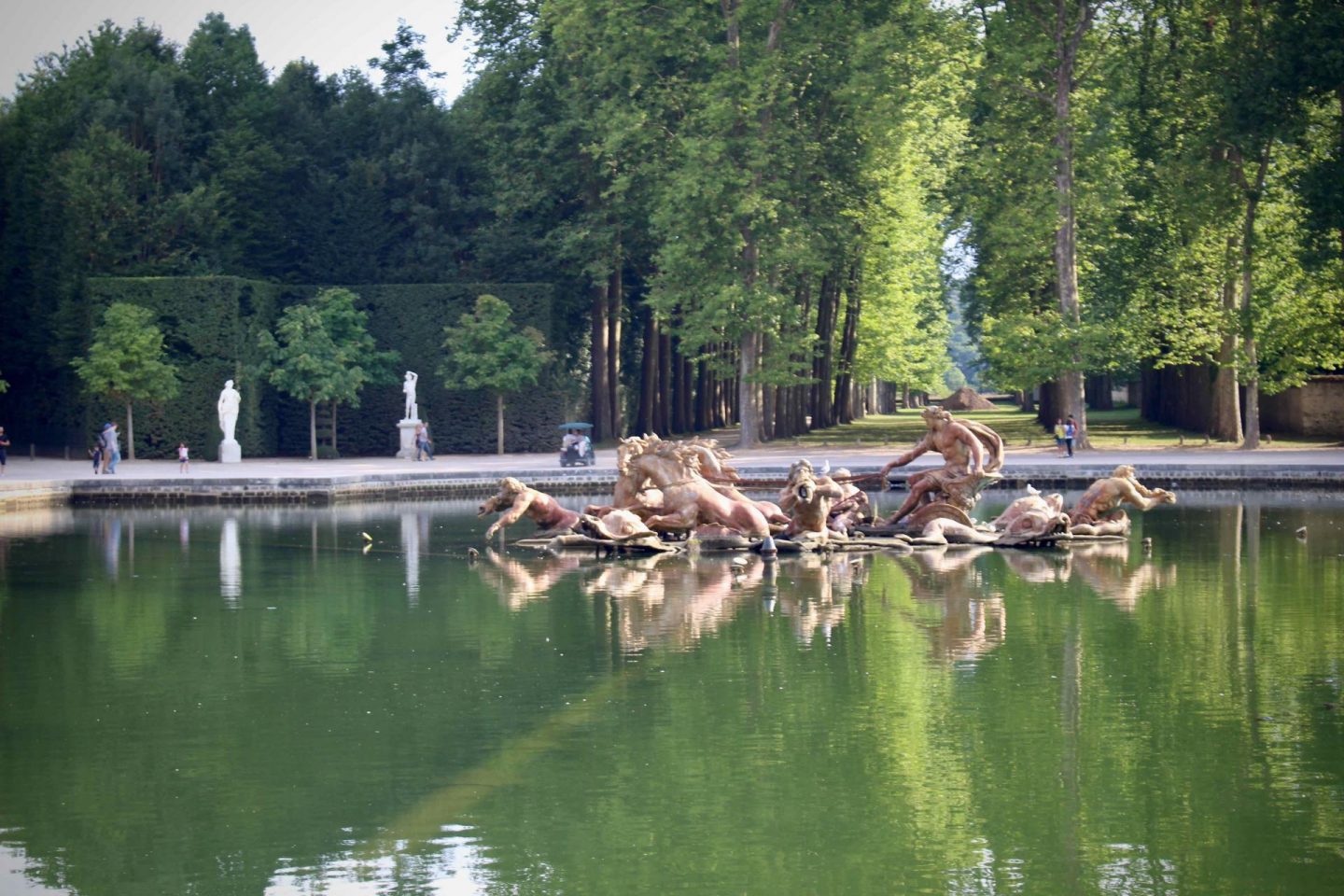 Versailles Grand Canal
Next, we headed for the Grand Canal. This central pond between the palaces in the shape of the cross had row boats sprinkled throughout. Never wanting to miss a fun opportunity, we rented a row boat for an hour. We rowed across the pond taking in different views of the garden at every stroke.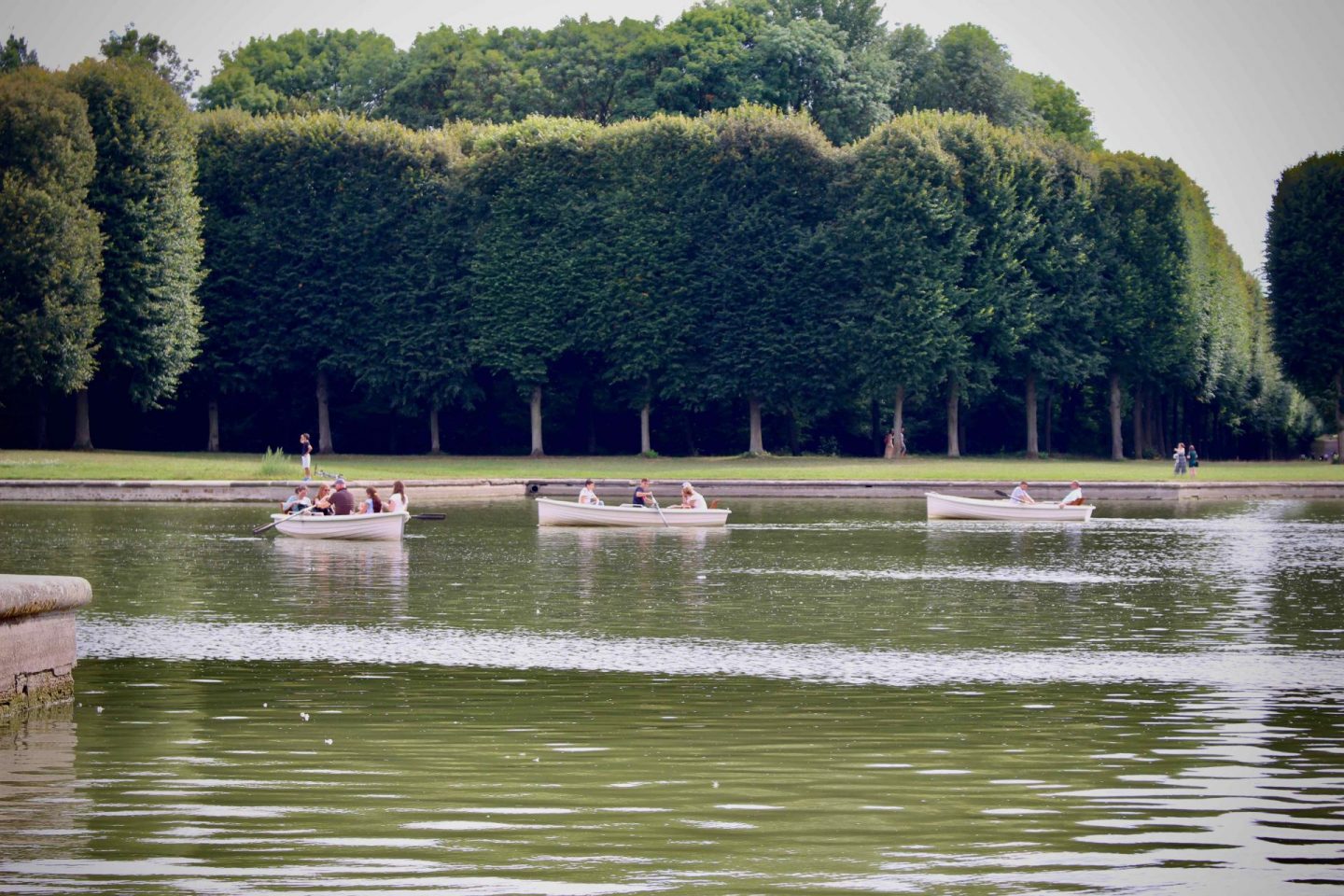 Grand Trianon & Petit Trianon
After the Grand Canal, we grabbed a quick bite to eat before continuing on to explore the Grand Trianon and Petit Trianon palaces and grounds. They were built as private residence for the King and Queen and had a more relaxed feel in comparison to the main chateau. The grounds around each palace were equally as exquisite as the main gardens and fun to explore.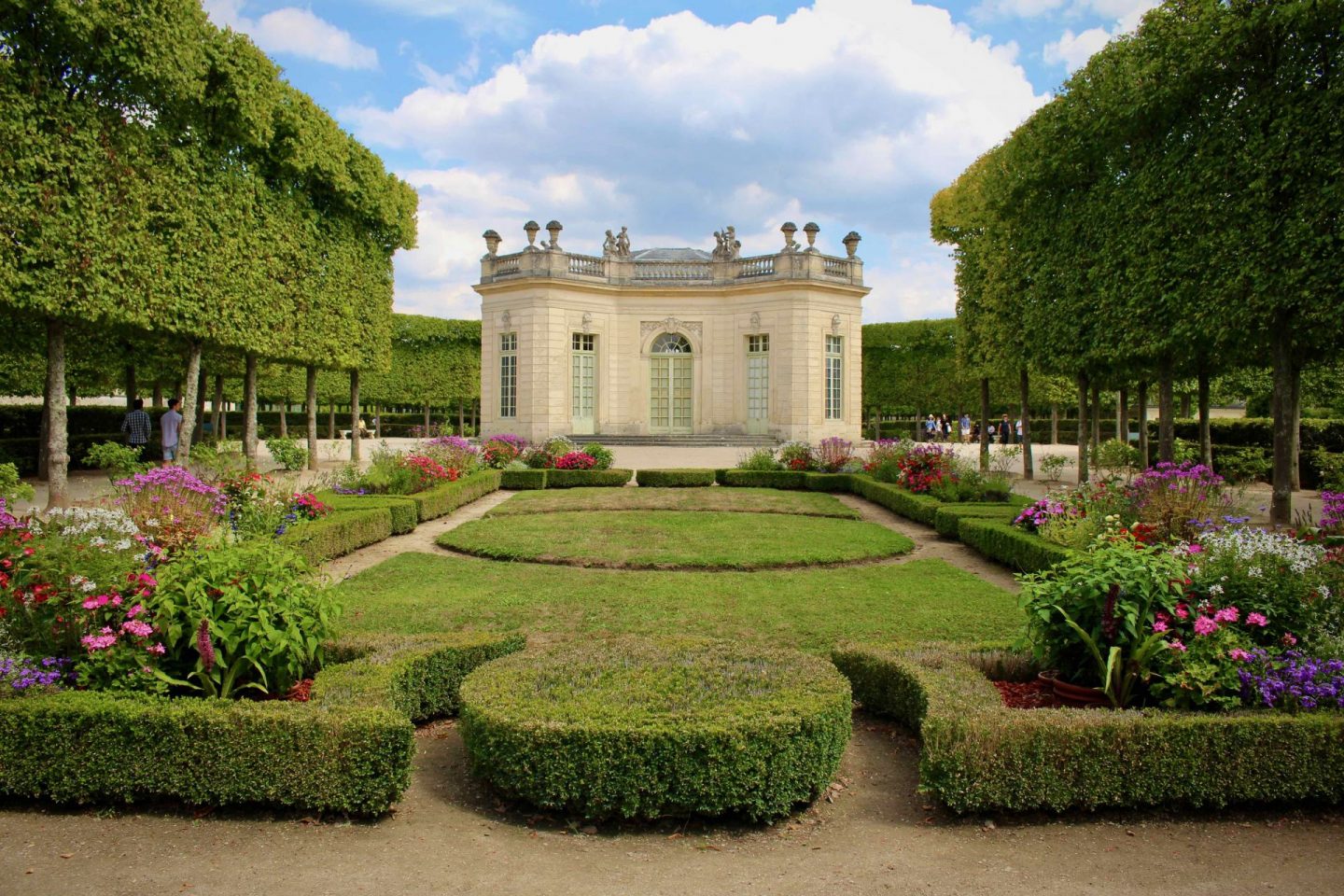 English Hamlet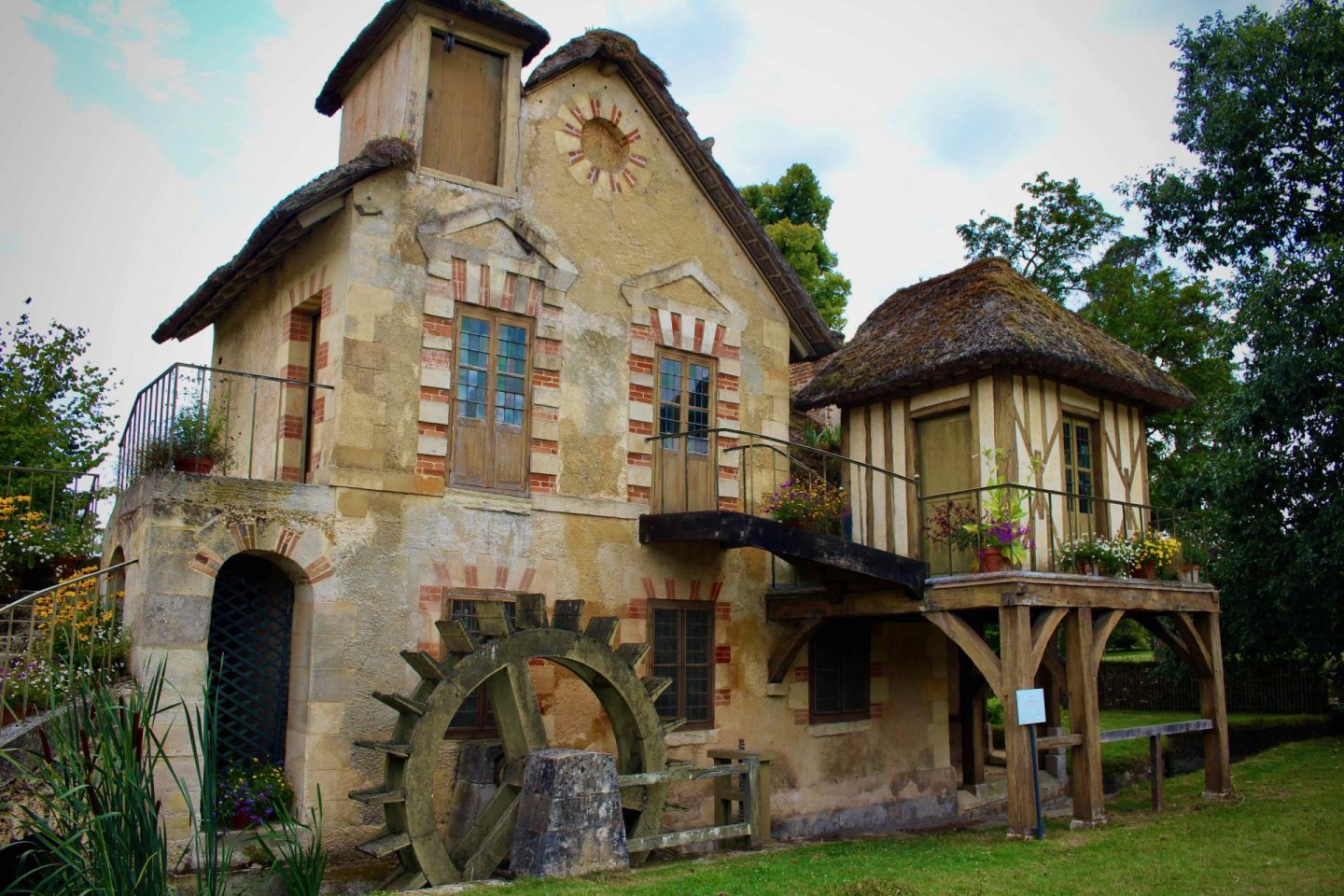 Our last stop of the day, was Marie Antoinette's quaint English Hamlet. The working farm was complete with farm animals, water wheels, and working gardens. The village was a completely different view to Versailles with no marble or statues to be found.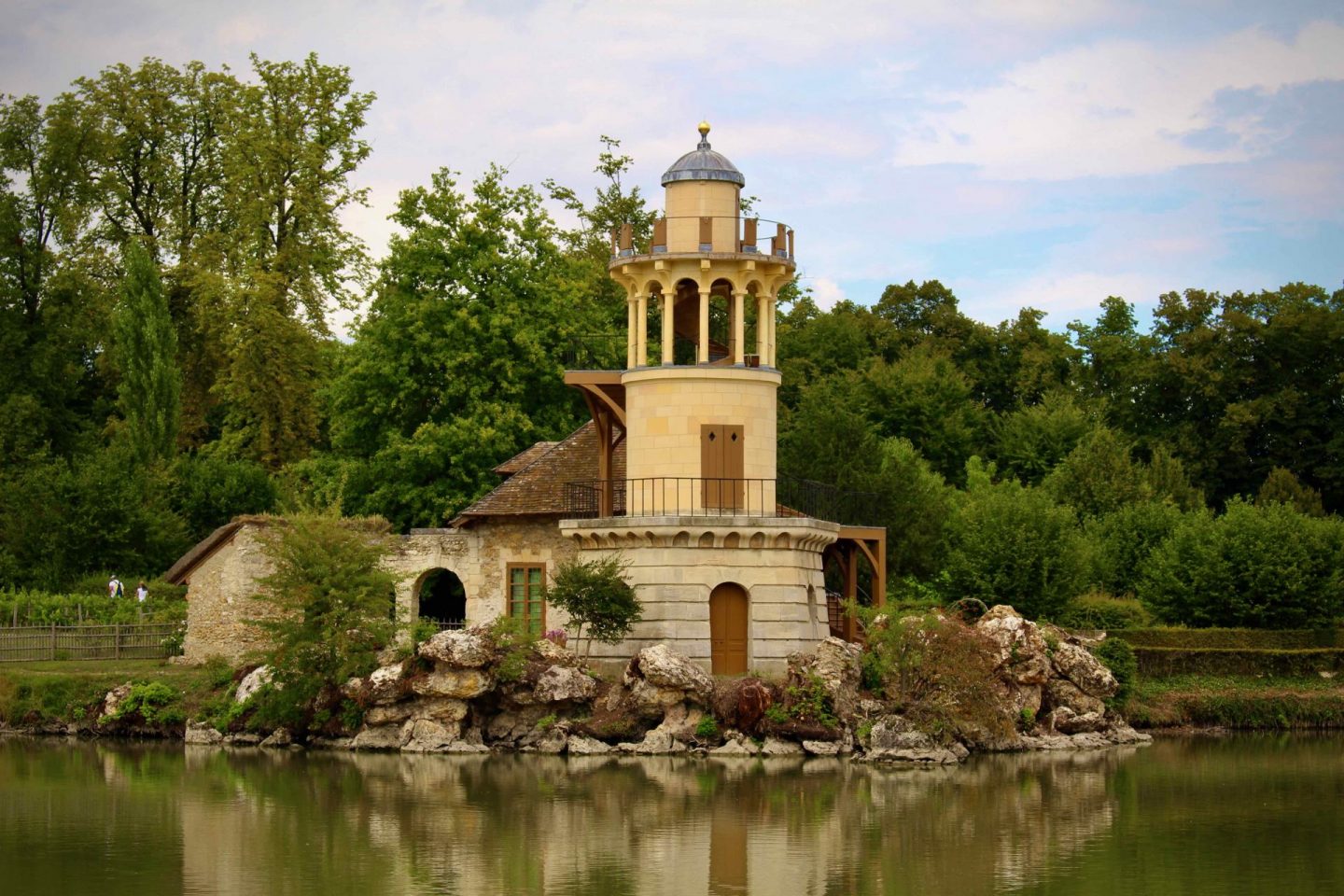 If you enjoyed reading, you might also like: Ultimate Paris Travel Guide and Exploring Ile de la Cité