With the last few days of summer around the corner, I've been enjoying all my days outside in the summer sun & heat. Between basking in the summer sun with an outdoor picnic for lunch or having friends over for an outdoor BBQ, I've been outside more than inside this month. With that, I need easy summer style options and linen dresses have become some of my best go-to options. They are super versatile and beyond comfortable. This is my guide to easy summer style with a linen dress …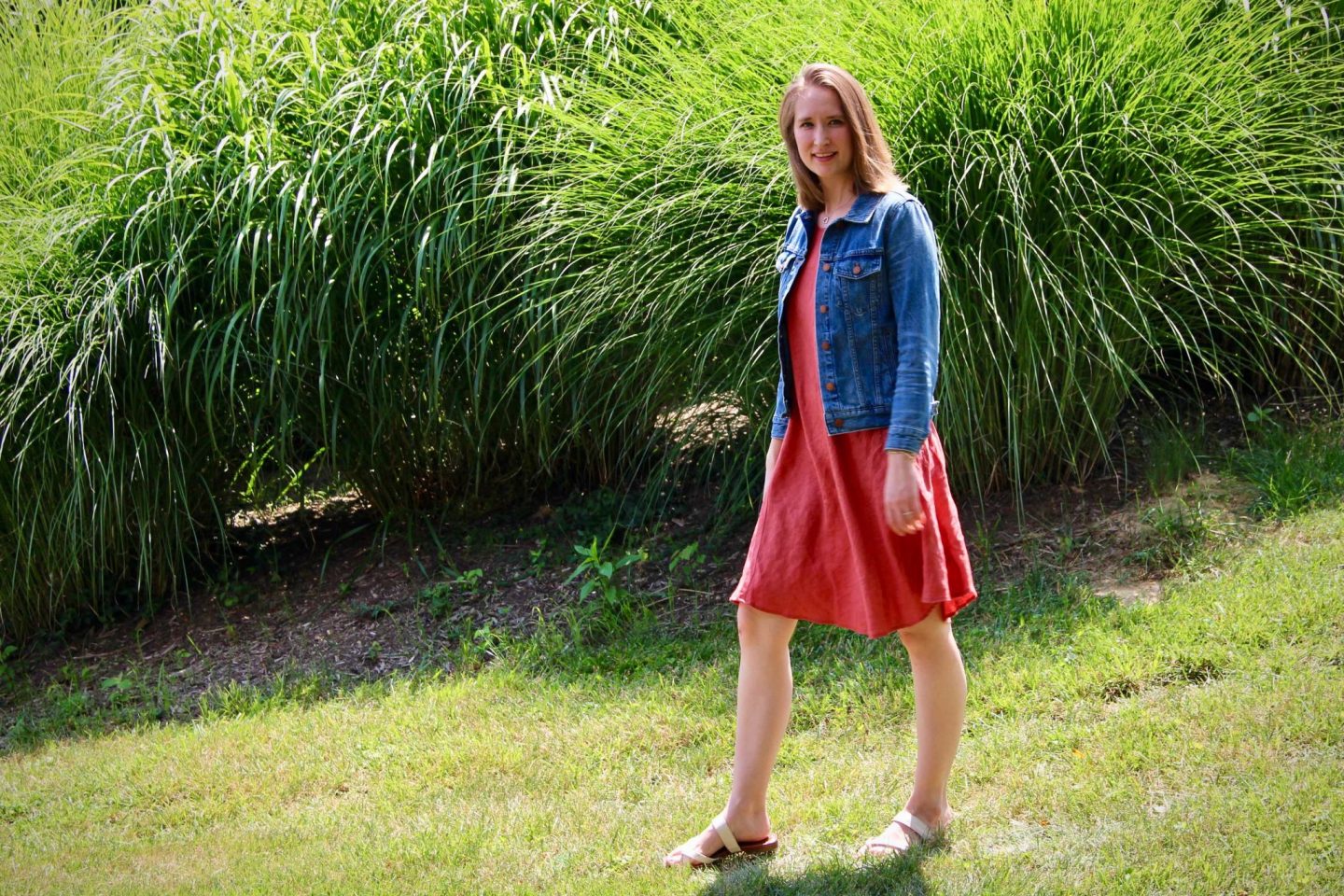 Easy Summer Style with a Linen Dress
Linen is the best fabrics for summer! It looks casual yet polished and is super comfortable to wear in the summer heat! I bought this amazing red linen dress last summer (old, similar 28 Palms Linen dress (under $30!) and Amazhiyu Linen Midi Dress (also under $30!!)) and can't stop wearing it. I love the burnt red color and it is beyond comfortable to wear!
Some of my other favorite linen dresses I've been eyeing all summer are these amazing options:
How to Accessorize a Linen Dress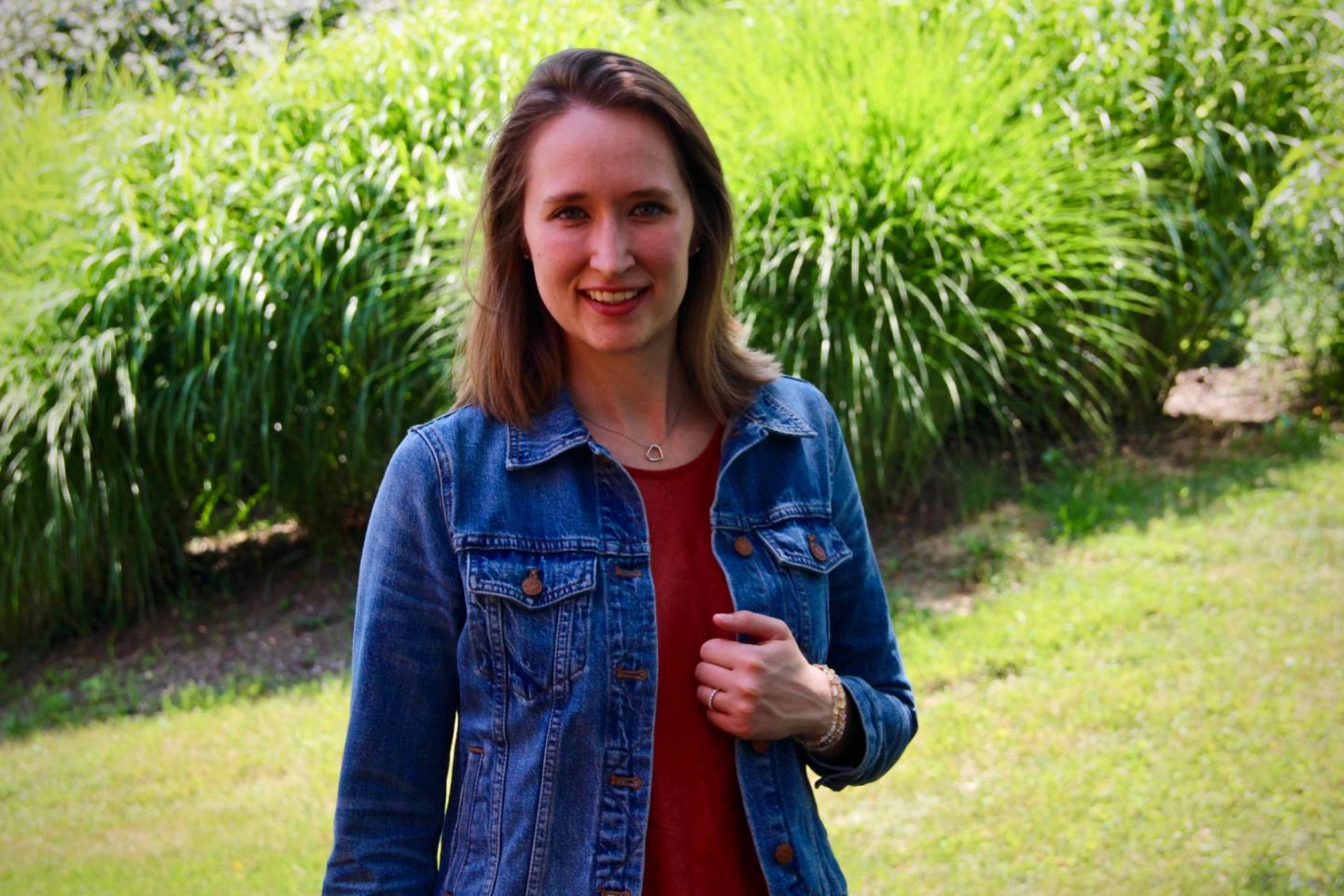 For an easy summer style, this linen dress looks great with a straw purse, denim Madewell jacket, and the perfect Sam Edelman Bernice Slide Sandals.
Straw Purse
You've probably noticed by now, but I am in love with this straw purse! Not only is this circle purse only $25, but it looks great with so many summer outfits. If you missed my post from last week on 3 ways to style it check it out! I love the straw color with the bright red of this linen dress for a contrast.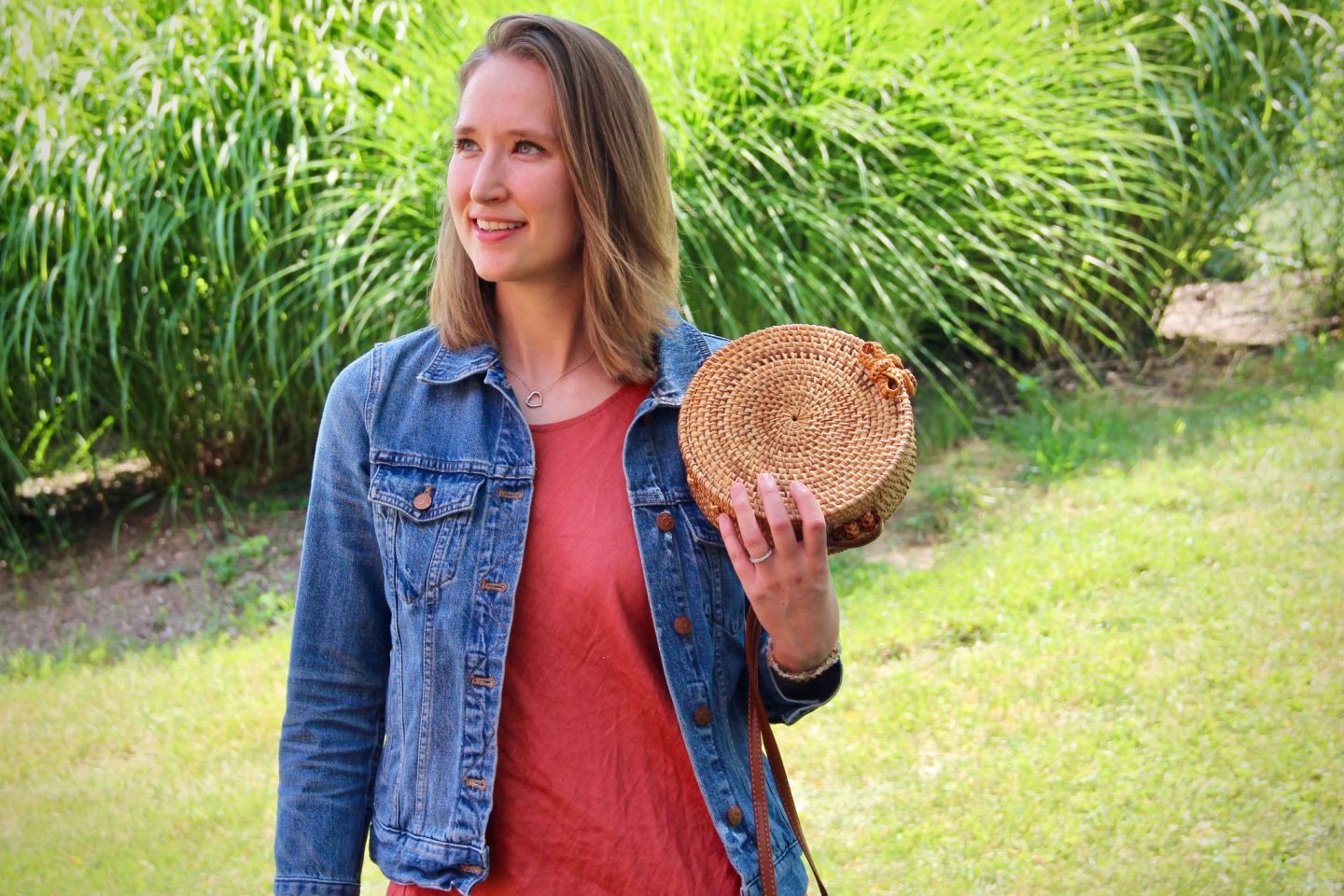 Jean Jacket
I love the look of denim with anything red and this denim Madewell jacket (similar cheaper Levi's jacket here) looks amazing with this linen dress. For cooler indoor places, such as restaurants or even just shopping around town, this jacket is perfect to pair with this linen dress so you don't freeze in the AC.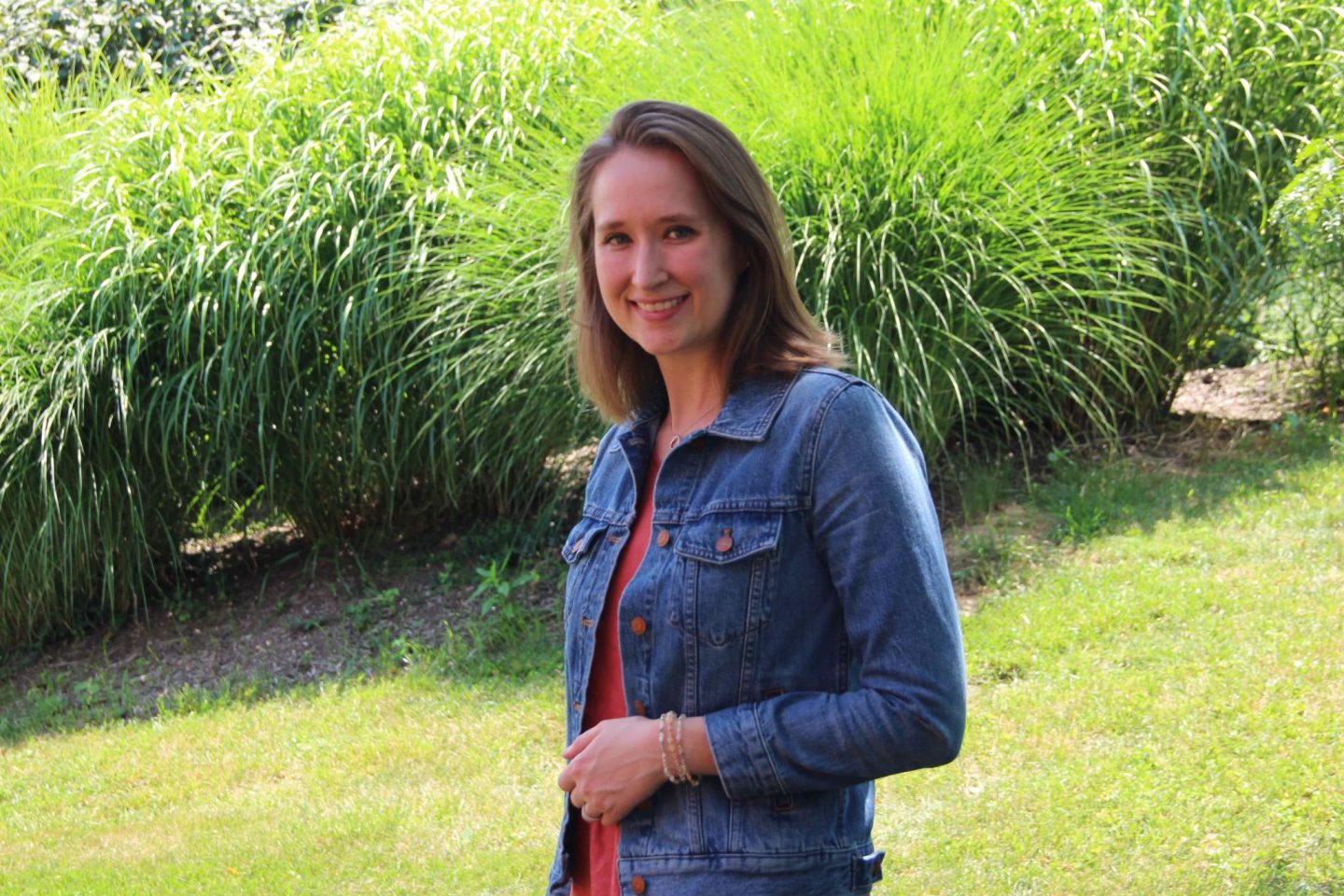 Sandals
The final accessory for this linen dress was this amazing pair of Sam Edelman Bernice Slide Sandals in white. These sandals are super comfortable and so versatile for any outfit. They have been one of my go-to sandals for the summer (remember them from my white dress post?).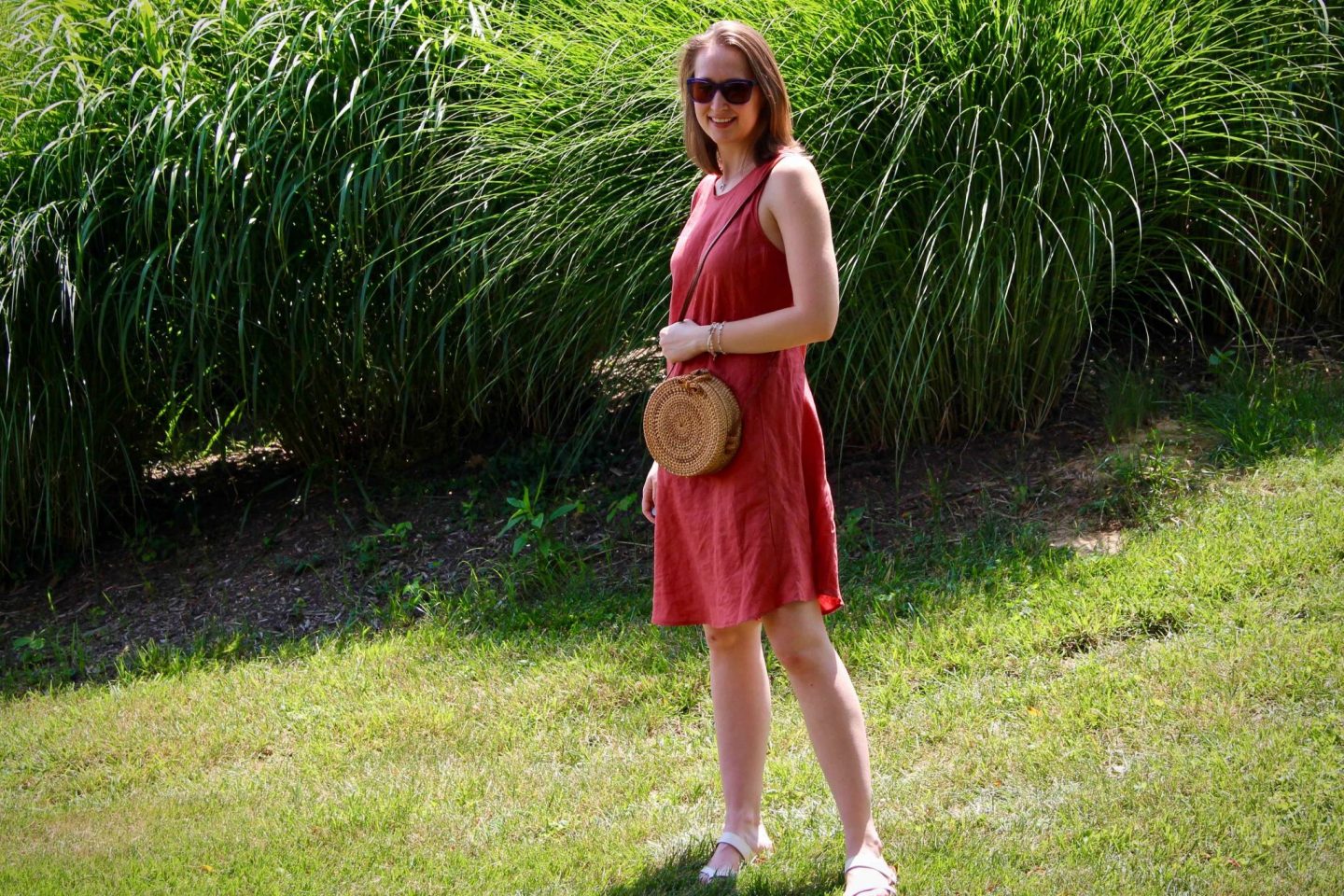 You Might Also Enjoy Reading: How to Style a Straw Purse and How to Style a Preppy Romper
Disclaimer: This post contains affiliate advertising, which means that if you click on or purchase a product through a link, I may earn a commission.