Walter Hagen is coined with first saying 'Don't forget to stop and smell the roses.' Last fall in the 'City of Roses', Portland, OR, we did just that. Located on top of a hill overlooking the skyline in Washington Park is the International Rose Test Garden. It was the perfect spot to escape the hustle & bustle of downtown Portland and quite literally 'smell the roses.'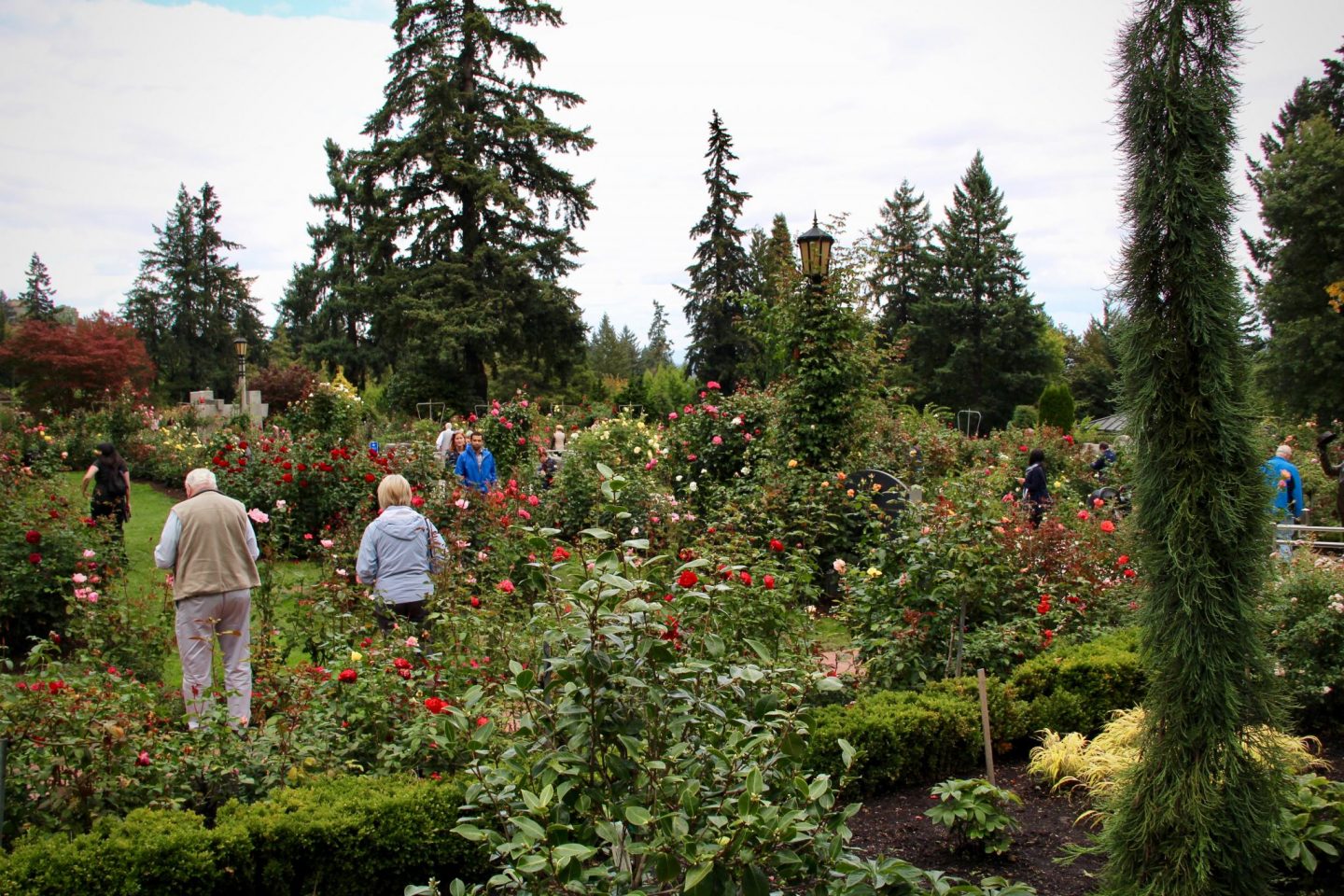 The History of the Rose Garden …
In early 1900s, the public rose garden was established. Its goal was to protect European hybrid rose varieties during World War I. It is one of the oldest rose test garden's in the nation and is open every day for viewing free of charge. The Rose Garden has expanded since it's early beginnings. It now includes over 10,000 varieties of roses of every shape, color & size (they even have miniature roses!).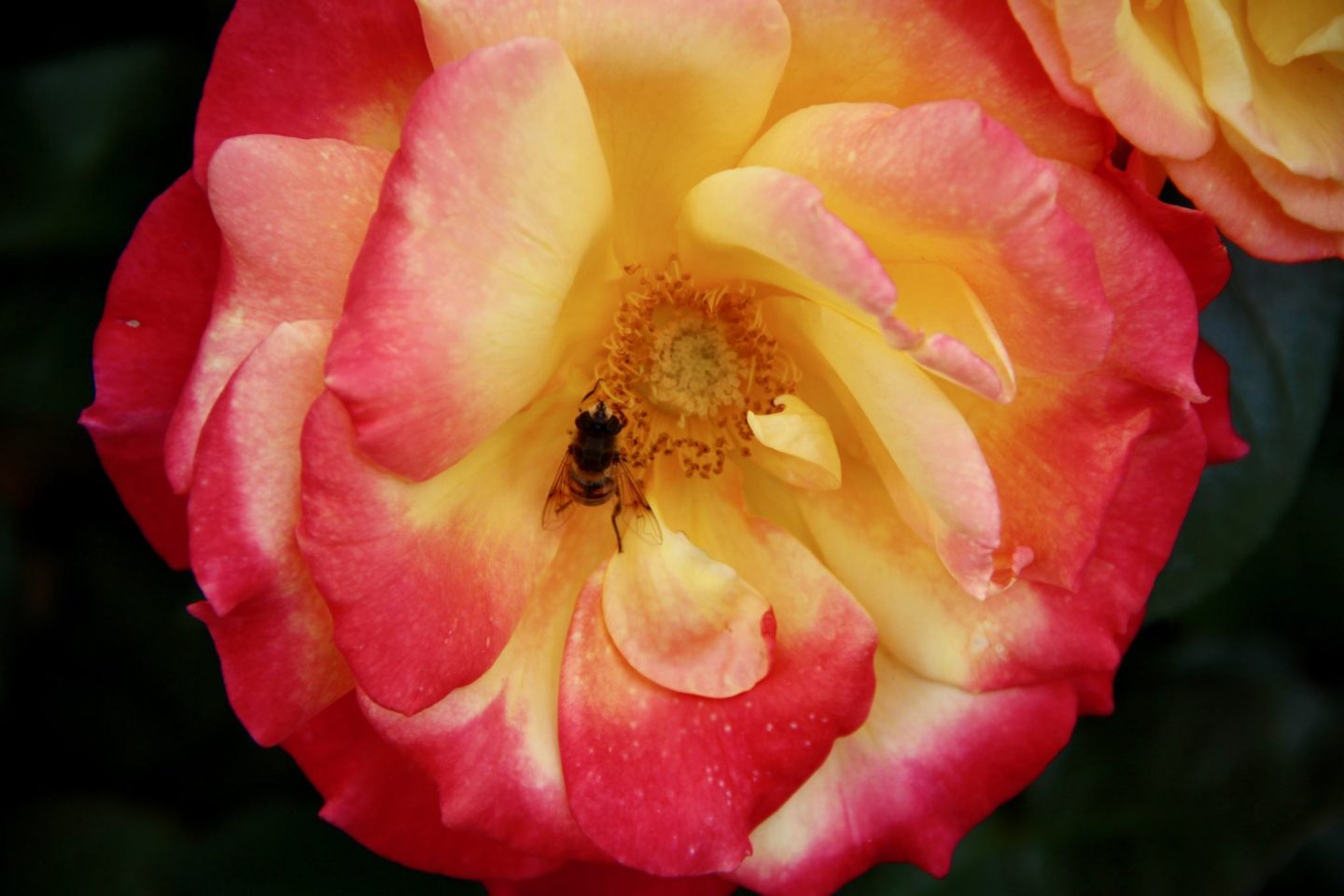 Our Adventure …
I loved exploring the expansive garden & smelling all the different rose varieties. I used to think there was only one smell for roses; however, after visiting the garden, I was horribly mistaken. Not only does each rose variety have it's own shape & color profile, but it also has it's own unique smell. Together, they mixed together making the air have a very subtle rose smell.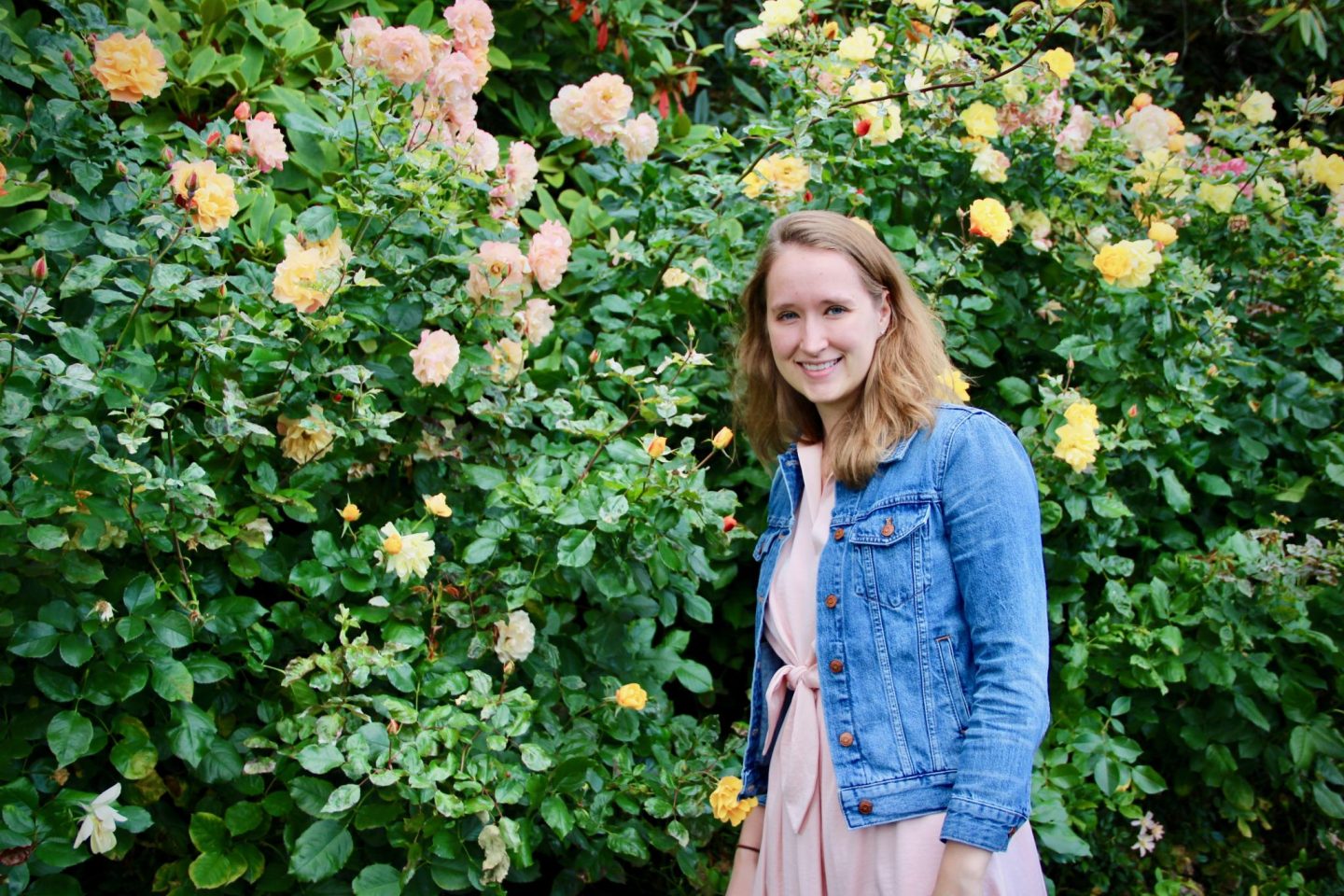 To take in the beauty of the garden, I wore one of my favorite Gal Meets Glam dresses in dusty rose pink (old, similar Dolce Vita dress here, or this BCBG dress here, or this Gal Meets Glam dress here). I paired it with a Denim Madewell Jacket (here, similar Levi's jacket here). The pastel pink color of the dress was the perfect color to explore the beautiful garden. I can't wait to wear it again this spring. The jean jacket helped to keep me warm. The jacket also made the dress more casual for every day exploring.
The roses in the garden were stunning. Slowing down & smelling the roses turned into the perfect side trip for the day!
You might also enjoy: 24 hours in Seattle (part 2) and Ferry to Bainbridge Island