We had only 24 hours to explore the historic city of Kyoto for our honeymoon so we set out to make the most of our limited time. If you missed part 1, you can read it here. We first visited %Arabica for the best caffeine intake and enjoyed a morning of hiking throughout the Fushimi Inari-taisha Shrine complex. We ended the morning with local Japanese street food before continuing on our journey. Temperatures ranged from lows 30s to mid 50s. I bundled up in my Calvin Klein wool jacket (old, similar here, here, & here) and Paige Transcend high waist skinny black jeans (here) to keep warm. Also, since we were planning to be out all day I used my Kate Spade New York Quincy leather hobo (here) for all my essentials, including my wallet, passport, & DSLR camera!
Temples, Temples, & More Temples …
We started the afternoon by heading to central Kyoto. We visited 1 Shinto temple, Yasaka Shrine, & 2 Buddhist temples, Chion – in and Shoren – in temples. Yasaka shrine was built in the mid-600 and is known throughout the city as Gion shrine. The bright orange gate you pass through stands in contrast to the city below. After exploring the shrine, we took a brief walk through the nearby park. This led us to the Chion – in temple. The Chion – in temple has an expansive property with multiple buildings & cemeteries dating from the 13th & 17th centuries. The grounds were exceptionally peaceful. As we were exploring, not only was the scenery beautiful, but we heard chanting from the monks. This made the experience even more spectacular.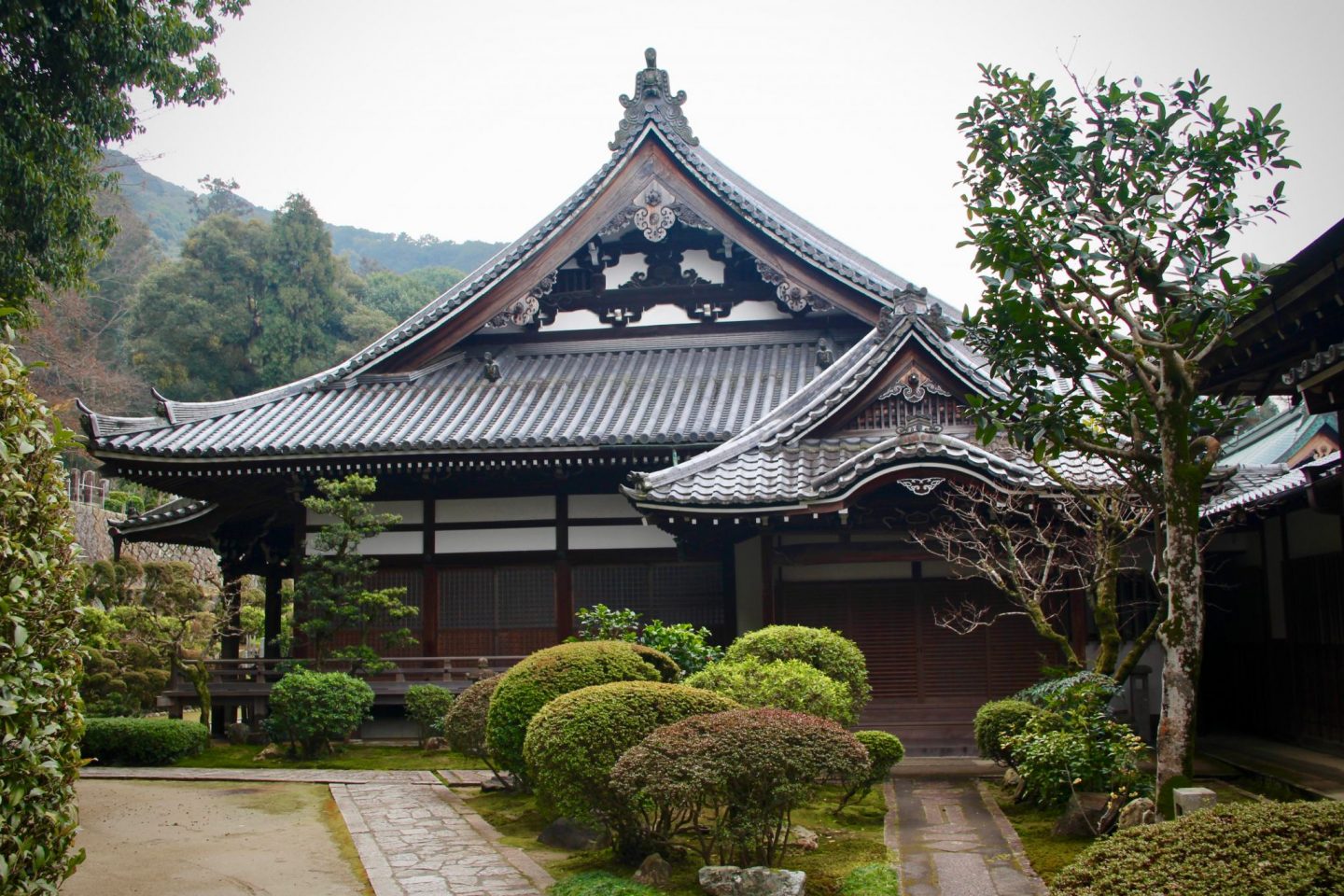 The Shoren-in temple was also only a short walk away and was a peaceful escape. In order to get in, the temple does charge a small fee, but the serenity was worth the entrance fee. The temple itself dates from the 13th century. The grounds included not only the temple, but also traditional gardens and a tea room where we tasted matcha tea.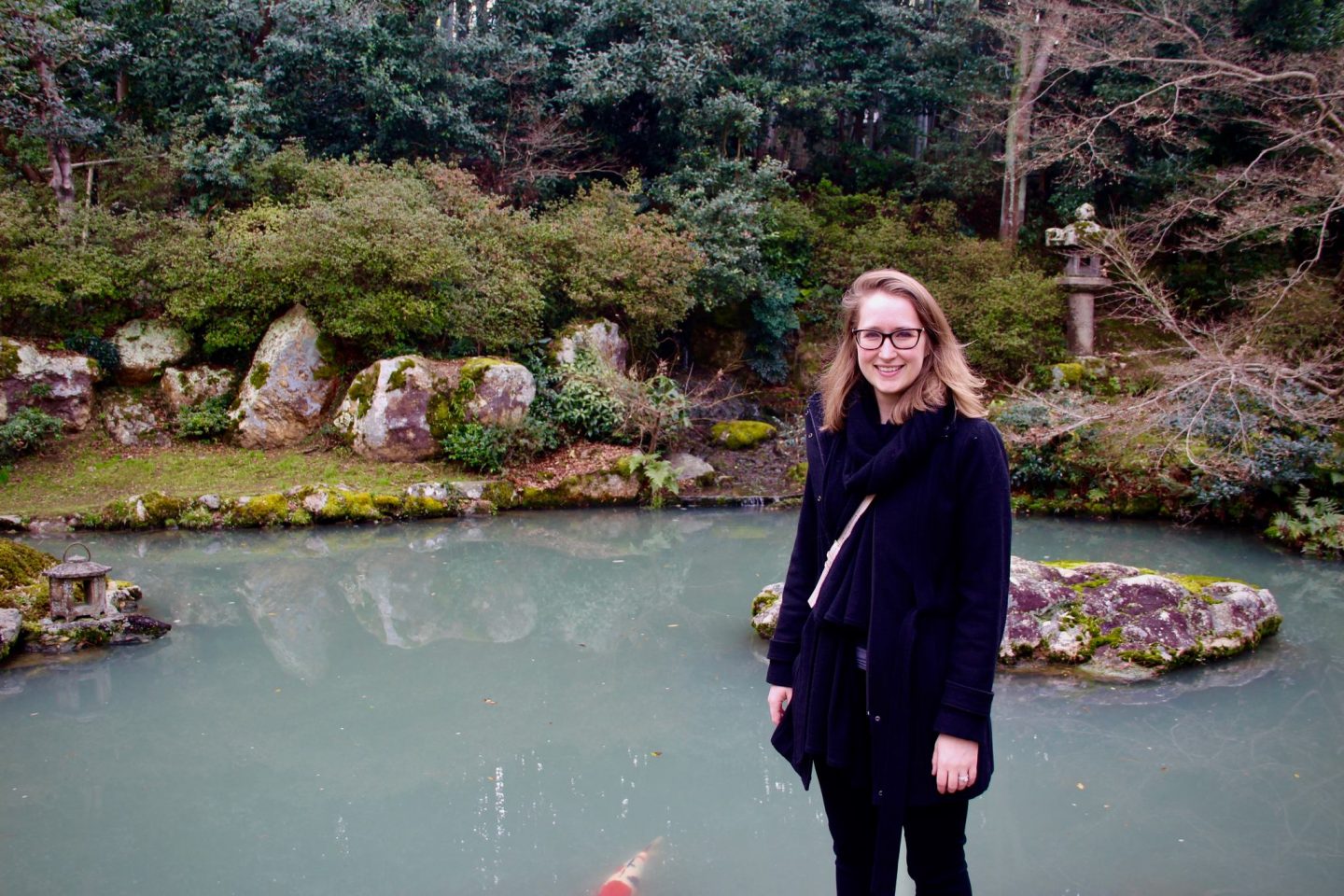 After exploring these temples, the sun finally decided to peak out from the clouds. We thought it was the perfect time to head to the 'golden temple'. Known as Kinkaku-ji and officially as Rokuon-ji, the temple is coated in gold leaf and sparkles perfectly in the sunlight.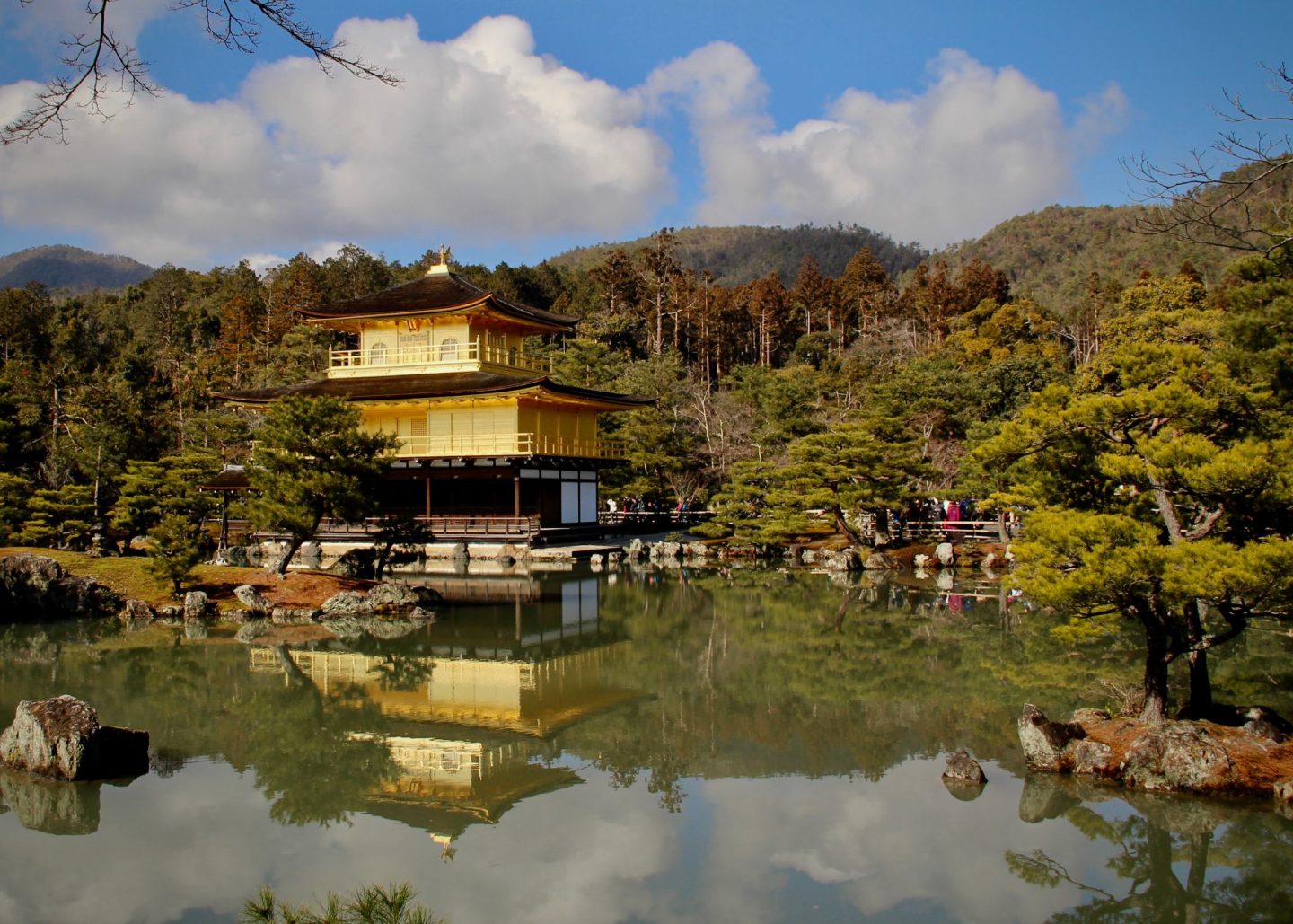 Nijo Castle …
Our last adventure was Nijo castle. Dating from the early 1600, the castle was once the imperial palace to the powerful Tokugawa Shogunate. The ornate detail, carvings, and paintings made the castle spectacular to see, but my favorite part was the floors in the main palace that sound like nightingales as you walk and take in the history of the castle.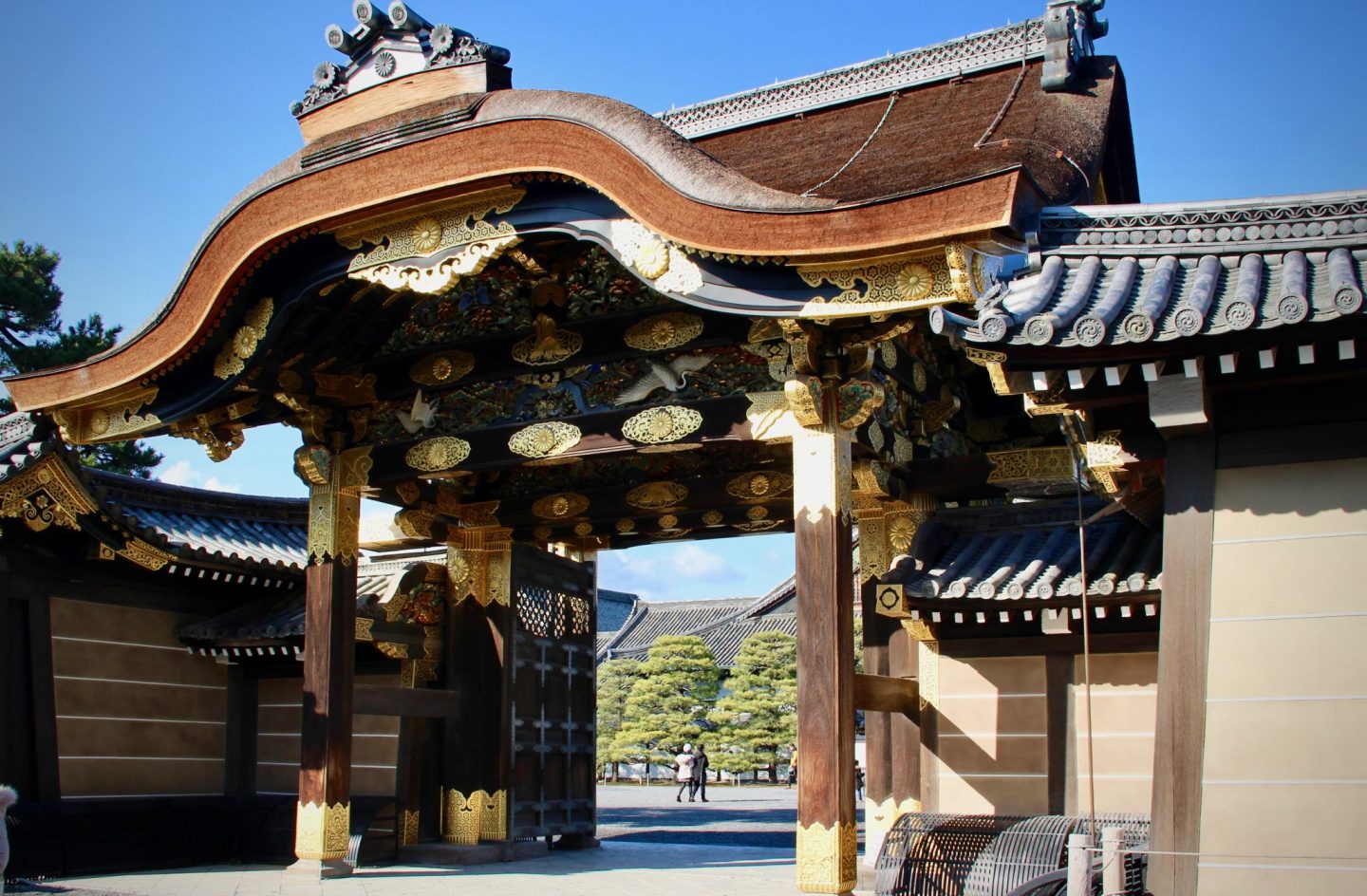 After a full day of exploring, we finished our day with a traditional Kyoto 'Kaiseki Ryori' dinner in the Gion area. The dinner came in multiple courses and was beautifully presented living up to the 'Haute cuisine' descriptions. It was the perfect end to an epic day!
Also visit: Kyoto Travel Guide Part 1 and Japanese Tea Ceremony