We had only 24 hours to explore the historic city of Kyoto as part of our honeymoon. We set out to make the most of our limited time. Coming from the hustle & bustle of Tokyo, Kyoto was a nice escape to relax. It was peaceful with ancient temples & shrines. It was also the perfect place to experience traditional culture and cuisine. We arrived late to the Suiran Luxury Collection Hotel (part of the SPG family) in Arashiyama. The hotel was by far the best hotel I have ever stayed at! It was located in Arashiyama (outside central Kyoto) along the Hozu River. It was beyond picturesque!
After a night well rested, we woke early to make the most of the limited time we had in the city. The temperature wasn't expected to surpass 50 degrees Fahrenheit and the morning was much colder in the low 30s. I bundled up in my Calvin Klein wool jacket (old, similar here, here, & here) and Paige Transcend high waist skinny black jeans (here) to keep warm. Since we were planning to be out all day, I brought my Kate Spade New York Quincy leather hobo (here) that fit all my essentials, including my wallet, passport, & DSLR camera!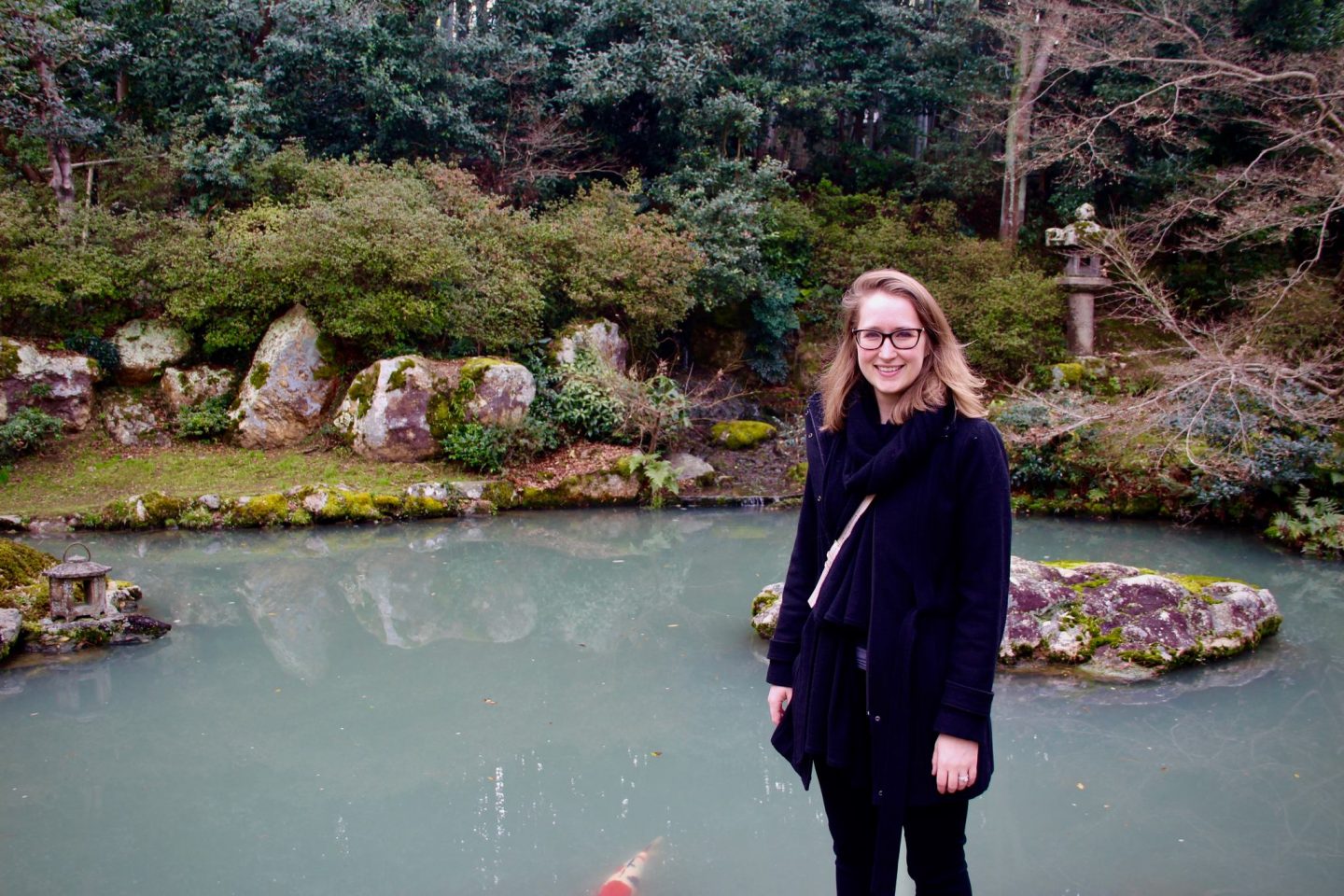 We started the day at a local cafe, %Arabica. This was Kyoto's version of Starbucks (although if you are dying for Starbucks, they also have many throughout the city). There we found the smoothest coffee in this quaint little shop that added the perfect pep to my step! Once we had our caffeine fill for the day, we headed to Fushimi Inari-taisha Shrine.
Fushimi Inari-taisha Shrine …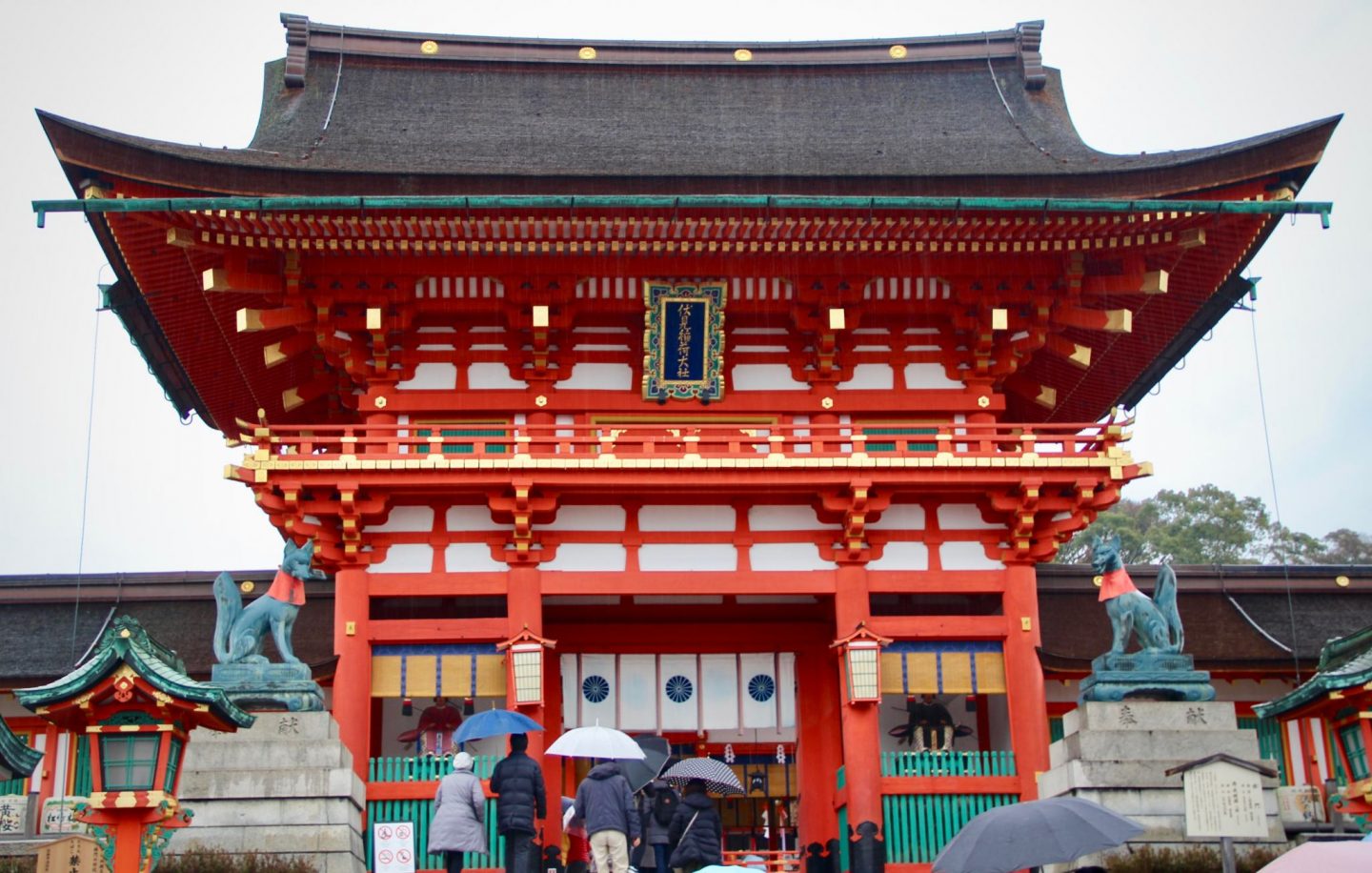 This shrine dates back to 1499 and sits at the base of a mountain. It has a trail through the mountain to many additional shrines, some of which date back to the 700s. Along this 2.5 mile trail, there are over 1,000 tori gates donated by Japanese businesses in hopes of good fortune. The full trail takes over 2 hours and in our case was closer to 3.5 hours with multiple stops along the way. Climbing the mountain was extremely peaceful and serene.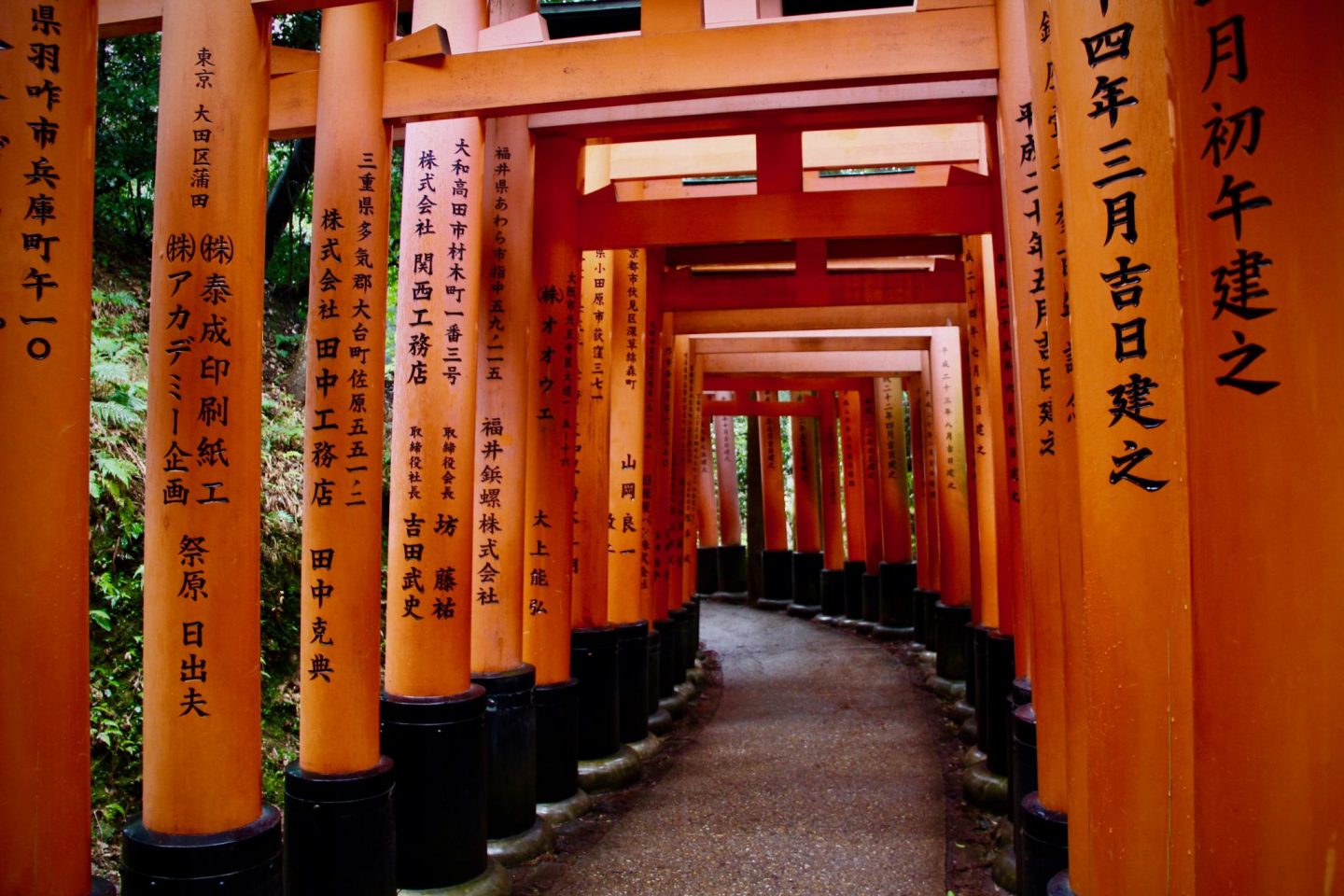 As we headed down the mountain, we were thankful that many local street food vendors were set up for the day. They had everything from soba noodles to yaki tori (skewered meat) to various sweet treats. We grabbed a quick bite of soba noodles to eat (which was amazing!) and some green tea ice cream before our next stops. The whole meal cost under $12 USD and was completely filling!
We continued to explore many temples, shrines, & castles for the remainder of the day, including the Golden Temple & Nijo castle. Read about Part 2 of our adventure here!