This August has been quieter than normal with more days at home than on the road. It has been a welcome change in pace and allowed us to check off some of our key summer bucket list items, including having a picnic in the park! These 5 essentials for summer picnics have turned into my favorite things that I've reached for whenever it's picnic time …
5 Essentials for Summer Picnics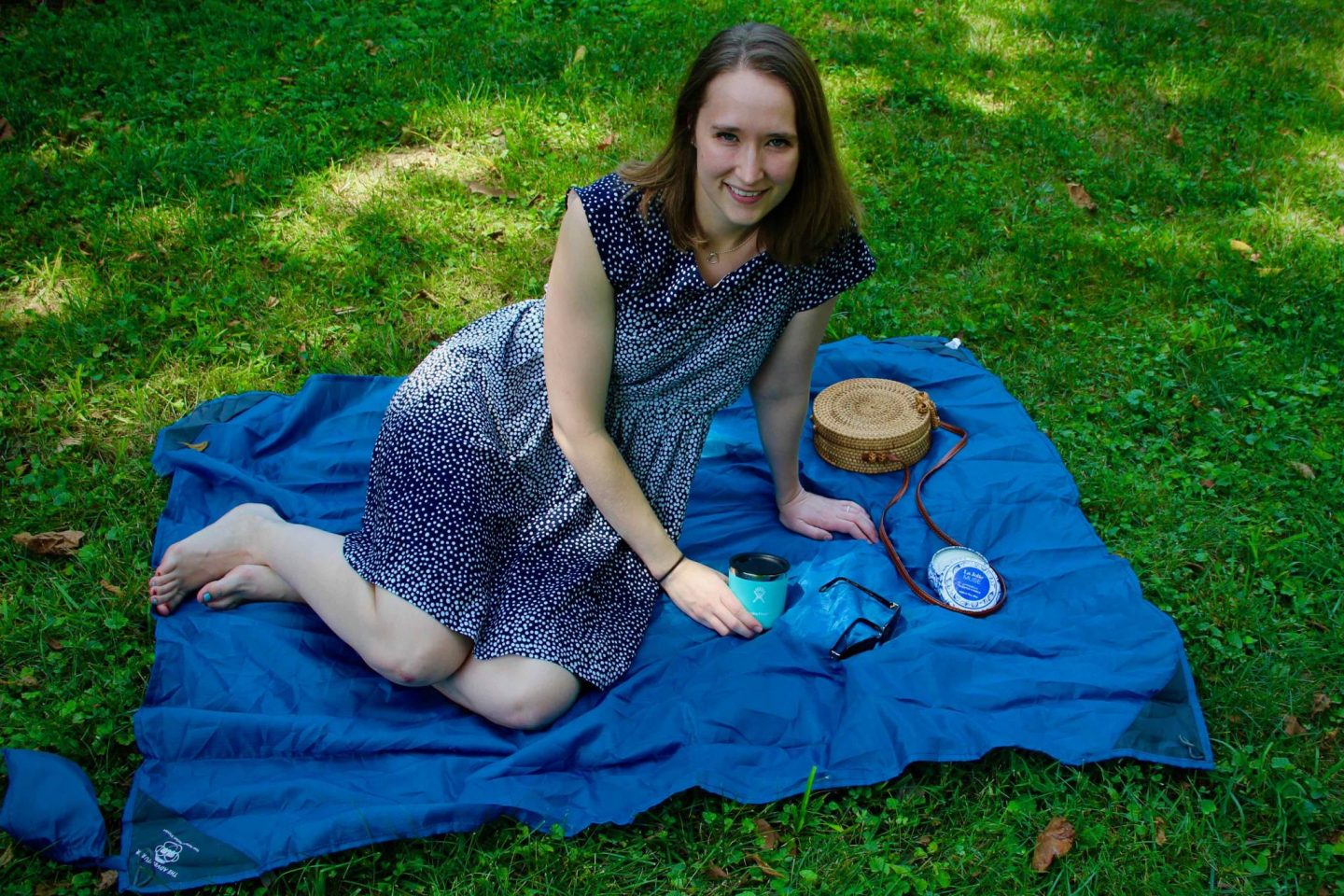 1 | Straw Bags
Whether it's a straw picnic basket or a straw purse, straw bags are perfect for picnics! Recently, I have not left my house without this amazing straw circle purse. Not only is it super cute, but the best part is it's under $25!! At such a bargain, how can you go wrong? It is the perfect size to hold all my essentials for the day.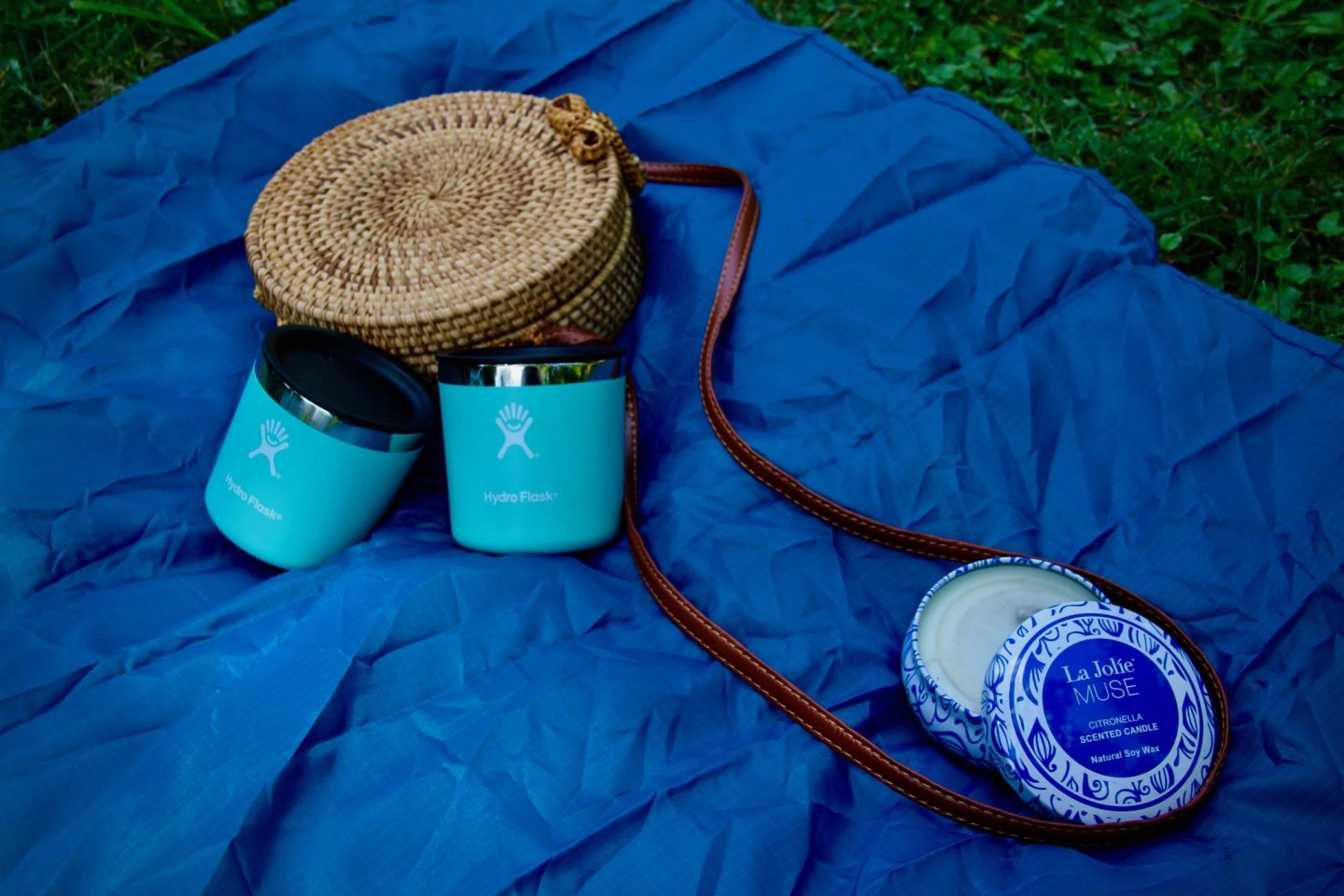 2 | Folding Picnic Blankets
This summer I bought 2 picnic blankets – you saw the Young Tag blanket (under $20) on my 5 essentials for road trips and this Monkey Mat Blanket (under $15). We have been keeping the Young Tag blanket in our car for longer trips, but the Money Mat blanket has become our go-to for picnic's at the park this summer. it's super light weight and opens wide enough for 2-4 people.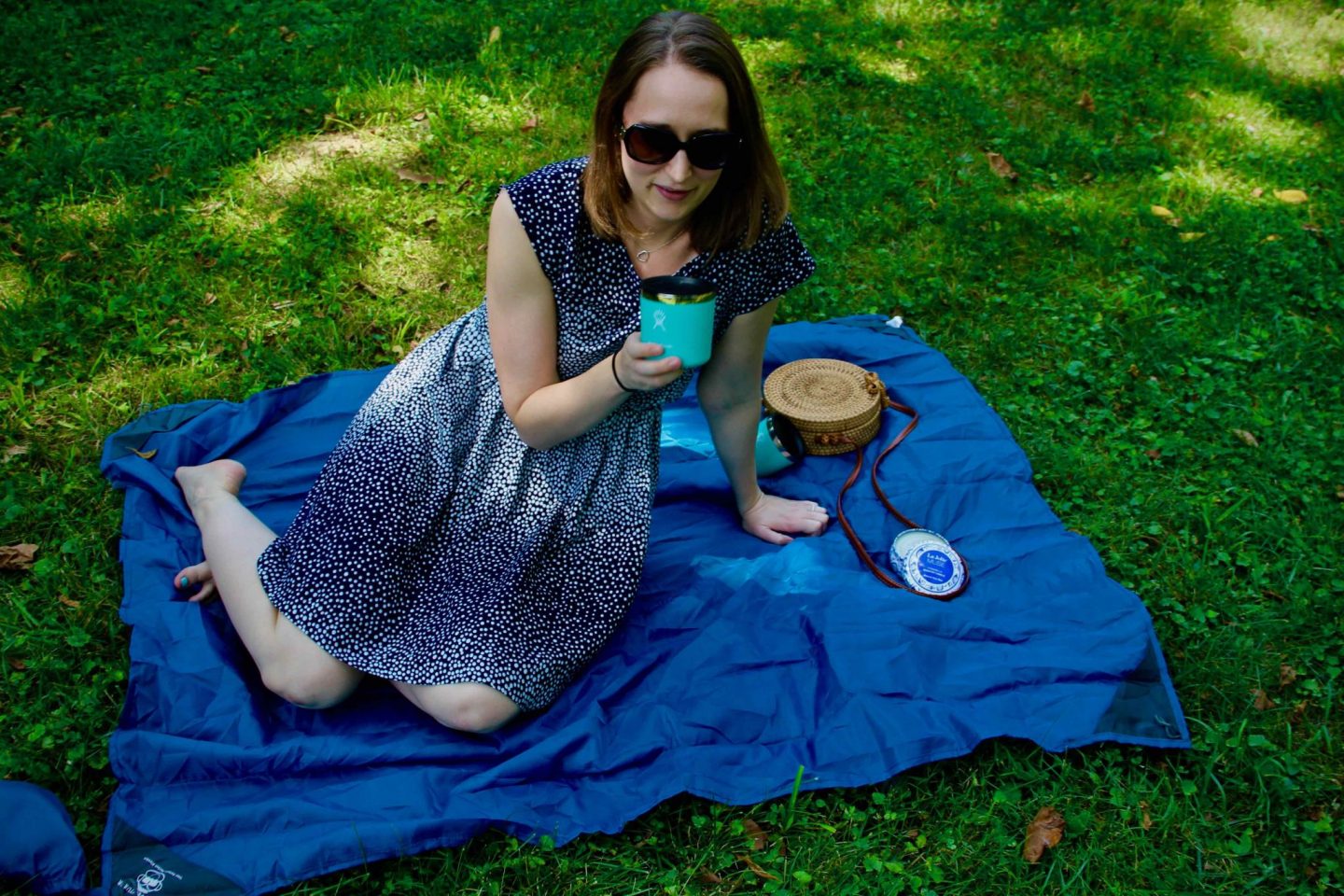 3 | Citronella Candles
I hate putting on bug spray so Citronella candles are my way of preventing mosquito bites without all the mess. I recently bought this fun blue & white candle set that look amazing and also keep away the bugs at all our picnics!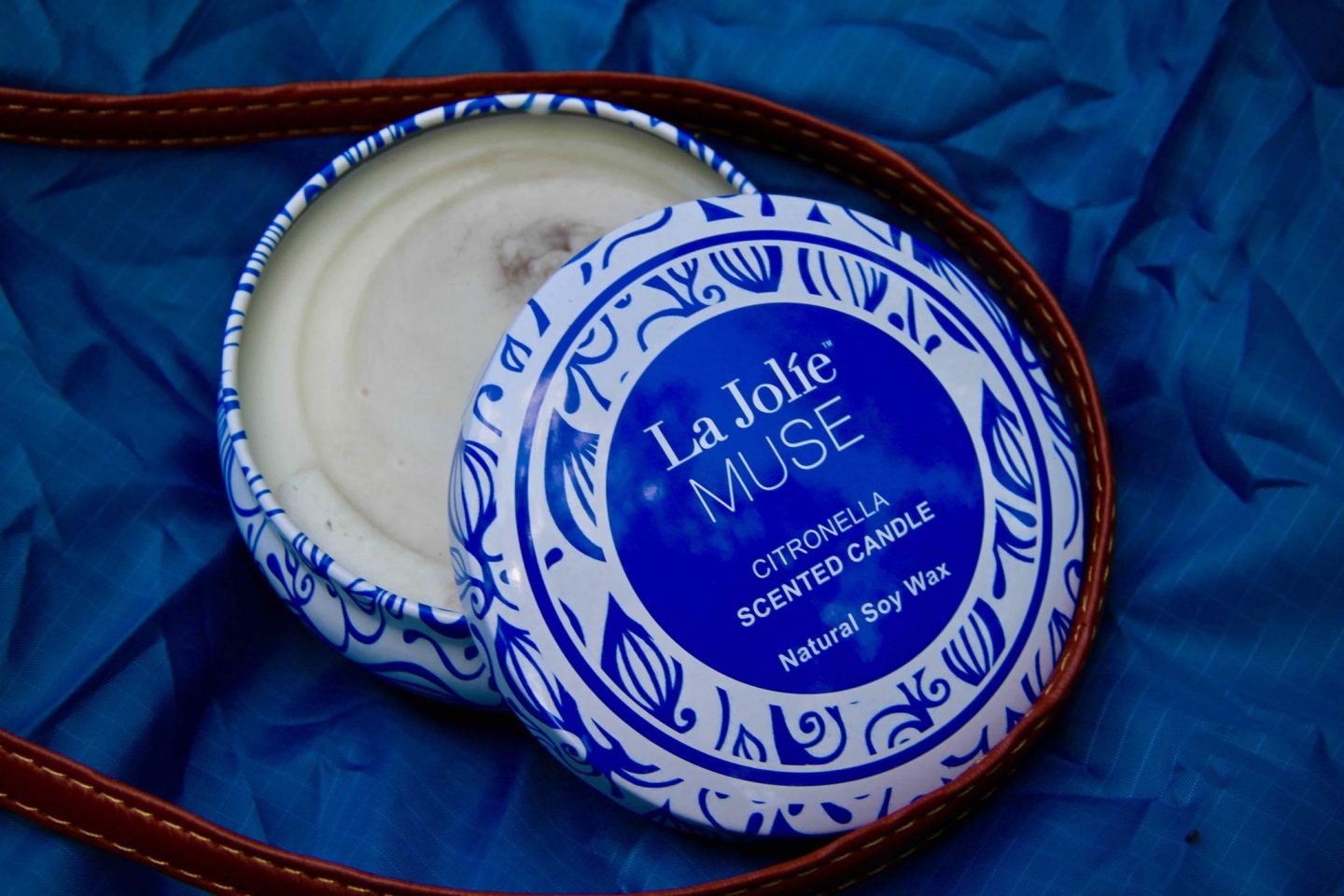 4 | Hydro Flask Cups
In Cincinnati, summer's can be very hot so keeping beverages ice cold can be challenging. Luckily, I found these amazing 10 oz hydro flask cups that are insulated and keep liquids cold for hours at a time. I bought these in mint and absolutely adore the fun summer color!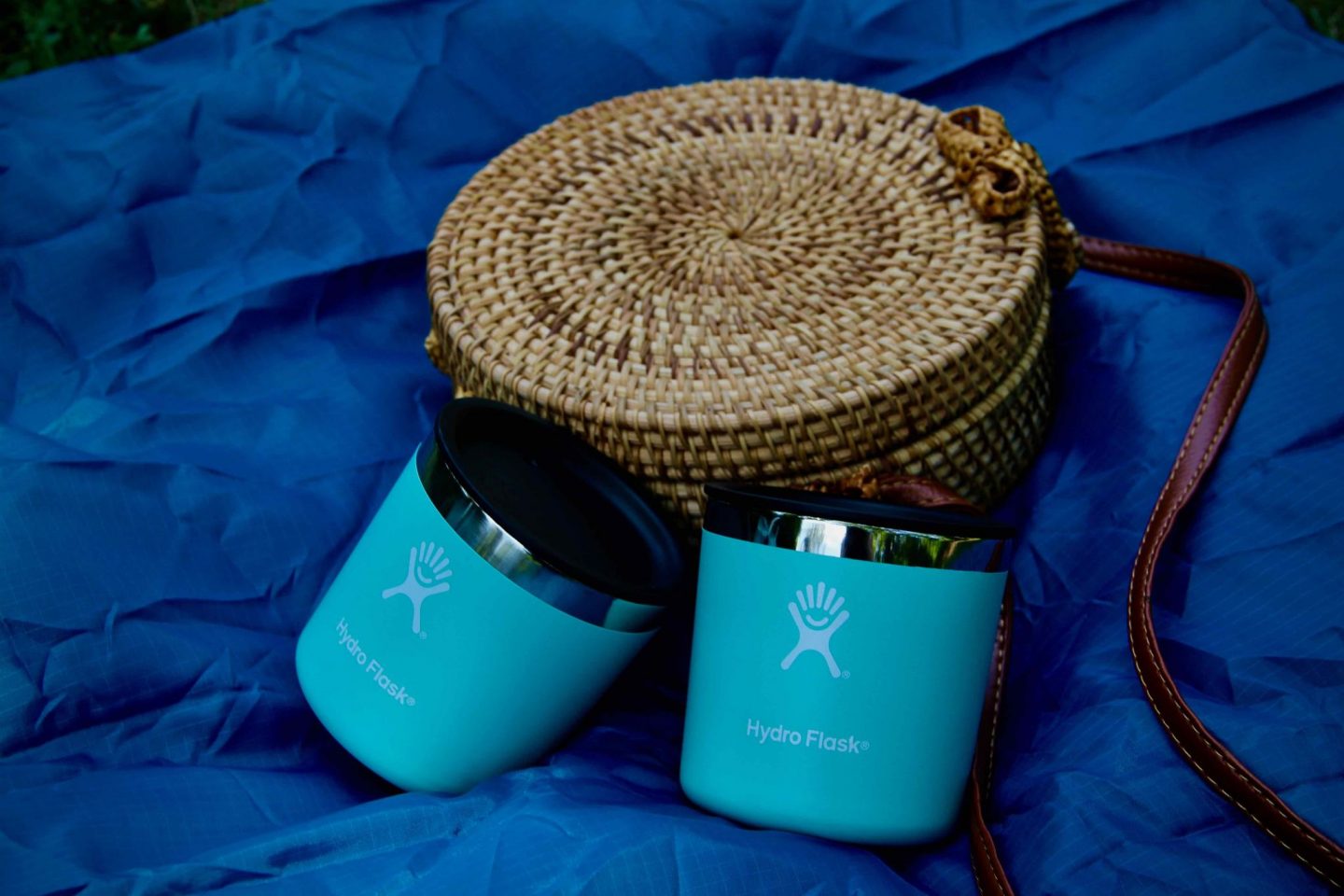 5 | Sunglasses
With the high summer sun, I don't leave the house without my sunglasses. This summer I have a couple favorites that I can't seem to leave the house without, including these Tortoise Ralph Lauren Sunglasses and my blue Tory Burch Sunglasses (old, similar Saint Laurent Kate sunglasses and Ray Bans 56mm sunglasses) that you see me wear all the time (from my 5 Spring Style Essentials to How to Style a Preppy Romper). Both these options are great for the summer heat!
If you enjoyed reading this, you might also like: 5 Spring Style Essentials and How to Style a Preppy Romper
Disclaimer: This post contains affiliate advertising, which means that if you click on or purchase a product through a link, I may earn a commission.