Using any excuse possible for a fun summer road trip, we escaped Cincinnati for a long weekend to the Windy City of Chicago. Over 3 days, we explored and tasted as much of Chicago as we could. We did all the touristy stuff including hanging over the ledge at Willis Tower and eating deep dish pizza. We also gave ourselves time to explore more hidden gems within the city like a local. This is the 1st installment in my 3-day Chicago Itinerary: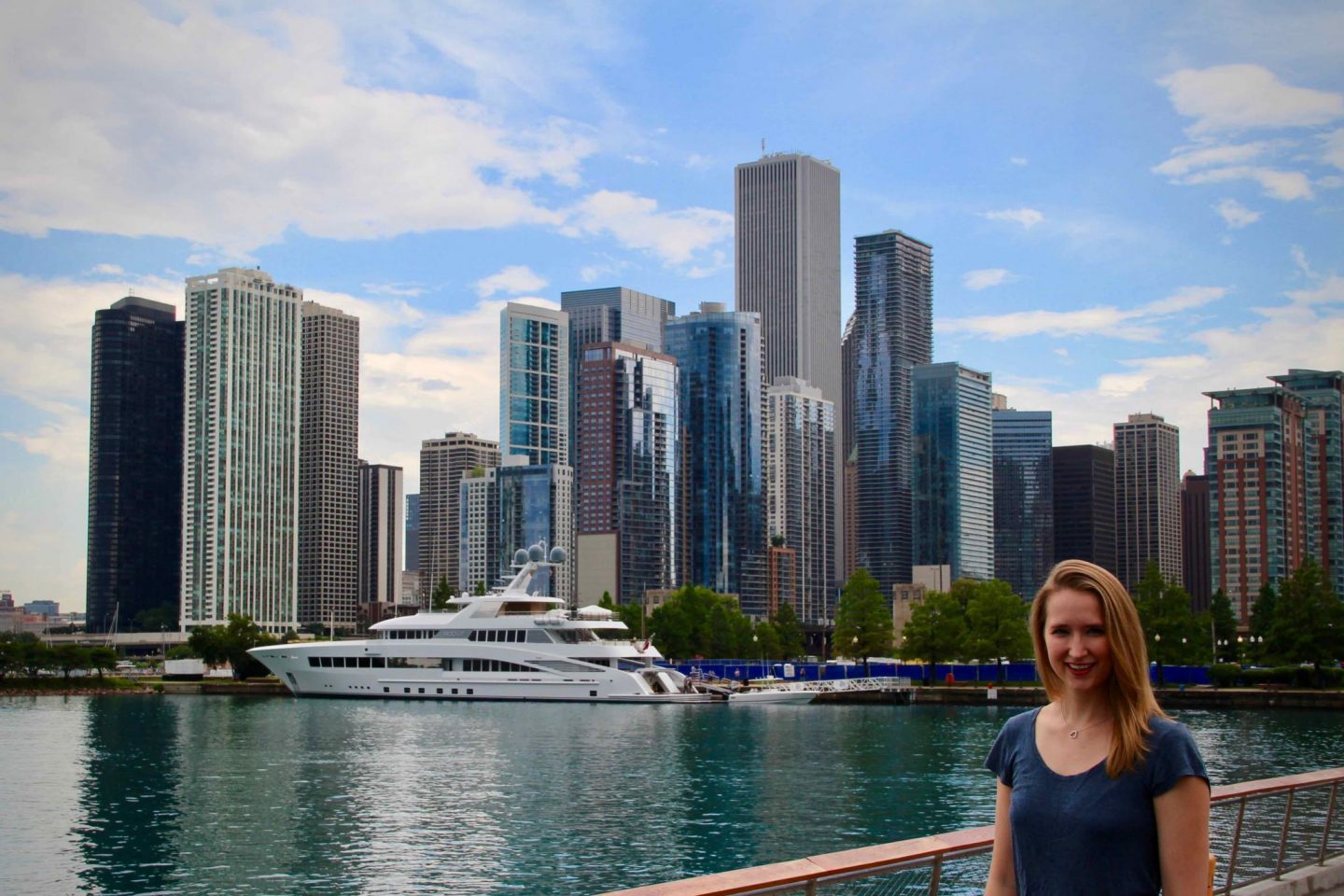 3 Days in Chicago
To make the most of the limited time we had in Chicago, we stayed in the downtown area at the Palmer House – Hilton Hotel. This historic hotel was within walking distance of most of the main attractions (a total must for me!). Located just off Michigan Avenue, we could easily visit Millennium Park and the Magnificent Mile. I also loved the roaring 20s vibe of the hotel with lavish grand staircases and golden decorated parlors. It was a great escape from the bustling city around us. However, with only 3 days to explore Chicago we set out to make the most of our limited time …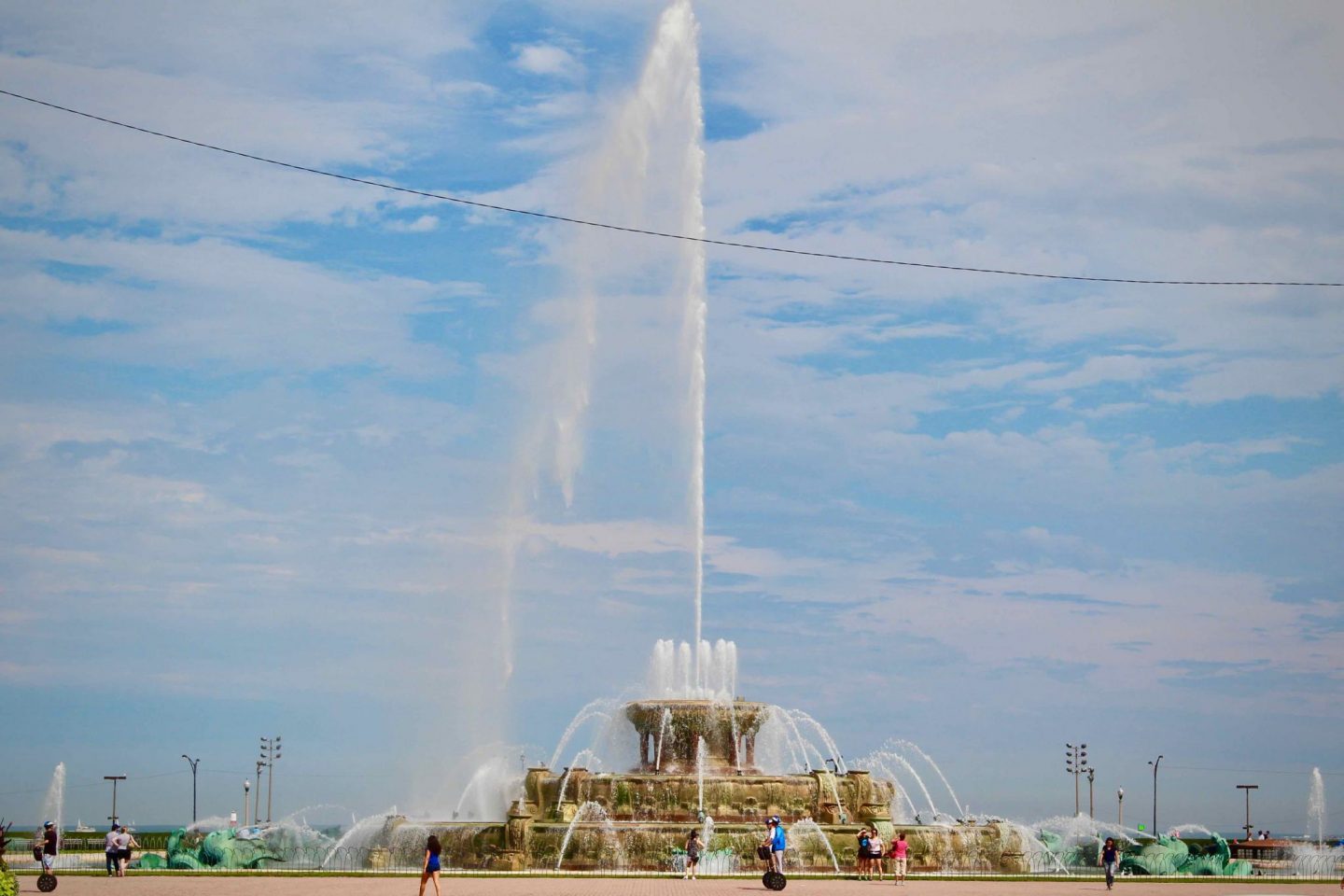 Day 1 – Millennium Park & Chicago Museums
On our first day of our 3-day Chicago Itinerary we explored Millennium Park, Cloud Gate, & the amazing Chicago Museums.
Millennium Park & Cloud Gate
We set out early in the morning after a refreshing evening at the Palmer House, to explore Millennium Park first. Our first stop was 'Cloud Gate' or better known as 'The Bean'. Even in the morning hours, the sculpture was busy with tourists getting glimpses of the reflection of the city on the sculpture. As we continued on, we walked past numerous other sculptures, displays, & beautiful gardens. The park was great way to start our morning of exploring.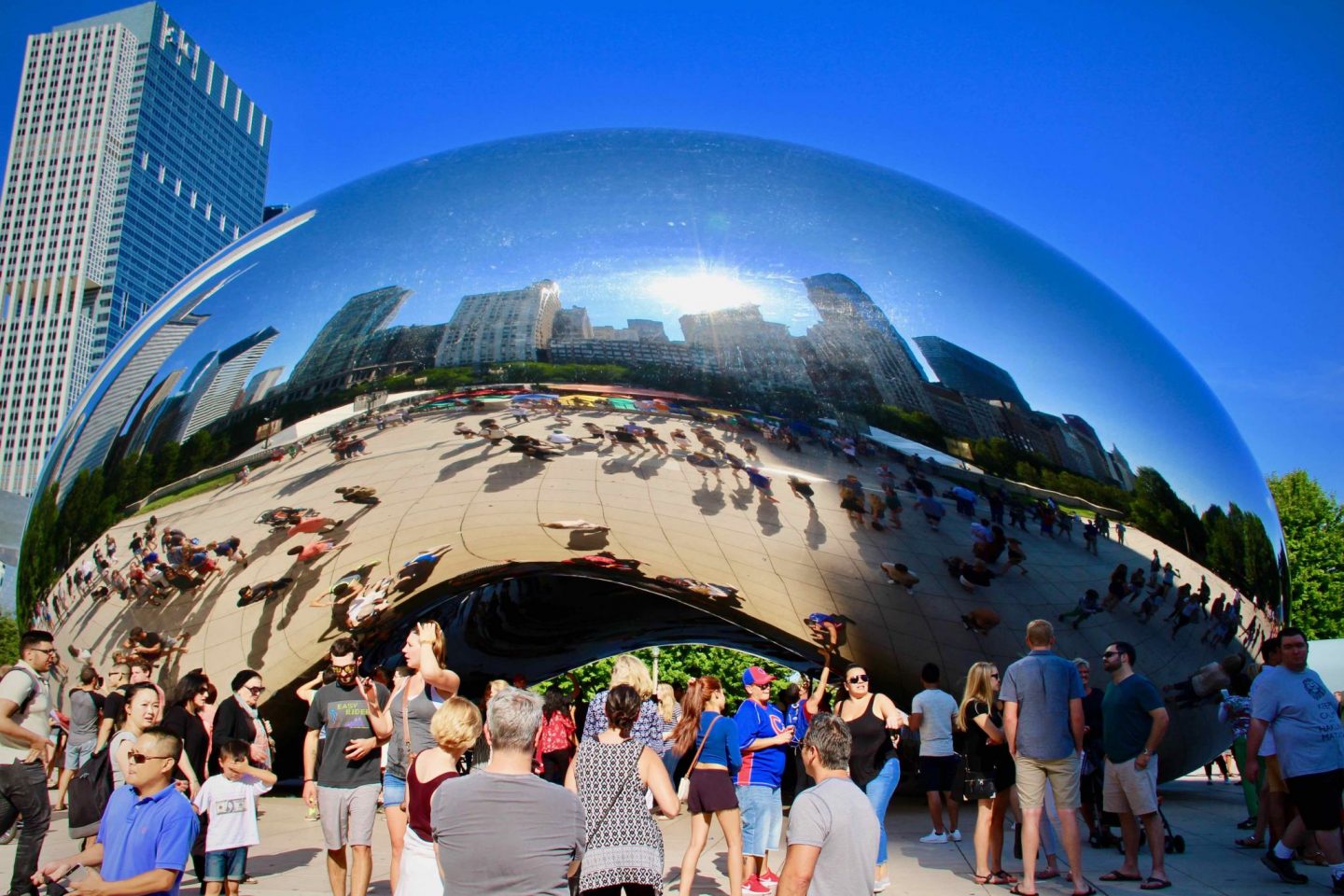 Art Institute of Chicago
Our next stop was the Art Institute of Chicago (~$25 for an adult ticket) that was located within the Park itself. We marveled at some of the finest works of art by very notable artists including Suerat, Manet, Monet, Van Gogh, and Picasso, just to name a few. However, nothing could compare to the expansive America Windows by Chagall. These stunning stainless windows were beyond mesmerizing!
Field Museum & Shedd Aquarium
After exploring the art museum, we grabbed lunch from one of the many food trucks that were in Millennium Park and continued walking till we reached the Field Museum and Shedd Aquarium. We planned to spend ~2 hours at each place (although I'm sure you can spend all day in just one as there was so much to see). We first went to the Field Museum (tickets are ~$40 for adults) and explored dinosaur fossils, ancient Egypt and amazing gems. It was easy to get lost among the 3 stories of exhibits and their was so much good information to read as we explored. Our next stop was Shedd Aquarium (tickets are ~$40) which was one of the best aquarium within the country. They had colorful coral reefs, dolphins, belugas and sea otters.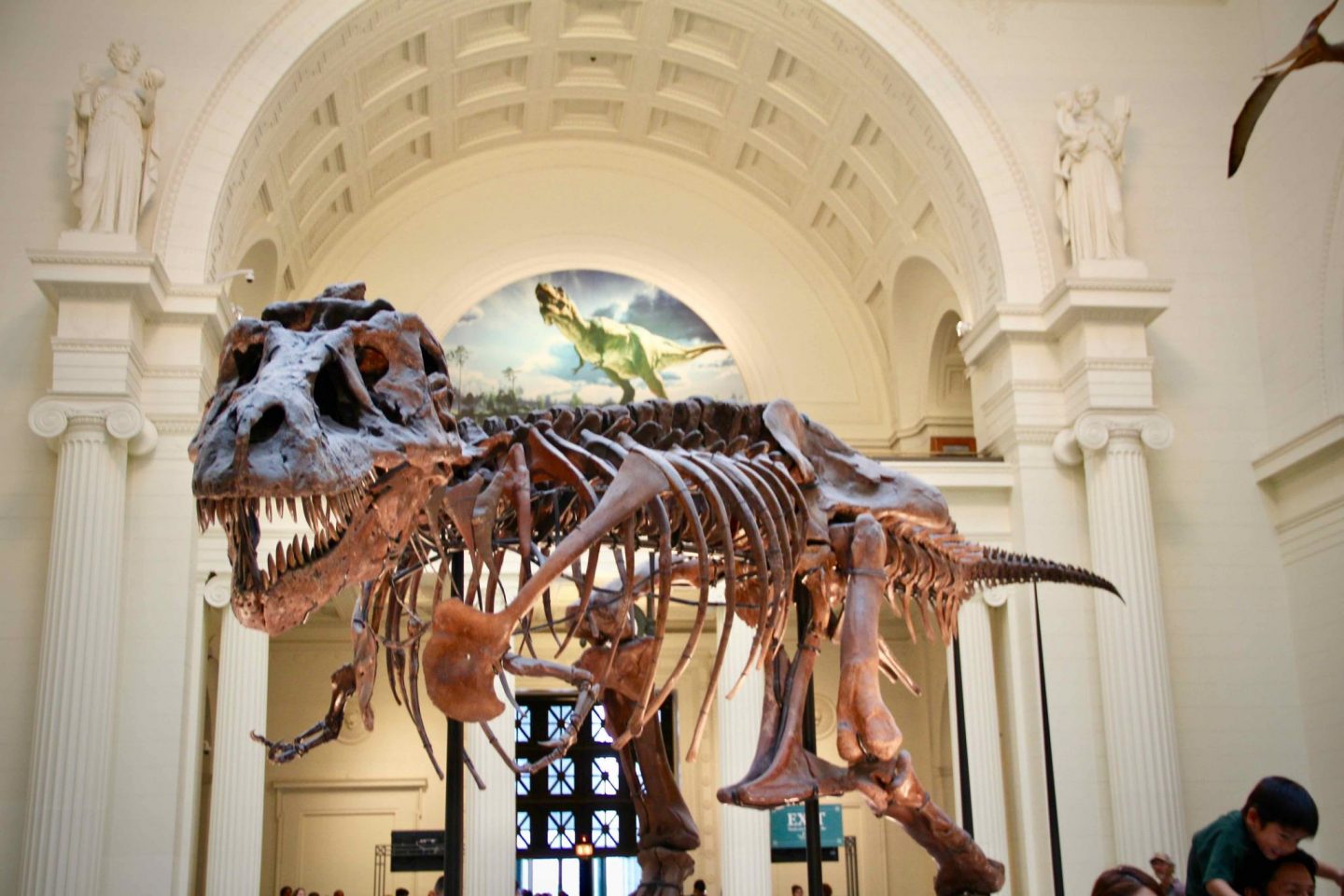 After the Museums, we headed for dinner at the famous Lou Malnati's for some deep dish Chicago Pizza. No trip to Chicago would be complete without enjoying some of the amazing pizza and this was one of the best we had!
You might also enjoy: Chicago Travel Guide and Seattle Travel Guide