Having lived in Seattle for a while, it was a joy returning a few weeks ago. There was so many things that I wanted to see & taste that I missed about the city (if you missed my complete travel guide to Seattle, see here). However, we only had 24 hours in Seattle to make the most of the city. We stayed at my favorite hotel, the Marriott Waterfront Hotel. In the morning, we ate brunch at Cafe Campagne and explored Pike Place (if you missed Part 1 of our adventure, see here).
24 hours in Seattle
Since it was still cold in Seattle and I was in a spring mood, I decided to wear my cotton candy pink J. Crew Lodge wool jacket (similar J. Crew Mercantile wool jacket). I love this jacket because it's super warm, well lined and wool, but also super stylish with the clean lines and a popped collar (plus the pink color is adorable!). I paired it with aUniqlo Rayon long-sleeve blouse, which was perfect to explore in, but also looks so professional for work. I paired these with Joe's Flawless skinny jeans and an Abercrombie belt in brown (old, similar here).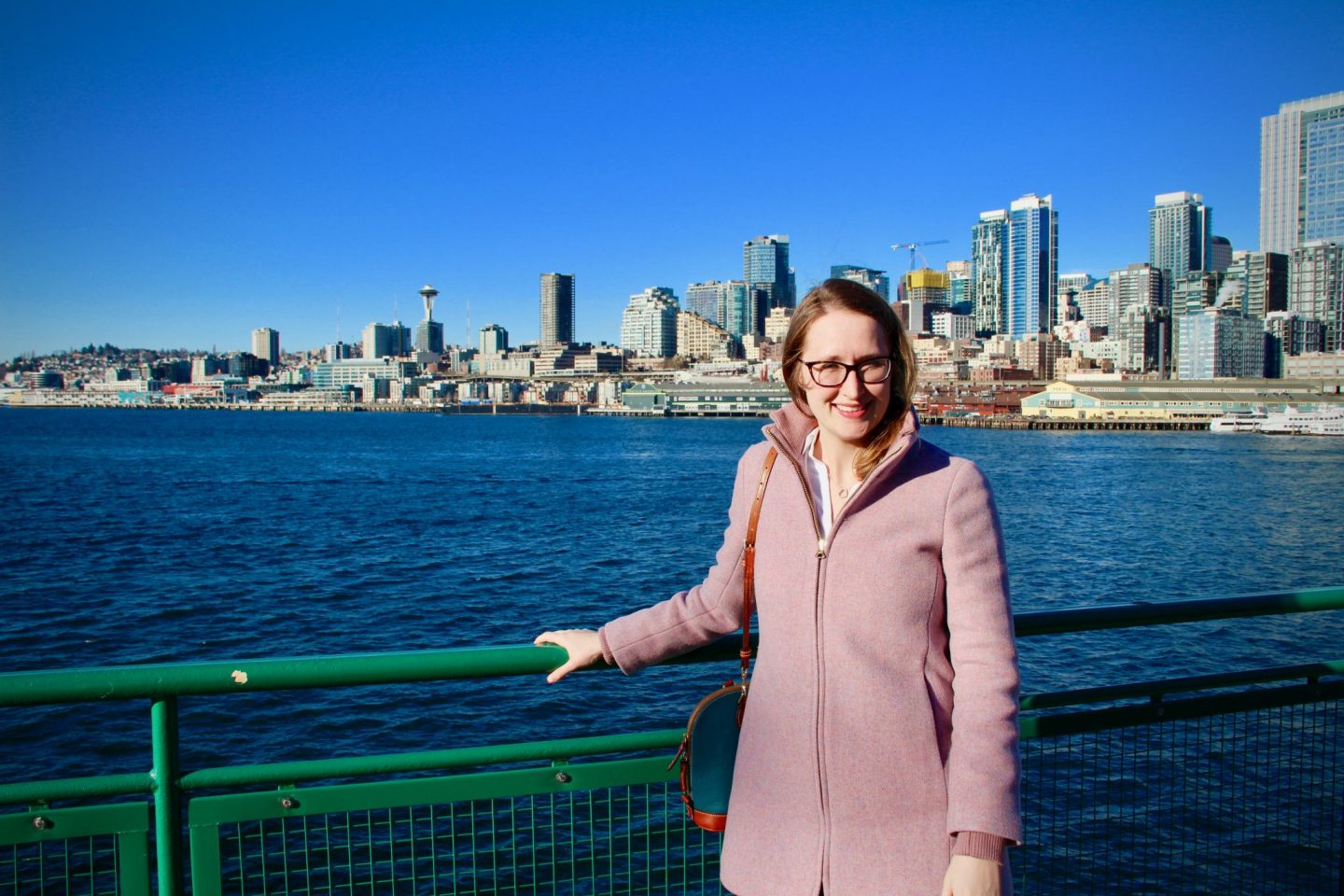 After spending most of the morning browsing the market, we decided to head over to the Space Needle & Chihuly Glass Museum for the afternoon.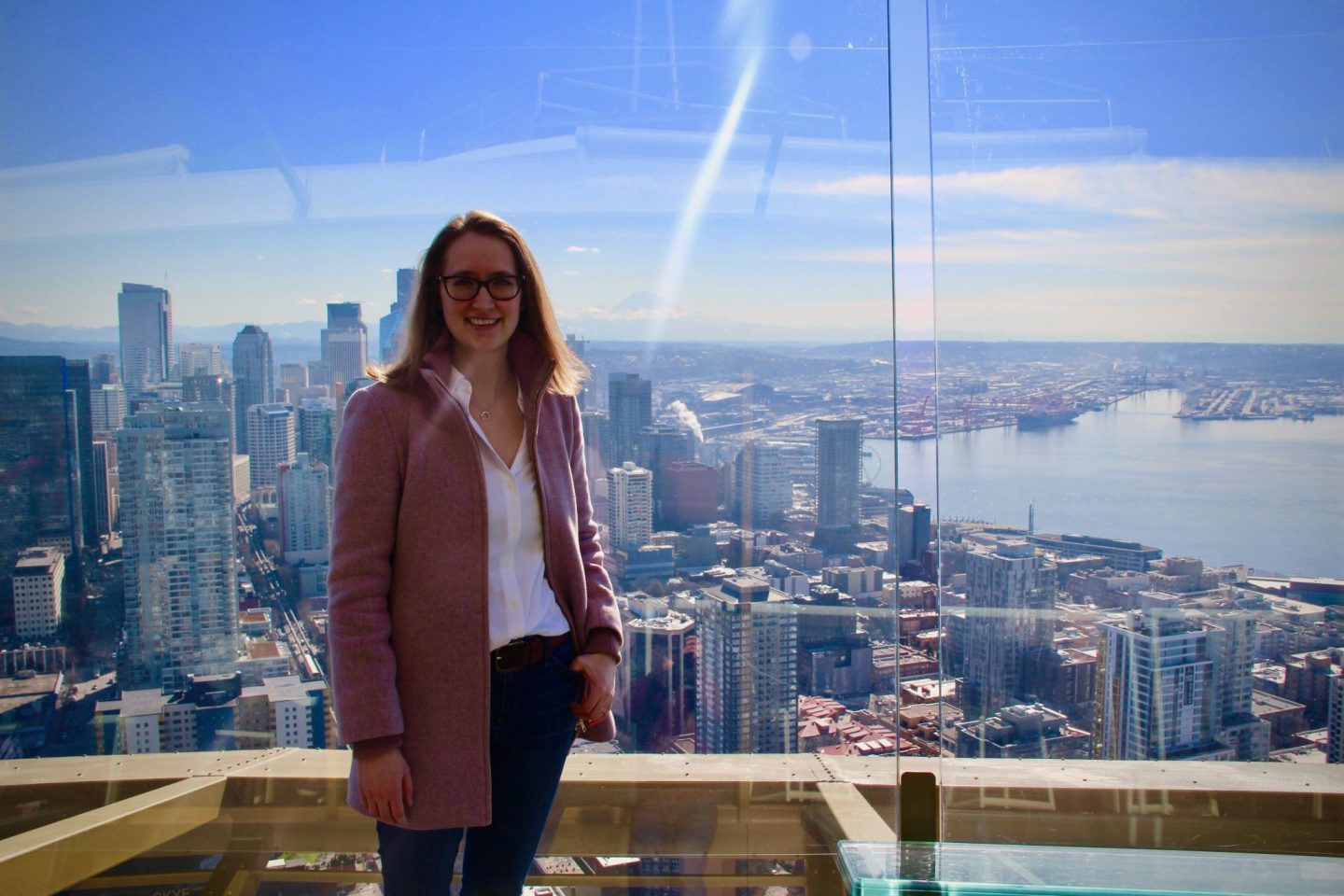 No visit to Seattle is complete without visiting the Space Needle. This was on my bucket list since before we lived in Seattle (see this post for more on the space needle) and thankfully, this trip, we were able to go all the way to the top. We lucked out and had a clear day allowing us to see for miles, including the top of Mount Rainer. With the recent renovations, the Space Needle was even better than I anticipated! It had floor to ceiling glass, an outdoor viewing area, & clear glass floors.
After the Space Needle, we had to check out the Chihuly Glass Museum. We had heard such amazing things about the museum, but were never able to go until this trip. It was so cool! It has eight different galleries, a Glass House, as well as an outside glass garden.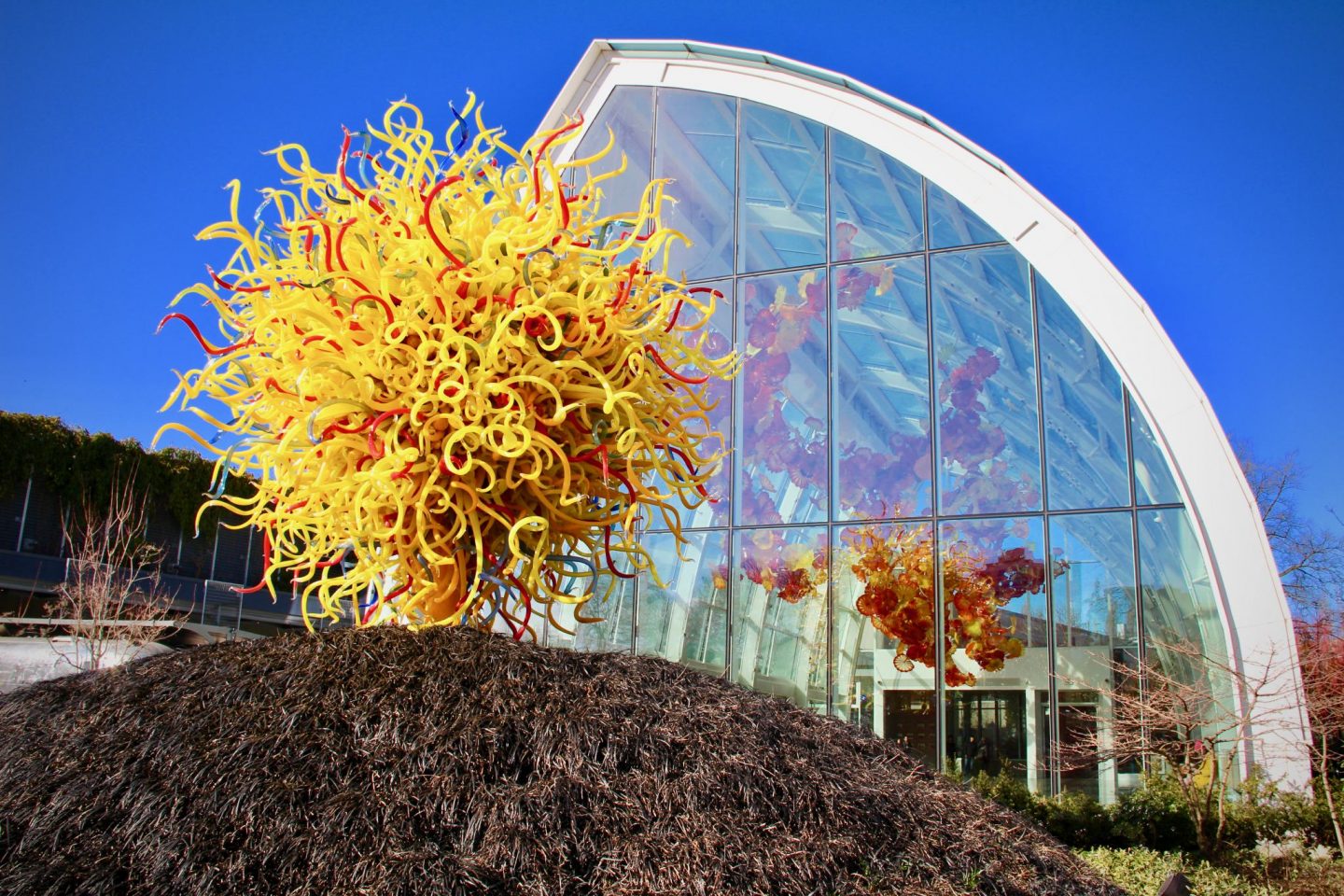 The gallery was founded in 2012 and it was integral in reviving the area around the Space Needle. The gallery is a comprehensive exhibit that features many notable glass sculptures by the artist that have been on display around the world.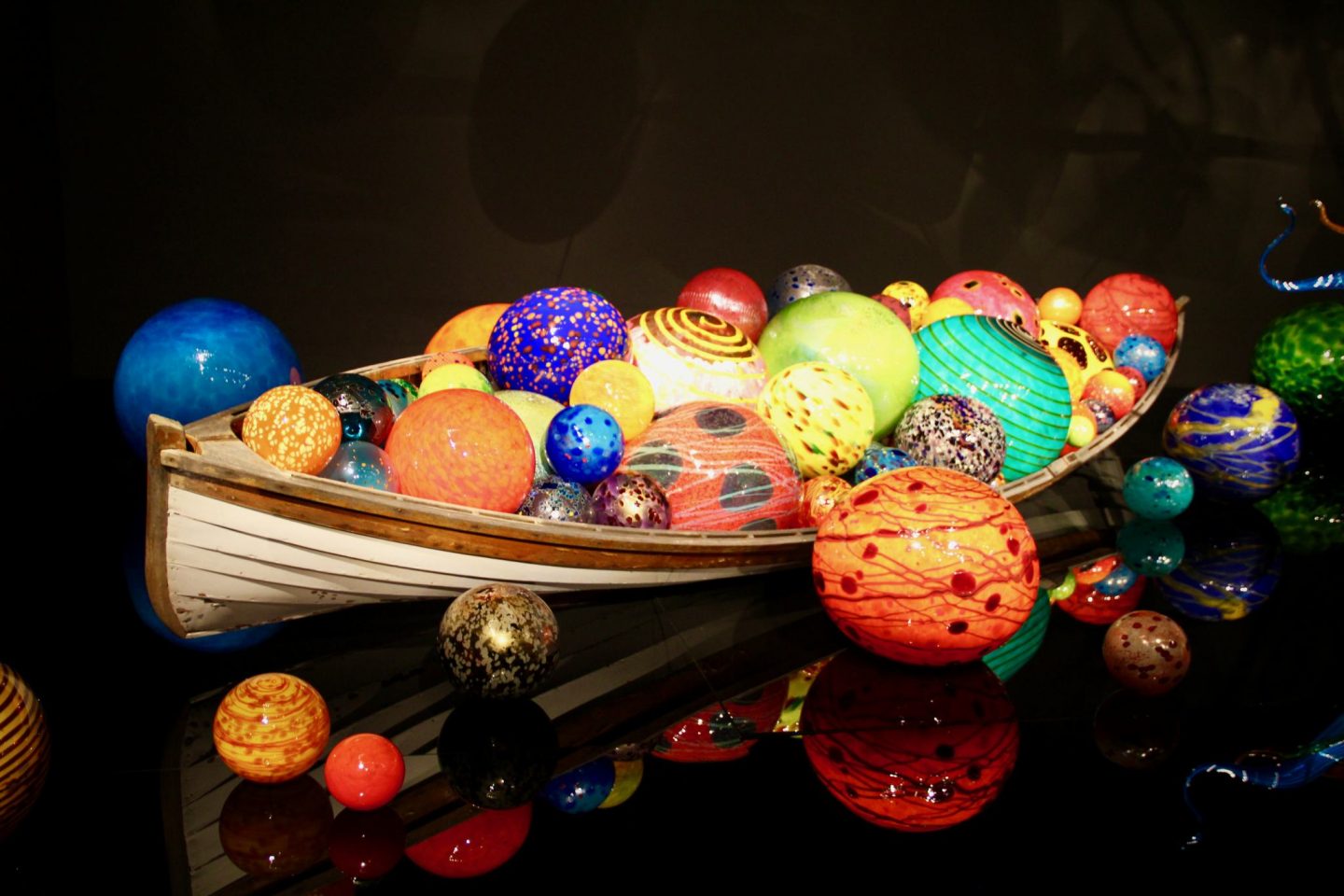 The colorful exhibitions of twisted glass and orbs of various colors was a great way to spend the afternoon. The garden also had spectacular views of the space needle as well as more interesting sculptures.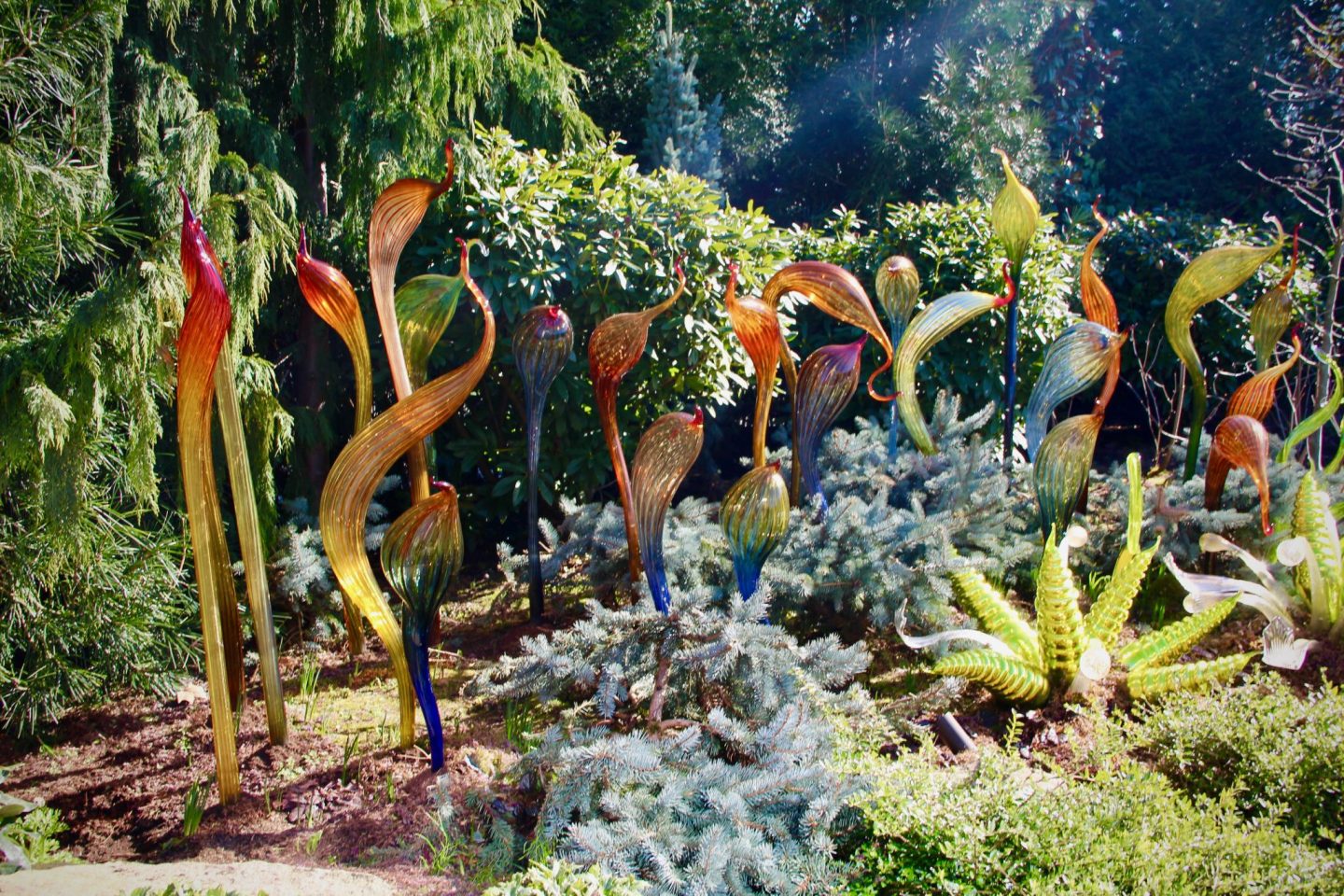 Assaggio's for Dinner …
To finish the day, we went to our favorite Italian restaurant in the city, Assaggio's. It's been in the city for more than 25 years and the pasta is traditional recipes, reminding you of being in Italy. It was the perfect end to a busy day!
Also visit: 24 hours in Seattle (part 1) and Seattle Travel Guide
Disclaimer: This post contains affiliate advertising, which means that if you click on or purchase a product through a link, I may earn a commission.