Making the most of 24 hours on a day to day basis can sometimes be a struggle, but when I travel, those 24 hours become packed with new adventures at every turn. With only 24 hours to enjoy Seattle, there was so much that I wanted to see and do. Having lived in Seattle for a while, it was a joy returning a few weeks ago to experience all that I missed about the city (if you missed my complete travel guide to Seattle, see here). However, we only had 24 hours this time to make the most of Seattle.
24 hours in Seattle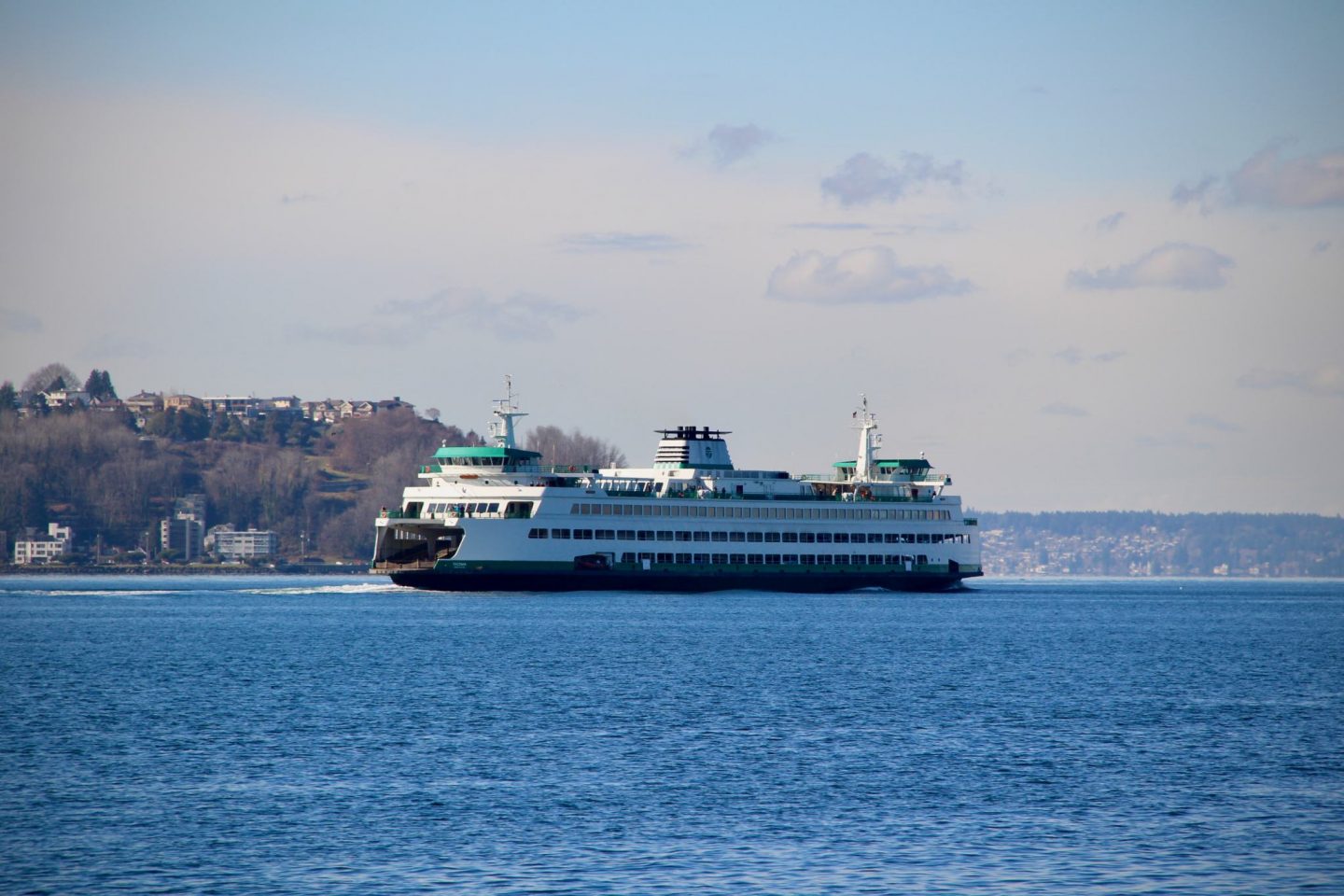 We stayed at my favorite hotel, the Marriott Waterfront Hotel. It is located close to everything – Pike's Place, the Puget Sound, the City Piers, & the Space Needle. Plus it has great views of the Sound if you are lucky to get a water facing room.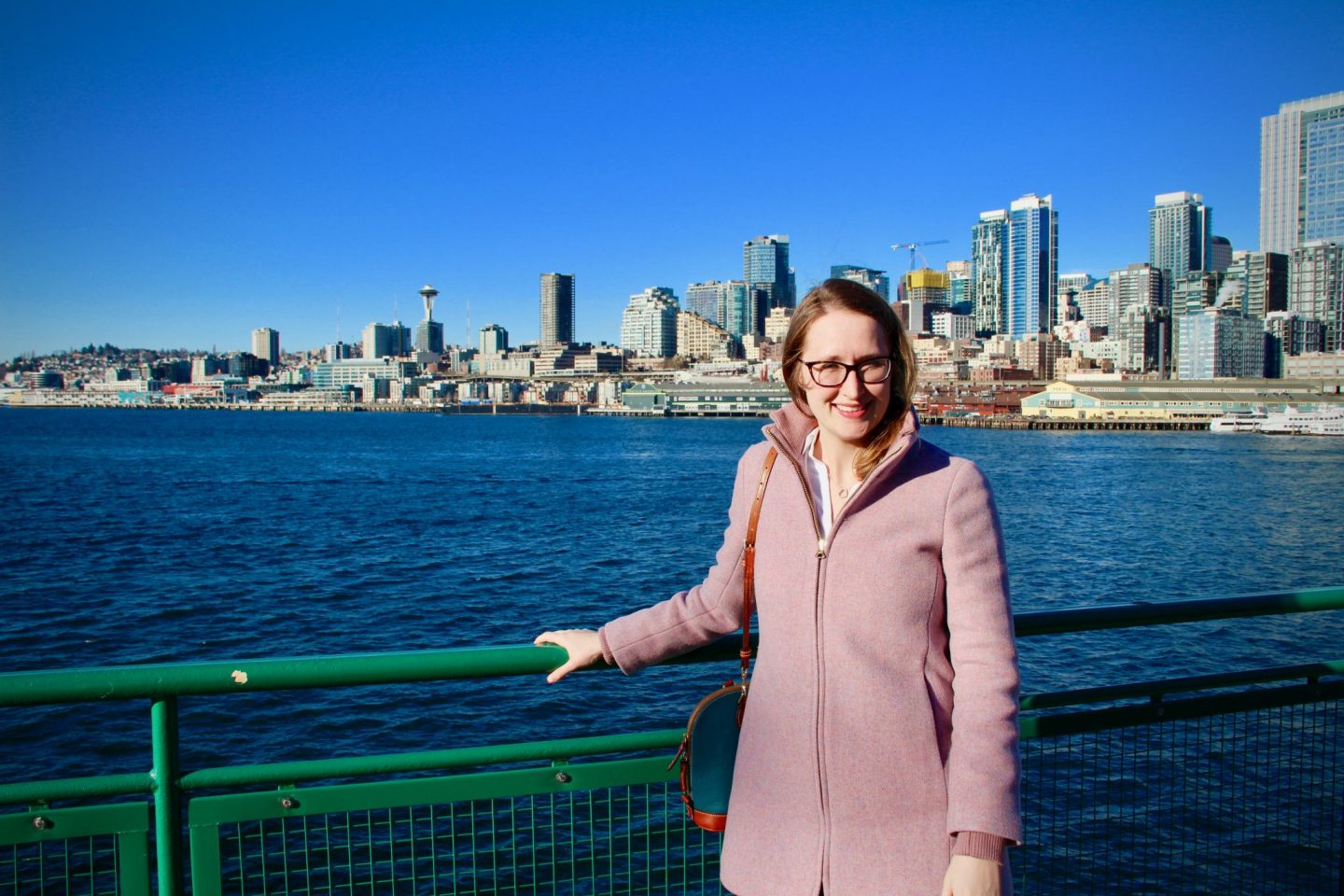 As much as I would love to think it was spring, it was still cold in Seattle. I decided to wear my cotton candy pink J. Crew Lodge wool jacket (similar J. Crew Mercantile wool jacket) to help get me in a spring mood. I love this jacket because it's super warm, well lined and wool, but also super stylish with the clean lines and a popped collar (plus the pink color is adorable!). I paired it with a Uniqlo Rayon long-sleeve blouse. It is made of such breathable fabric and looks great layered as well as solo. I paired these with Joe's Flawless skinny jeans and an Abercrombie belt in brown (old, similar here).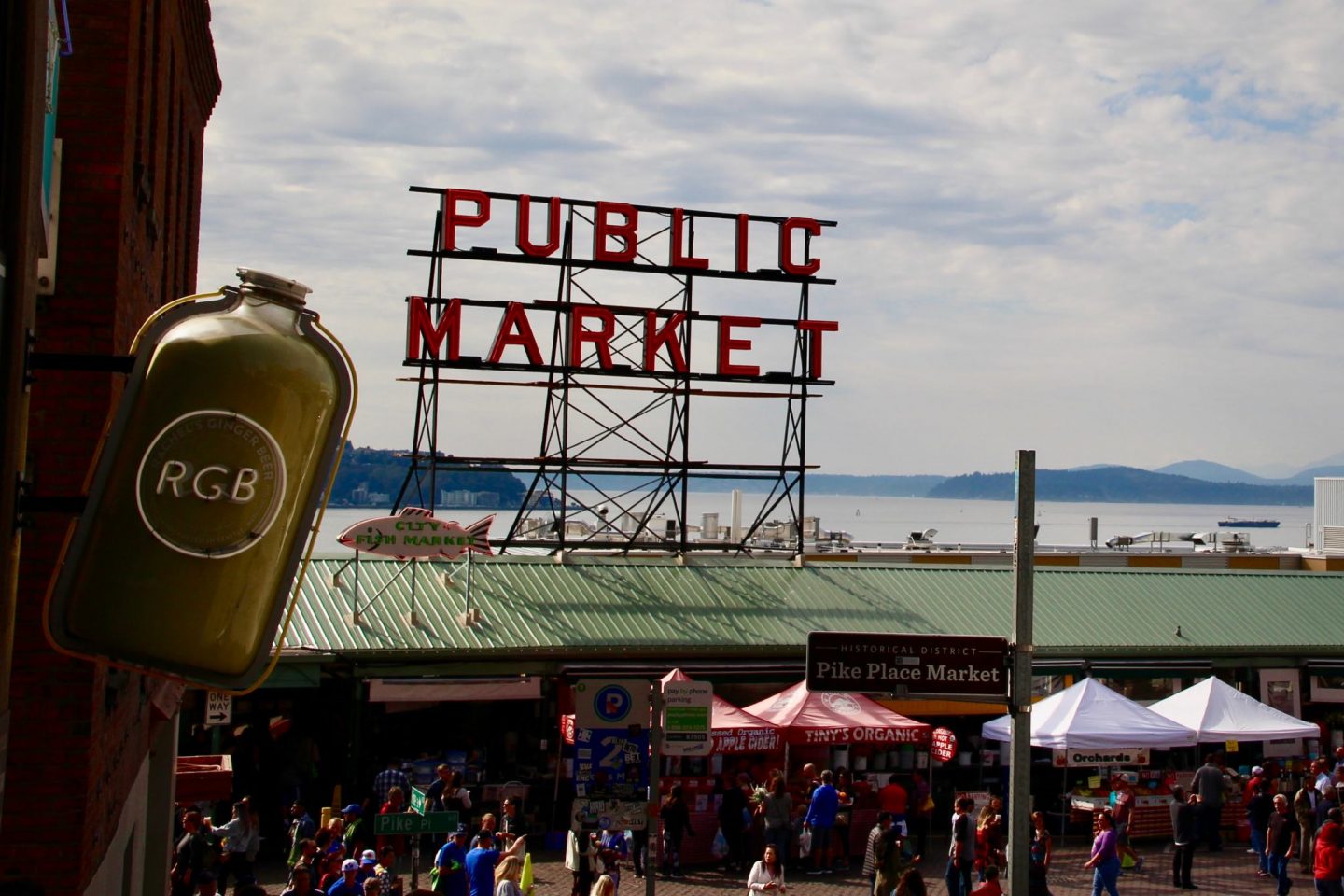 To start the day off, we walked over to Cafe Campagne near Pike Place. They have an amazing brunch menu and I got the best French omelette with homemade sausage! Since we were so close to Pike Place, I couldn't pass up an opportunity to explore the market.
If you are not familiar, Pike Place is a working public market that was starting in the early 1900's. It is one of the nations longest running farmer's markets. It is open daily and you can always find amazing fresh seafood & produce.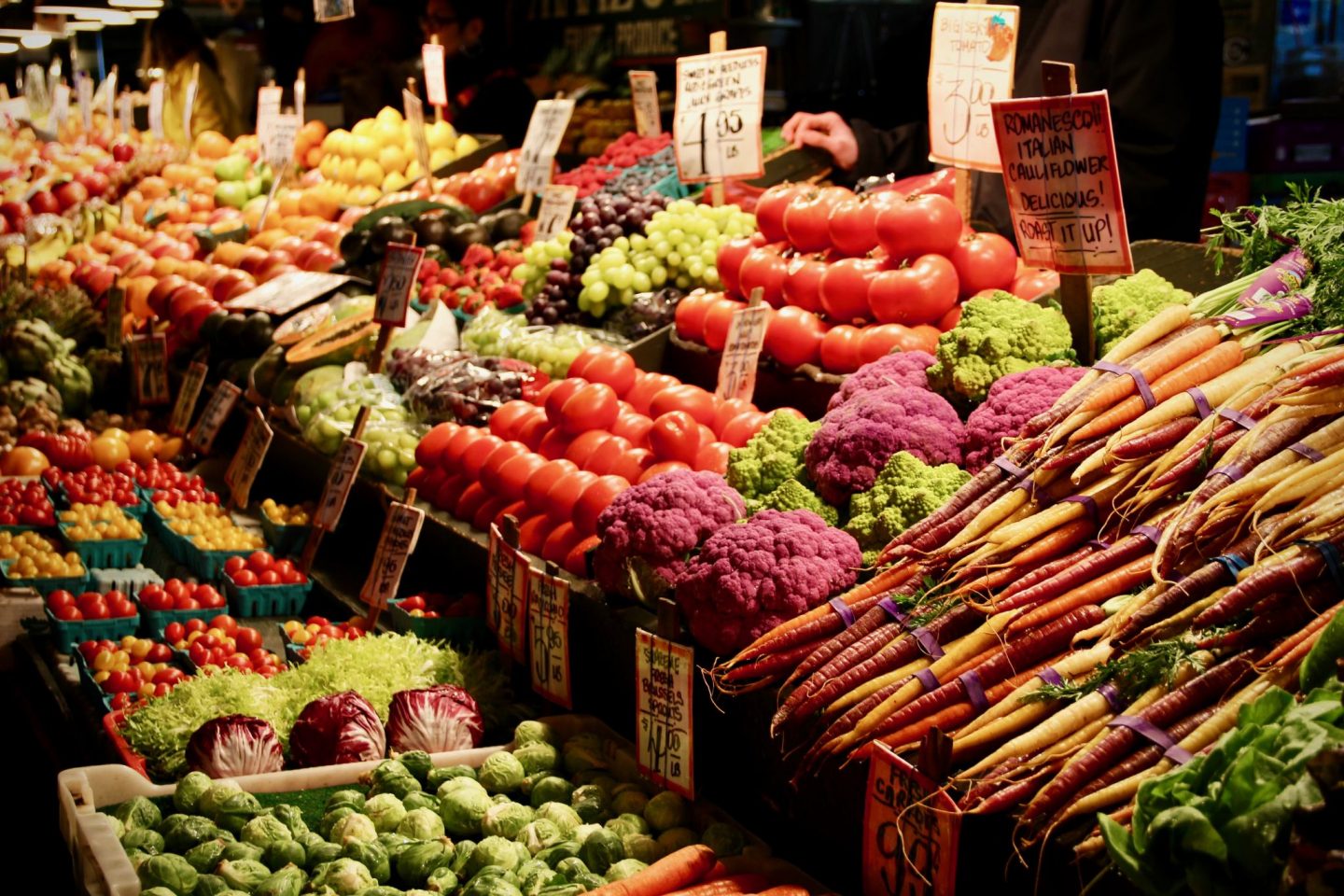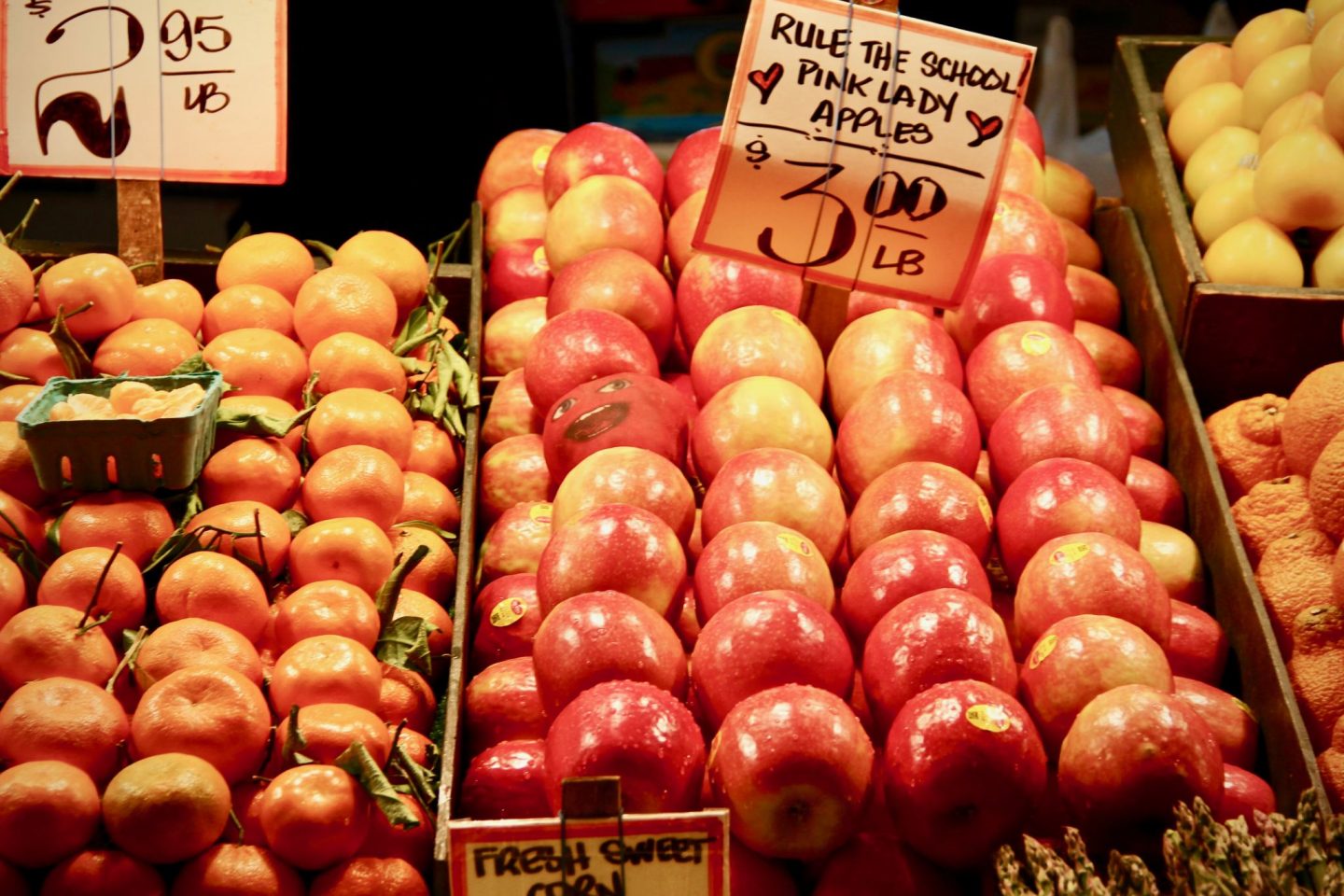 One of my favorite things to do is watch the fishmongers throw local salmon. It's a tradition that dates back to the 1930s. They also tend to have fun with the people who are browsing the fresh fish. Make sure to always be aware as they might have a trick up their sleeve if you decide to get close.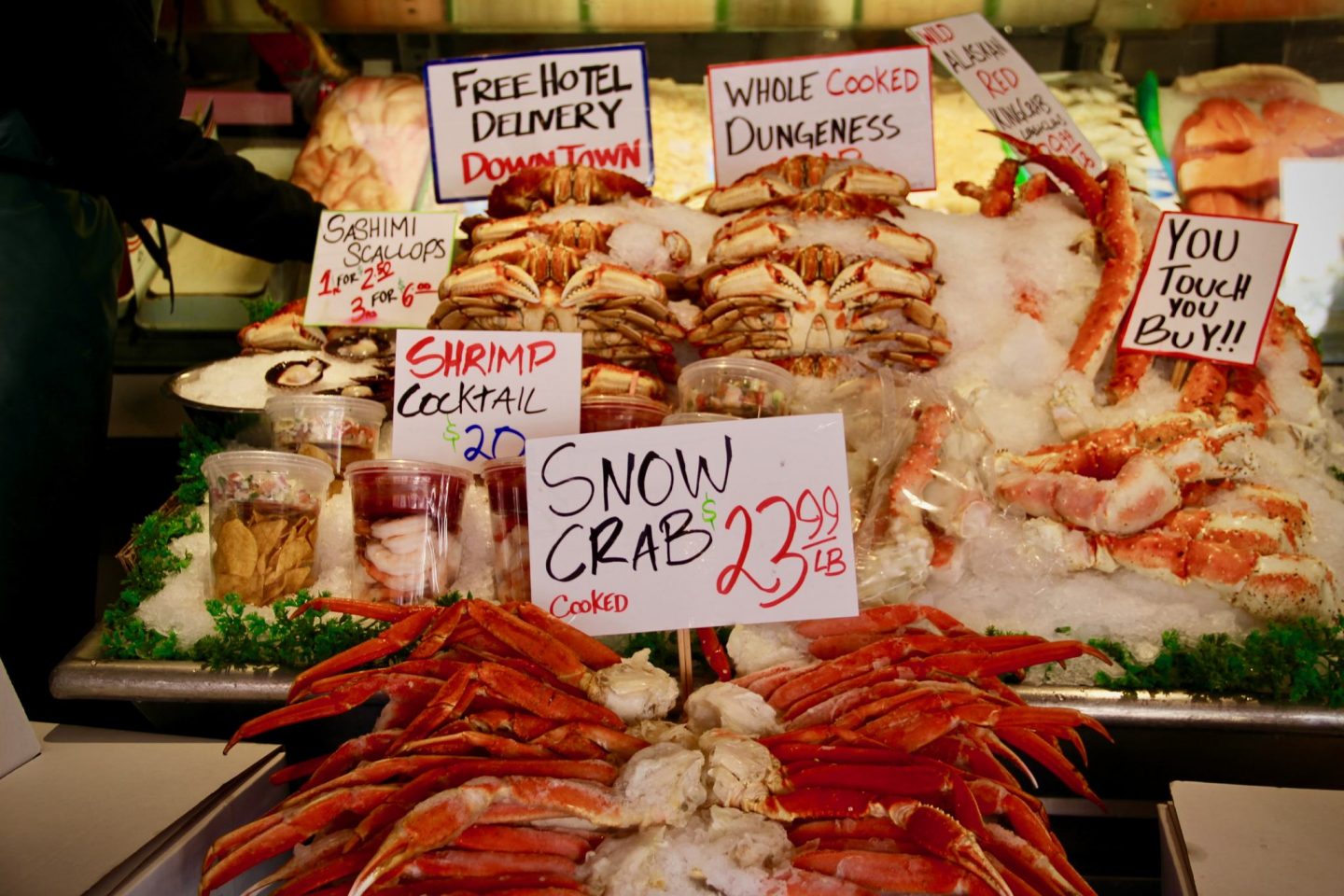 Besides browsing the seafood areas, I also love checking out the floral bouquets, local produce, & craft stalls to see what new items are for sale. Regardless of the season, they always have fresh flowers for sale in the largest bouquets!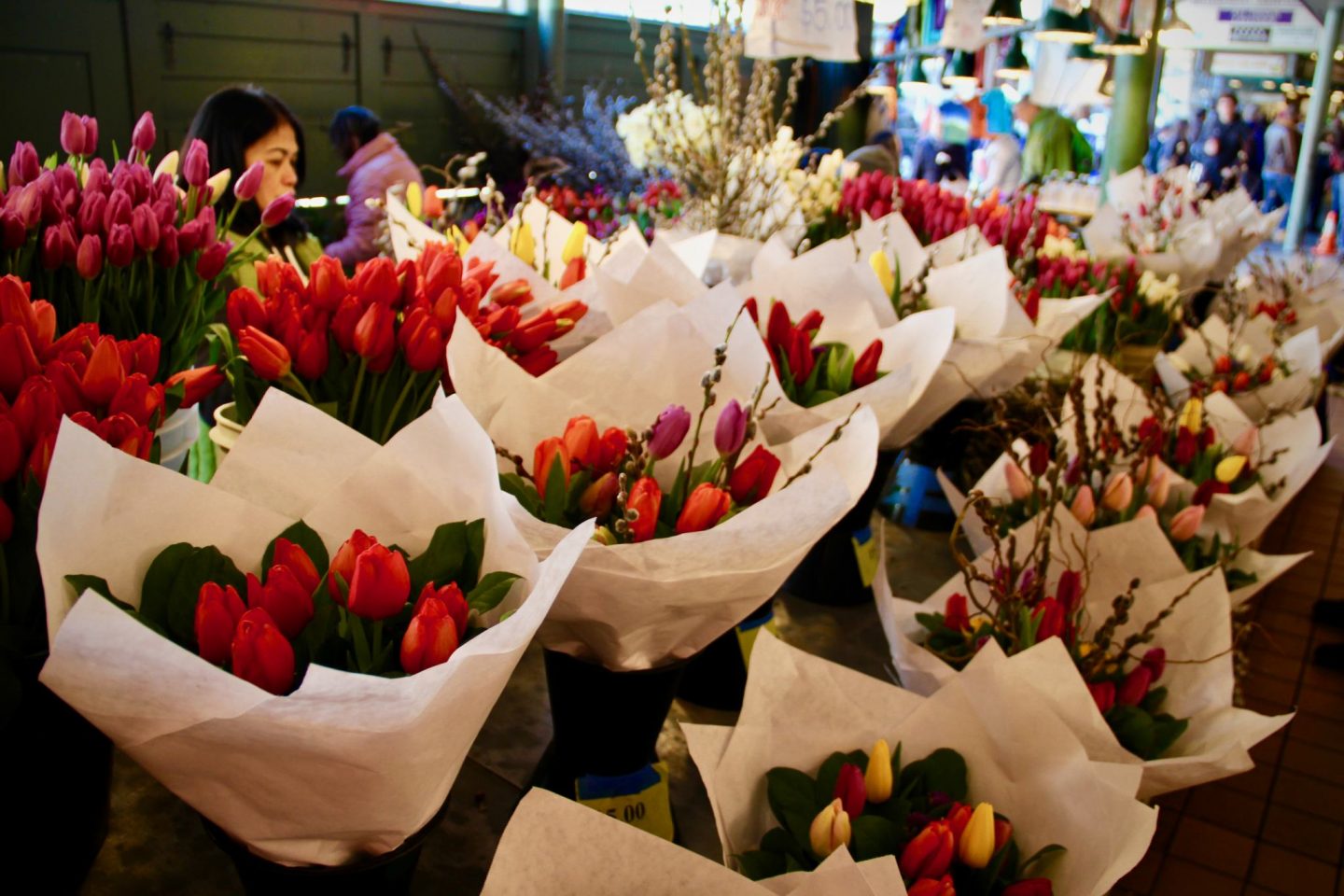 After spending most of the morning browsing the market, we decided to head over to the Space Needle & Chihuly Glass Museum. Read more about our adventure in the coming week.
Also Visit: Ferry Ride to Bainbridge Island and Seattle Travel Guide
Disclaimer: This post contains affiliate advertising, which means that if you click on or purchase a product through a link, I may earn a commission.