Yay – It's FRIDAY! Another week down for 2020! To celebrate, I'm taking out all things gold for this week's Friday 5. Something about the sparkle of yellow gold, how it compliments darker, more muted colors, makes it just perfect for fall! This week, I pulled together my favorite gold jewelry for women – from necklaces to bracelets to earrings.
Disclaimer: This post contains affiliate advertising, which means that if you click on or purchase a product through a link, I may earn a commission.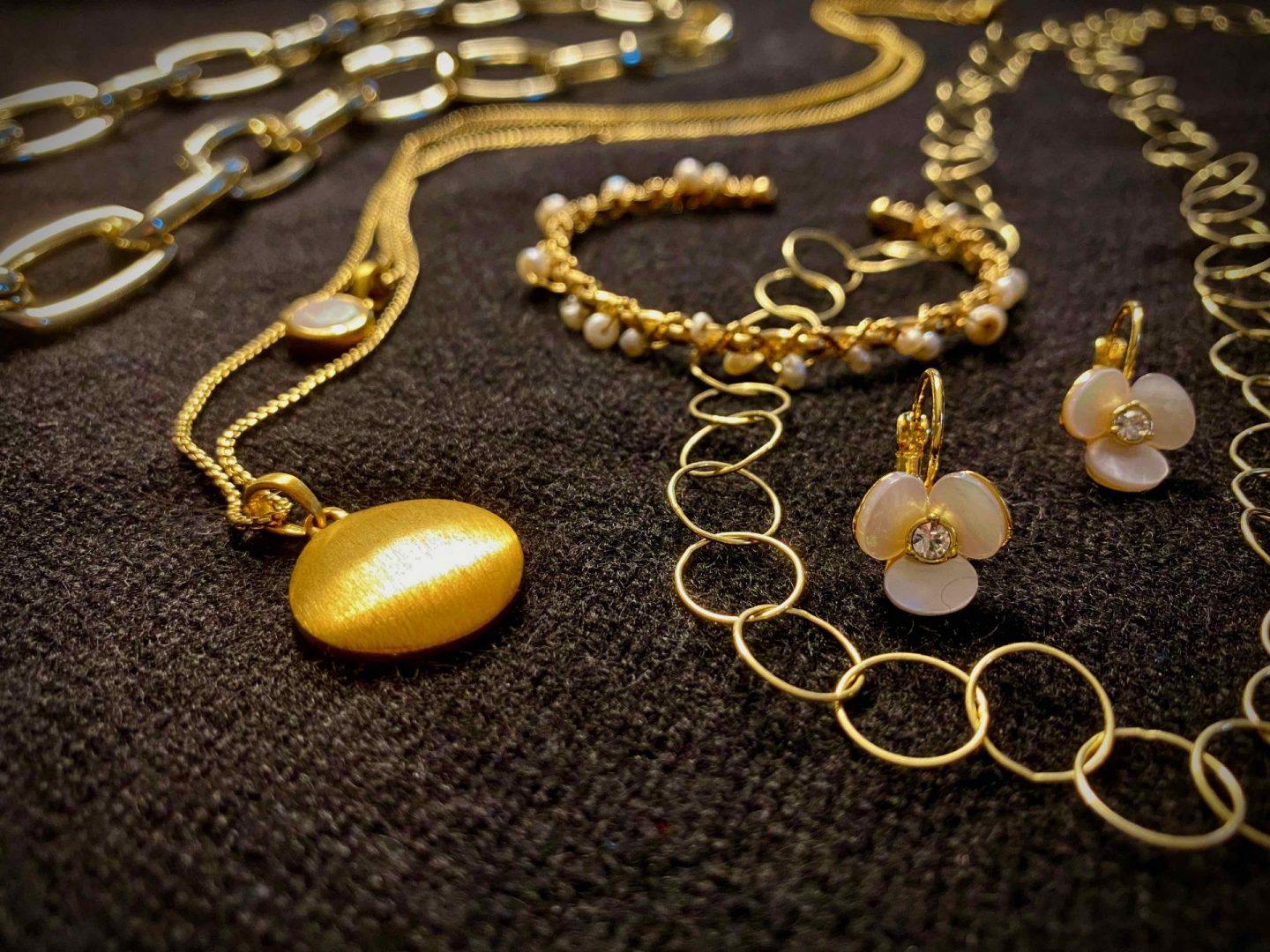 My Favorite Gold Jewelry for Women
These are my favorite gold jewelry for women. They are great staples to have for years and years. But they also look great both casually and to dress up any outfit!
First up, one of my favorite gold jewelry from this fall is the Kendra Scott Beckett Statement Necklace! It's such a great chunky chain link necklace. I love pairing it with my Madewell jean jacket or a Veronica Beard blazer (as seen here from last week's Friday 5). It's a great piece for this fall and so easy to layer!
Next up, the handmade Gas Bijoux Calliope Cuff Bracelet and Gas Bijoux Orphee Bracelet! I've had mine for a year now and absolutely love them! The craft artisans really do much the perfect feminine and delicate bracelets! Whether wearing to work as a single bracelet or layering them together for date nights, they look so perfect.
Another one of my favorite gold jewelry that is a staple in my outfits is my Dean Davidson Signature Layered Necklace. This layered necklace is perfect to dress up any outfit (including leather jackets seen here). I love the mix of the unpolished gold & the moonstone pendants.
I know it's fall, but I couldn't help myself throwing in these Kate Spade Flower Earrings! They are perfect whatever the season and really dress up any outfit. The mother of pearl mixed with the gold details add the perfect amount of feminine touch. They are also super light weight (and come in post form too)!
Last but not least of my favorite gold jewelry is a simple Circle-Link Chain Necklace. This is a great staple necklace to wear for years! It adds a fun pop of gold to any outfit and is great for layering with other chains or pendants or simply worn alone.
You might also enjoy: Friday 5 – My Favorite Fall Blazers and Friday 5 – Fall Fashion Favorites