I mentioned in my 2019/2020 reflection post last Tuesday, that I would be starting a new series on everyday adventures. Whether they are close to home or away, these short posts will highlight some fun everyday experiences exploring and trying new things. And what better way to start the series than an everyday adventure taking a walk in the woods wearing my favorite everyday winter sweater!
Disclaimer: This post contains affiliate advertising, which means that if you click on or purchase a product through a link, I may earn a commission.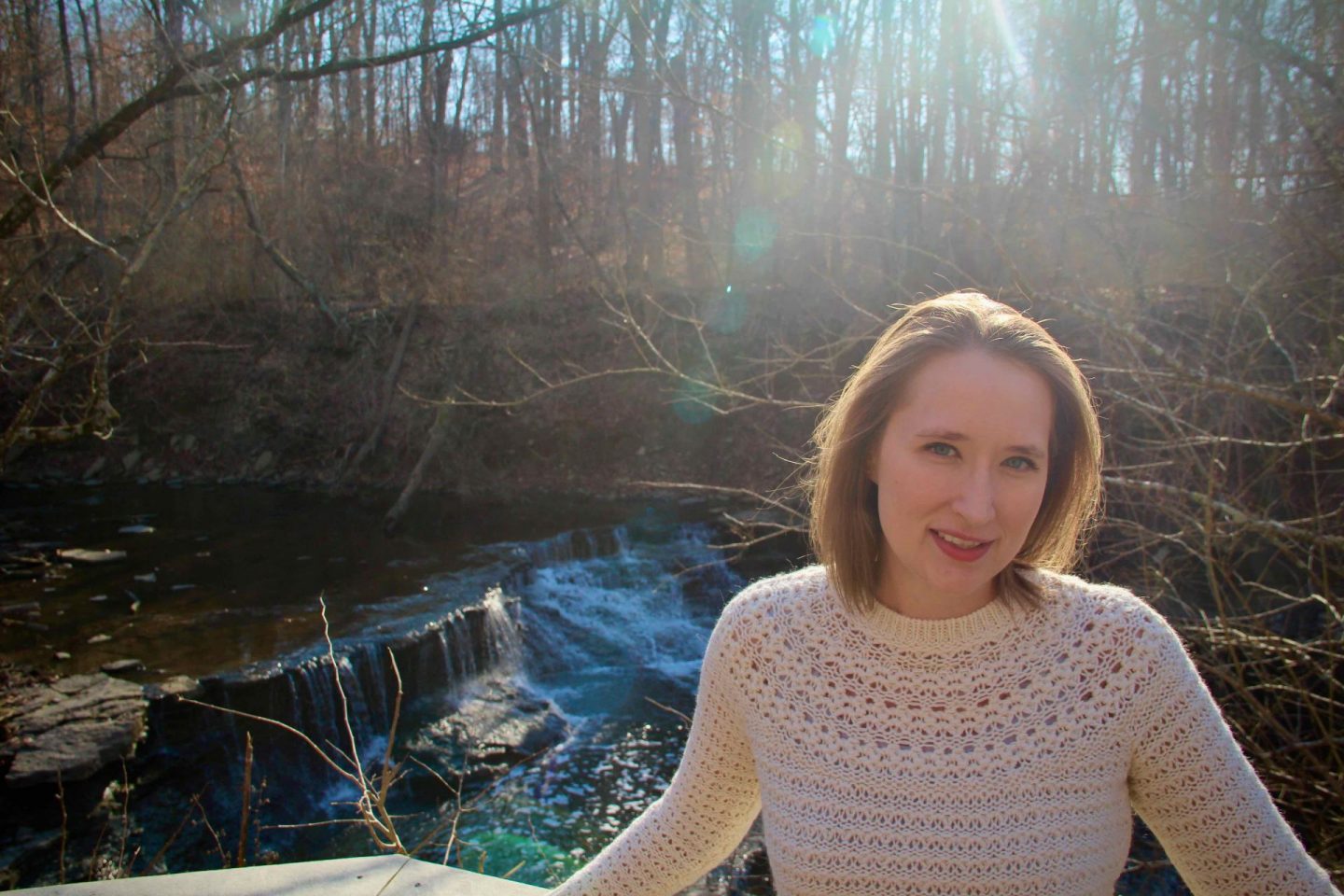 Walking through the woods in Cincinnati is peaceful, but can be chilly depending on the day. Wearing breath-able, but warm clothes is essentials. Therefore, I have been wearing fair isle sweaters with thinner wool jackets or a warm scarf for our walks in the woods. They are perfect for the winter season adding preppy flair to a casual outfit. Plus they look so put together while also being super warm!
One of my favorite everyday winter sweaters is this all white Ralph Lauren fair isle one (old, similar Iro Arresi Cable Knit Sweater here, A.P.C. Miranda Pullover here, J.Crew Allen Knitted Sweater here, J Brand Harriet Fair Isle Sweater here and Adam Lippes Cashmere Fair Isle Crew Sweater here). I love the knitting of the sweater. It is also super comfortable for strolls in the woods.
I love pairing it a blanket scarf for days that are not too cool. This season, I am obsessed with this Free People whisper fringe blanket scarf. It's warm enough to wear alone with a sweater. I also adore the soft feel of the whispers!
If you enjoyed reading, you might also enjoy: