In 2019, I started reading more and more. Reading was such a refreshing way to end a stressful day. Curling up with a nice book was super relaxing and a great way to gain new insights without leaving my home! I found it opened my eyes to different ideologies, cultures, & adventures. In 2020, I plan to continue to read even more and what better way to start the year than with my 2020 reading guide!
Disclaimer: This post may contain affiliate advertising, which means that if you click on or purchase a product through a link, I may earn a commission.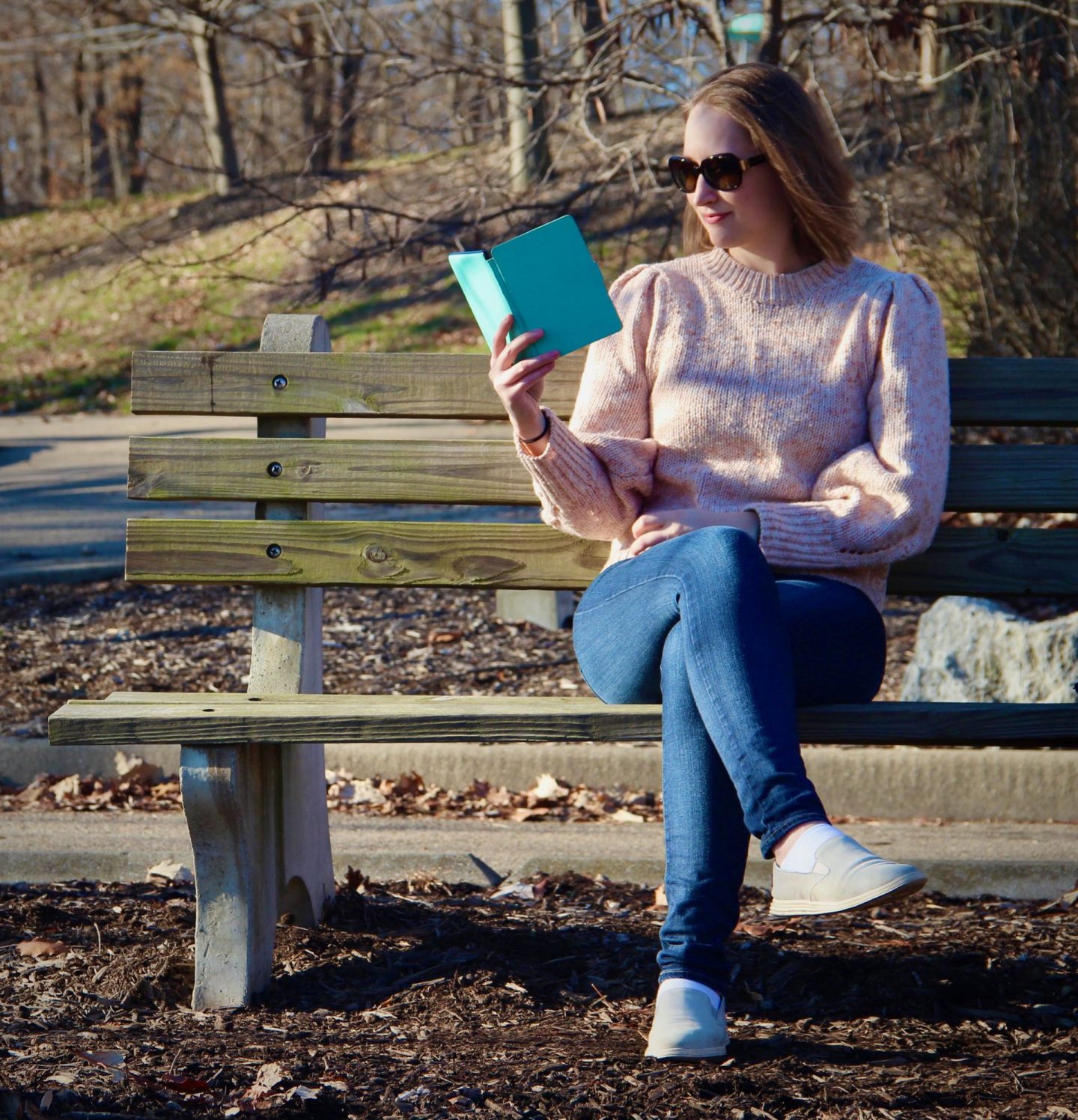 Now before we jump into the 2020 reading guide, I wanted to mention how I plan to read all these books even with traveling so much. I always loved having a paper book, but it's so impractical to carry around 10+ books in my suitcase. Therefore, I always pack my Kindle Paperwhite and load it up before I leave home with all the books I want! It has incredible storage and is so lightweight to pack all the books I want to read, including all of these listed below.
2020 Reading Guide
Now on to the fun part … My 2020 reading guide. I filled this list with memoirs, novels, & non-fiction books that are all about new experiences & making the most out of each adventure. I'm so excited to start the year off with these amazing books!
This is a memoir that is supposed to follow the life of the man who completed the first ever solo crossing of Antarctica. It sounds like a great story about adventures in the unknown! Plus with the added dimensions of resilience, grit & pushing new boundaries past what others think is possible.
Anything by Malcolm Gladwell is normally a fantastic read and challenges me to think differently. I just started reading this book and boy is it equally as fascinating as some of his other books! This book looks into our interactions with strangers through examples in history & modern day. It then analyzes the effects these interactions have had on history, & in our own lives. I have only just started reading it and it's so hard to put down! I have also heard the audio version of this book is amazing with real interviews that the book describes included.
This memoir by Instagram sensation Jedidiah Jenkins follows his cycling journey from Oregon to Patagonia. Reading the summary online, I loved the themes it touches on adventure & finding your identity.
This book has been out for ~2 years and has been on every best-selling list since it was released. It gets raving reviews for its coming of age story set in North Carolina complete with murder & love. I might be the last person to still read this book, but it's on my list this year to see what everyones raving about.
This novel has also been on a top of the best-selling lists for ~2 years now as well. It is a story of love & resilience set amongst the dark backdrop of the Holocaust.
6 | Becoming by Michelle Obama
Every time I hear Michelle Obama speak I am blown away with her charism and eloquence. I am looking forward to reading her biography this year and learning more about the life of the iconic first-lady.
I love the title of Hillary & Chelsea Clinton's new book on Gutsy Women. I think it really hits at the core of being bolder this year for me personally. This book highlights stories of strong women throughout history who preserved against all odds and I hope to be inspired by this book.
Where most of the books on this list sound serious in nature, this book sounds just plain fun! This coming of age, love-story takes place in New York City theater scene during the 1940s. The summary itself had me almost in tears and I'm excited to read about the escapades of the main character.
I love stories revolving around history and women empowerment and this biography sounds like it has those two things in spades! Following the story of Virginia Hall, a US spy during WWII, this story is about heroism, resistance & resiliency.
Last, but not least, I had to include the long awaited sequel to the Handmaid's Tale on my 2020 reading guide. If you missed either the first book or the Hulu episodes go read/watch them right now! Then start this novel which addresses beliefs & dealing uncertainty.
You might also enjoy reading: 2019 Reflections & 2020 Goals and 5 Travel Essentials for Summer Roadtrips