It's been a while since I last did a round-up of some of my favorite items. With everything that is going on in the world recently, I wanted to share 5 things I'm loving this April and have really helped with the change to working from home this past month …
Disclaimer: This post contains affiliate advertising, which means that if you click on or purchase a product through a link, I may earn a commission.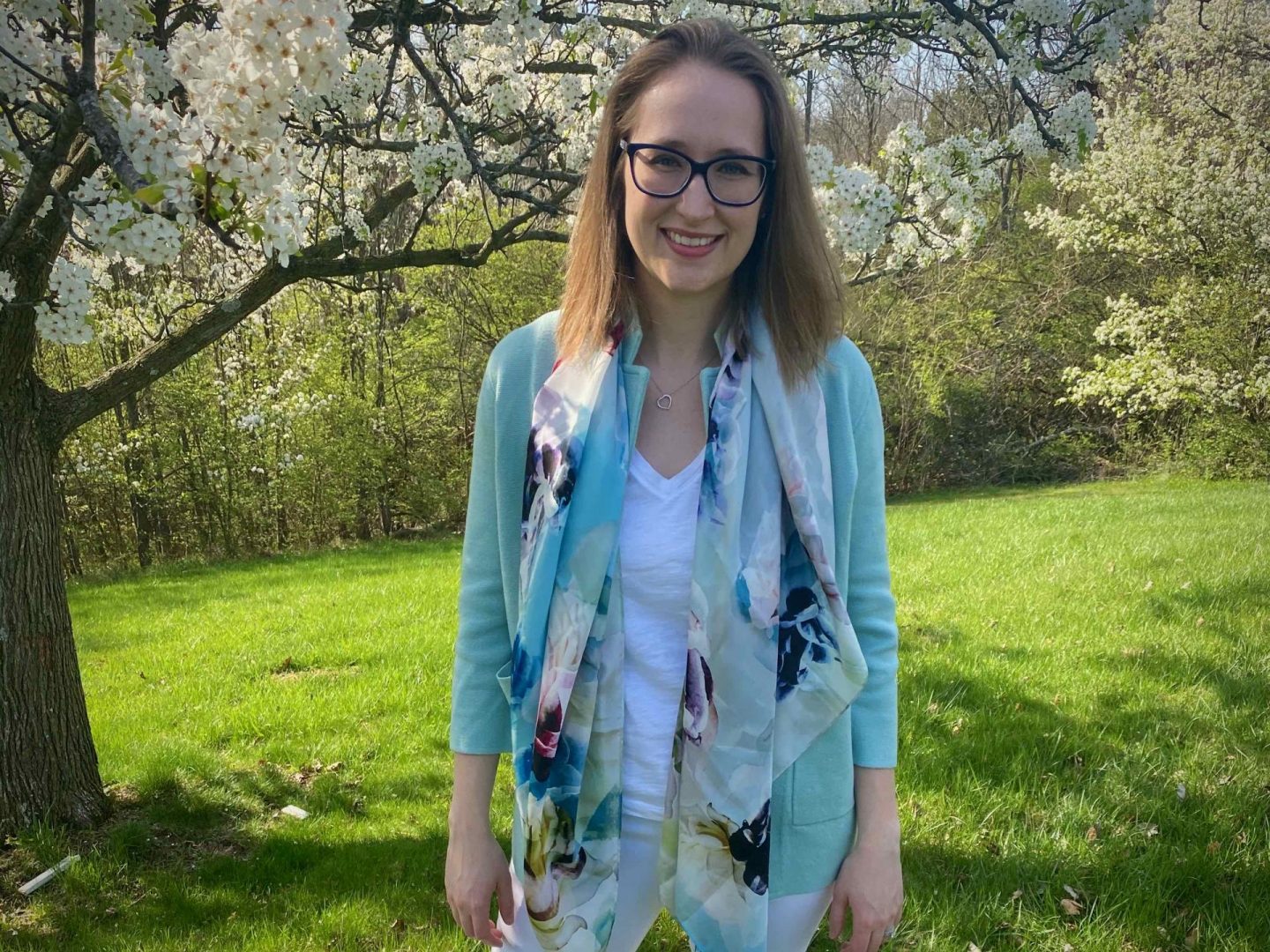 5 Things I'm Loving in April
Here are the 5 things that I'm loving for April …
1 | Lounge Work Wear
If you are like me, you have been living in lounge wear these past weeks as working from home has become the new norm. If you missed my post earlier this week on helpful tips on working from home, see here. One of the things that has helped me adjust is getting dressed everyday. I've swapped some of my more formal outfits instead for much more casual work wear.
I've been living in my favorite Vince Camuto leggings paired with a cute sweater blazer (like this amazing J.Crew one – currently on sale! or this 1901 one). These are not only comfortable, but make me feel put together and so much more productive throughout the day!
2 | Rain Jacket & Sneakers
Another one of my favorite things has been taking daily walks around our neighborhood. This spring has been really windy in Cincinnati and scattered showers keep popping up. This Cole Haan Rain Jacket has helped block the wind and protect me during the showers (it's completely water proof). I also could not live without these Nike Sneakers. I've been wearing them every day and they are super comfortable!
3 | Vintage Tea Cups
Another thing I've been loving this spring is enjoying my morning espresso in vintage tea cups! Normally I'm in such a hurry during weekday mornings that I use the same boring mug, but with working at home more this spring, I've really been enjoying my espresso in these elegant alternatives. They bring such a smile to my face every morning with the fun different patterns and prints. I picked up some of my favorites at antique stores, but Amazon also has a great selection that deliver straight to your door.
4 | Scented Candles
For a tranquil atmosphere around the house, I love having scented candles sprinkled everywhere. Now that I'm home more than ever, I've been lighting them frequently. These Anthropologie candles are to die for! The scents are so fragrant and before long the whole house smells like an oasis!
5 | Cozy Blanket
Last but not least, even though it's starting to get warmer, nothing beats snuggling up with a cozy blanket at the end of the day to catch-up on Netflix! This Ugg blanket is my favorite! It is super cozy and soft!
You may also enjoy: 10 Fun Things to do at Home and 10 Strategies to Effectively Work From Home