I've been working from home recently. To start, the transition felt so strange. No more traveling, no coffee shops, no in person meetings. However, I've found the following 10 strategies to effectively work from home have really helped. They have helped me be more productive throughout the day, helped me separate from work, and helped keep me sane during this time of uncertainty.
Disclaimer: This post contains affiliate advertising, which means that if you click on or purchase a product through a link, I may earn a commission.
10 Strategies to Effectively Work From Home
These are my top 10 strategies to effectively work from home …
1 | Keep a Routine
One of the best strategies to effectively work from home is keeping a routine. With the shift of working from home 100% of the time, keeping a normal routine is key to staying productive. I've tried to keep my days relatively consistent. Waking up at the same time, eating at the same time, etc. This has helped keep me productive throughout the day.
2 | Make the Bed
The next strategy is making the bed every day. This small accomplishment to start the day goes far. Regardless how the rest of the day pans out, it is a small victory to start the day. With new Serena & Lily Scallop Sheet Set, Bahama Coast Cotton Blanket, and One Kings Lane Throw Pillows, our bedroom also never looked better!
3 | Get Dressed
While working from home, it is so easy to never get dressed and wear PJs all day. However, getting dressed everyday not only keeps my routine, but it also puts a pep in my step knowing I'm put together. I have however, switched to more casual clothes – such as this J.Crew Sophie sweater blazer and these Vince Camuto leggings. Getting dressed everyday has made me more confident throughout the day and ready to take on new challenges.
4 | Morning Espresso
To start everyday, I always need my morning espresso. That hasn't changed now that I'm working from home, but instead I have kept this routine and made it even more fun. By using some old vintage tea cups I found at an antique store a few years back (similar on like this Royal Albert blue one or this pastel pink one), my morning espresso at home is a new routine that I am absolutely loving to start my day! It is a fun way to add a little more sunshine to start my day and a great strategy to effectively work from home!
5 | Exercise Regularly
Exercise is essential to not only stay in shape, but to also clear your mind. Now that I'm working from home, I've found that regularly exercising everyday is a great strategy to maximize my productivity. Whether it is long walks around the neighborhood on a sunny day or online barre class, these have really helped me to stay focused and productive.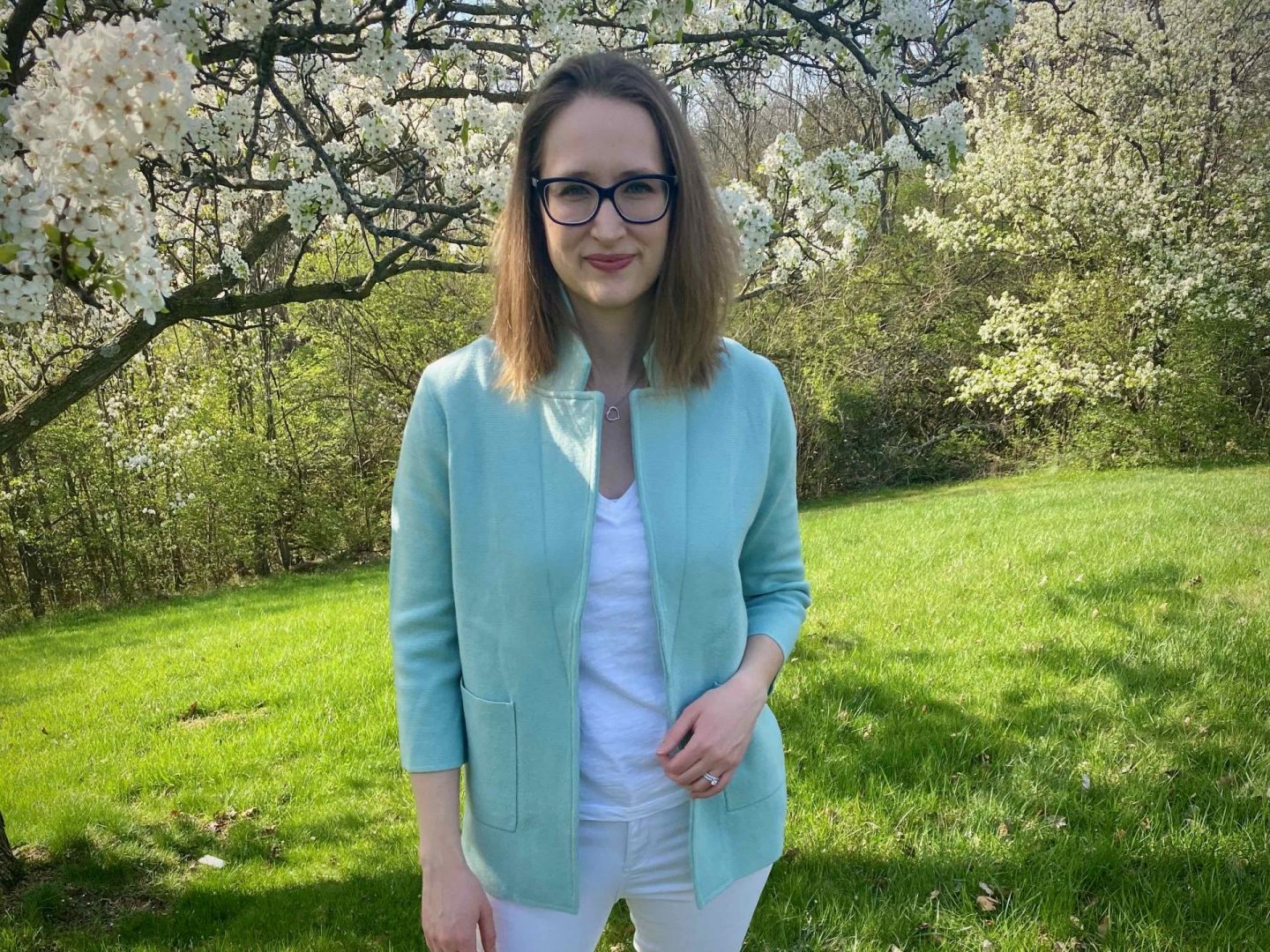 6 | Take Breaks Throughout the Day
Not only is exercise important throughout the day, but so are taking regular breaks. As strategies to effectively work from home, this is critical. My Fitbit continues to remind me every hour to take a 2-3 minute walk and it is awesome. I come back to my work more focused than I left it.
7 | Play Relaxing Music
I have also found that playing relaxing music has been a great strategy for effectively work from home. It is extremely calming and relaxing. The Calm App has some of my favorite music and I love streaming it through my Bose Speaker!
8 | Create To-Do Lists
In case you haven't realized yet, I love my lists … but during this time of uncertainty, it is so easy to get lost in all the noise and forget everything that has to get done. Creating to-do lists helps me prioritize my time and keep me focused on what is most important throughout the day. Here is a great to to-do template that you can use to prioritize your focus.
9 | Touch Base with the Crew
I make it a point to regularly touch base with my family, friends, & co-workers throughout the day. This social interaction helps me stay positive! Whether it's a simple text, snapchat, call, or zoom meeting, it is great to stay connected! Also, I have started to use the table top discussion questions during my interactions and it has been a great way to get to know people better!
10 | Set Aside a Specific Place to Work
Of all my strategies to effectively work from home, this last tip is a total game-changer! My final tip is setting aside a specific place to work. The first couple weeks, I was working everywhere in the house. This made it so hard to disconnect at the end of the day.
I finally caved and decided to turn a spare room into a dedicated work space. I bought a Pottery Barn Round Table I had wanted for a while and a set of chairs. This has served as my temporary office, but also has made a great new space we will use in the future. Having a dedicated space at home really helped me find balance again between work and life.
I hope during this time of uncertainty you are able to find these tips helpful and find some balance in your life. What other tips have you found helpful while working from home?
You may also enjoy reading: 10 Fun Things to Do at Home and 2020 Reading Guide