Visiting Chicago is such a perfect summer trip even if you only have 3 days to explore. I am always looking for good summer road trips and visiting the Windy City was a great idea for a long weekend. Over 3-days in Chicago, we made the most of the city. We did all the touristy stuff including seeing Sue at the Field Museum on our first day and shopping the Magnificent Mile on day 2. Our last day was no exception with a mix of touristy things and local recommendations: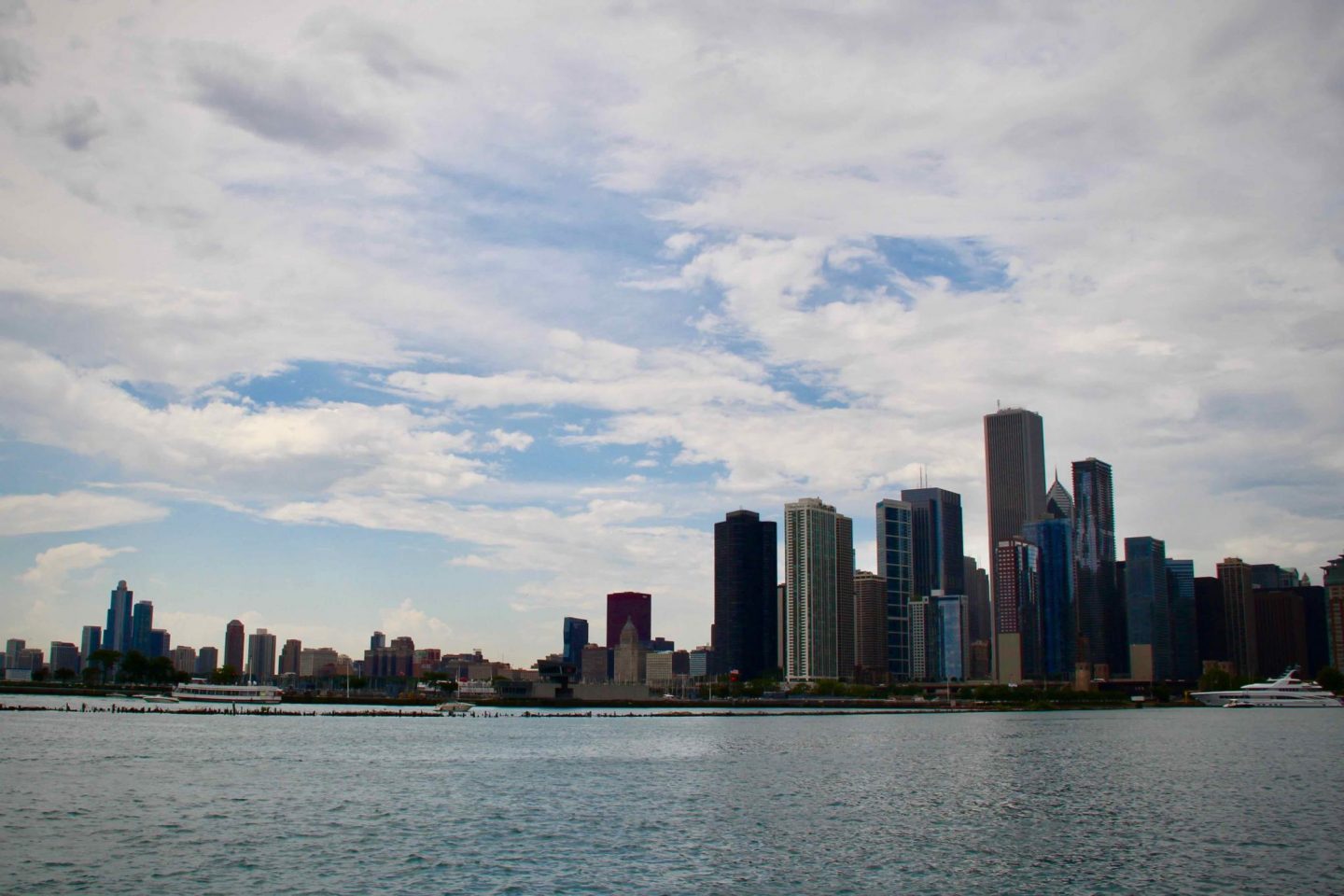 3-Days in Chicago – Day 3
To make the most of the limited time we had in Chicago, we stayed downtown at the Palmer House – Hilton Hotel. This hotel was within walking distance of most of the main attractions including Millennium Park and the Magnificent Mile, plus had a great roaring 20s vibe.
Day 3 – Chicago River Front
On our last day of our 3-day Chicago Itinerary, we set out to explore along the Chicago River Front. We took a boat tour along the river & stepped over the ledge of Willis Tower.
Fremont Brunch
One of the things I was most looking forward to for our trip was brunch at Fremont. This was voted one of the best places for brunch in the city and I knew I had to try it! Once we knew we were heading to Chicago, the Fremont was one of the first things we booked. It often fills up months in advance and we were fortunate enough to get a reservation on our last day. Boy did it not disappoint. From their amazing omelettes, bottomless mimosas, and tasty donuts, we were completely full by the time we left.
River Boat Tour with Wendella
After brunch, our next stop of the day was a boat tour along the river. We booked with Wendellas for their architecture boat tour (tickets are ~$39). They took us through the inner city to see amazing buildings while teaching us the history of Chicago.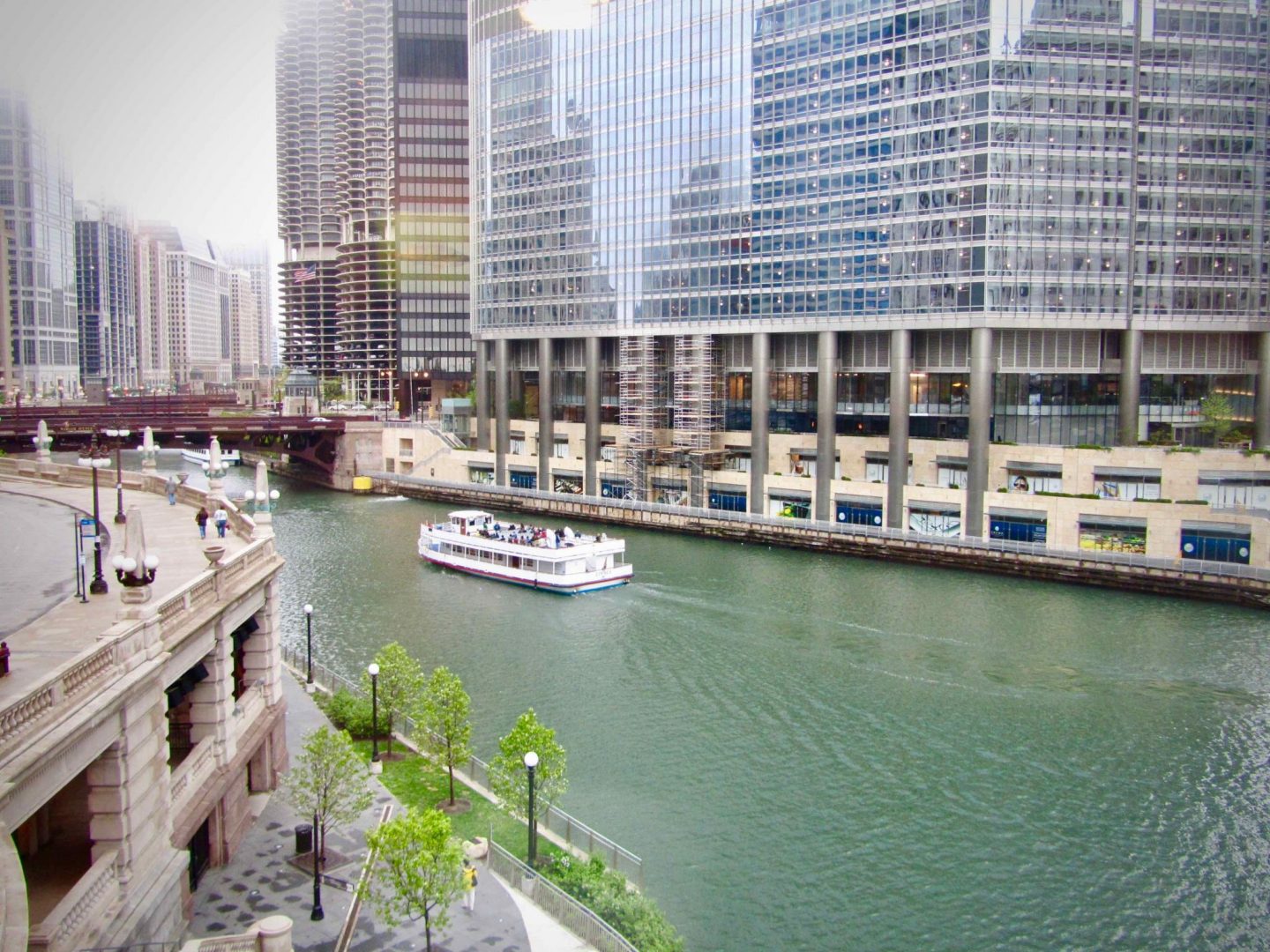 Willis Tower
Our next stop for the day was Willis Tower (tickets are ~$25) to step out over the streets below. This is one of the most famous buildings in Chicago. It was worth riding up to the 103 story to see the expansive city views and the street below your feet.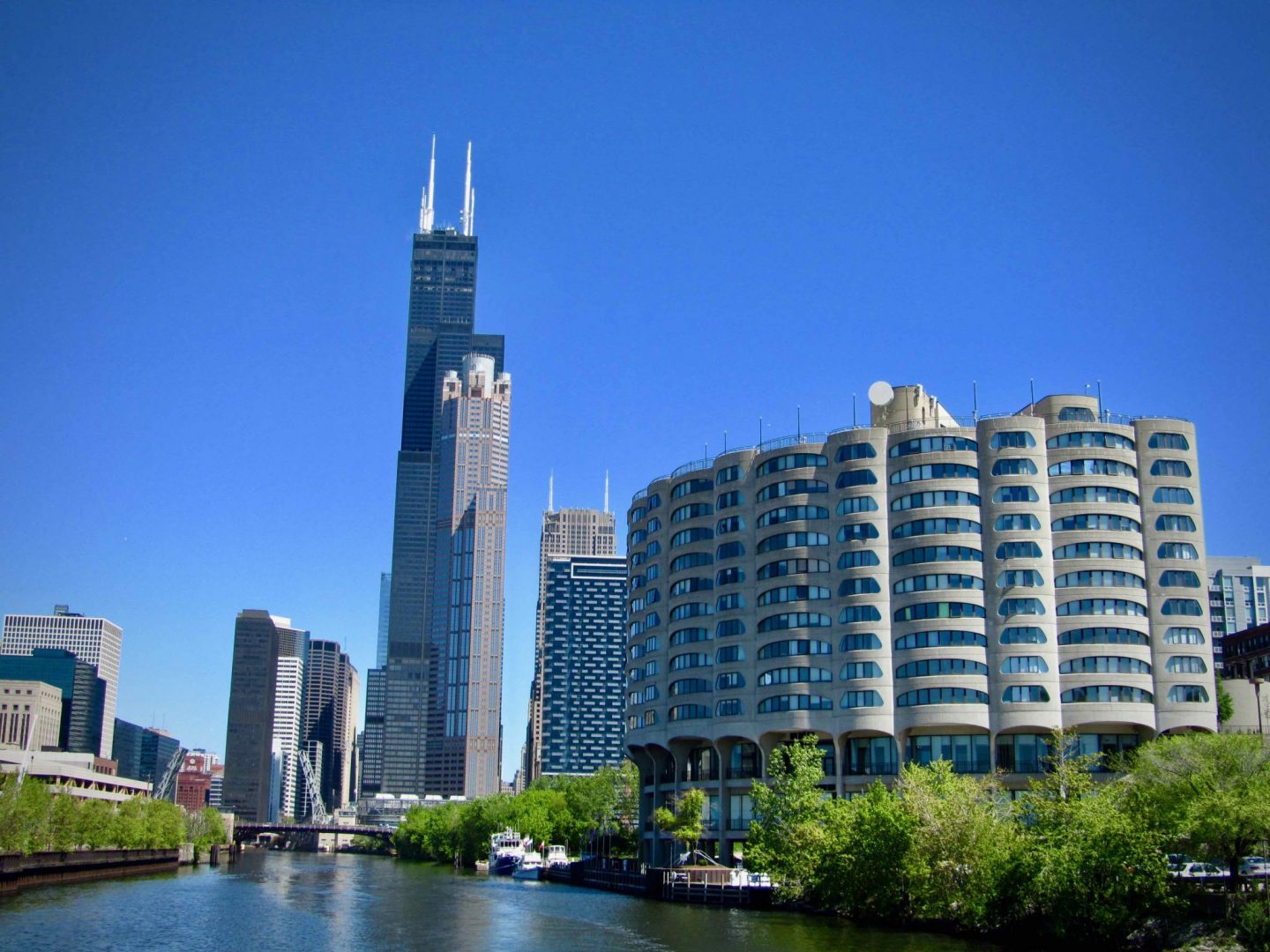 No trip to Chicago would be complete without a traditional Chicago Hot Dog. As our final day was coming to an end, we enjoyed this tradition on our way to our hotel. It was a great end to a very fun weekend in the city!
You might also enjoy: Chicago Travel Guide and Seattle Travel Guide