Taking a gondola ride in Venice was one for the first European adventures added to my bucket list 5 years ago. I wanted to experience the luxury, romance and tradition of taking a Venice gondola ride. I wanted to travel through the canals and see the true heart beat of the city.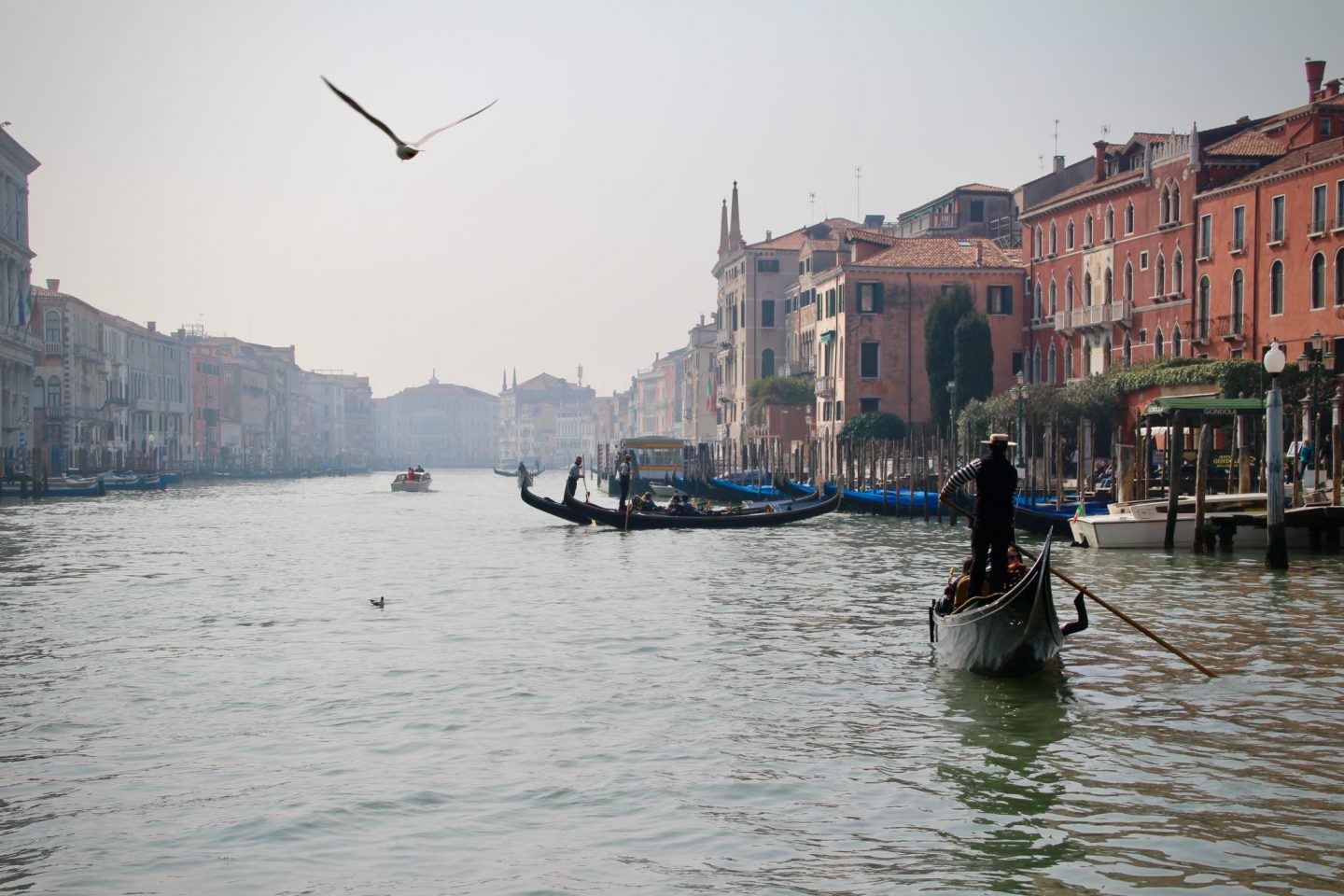 As I mentioned in my recent Travel Guide of Venice, Venice is known for having luxury, glamour, and class at every turn. The city itself is built across 100 different islands linked together through a network of bridges and canals. Because of this boats have been used for centuries as the main source of transportation across this vast network. The gondola being the main traditional transportation.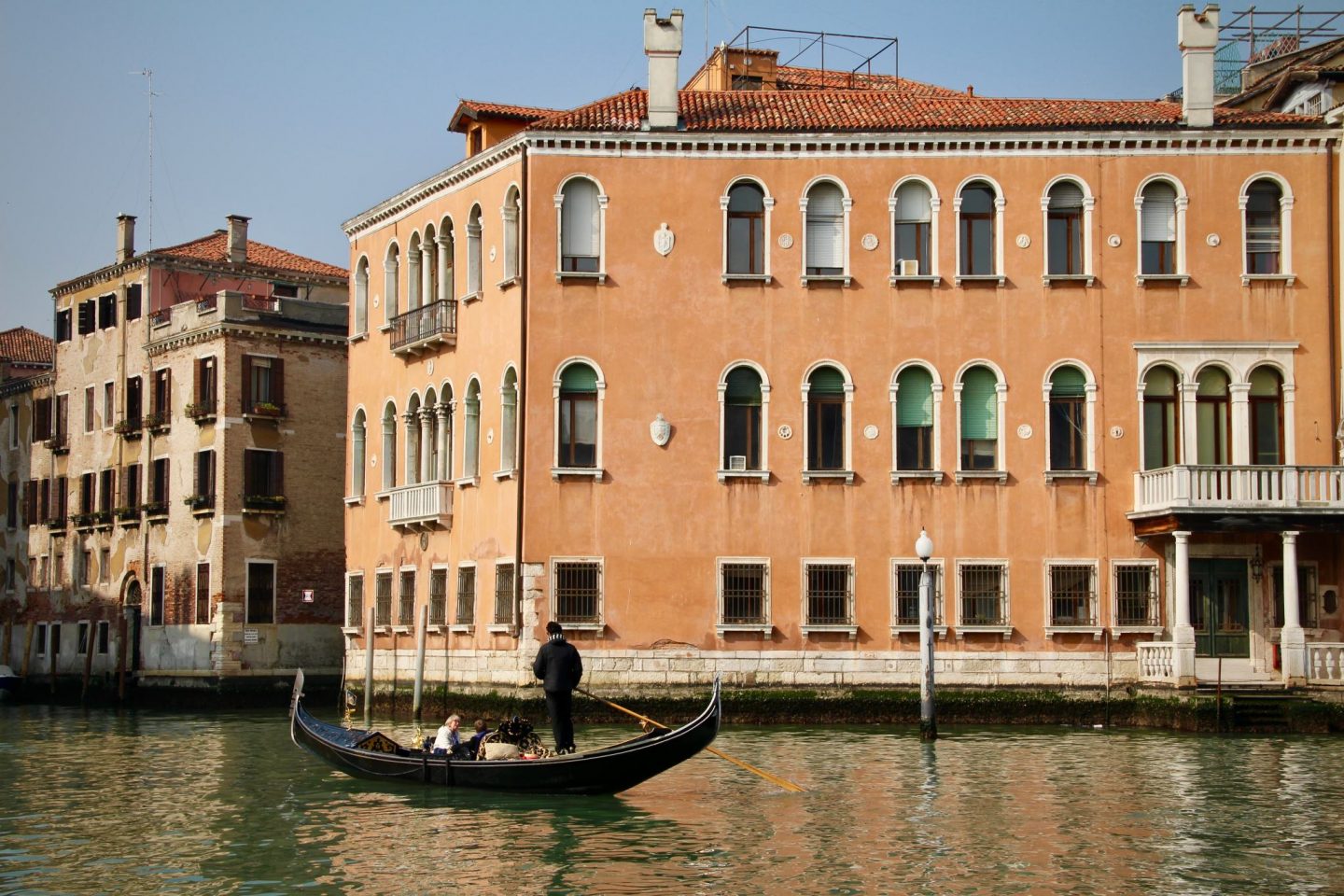 On my recent trip to the city, I had to make sure to experience a traditional gondola ride and enjoy seeing the city through a Venetian perspective. It turned into one of the best experience! I will never forget the magical opportunity!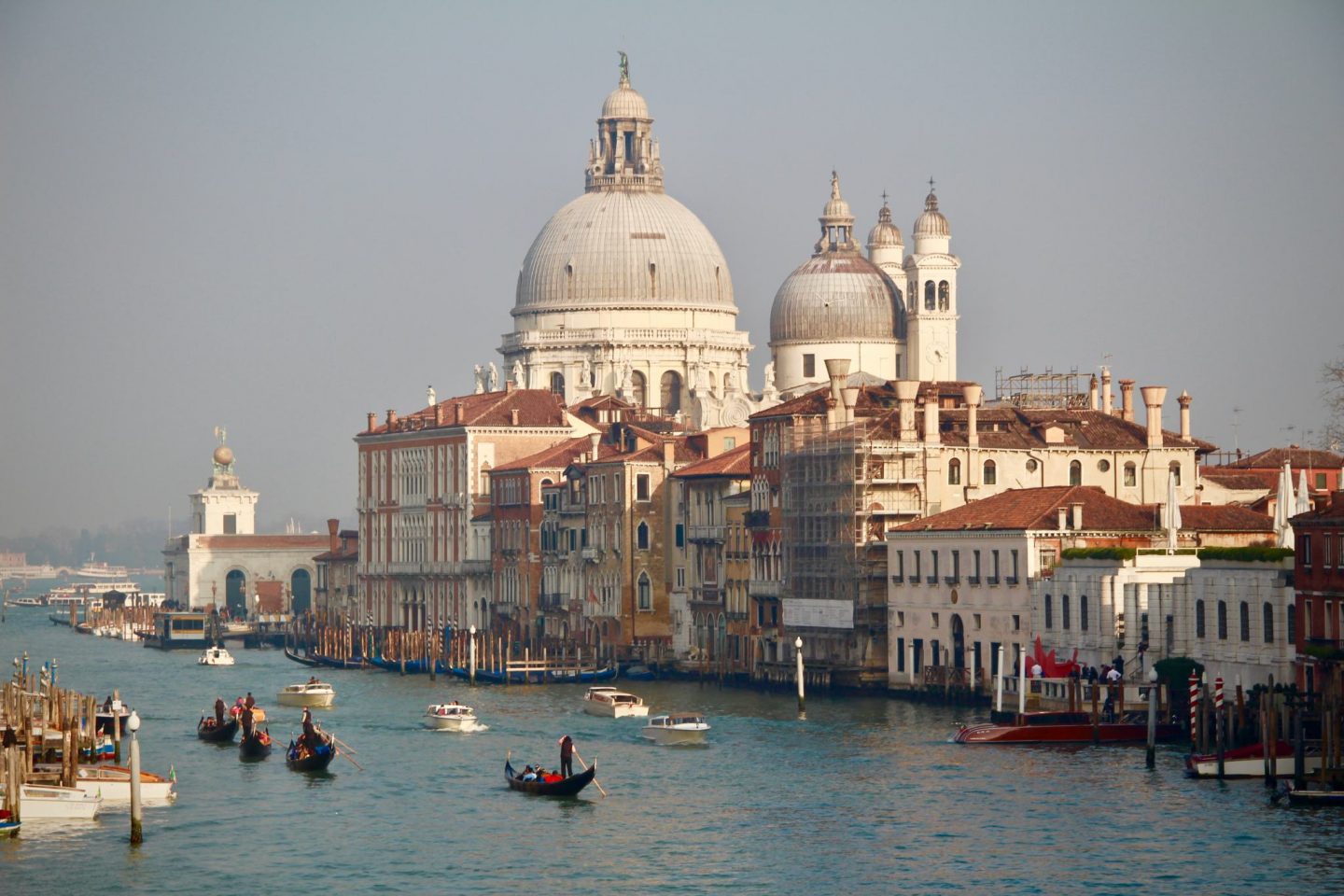 Where to find a Gondola …
We found gondolas throughout the city. From St. Mark's Square to all the side canals and even on the Grand Canal. We picked ours up by heading toward the Grand Canal from St. Mark's Square. After exploring some of the side shops, we found a bunch huddled at one of the canal openings. We talked to the gondoliers and were able to jump on board right there after paying our fee (~80-100 Euros for a 40 minute ride).
Our gondola ride experience …
Regardless of where you pick up a gondola, you will at some point end up at the Grand Canal; however, gondola rides allow you a different perspective on the city. Ours took us down a bunch of side canals throughout Venice. This allowed us to see into the back of businesses and catch a glimpse of local houses and apartments. It was a taste of what it must be like to live in Venice.
We explored the side canals for a bit, experiencing local life. Then we made our way onto the Grand Canal. We passed the Rialto Bridge and watched other boats float by. It was like being in a dream and nothing compared.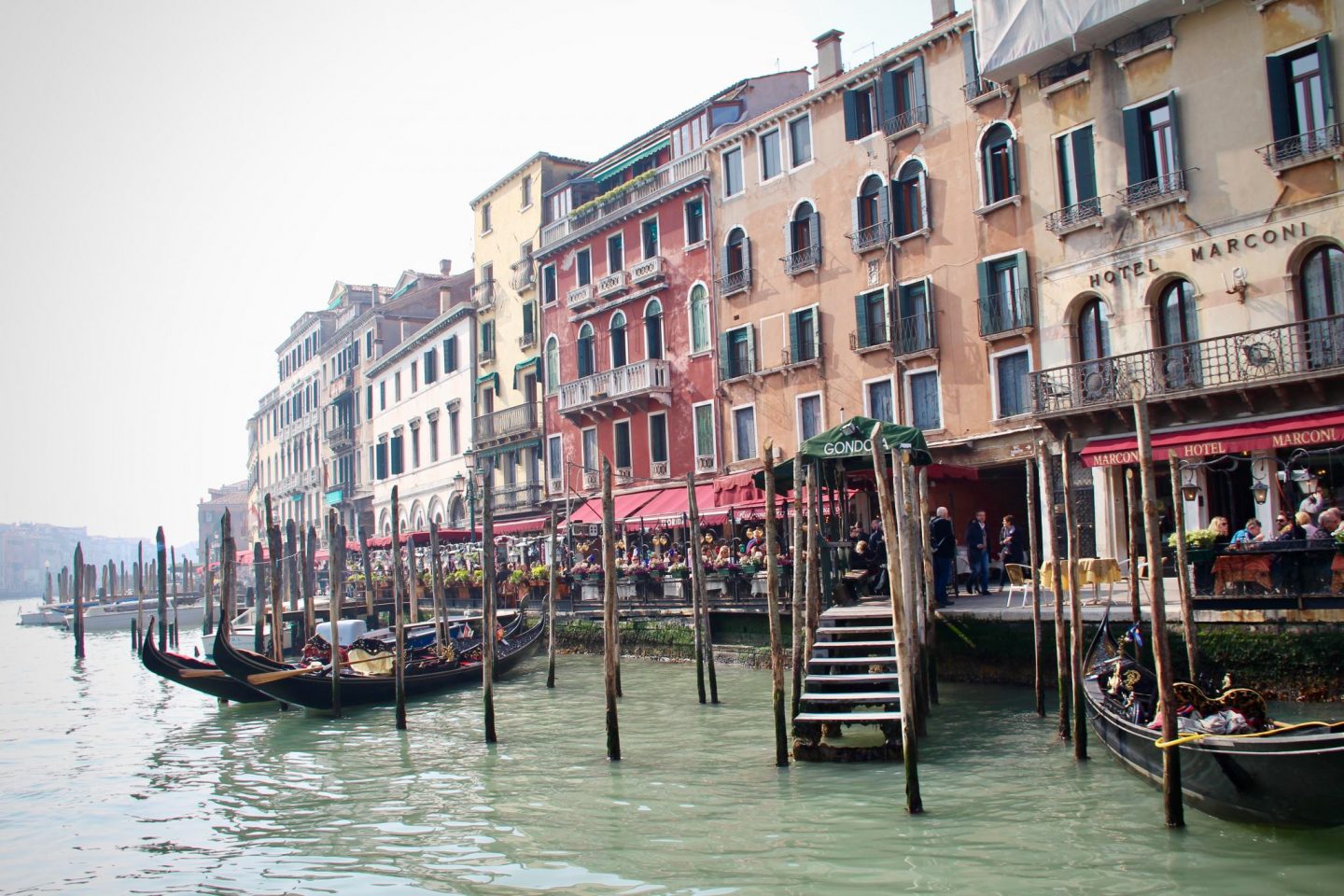 It was another bucket list item off the list and such an amazing experience!
Also Visit: Venice Travel Guide and My Bucket List