If you've never been, Rome is full of stunning architecture that has withstood centuries. It has fabulous squares with decadent fountains to Roman Empire ruins. This amazing city is home to some of the best history, art, & architecture in the world! The blend of ancient Roman history with modern day culture makes for an unforgettable experience. We were lucky enough to spend 24 hours in Rome!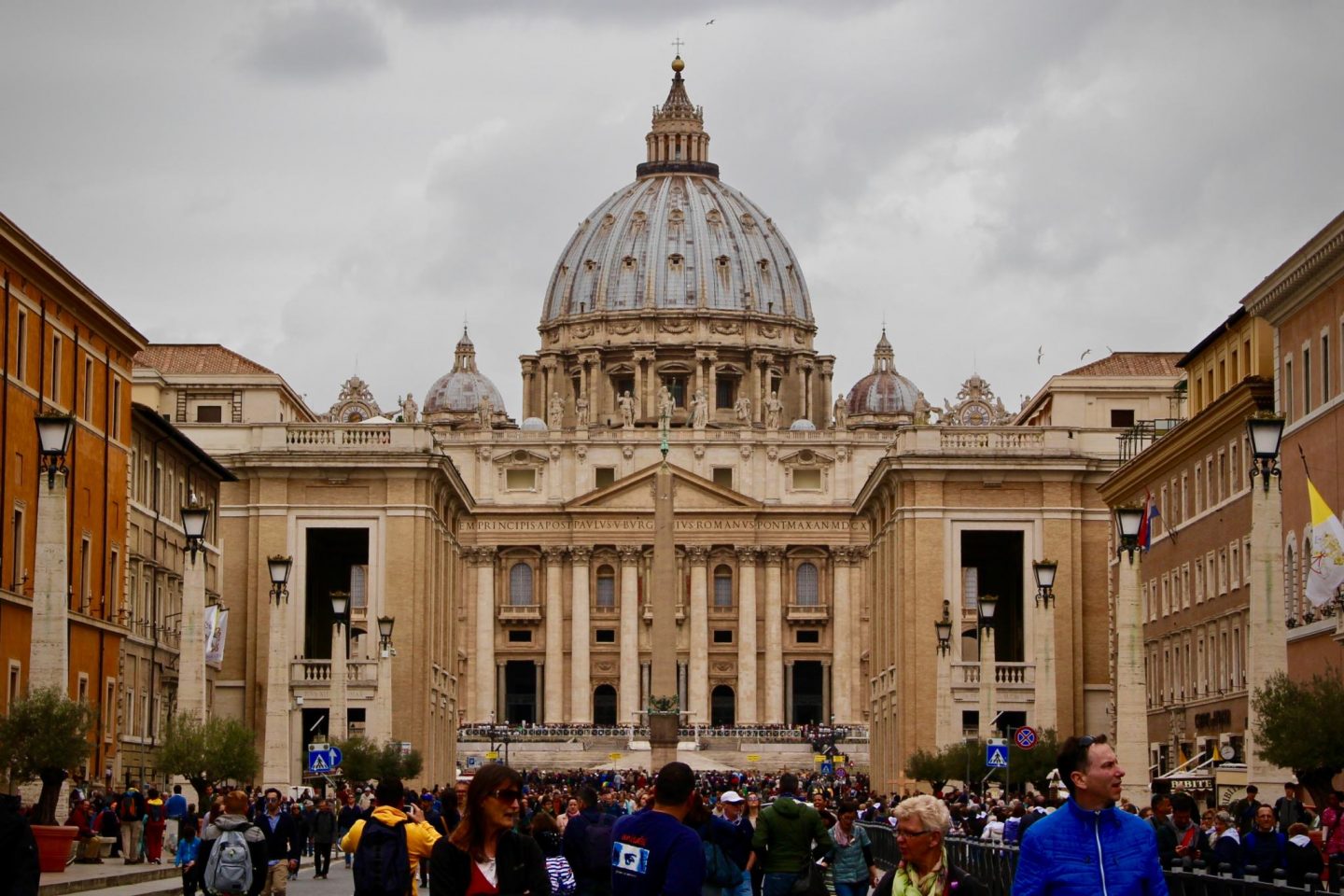 24 hours in Rome …
We arrived from Florence (if you missed our 24 hour adventures in Florence see part 1 and part 2 here!) by train. Lucky for us, the station was centrally located downtown in Rome. Minutes away was our hotel, Rome Times Hotel. This modern hotel was also a short walk away from the Coliseum and Trevi Fountain (~10-15 minutes). Therefor, this made it the ideal base for our short stay.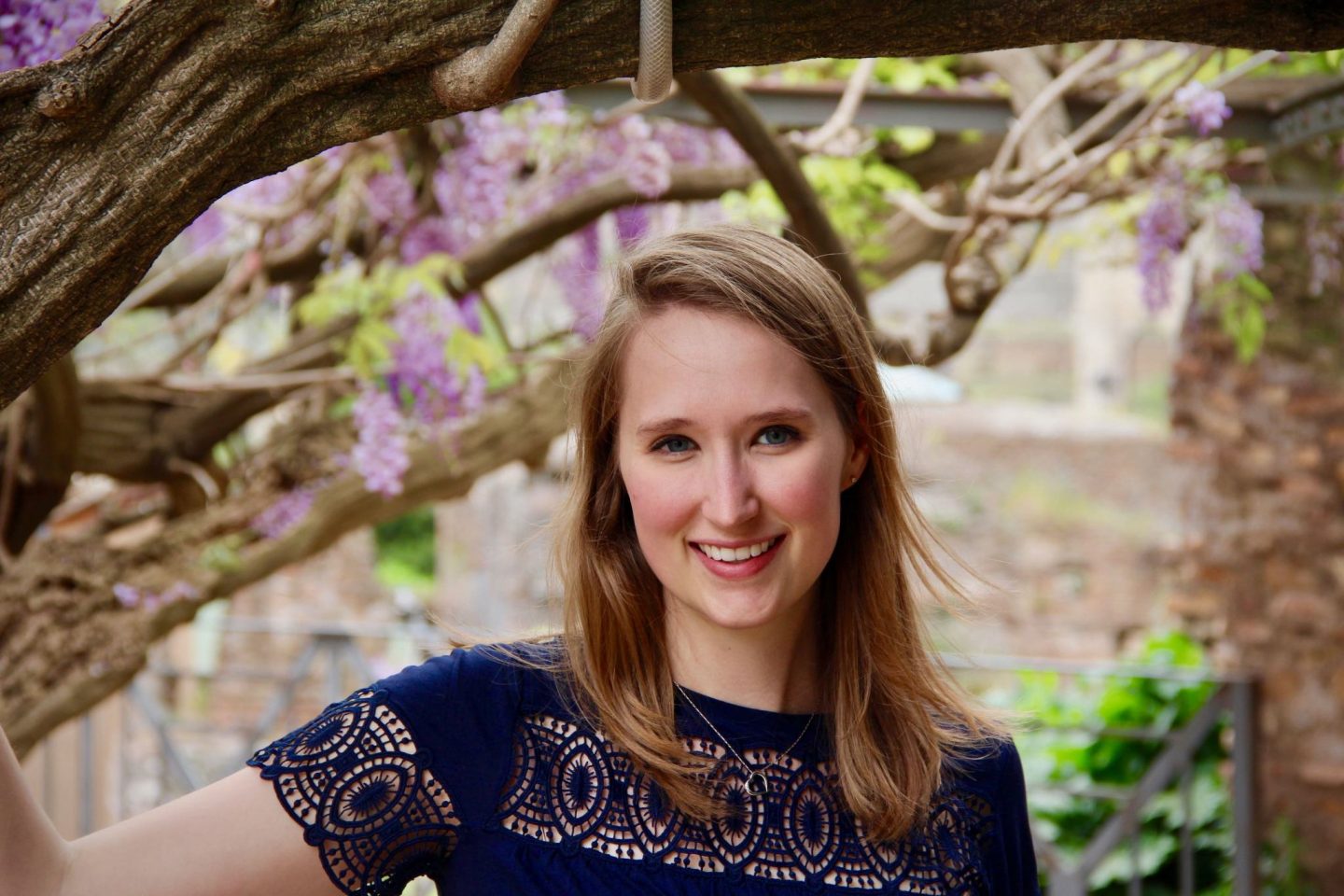 Vatican City
Once we were settled in at the hotel, our first stop of our 24 hour Rome adventure wasn't actually in Rome, but rather Vatican City! There was so much to see and explore within the city; therefore, we spent about half our day in and around Vatican City.
Vatican Museums …
First, we headed for the Vatican Museums. We made reservations online for the museum through the Vatican's website (~8-17+ euros). Having pre-booked, we were able to skip the long lines to see the over 50 galleries. Among all the statues and sculptures, one of my favorite rooms was the map room. These ancient maps of the towns throughout the world and Italy were created without technology and yet they are almost as accurate as modern maps.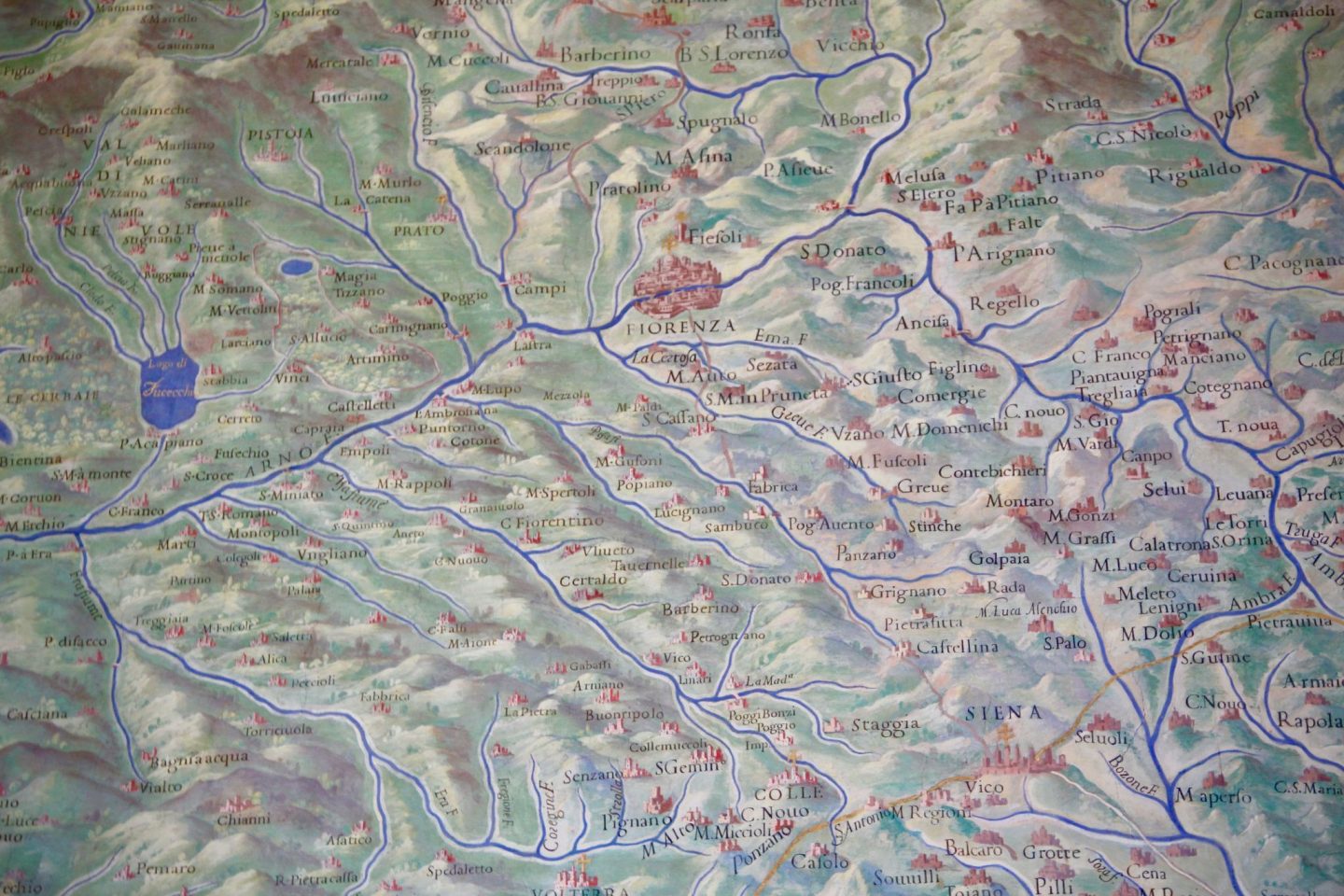 Another one of my favorites was Michelangelo's Sistine Chapel. The small chapel was covered in stunning frescos in vibrant colors that were recently restored. There are numerous other amazing paintings, sculptures, & tapestried throughout the museum and we could have spent a full day exploring.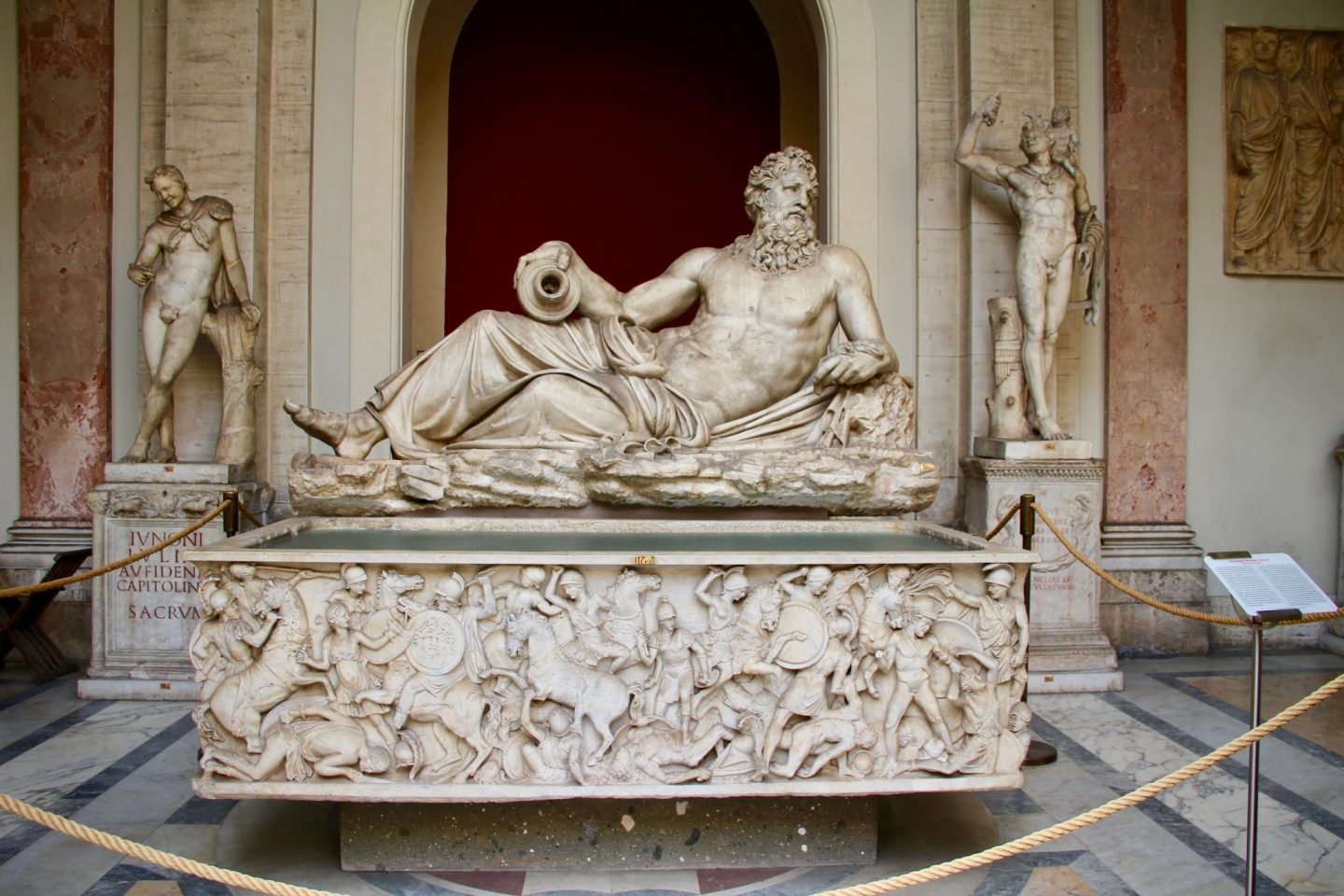 St. Peter's Basilica …
Our second stop was St. Peter's Basilica. Open and free to all, this Renaissance church is the largest in the world. Throughout the church was numerous tombs, statues, & sculptures. We marveled at St. Peter's remains, Bernini's alter, and Michelangel's Pieta.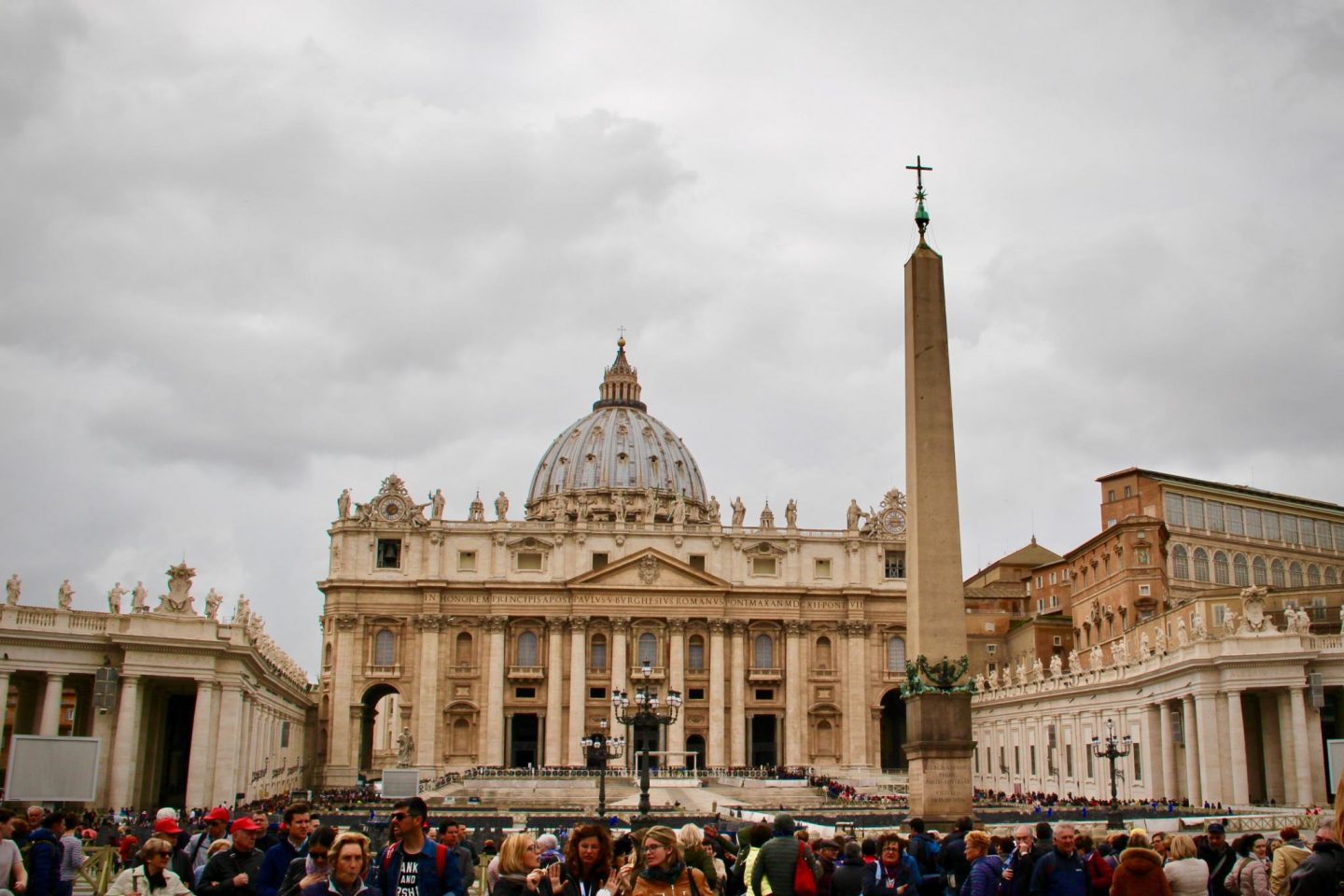 After marveling at the magnificent church, we headed just outside the Basilica to one of the small Vatican shops to buy a rosary. The pope blesses these rosaries every night and then they are delivered to the purchase's hotel. They had beautiful pearl, glass, and crystal rosaries ranging in size and prices. After selecting one and leaving our hotel information with the owner, we headed for lunch at a cafe (don't worry, the Rosary was delivered that evening to our hotel).
For lunch, we went to a little cafe down a side street that served pizza. It was some of the best pizza I have ever had! Being that close to Napoli, the birthplace of pizza, does have it's perks! After lunch we headed back to Rome to explore more of the history of the city … stay tuned for another post in a couple days outlining the afternoon.
Also visit: Florence Travel Guide and Rome Travel Guide