One of the largest rivers in England, the Thames cuts through all of London separating the North and South Banks throughout the city. Along the river, there are so many iconic landmarks of London, including Big Ben & Westminster Abbey (that we visited on Day 1) and Tower Bridge & the London Eye (that we visited on Day 2). As part of our larger travel with 7 days in London, we set aside 24 hours along the Thames River Banks to see all the major sites of the city of London. Spanning the North and South Bank districts of the Thames River, we spent the second day of our London adventure …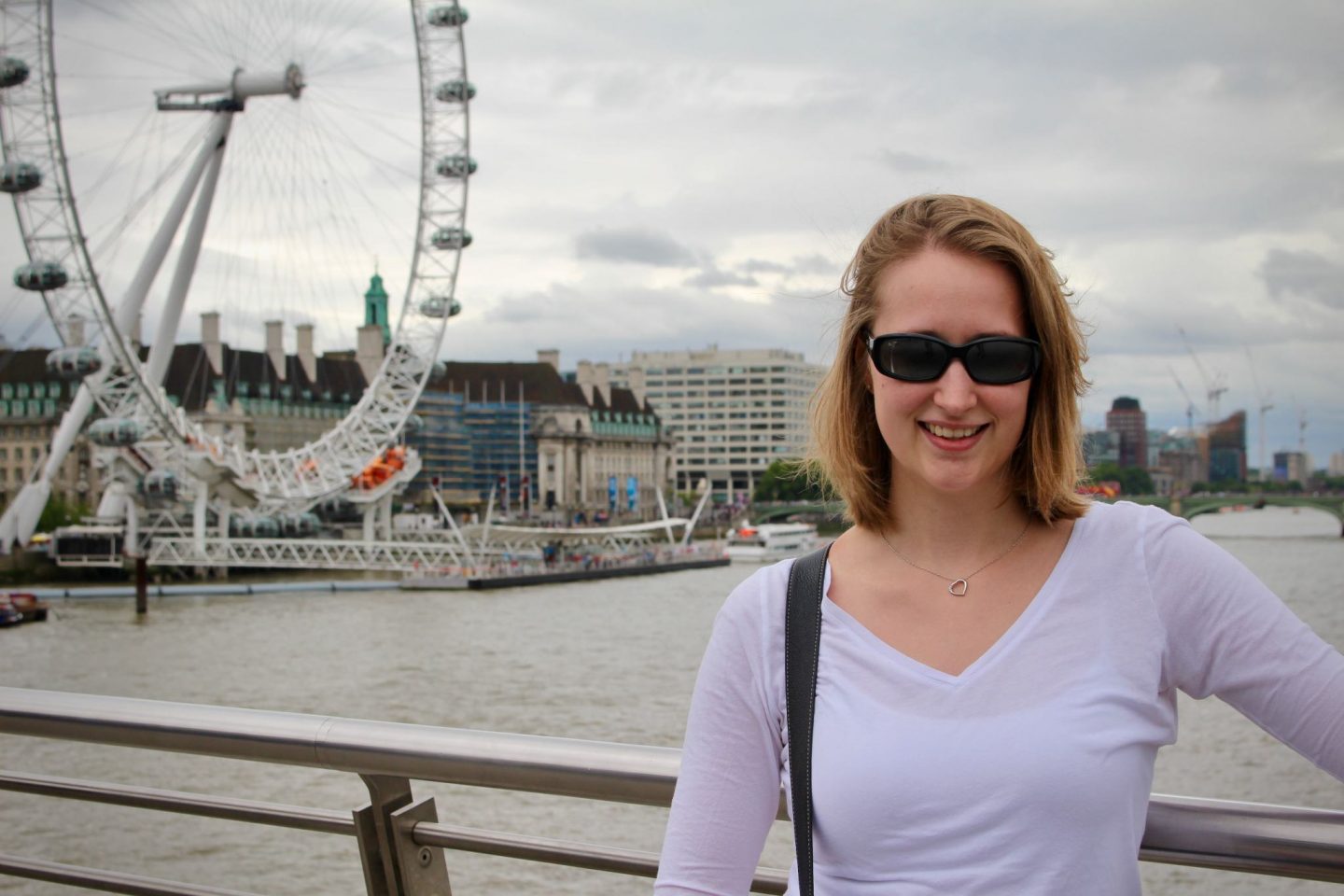 Day 2 – 24 Hours Along the Thames River
Our second day in London (if you missed our first day exploring Westminster click here), we explored both the North and the South Banks of the Thames River. This included visiting the London Eye, the Tower of London, and Tower Bridge …
Our first stop of the day was the London Eye (27-40 pounds), on the South Bank of the Thames. A recent addition to the London skyline, the London Eye is over 400 feet tall and offers breathtaking 360-degree views of the Thames River. We arrived shortly after opening at 10AM and got standard tickets (27 pounds) which put us into a pod with about 20 other people. During the 30-minute ride, we caught glimpses of Big Ben with Parliament, Tower Bridge, and many more amazing sites throughout London.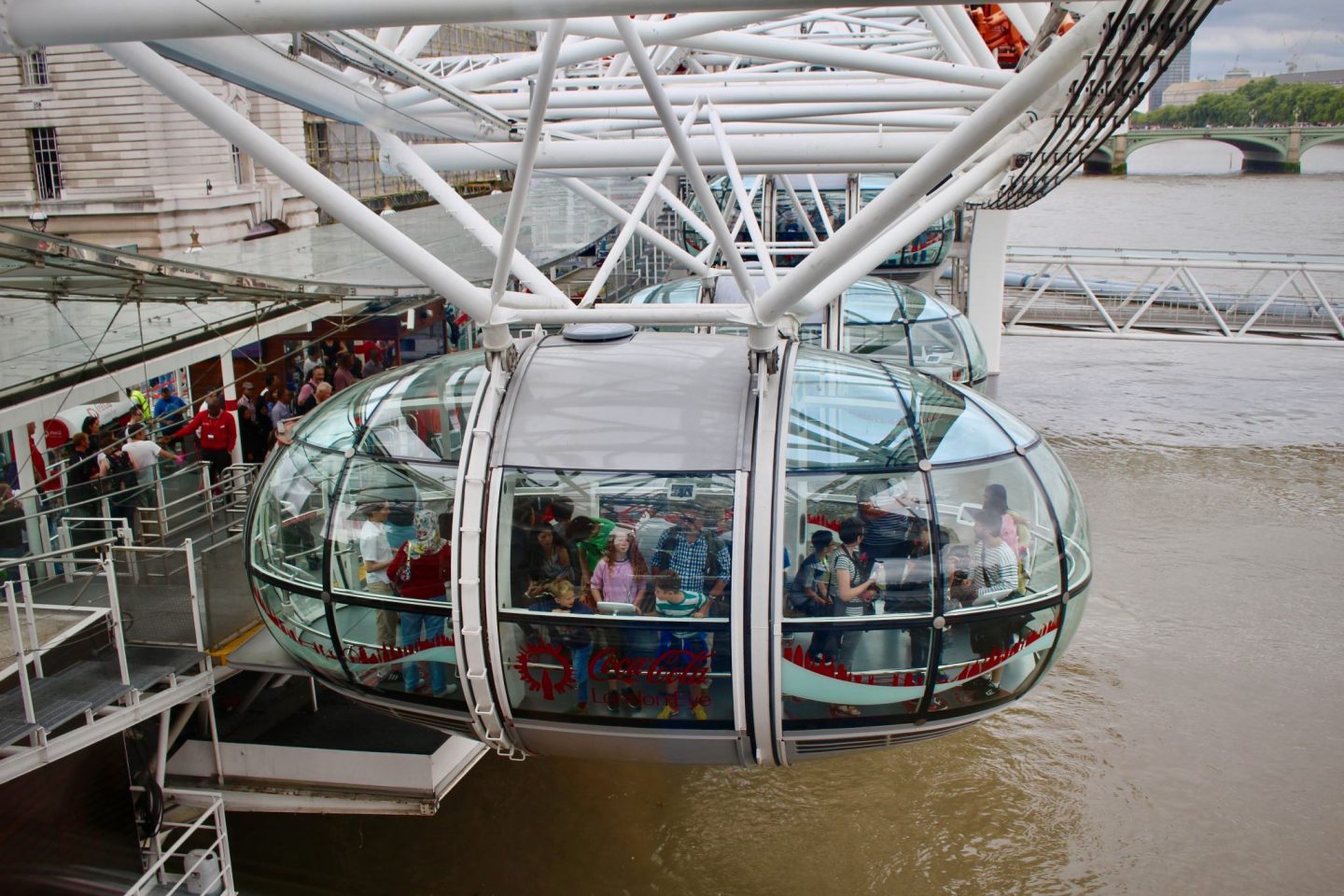 Crossing from the South Bank to the North Bank, we walked over the pedestrian only Golden Jubilee Bridge. This bridge not only is famous from Harry Potter, but also offers amazing views of the banks of the Thames. This was one of my favorite places for photographs of the river, Westminster area and the South Banks. From there we continued walking along the river banks to get to Tower Bridge & the Tower of London.
Tower Bridge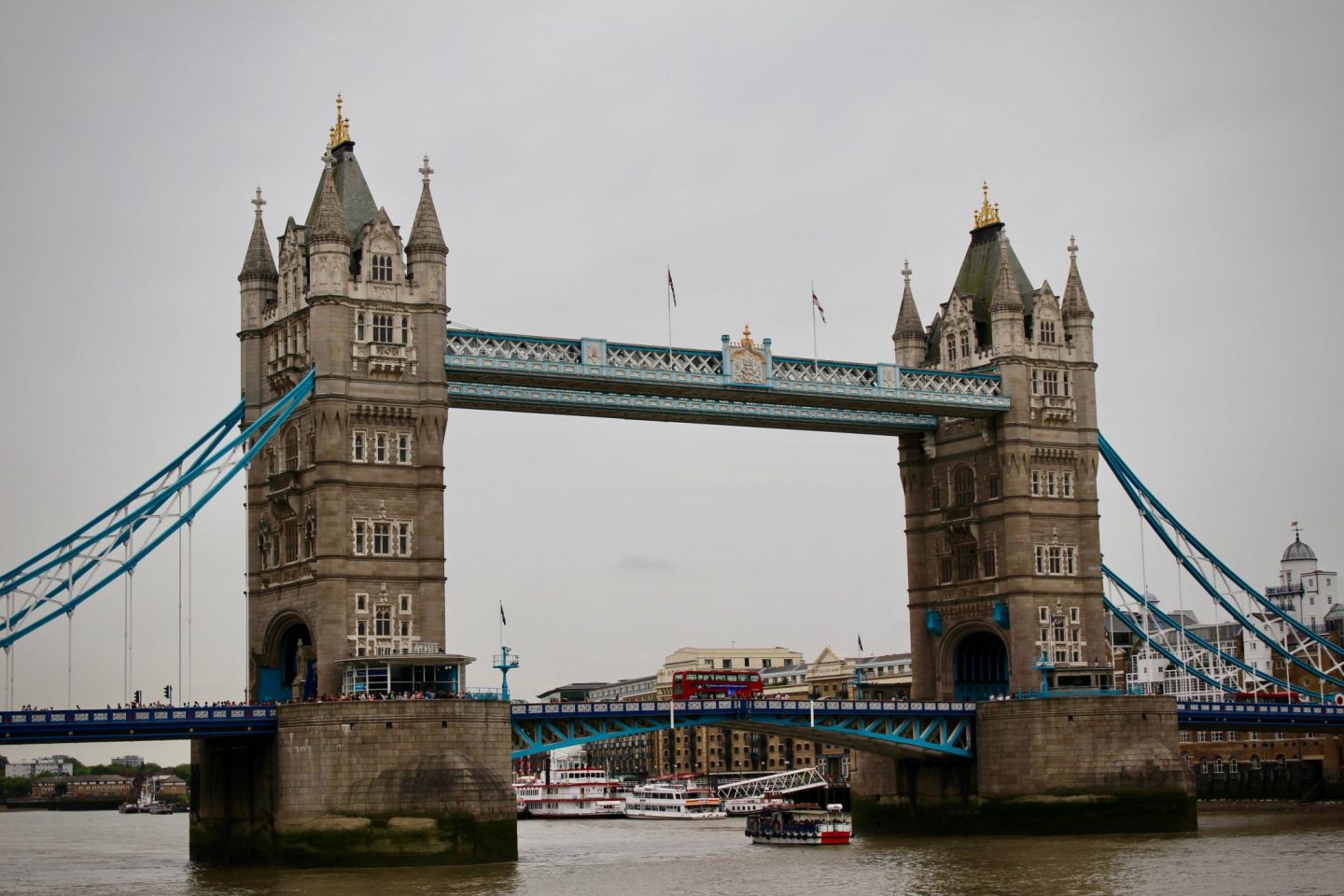 Our next stop of the day was the iconic Tower Bridge (8 pounds). This drawbridge was originally completed in the late 1800s and connects the South and North Banks of the Thames. Climbing the steps of the bridge to the top pedestrian overpass, we were met with amazing views of the bridge below our feet (thanks to the clear floors) and stunning views of the city in front of us. It was such a cool experience watching the city unfold beneath our feet.
After descending Tower Bridge, we crossed to the North Bank side of the river for lunch. We ate just outside the Tower of London at Wagamama, a Japanese chain restaurant (that is also slowly making it's way to the US). They have amazing ramen and it's an inexpensive lunch with tons of filling food!
Tower of London
Our final stop of the day was the historic Tower of London (24 pounds). This castle and fortress date back to 1066. We spent most of the afternoon exploring the castles and buildings, as well as walking along the walls. My favorite part though was seeing the crown jewels. We waited roughly 30 minutes (sometimes the line can be even longer) and it was worth it! The coronation items were spectacular to behold!
After the Tower of London, we stumbled upon a fun pub for dinner for another round of amazing fish & chips!
If you enjoyed this post, you might also be interested in: The Complete London Travel Guide and 24 hours in Westminster London